Funchal:
discover the vibrant capital of Madeira
Funchal is the first place that you set foot on when arriving in Madeira and also the last before leaving the archipelago on your return flight. In between, some travellers choose to stay and experience the interior of the island, in the mountains. However, choosing Funchal as your base camp is one of the most interesting options. And we can certainly back this up. It is true that Madeira is an island that lends itself well to the enjoyment of nature and active sports, but its terrain means that villages in the interior are often isolated. To enjoy a stay that caters to foodies, it is necessary to stay in a place where options for tourists continue after sunset with a range of restaurants and bars and nightclubs.
What's more, the nature on offer in Madeira is perfectly compatible with everything the city of Funchal has to offer. It would be a shame to miss strolling through the old town, with its creative painted doors, dozens of charming restaurants, the colourful local market and shops with beautiful traditional embroidery. Not to mention activities such as taking the cable car up to Monte Palace Tropical Garden or speeding down the hill in a wicker basket cart.
History of Funchal
The city has been called Funchal since 21 August 1508, the reason being that there was once a large field of fennel (funchos, in Portuguese, and Foeniculum Vulgare in Latin). The discovery of the island came a little earlier, around 1418, although some say that other travellers had already been there long before. Be that as it may, this is the date on which Tristão Vaz Teixeira disembarked.
Free cancellation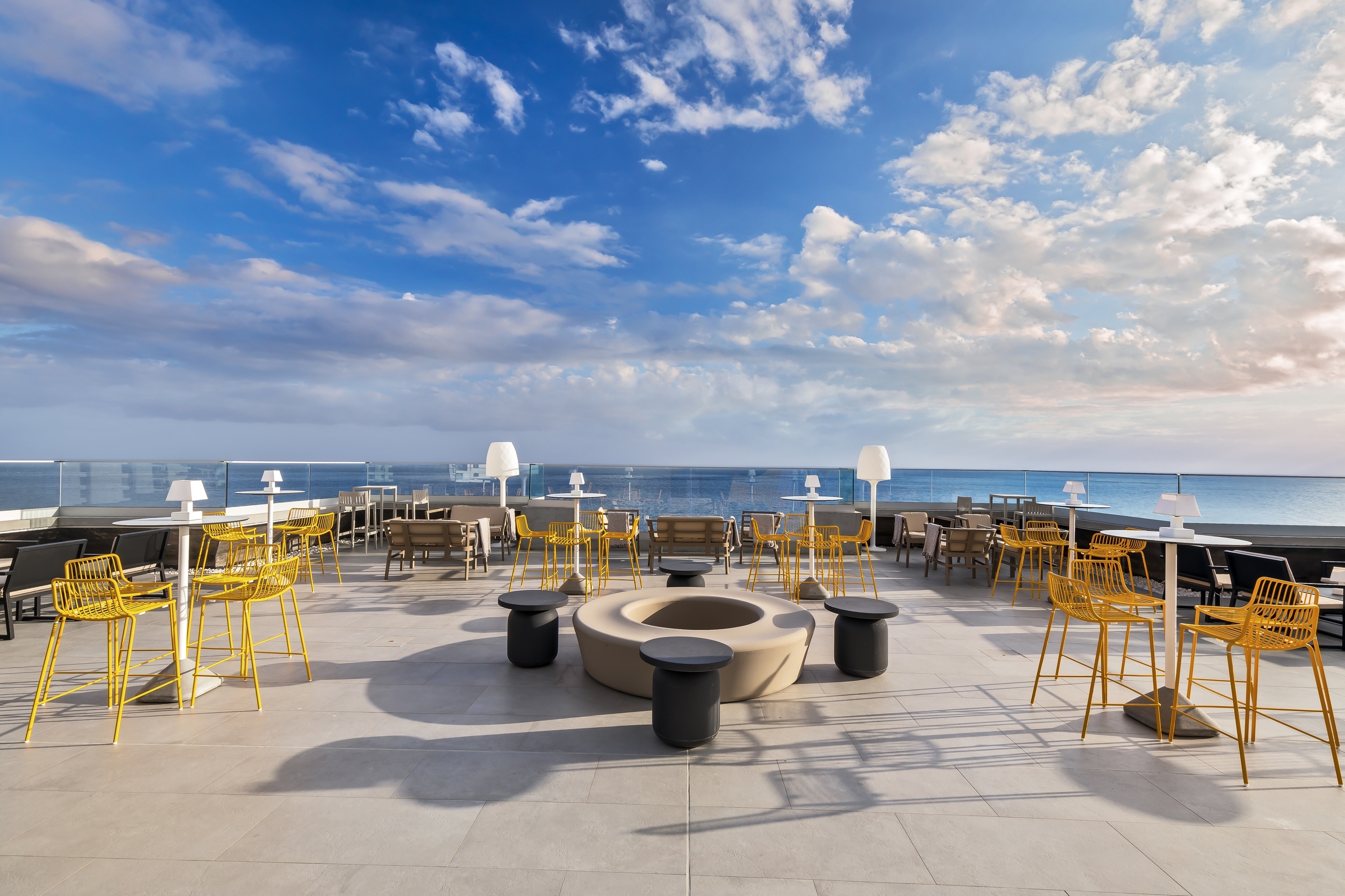 It was King João I himself who decided to divide the island into two captaincies, entrusting João Gonçalves Zarco (discoverer of Porto Santo) with the settlement of Funchal from 1424 onwards. The fertile land surrounding the capital and the excellent geographical conditions for building a port, helped the city to prosper economically and politically. However, it also put it in the sights of pirates and plunderers. Over the centuries, the good trading relationship with England, and the arrival of famous people from the time (such as Sissi, the Austro-Hungarian empress, and Winston Churchill), put it on the map among the elite. On a walk through the city, its architecture provides evidence of its prosperous past.
Dos Lavradores market
Dos Lavradores market (Mercado dos Lavradores) is one of the must-visit places in Funchal and one of the most colourful. Located in the historic centre, in the Santa Maria neighbourhood, it has beautiful 1930s aesthetics, featuring a combination of Art Deco and modernism. But even more than its architecture, what catches the eye are the stalls distributed on two floors, starting with the flower stalls at the entrance. Around a large central courtyard are dozens of stalls specialising mainly in exotic fruits and vegetables. The fish market is located in an adjoining space. Upstairs you will find handicrafts, spices, a bar where you can have a drink and a stall selling a variety of products. Although the prices are a little higher than in the rest of the city, it is well worth the experience.
Corpo Santo Chapel
Corpo Santo chapel (Holy Body chapel) is one of the most visited churches in Funchal since you always stumble across it when strolling through the old town. Built in the 15th century, it still retains original features, although it had to be rebuilt a century later. It is mainly built in Gothic and Mannerist style, and has a longitudinal plan topped by a gable roof. If it is open, be sure to go inside to enjoy its Mannerist decoration.
São Tiago fortress
This 17th-century fortress – expanded in the 18th century – is another must-visit sight in Funchal. São Tiago fortress was built in order to defend the port from pirate attacks and has a robust appearance. It is located in the Zona Velha, the old town, and is well preserved, since it was used for military purposes until 1992. These days it functions as the Museum of Contemporary Art and has a nice restaurant. The yellow colour of its exterior is unmistakable against the rest of the buildings on Funchal's coast.
Monte Palace gardens
The Monte Palace Tropical garden became a public space in 1987 when what started out as a palatial, noble park was sold to José Manuel Rodrigues Berardo, who donated it to his foundation. You can take a cable car from the centre of Funchal that will take you very close to this lush green space full of exotic plants. The park is divided into different areas where a touch of culture has been added to all the nature. You will find tiles representing the history of Portugal, as well as a Japanese feel with its red bridges and a small museum, among other things. Without a doubt, it is the perfect place to unwind and spend a few hours listening to the chirping of birds or the sound of water from the fountains.
Nossa Senhora do Monte church 
Built on the site of an old fifteenth-century chapel and destroyed by an earthquake in 1748, Nossa Senhora do Monte church (Our Lady of the Mountain church) had to be rebuilt in the nineteenth century. The place of worship, which houses the patron saint of Funchal, is an important site of pilgrimage. Every year on 15 August, numerous pilgrims make their way to the church to celebrate Our Lady of the Mountain.  If you go inside, you can admire a large number of silver pieces from the seventeenth and eighteenth centuries, as well as a sculpture and the tomb of Charles I of Austria, since the last emperor of Austria was exiled to Madeira in 1921.
Cathedral or Sé of Funchal
The Cathedral or Sé of Funchal, declared a National Monument in 1910, is the most important place of worship in Madeira and the most visited. The sobriety of its exterior contrasts with the ornate interior, in which the altarpiece of the main chapel, commissioned by King Manuel I from 1510–1515, particularly stands out. Said altarpiece is covered by a Gothic canopy, several sculptures and oil paintings on wood. Be sure to look up, because the Sé of Funchal has beautiful ceilings made using wood from the island. Don't forget to also admire the choir stalls, which are magnificent, as well as the processional cross, considered a great masterpiece of Manueline goldsmithery.
Where to eat in Funchal
In the capital of Madeira you will find excellent restaurants with something for all budgets. If you are looking for an elegant dinner spot with lovely views, head to DC Atelier, the restaurant of the Design Centre Nini Andrade Silva. It is a gastronomic space where you can enjoy local recipes with a creative touch. Another place for a special meal is Il Gallo d'Oro, a restaurant with two Michelin stars that offers tasting menus with seven or ten dishes. It is not cheap, but given the standard, nor is it particularly excessive.
Other excellent options include Kampo by chef Julio Pereira, which serves exquisite cuisine and has a lovely informal atmosphere, and Armazém do Sal, which is housed in a charming building and serves traditional recipes with modern touches.
Where to sleep close to Funchal
A perfect hotel for visiting Funchal is the Allegro Madeira, a four-star adults-only hotel just a few minutes from the old town. The hotel offers 124 spacious rooms with sea or city views and modern decoration. Its facilities include everything required for a fabulous stay, from restaurants serving traditional cuisine to bars, a wellness centre, a gym, swimming pools and a panoramic terrace (Rooftop Bar 360) where you can end the day with a cocktail in hand. What more could you ask for!
Free cancellation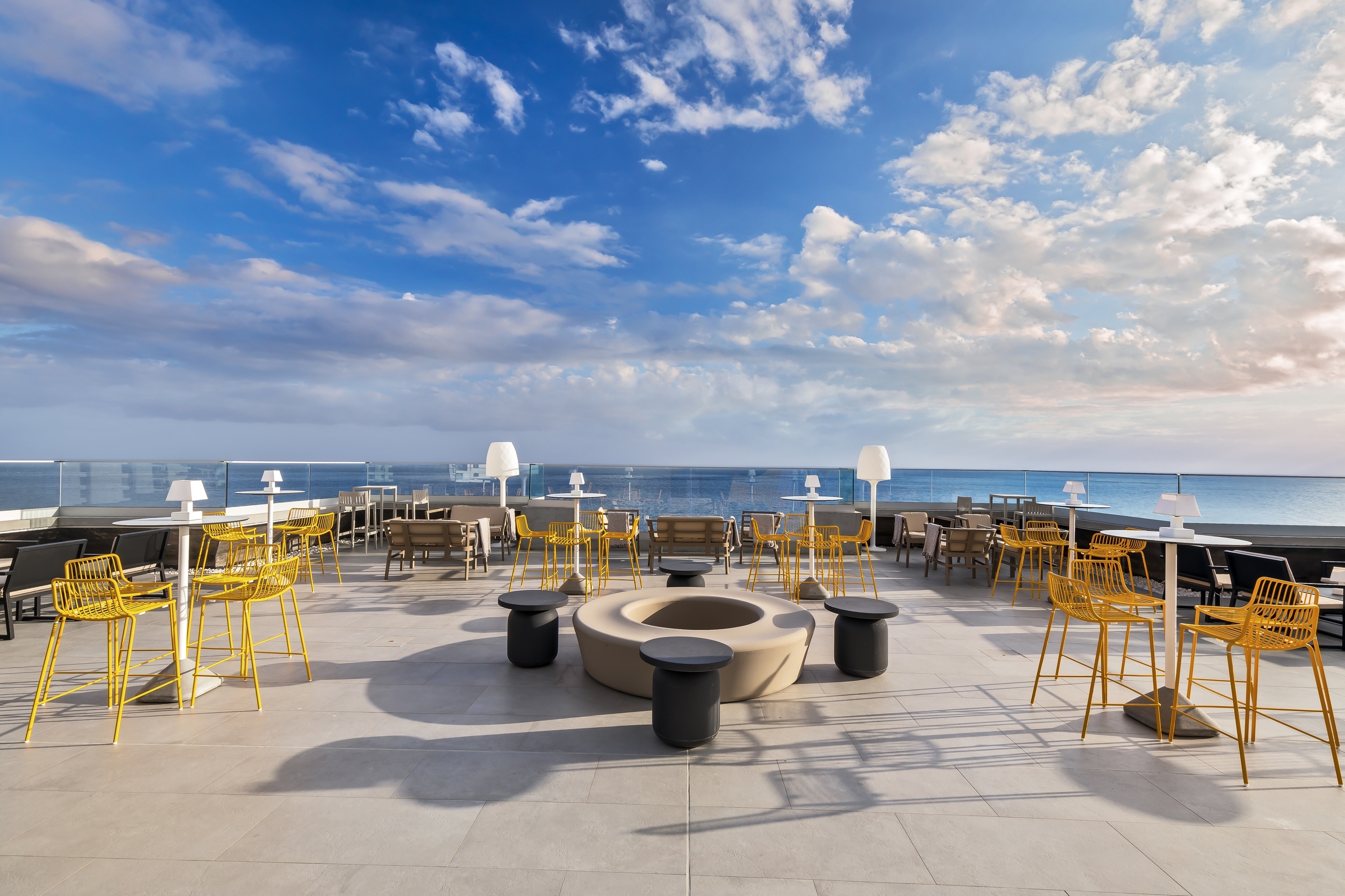 Frequently Asked Questions
What are the must-see sights in Funchal?
Must-see sights in Funchal include Dos Lavradores market, the Cathedral or Sé of Funchal, Nossa Senhora do Monte church, Monte Palace Gardens, Corpo Santo chapel and São Tiago fortress. And don't forget to stroll through its picturesque old town.
What is the best way to get to Funchal?
From Spain, the most common route to get to Funchal is to fly from Lisbon or Porto, as there are regular flights all year round. Some airlines are offering direct flights in 2022 from the Spanish mainland and Canary Islands. Check before travelling.
Where to eat in Funchal?
In Funchal there are hundreds of restaurants serving both traditional and creative cuisine. Some restaurants that you should note down and book in advance include DC Atelier (in the Design Centre Nini Andrade); Il Gallo d'Oro, which has two Michelin stars; Kampo by Julio Pereira; and Armazém do Sal, serving traditional fare with a twist.
Related
plans