Porto Santo — Madeira's finest
beaches
Although the Madeira archipelago is part of Portugal, we have never really considered it to be a readily accessible holiday destination. However, with the advent of direct flights (or those with a stopover in Portugal), it has become a perfect haven for those who love islands, nature and less crowded places. Although the island of Madeira itself is the first place that comes to mind when we think of this archipelago, the smaller island of Porto Santo represents the ideal complement to its better-known big sister, as it has extensive beaches of golden sands.
It is an interesting fact that the fine sand found on the beaches of Porto Santo has special properties, and is even used as a treatment for rheumatic and motor conditions. The waters around the island contain iodine, magnesium, calcium and more — elements that are superb in aiding recovery from periods of stress. Porto Santo is less green and mountainous than Madeira but it, too, offers the possibility of hiking during your stay on the coast. And, of course, you will want to spend a few hours looking around Vila Baleira, the island's capital and its main centre of population.
What is Porto Santo like?
We can give you some details about Porto Santo that you may find interesting: it has an area of 42.48 km2, and lies about 500 kilometres from the coast of Africa and 1,000 kilometres from Europe. The island's geography is very different from that of Madeira, although it does have a few peaks, including Pico do Facho which ascends to an altitude of over 500 metres. The island is a good place to visit at any time of the year, as it enjoys a dry climate and pleasant temperatures. Diving enthusiasts will be interested to know that in summer, the sea water reaches a temperature of around 25ºC, and is a few degrees cooler in winter. But it's best if you discover for yourself all that the island has to offer — on an excursion.
Free cancellation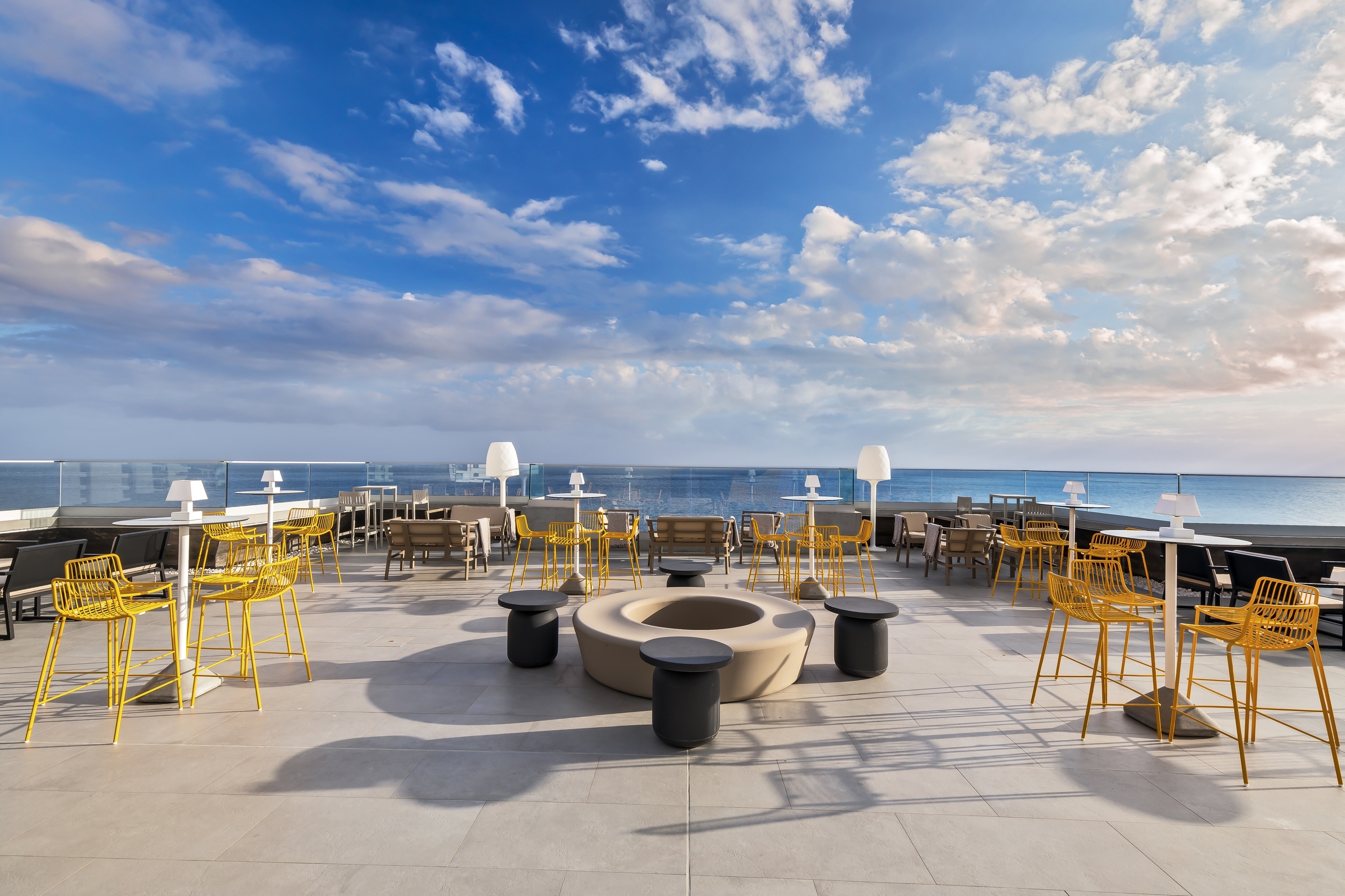 The history of Porto Santo
The island of Porto Santo was discovered in 1418 by João Gonçalves Zarco and Bartolomeu Perestrelo. They had been sent by King John (João) of Portugal on a quest to find new territories to conquer on the west African coast. It is thought that the name Porto Santo (Holy Port) arose from the protection from storms and the open sea offered by the bay. The first settlers arrived soon afterwards, in the 1420s. The island's first governor was Bartolomeu Perestrelo, who is said to have set free rabbits that he carried on board ship, which went on to devastate the island's vegetation. The first years were not easy: on top of the problem with the rabbits, there was a lack of water and there were attacks by pirates; gradually however these difficulties were overcome and a small settled population was established.
It is also worth mentioning that it was on Porto Santo that Christopher Columbus married Filipa Moniz Perestrelo, the governor's daughter. Don't miss the house where the couple lived, which is now a museum.
The traditional houses of Porto Santo
Just as the island of Madeira has its houses with thatched roofs, one of Porto Santo's attractions is its traditional Salão houses. These humble dwellings have roofs covered with a clay mortar, which insulates them from the elements and protects against changes in temperature. In summer, they remain cool, as they crack, allowing air to circulate, and in winter they absorb the rain and thus become self sealing. Interesting, isn't it?
Porto Santo beach
Porto Santo beach extends continuously for nine kilometres around the south of the island. The various stretches of beach have different names, such as Penedo, Cabeço da Ponta, Calheta, Fontinha, Pedras Pretas, and Ribeiro Salgado. It all makes for an extraordinary stretch of fine, golden sand. Some areas have been awarded a blue flag, and some are accessible to those with impaired mobility (such as Praia da Fontinha).
If you have already visited the beach on the island of Madeira, you will appreciate that Porto Santo's beaches are different and unique — genuinely idyllic spots where you can stroll, bathe, or just lie on the sand and relax. Don't miss the magnificent sunsets from the beach.
Porto Santo's viewing points
A highly recommended hiking trail on Porto Santo is the one which connects the island's viewing points. A walk around this area, stopping off at the points offering panoramic views, is almost mandatory. One spot that offers fantastic views is the Portela viewing point from which you can see the kilometres-long Porto Santo beach, surrounded by windmills. Also among our favourites is the Fonte de Areia viewing point, on the northern coast, from which you can see the cliffs and the islet of Fonte de Areia. Another not to be missed is the Miradouro das Flores, which overlooks Calheta beach and the islets of Ferro, Cal and Cima.
Also take note of the Miradouro das Lombas, perched above the capital and affording views of the bay, and the Miradouro da Ponta da Canaveira, from which you can see the islet of Ferro. To complete the tour, the Miradouro do Pico do Castelo offers views of the town and of the islets of Cal and Cima, while the Miradouro da Terra Chã overlooks the island's western coast and the islets of Cenouras, Fora and Pico Branco.
How to get to Porto Santo
Porto Santo can be reached by plane or boat. The usual route is by ferry from the island of Madeira, as there is a regular service with several crossings per day. Although the crossing takes two and a half hours, many travellers treat the trip as a one-day excursion, leaving on the first ferry of the day and returning on the last. To find out the sailing times and prices, just contact the ferry company, Porto Santo Line.
What to eat in Porto Santo
In spite of its small size, Porto Santo has good restaurants where you can enjoy the local cuisine. If you want to enjoy views while you eat, and have your feet almost on the beach, we recommend the O Calhetas restaurant, in Ponta da Calheta, which serves fantastic fish and seafood. Chargrilled fish, octopus, limpets, rice dishes… all delicious. The second option we would suggest is in the capital, Vila Baleira, and has huge windows allowing you to admire the ocean views. This is the Casa do Velho Dragoeiro restaurant, which also offers mouthwatering fish and seafood based on local ingredients. Good value, and attentive, friendly service. Lastly, we must also mention the Panorama restaurant, which justifies its name by offering fabulous views of the beach. Here you can enjoy both fish and meat dishes — everything is superb. Time your booking for sunset, and ask for a table near the window.
Where to stay near Porto Santo
If you are planning an excursion to Porto Santo from Madeira, stay in Funchal and leave on the first ferry of the day. In Funchal, you could stay at the Allegro Madeira Adults Only, a four-star, fully refurbished hotel, which could serve as your base camp for touring the archipelago. This pleasant hotel is situated in the Lido area, and offers spacious guest rooms with a cheerful décor; the public areas include a swimming pool and gardens. The hotel also has bars, a restaurant, a gymnasium, a Wellness Centre, and a rooftop bar where you can round off the day with a glass of local wine. What could be better?
Free cancellation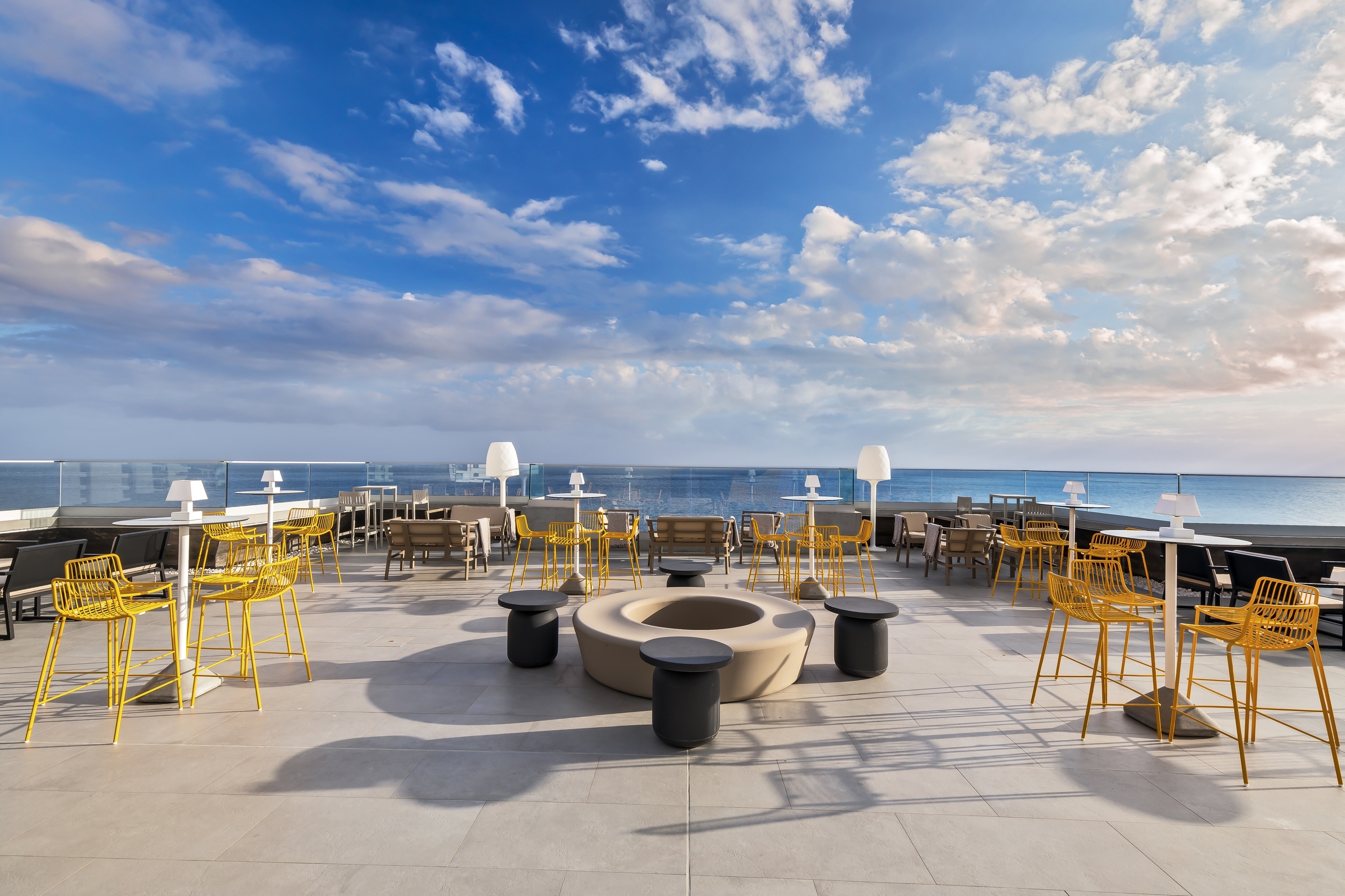 Frequently Asked Questions
How do I get to Porto Santo?
You can travel to Porto Santo by plane from Spain, changing at Madeira, but most travellers use the ferry service from the port of Funchal on the island of Madeira. The service is regular, and is run by Porto Santo Lines. The crossing takes two and a half hours.
Are there ferries from Madeira to Porto Santo?
Yes, there is a ferry service from the port of Funchal (Madeira) to Porto Santo. This is a regular service, with frequent daily crossings, and is operated by Porto Santo Lines. The ferry is very convenient, and you can even take your car. The crossing takes two and a half hours.
Where can you eat in Porto Santo?
In Porto Santo, you will find excellent restaurants, both on the beach front and in Vila Baleira. Three establishments have outstanding menus, use local ingredients and offer a quality service. Make a note of O Calhetas, Casa do Velho Dragoeiro, and Panorama.
Related
plans