A guide to
Barcelona's nightlife
If by chance you've found yourself in Barcelona on any weekend of the year, discovering the Mediterranean night might be your key to Barcelona's heart. The city's been described as 'a strong woman, her lively, colourful side contrasting with her harsh, turbulent one'. They say that when night falls, both sides of her character intertwine, to the rhythm of Catalan rumba. There's no shortage of clubs and bars that stay open till the early hours hiding away in the nooks and crannies of the city. From the Port Olímpic, the bustling gateway to the city, to the trendy neighbourhood of Poblenou, in Barcelona both tourists and natives cross paths on route to their favourite kind of night out. There are seven nights in a week, and whatever has brought you here, there are always plenty of options to keep you entertained once the sun has gone down. If you fancy hitting the town, then we're going to take you on a tour of the best areas to go out in Barcelona.
A sea of people in the Port Olímpic
As we've already mentioned, Port Olímpic is Barcelona's gateway to Europe. That's why it's the area that's best known by tourists and the one that's most attractive to them. It's also a zone of contrasts, dotted with both modern skyscrapers and evidence of the old fishing village, which once looked much like Barceloneta. Its coast is lined with two beaches, Barceloneta and Nova Icària. There's no lack of upmarket restaurants and clubs with terraces on the seafront. When night falls, these become the area's biggest attractions.
That makes this one of Barcelona's busiest night spots, with a wide selection of huge clubs competing with one another. One of the most famous is Shôko, a combination of a fusion restaurant and a club, where the party kicks off after midnight. It's decorated in an Asian-influenced style, and welcomes internationally-known guest DJs every weekend.
Carpe Diem is another big name. Its international cuisine, elegance and sea views make this one of Barcelona's most exclusive venues. Danzatoria (formerly Catwalk), which attracts a slightly older crowd than the rest, and Opium, which is open 365 days a year, are the other big lures in this area.
An upscale night in Barcelona's Zona Alta
Let's turn our attention inland, moving from the coast to one of the city's neighbourhoods that's furthest from the sea. This is the area known as Barcelona's Zona Alta, which mostly lies within the boundaries of the Sarrià-Sant Gervasi district, and is considered to be the area which offers the best quality of life in the Catalan city. That, of course, means it's Barcelona's fanciest area.
To the north of the Avinguda Diagonal, very close to the end of the Passeig de Gràcia, there's a huge number of bars, clubs and restaurants in an area that's slightly off the beaten tourist track. Sometimes demand is so high that some of these spots reserve the right to turn people away.
Bling Bling, open since 2011 on Carrer Tuset, is the place for anyone who loves commercial house. It's open from Monday to Thursday, because they reckon weeknights are the best nights of the week. Luz de Gas, on Carrer de Muntaner, offers something a little different, with a live music venue decorated in an eye-catching Rococo style. Last but not least, Sala Bikini is the best of both, with different nights dedicated to different genres of music, including live gigs.
A night out in Poblenou, Barcelona's new hipster neighbourhood
Let's head back to the coast. Specifically, let's go to Poblenou, a vibrant neighbourhood that blends tradition and modernity, rivalling the Gràcia district. Sprinkled with a diverse mix of clubs, coworking spaces, tavernas and family businesses, the star of the show here is the cuisine. Its epicentre can be found where Carrer Marina meets the Avinguda Meridiana. Well-loved spots include the Carrot Café with its New-York-style pastrami subs, the retro restaurant Balius with its pork loins, and the Japanese restaurant Koh, with its various types of tasty ramen.
After a good meal, you're ready to throw yourselves into the nightlife of Poblenou. You can't miss Razzmatazz, the biggest club and gig venue in the neighbourhood. It's famous Barcelona-wide for welcoming some of the best international rock, pop and indie bands every single weekend. In its different rooms, you'll hear quite the variety of music, with everything from techno to reggae.
Just opposite is another well-known spot, this time amongst the rockers in the neighbourhood: La Oveja Negra. A popular beer house located in an old factory, their 'panther milk' (an alcoholic drink made up of condensed milk, water and gin) competes with the mix served up in the famous Madrilenian bar, El Chapandaz. But that's another story. The main point is that La Oveja Negra is just one of many rock-focused bars in Poblenou (Bare Nostrum, Hijos de Caín, Sr Lobo, and Dixie).
Note: If you happen to be in Poblenou during the first half of September, you should know that that's when this neighbourhood's festival Fiesta Mayor is held. It puts on quite the show, including everything from music and dance to art and sport.
A bar crawl in El Born
The winding medieval streets of El Born, located in the Ciutat Vella district, have plenty on offer when it comes to gastronomy, culture and entertainment. It's also just a stone's throw away from Barceloneta beach, which means it's popular with both locals and tourists.
If you want a generous meal, then the Puerto Plata restaurant has Caribbean food at modest prices, whilst the famous Taller de Tapas and Lonja de Tapas serve up great examples of classic Barcelonan tapas.
Nightlife-wise, El Born has plenty of different options. Princesa23, Xampanyet and Cactus Bar are examples of affordable places when you can also order snacks whilst sipping on the first drinks of the night. But the main course is Barcelona's finest rock club: Magic. This independent club focuses on 80s pop, soft rock and classic tunes. It mainly attracts Barcelona's young rocker crowd.
Related
plans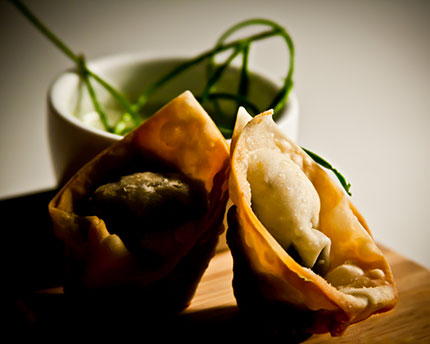 Food and Drinks