Things to do in
Bilbao for couples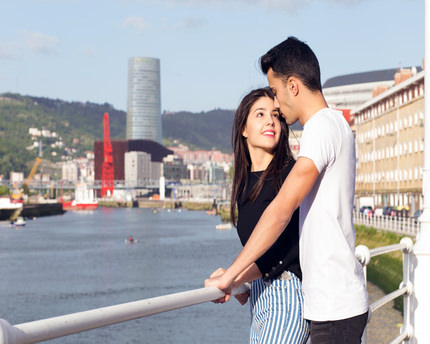 Young couple in love near the river of Bilbao, Spain. Outdoors, on a sunny day.
Leisure and Entertainment
Going out for pintxopote in the Casco Viejo, viewing the city from Mount Artxanda and escaping to Plentzia beach are just some of the many ways for experience-loving couples to enjoy Bilbao.
Read more