A shopping tour
of Bilbao
There is no doubt that one of the best ways to get to know Bilbao is through a pintxos trail. Not only do you enjoy the city through its cuisine, but you can do some sightseeing as you move from bar to bar. But of course, it may not always appeal: often what your body wants is a day's shopping, and in case the fancy takes you during your break in Bilbao, we have compiled a selection of the best shopping spots just for you.
The city centre, the Ensanche area and the large shopping centres are full of the best stores, both national and international, so you can give free rein to your shopping urges. If you're looking for a souvenir, however, there's a place for that too: the Indautxu area is suffused with the sweet smells of its myriad bakeries. If you want to take away a special, edible souvenir, this is the perfect place to find it. Pay careful attention: we have the perfect route for a Bilbao shopping tour.
Shopping areas
Let's start in the centre, where the city's Casco Viejo [Old Quarter] is one of the best places for shopping. What can you expect to find here? This is an area teeming with shops, with the best and well-known stores, but also small local individual shops. Fashion, footwear, accessories… But also, fine food, delicatessen and wine bars. It's all within reach: you don't have to step outside the centre of Bilbao.
The area known as the Siete Calles [Seven Streets] offers all this and so much more, so you can browse the shops while strolling through the most historic area of the city. The atmosphere there is unique with street musicians—and a great range of bars and restaurants if you fancy a break. Somera, Artecalle and Tendería are the oldest streets, where you will find some of the most charming and historic establishments in Bilbao.
Once you have walked the Casco Viejo, cross the Ría del Nervión by Zubizuri bridge, and continue straight on until you come to the Gran Vía de Bilbao. This area is also known as the "Milla de Oro" [Golden Mile] because of the high price of business premises here, and the fact that it is one of the city's most desirable areas.
From the moment you arrive, you will see that you are in one of the most prosperous areas: the streets are lined with trees, and the buildings are mansions dating from the nineteenth century. Here you will find a concentration of the most exclusive luxury stores, as well as a large branch of El Corte Inglés. Nor is there any shortage of bars or restaurants of all sorts, from the traditional to the ultra-modern.
This is also the financial hub of the city, so it is not unusual to see executives constantly dashing through its streets. This street belongs to the district known as El Ensanche de Bilbao; it too has an abundance of shops selling souvenirs and craft items.
If you continue southwards, you will arrive in the Indautxu district, another of the city's major shopping areas. Calle Ercilla, in particular, is a very pleasant pedestrianised area, where you can stroll and browse in its shops selling clothes, shoes, homewares, etc. But it is definitely the best place to stop for a rest. Apart from its restaurants and bars, this area has a host of bakeries where the city's traditional sweet treats are made: brioche buns, carolinas [a typical Bilbao cake made with puff pastry, crème pâtissière and meringue], rice cakes, etc. The cakes can be a good souvenir to take home.
Once you arrive at the Plaza de Don Federico Moyúa, walk through Calle del Marqués del Puerto to continue with your shopping tour. In this area, also part of El Ensanche, you will find the most exclusive brands in the best fashion boutiques. Cross Calle Rodríguez Arias to conclude your shopping tour of Bilbao's city centre and El Ensanche.
Shopping centres
Strolling through the city to discover all its nooks and crannies is a good idea, but it's also worth exploring Bilbao's shopping centres and all that they have to offer. Bilbao has two that are considered particularly outstanding.
Firstly, there is Centro Comercial Zubiarte, located at Calle del Lehendakari Leizalola, No. 2. Apart from the great retail opportunities on offer here, the centre has the most popular clothing and footwear shops. There is also a complete floor occupied by cinemas, a supermarket where you can do your grocery shopping, and a designated exhibition area.
A visit to a shopping centre is certainly worthwhile in Bilbao, so leave a day free to go shopping and make the most of all the possibilities on offer.
You could also go to Centro Comercial Bidarte, at Calle Lehendakari Aguirre, No. 29. This is a much smaller space, but it too has its own distinct identity. In the first place, there are more leisure facilities here: you could enjoy an afternoon bowling, and there are spaces devoted to fairs and exhibitions. In addition, there is a whole floor devoted to gastronomy and delicatessen products, while a gymnasium occupies the whole of the third floor. Not forgetting, of course, the extensive retail range – which includes fashion, accessories, homewares, gifts, etc.
A world of shopping awaits you in Bilbao, so set aside one day during your break to explore the city's shops and its undiscovered gems. If walking doesn't appeal to you, you can just visit the city's shopping centres. A most satisfying experience, without a doubt.
Related
plans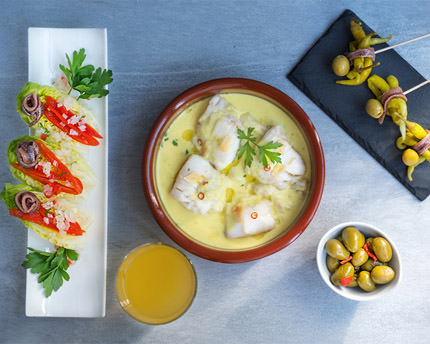 Food and Drinks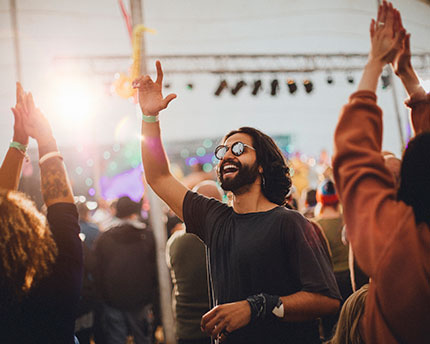 Nightlife