Surfing in Fuerteventura:
the island with an adventurous spirit
If you've been seeking out information about Fuerteventura, by now you'll have come across a certain amount of grumbling about the wind. However, on this occasion we'd like to pay tribute to the powerful and unshakeable winds of Fuerteventura because without them, the island wouldn't be such a popular destination for water sports such as surfing, windsurfing and kitesurfing, among others.
Home of the World Windsurfing and Kiteboarding Championship
Permanent home of the World Windsurfing and Kiteboarding Championship since 1984, the beautiful island of Fuerteventura has countless surf spots spread across its arid 1,600 square kilometres. Surf spots are places with particularly suitable conditions for surfing, either due to the waves or nearby facilities.
Given that Fuerteventura is a land of contrasts, it's important to remember that you'll find a multitude of different environments depending on the time of year, the direction of the wind and the state of the sea. That's why joining one of its numerous surf schools is a particularly good idea. Below is a short and concise guide to Fuerteventura's exciting world of surfing.
Best time of year to surf
Before we get started, it's important to clarify one important point: when is the best time of year to go surfing in Fuerteventura? Known as the "island of eternal spring", Fuerteventura enjoys idyllic weather conditions with warm temperatures virtually all year round, little rainfall and a stable climate. In terms of waves, you'll find the biggest waves here during the winter months.
However, if you're happy with a decent combination of waves and wind, the best months for surfing in Fuerteventura are between April and August, with the latter month being the calmest. And the least suitable season for catching waves? From October to December. But you never know, Fuerteventura is big and lots of locals know great spots for every day of the year! It's just a matter of asking.
Best areas for surfing, kitesurfing and windsurfing in Fuerteventura
And now yes, let's get down to it! Or as surfers say: "Surf's up!" Fuerteventura is a paradise for surfing (sliding and turning over the waves with a board), kitesurfing (the same but with a kite that uses the wind to pull the board along) and windsurfing (using a vertical sail instead of a kite.) The choice of one sport or another is down to personal taste, experience and energy levels.
Generally speaking, exceptions aside, it's fair to say that the beaches in southern Fuerteventura are better for beginner surfers and those in the north are preferable for advanced surfers due to their special conditions. However, it's always a good idea to join a surf school (there are around 45 in La Oliva municipality alone) where you can hire equipment and the services of a monitor who will join you in the water and show you the best spots for your level. Here are just a few:
Surfing in Corralejo: Just mentioning Corralejo means talking about the favourite surfing destination for both beginners and surfers with several years' experience. Of all the beaches that border the stunning Dunas de Corralejo Natural Park, El Moro beach is one of the spots most frequently visited by surf schools.
Majanicho: This small fishing village isn't far from tourist city Corralejo and the beach of the same name, set in a type of bay, which boasts one of the safest surf spots for anyone just starting out in the world of surfing.
El Cotillo: In the north-west of the island, also in La Oliva municipality, El Cotillo village has a series of beaches with long waves that are perfect for beginners.
Playa Blanca: Just 2 km away and barely a five-minute drive from Puerto del Rosario -the capital of Fuerteventura—Playa Blanca is almost 1 km long and highly prized by surf schools.
Lobos Island: If you're looking for powerful waves, you'll find surf of up to 4 m high and 500 m long at the Island of Lobos. In fact, if you walk for an hour from the port to the south-west of the island you can ride the famous Derecha de Lobos—an unusual wave with a big reputation among local surfing fans.
Cofete: Although the north tends to be more popular with surfers, don't miss impressive beaches such as Cofete, located in south-western Fuerteventura in the heart of Jandía Natural Park.
Costa Calma and La Pared: La Pared beach is also in the south, on the coast of Barlovento, as is Costa Calma, on the coast of Sotavento. Both have a long surfing tradition and are well worth visiting.
And if going surfing in Fuerteventura seems a stretch too far, there is another sport that might appeal, which people have been doing for at least a decade now called SUP (Stand Up Paddle). This Hawaiian water sport involves balancing on a surf board using a paddle. It's quick to learn, meaning people of every type can enjoy adventures on the waves.
Surf schools and surf camps in Fuerteventura
Surfing is so deeply rooted in Fuerteventura that it has led to immersive experiences in the sport. Surf camps are businesses run by surf schools with stores that hire out equipment, etc. They are usually managed by surfers and offer added value to the experience of surfing in Fuerteventura. This is mainly because you can book surf camps that last several days with classes included. Also the vibe is 100% surfer meaning it's an easy way to meet new people and get tons of advice about finding the most exciting spots.
Most surf camps are spread around Corralejo's beaches but they can also be found in El Cotillo, La Pared and Costa Calma. Here's a brief list of recommendations: 7 Island at the beaches of Corralejo; Adrenalin Surfschool at La Pared beach; Canary Surf Academy at El Castillo beach; Freshsurf Fuerteventura Surfschool & Surfcamp at El Cotillo beach; Rapa Nui Surfschool at Costa Calma beach; and The Light House Surfschool at Morro Jable beach.
And if you're out of luck with the weather and unable to do water sports, you could explore the island's long coastline instead to discover its best beaches.
Related
plans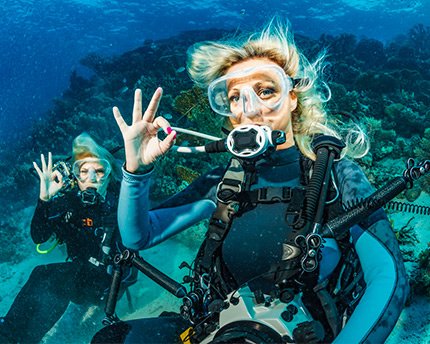 Sports and Adventure