The best spas and health resorts
for relaxing in Madrid
Visiting a spa or a health resort is always a good idea. Especially if you go to one after a long day playing the tourist in Madrid. An intense day of retail therapy, a jam-packed museum, or a morning that threatens rain are all fantastic excuses to opt to get away from it all and relax with a thermal water circuit, a soothing massage, or any other kind of wellness treatment. If any of that sounds good to you, you'll be happy to know that, when it comes to spas, Madrid has plenty of options. There's something for every budget, as there are plenty of tempting deals.
Do you fancy going along to a spa or a city health resort to de-stress whilst you're in Madrid, but you're not sure where to look? Don't worry. We've carefully chosen the best wellness centres in the city and the surrounding area.
The best spas for the body and mind
There are plenty of options for spas in Madrid for those who're looking to relax both the body and the mind. We're going to list a few here, each picked out for their uniqueness.
Hammam Al Andalus (Atocha, 14). This is considered to be the best spa in Madrid, probably thanks to how unique it is. These are authentic Arab baths where you'll feel serene and relaxed whilst you enjoy the water circuit, moving freely between lukewarm, hot and cold-water pools. All that in the centre of Madrid, just metres from the Puerta del Sol. You can also combine your experience with a 15-minute massage using the oil of your choice. Or, you could opt for an exotic purification, involving natural foam on hot stones. Or a Turkish bath. But that's not all. This place, built on the ruins of an old aljibe or reservoir, right next to Madrid's Moorish city wall, is also a chance to soak yourself in history.
Caroli Health Club (Hotel Intercontinental. Paseo de la Castellana, 49). Would you like the worries and stress of the day to melt away? That might not seem like an easy task, but this spa is up to the job. It's equipped with two cubicles, changing rooms and a sauna, and is the perfect place to switch off, enjoy a little self-care, and regain some emotional balance. There's a whole range of other experiences here that can be topped off with a meal or a drink at their restaurant, El Jardín, enjoying their summer terrace or their Sunday brunch, or at Bar 49.
Esenzias (Cruz, 28). This is a comprehensive centre of well-being and manual therapies that was created to advocate for healthy habits that improve physical and mental well-being. Here, they'll invite you to slip off your shoes, notice the aromas and the tinkle of the water, and go with the flow… Their Onsen Spa is inspired by the Japanese tradition and you can enjoy all of the benefits of hydrotherapy. It's an oasis of relaxation that's also combined with other ancient arts, like yoga and pilates.
Anssora Spa (Hotel Eurostars Madrid Tower. Paseo de la Castellana, 259). This is the urban way to look after your body and mind. It's a space where you can find balance through a hydrotherapy circuit and other massage and relaxing treatments. This is high-end relaxation—very high, as you're 120 metres above street level here. That's because the spa is on the 29th floor of the Torre Eurostars. You'll also get to enjoy the view of Madrid's skyline.
The Organic Spa (Lagasca, 90). This is a sanctuary of health and beauty that works with the best Thai therapies. It has plenty of experience with far-eastern therapies and massage techniques, from the true Thai massage to the Hawaiian Lomi Lomi, the Balinese massage, etc. Take a trip to Thailand without leaving Madrid. What's more, all the products they use are organic and kind to the environment.
02 Centro Wellness Manuel Becerra (Plaza de Manuel Becerra, 17). More than 2,000 square metres in size, this spa also has a sports centre, meaning you can work out before your relaxation session. It has a hydrotherapy circuit with waterfalls, steam baths, an ice fountain and a chill-out zone.
BalneVital (Arregui y Aruej, 11). This is one of Madrid's longest running spas. It opened its doors in 2001 and since then has been continually redesigning and adding in new treatments, like mud baths, chocolate therapy, wine therapy and massages with hot stones. They also offer relaxing massages, aesthetic treatments and lymphatic drainage.
The Chi Spa (Conde de Aranda, 14). At this space, located on Madrid's Golden Mile, rubbing shoulders with the most luxurious shops, they believe in the curative power of massages with essential oils. So, they offer a day spa, during which you can enjoy their relaxation, hydrotherapy and aromatherapy treatments, focused on beauty and well-being. Their spa boutique sells all of the products that they use.
U-Spa Occidental Aranjuez (Plaza de la Unesco, 2. Aranjuez). This spa is set in the paradisiacal surroundings of Aranjuez, the royal town that has been declared a World Heritage Site by UNESCO. The U-Spa Occidental Aranjuez, belonging to the Barceló Hotel Group mostly stands out thanks to its spectacular, heated, salt-water pool that simulates the Dead Sea, and its thermal water circuits. After spending just 10 minutes in the water, your body will start producing more serotonin, making you feel relaxed. What's more, it's just half an hour away from Madrid, and you can take advantage of the chance to visit the royal palace and gardens.
Spa Luces del Poniente (Lina de Ávila, 4. Cercedilla). This spa, up in Madrid's hills, is located in Cercedilla, right next to the Sierra de Guadarrama National Park and 10 minutes from the Navacerrada pass. It offers a spa with an enclosed pool with hydromassage jets, and also has a wide variety of beauty and well-being treatments.
As you've seen for yourself, when looking for a spa or wellness space to switch off and treat yourself, you'll find the perfect option for you in or around Madrid. After all, wellness and tourism have always been a match made in heaven.
Related
plans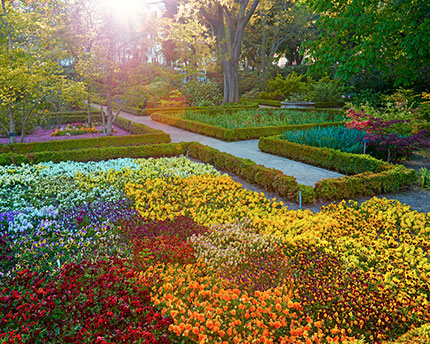 Places of Interest