Monte Igueldo amusement park:
guaranteed fun
Donostia-San Sebastián, Bilbao, Vitoria… Travelling to one of Spain's northern towns or cities is always a great option.
The Basque Country has become world famous for its incredible gastronomy, magical places, beaches, and charming towns and villages. On top of all that, some lesser-known spots will delight the most adventurous among you. One of them is the Parque de atracciones Monte Igueldo, a vintage amusement park perched atop one of San Sebastián's three hills.
Monte Igueldo is one of the most emblematic features of San Sebastián's urban landscape. The hill provides picture-postcard views across the entire city including one of the best beaches in Gipuzkoa: Playa de la Concha. The funicular railway and hilltop amusement park will delight children (and big kids too!).
San Sebastián's amusement park
This fascinating vintage amusement park was opened in 1912. It has 20 different attractions and still charms visitors to the Gipuzkoan capital today. Have fun on the famous Montaña Suiza roller coaster or get lost in the Gran Laberinto. There's something for all the family.
Let us help you plan a perfect day out on Monte Igueldo.
Must-see attractions on Monte Igueldo
Legend has it that a crocodile once roamed free in the park's Río Misterioso (Mysterious River). Get yourself ready for an aquatic adventure with all the family!
If you don't want to get wet there are several other attractions to keep you entertained:
Montaña suiza
On this relatively gentle roller coaster you'll get panoramic views of San Sebastian, rather than being thrown all over the place (although there's some of that too).
This ride has a legend attached to it too. A long time ago the Vikings wanted to conquer these lands, but three witches – Mari Zaharra, Mari and Mari Txiki, or the 'three Marías' – came together to fight against the invaders. They were filled with such a rage that they summoned huge waves to scare off the enemy. The waves were comparable in size to the magnificent Swiss mountains, hence the Spanish name Montaña Suiza.
Casa del Terror
If you're not afraid of the dark and like a good scare, step into the Casa del Terror for a mysterious and terrifying adventure. Adults may find it more amusing than scary, but kids will have a great time.
El torreón
The turret is the most characteristic feature of the amusement park and everyone should climb this imposing tower to soak up the views on offer. On a clear day you can see France and the famous Cabo de Matxitxaco.
The tower was once a lighthouse and now houses an interesting exhibition about the local culture and lifestyle.
Gran Laberinto
Children and adults alike can navigate the winding paths and obstacles to find the exit to this maze that has delighted generations of visitors. Have fun going down the big slide at the end but watch out – it's really steep!
Bird of pray exhibit
Want to recharge your batteries while you delight in the park's nature? This is the place for you. You'll get an up-close view of several different birds of prey and learn about how they live. Children will love this activity.
The boat pond
Every decent amusement park should have a big pond with boats to hire. Hop in for a peaceful tour around the park and soak up the atmosphere.
Bumper cars
Families love bumper cars, and the park wouldn't be complete without its very own. Hit the accelerator and show off your driving skills. Don't forget to wear your seatbelt, and try not to crash!
Free cancellation
Kosmikar
If you like ghosts and other paranormal phenomena, don't miss a trip on the Kosmikar. Keep your wits about you to dodge an unexpected fright! This eerie ride is suitable for all the family.
Carousel
There are no horses on this carousel. Instead, you can ride on spaceships, planes, submarines and a fire engine. Adults will reminisce about the magic of their own childhood while the kids have a great time.
Trampolines and the big slide
If you have any energy left, make your way to the trampolines and the slide and let your inner child out (no doubt it won't be the first time!).
Parque de atracciones Monte Igueldo is just one of the many things awaiting you in San Sebastián. The excellent cuisine, welcoming people, unbeatable natural setting and fun activities on offer in the town make it the perfect place for an unforgettable experience with those you love.
Related
plans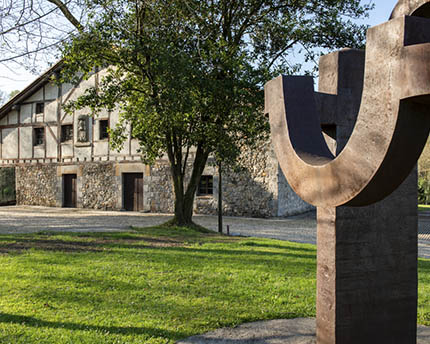 Museums and Art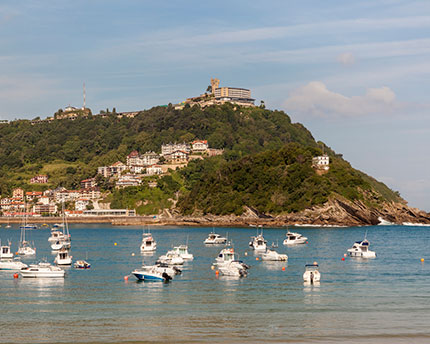 Places of Interest