What to see in Gipuzkoa:
pretty towns, beaches and hiking trails
Despite being Spain's smallest province, Gipuzkoa has a lot to offer. In fact, there's so much to do there, you'll be spoilt for choice. Tolosa, Azpeitia, Pasaia, Irún, Oñate, Zumaia, Zarautz, Hondarribia, Getaria and Aretxabaleta are all beautiful towns near San Sebastián. If you're a beach-lover, you will find some spectacular spots and, if you enjoy walking, there are plenty of trails through leafy natural parks.
Here are some of the places you really cannot miss when you go on holiday to Gipuzkoa.
Towns near San Sebastián
Hondarribia. Located at the mouth of the Bidasoa River, Hondarribia is not only popular for its history but also for a number of other interesting features. The medieval quarter is a well-kept old fortified town – the perfect place for a peaceful stroll. The true essence of the town is found in La Marina, the fishing neighbourhood. The Puerta de Santa María entrance gate is the perfect place to start. It will take you to the old quarter where you will find a plethora of architectural gems including the Town Hall, Casa Zuloaga, Casadevante Palace, the castle of Charles V Holy Roman Emperor, and the Church of Santa María de la Asunción y del Manzano.
Zarautz. This is one of the top holiday destinations along the Basque coast. It is surrounded by spectacular countryside and has a two-kilometre long sandy beach. Nowadays, it is a surfer's paradise, but it still retains the fishing-village feel that you will find in other local towns, particularly in the area around the pretty port where fishermen moor their boats. It also has an old quarter and a promenade where you can choose to take a break and have a drink. You won't be able to resist taking a seat on one of the wonderful restaurant terraces. Well-known chef, Karlos Arguiñano, runs a hotel and restaurant next to the beach.
Tolosa. Whilst it used to be a very industrial town, Tolosa now also attracts a lot of visitors because of its rich heritage. The old quarter, on the edge of the Oria River, is very interesting indeed. Don't miss the Santa María Gothic church or the San Francisco and Santa Clara convents. If you prefer more secular buildings, take a trip to Idiaquez Palace, built in the Renaissance style. You might also like Molino Antiguo, a charming mill, or Tinglado traditional market inside the spectacular 19th century building. Of course, you simply cannot leave without visiting the mouth-watering Museo de la Confitería, a museum dedicated to confectionery. The fascinating exhibits include the utensils that are used to make delicious local tejas, cigarros and xaxus.
Free cancellation
Oñati. This historical town is famous for its sanctuary – Santuario de Arantzazu. According to legend, it was here that a shepherd found an image of the Virgin Mary on some thorn bushes. There are so many monuments in this town that it has become known as 'the Toledo of the Basque Country'. It is also interesting to note that the town was completely independent up until the 19th century and that it was home to Lope de Aguirre. Make sure you have plenty of time to look around because you will come across many monuments to contemplate (Sancti Spiritus University, San Miguel church, Plaza de los Fueros, etc.).
Pasaia. Pasaia is also known by its former name, Pasajes. It is a rather unique place set in a natural bay. It consists of four small towns (San Pedro, San Juan, Pasajes Ancho and Trincherpe) that border the western neighbourhoods of San Sebastián. There are cliffs all along the coastline and the local economy is sustained by the trading port. San Juan has most to see, and you will come across some rather splendid mansions and fishermen's houses there.
Azpeitia. This town is in the middle of the province, on the banks of the Urola River and in the foothills of Izarraitz massif. Find time to visit Santuario de Loyola, a sanctuary in honour of San Ignacio de Loyola, founder of The Society of Jesus, who was born in Loyola. If you're interested in rail transport, don't miss the Museo Vasco del Ferrocarril, a museum all about the rail industry set up inside an old station.
Aretxabaleta. In this small inland town with under 7,000 inhabitants it is worth taking the time to see Casa Torre de los Otalora in the Aozaraza district and Casa Torre de Galarza in the Galarza district. Dating back to the 14th century, both were family homes and are impressive constructions.
Irún. Irún is on the border with France, separated from it by the Bidasoa River. Some of its top attractions include Oiasso Roman Museum, Playaundi Ecological Park (a huge expanse of marshland where you can do some great bird watching) and Santa Elena chapel.
Getaria. This fishing village is uniquely enchanting, particularly the old quarter and the port. It is worth the effort of hiking up Monte de San Antón (known locally as El Ratón, or the Mouse) to take in the view of a large section of coast. And you really must not miss a visit to Balenciaga Museum – the famous clothes designer actually lived in Getaria.
Zumaia. This pretty little town perches between cliff tops and marshland. Its proximity to the sea means that is has always had a close connection to the fishing trade, naval construction and the seafood canning industry. There are plenty of tourist attractions in the area, too. For example, there is an interesting museum all about painter Ignacio Zuloaga, which you will find in an old chapel surrounded by cypress trees.
Gipuzkoa beaches in and around San Sebastián
There are spectacular beaches all along the coast of Gipuzkoa. Here are just a few of them:
 Itzurun or San Telmo beach (Zumaia). This small beach is considered an excellent place to visit for your health because the waters have an elevated iodine content. You can see the layered cliffs from the beach and, if you're lucky, you might spot a fossil or two. You can also climb up to San Telmo chapel from here. The series Game of Thrones and the Spanish film Eight Basque Surnames were filmed on the beach and in the chapel, respectively.
 Frailes beach (Hondarribia). This U-shaped beach surrounded by cliffs is next to Cape Higuer. The track that leads to it branches off from the road between the lighthouse and the port. The castle-like construction you will see on your way down was once inhabited by monks, who would go down to the beach to bathe and wash their clothes in the crystalline waters.
 Saturrarán beach (Mutriku). Saturrarán is known as one of the most beautiful beaches in Cantabria. It is part of Ondárroa bay and the sand is golden. It is only 300 metres long and at one end you will find an attractive 18th century residence, the only coastal estate of its kind in Gipuzkoa.
Hiking in Gipuzkoa
Gipuzkoa's natural parks are ideal for hiking, so set aside some time to take in the stunning scenery.
 Aizkorri-Aratz Natural Park. This mountainous region in the south-west of the province has the highest peak in Gipuzkoa. It was listed as a natural park in 2006 and it is on the Natura 2000 network list of Sites of Community Importance. It's a great place to go hiking.
 Aralar Natural Park. There is a 1,400-metre massif here. It was listed as a natural park in 1994 and it also on the Natura 2000 network list of Sites of Community Importance.
 Pagoeta Natural Park. This natural park is dense with beech trees. You will find true peace and quiet here as you explore the prehistoric caves and navigate your way through the dense forests.
 Peñas de Aia Natural Park. This park lies in the foothills of the Pyrenees and is like an emerald island between the Bidasoa River and Urumea River. It was listed as a natural park in 1995 and it is on the Natura 2000 network list of Sites of Community Importance.
Related
plans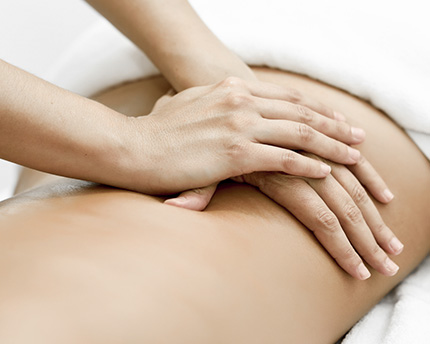 Health and Wellness