Great Spanish train journeys: discover Spain by train
A road trip isn't the only way to visit Spain. Leave the car behind and opt for train travel in Spain to discover some of its most beautiful cities.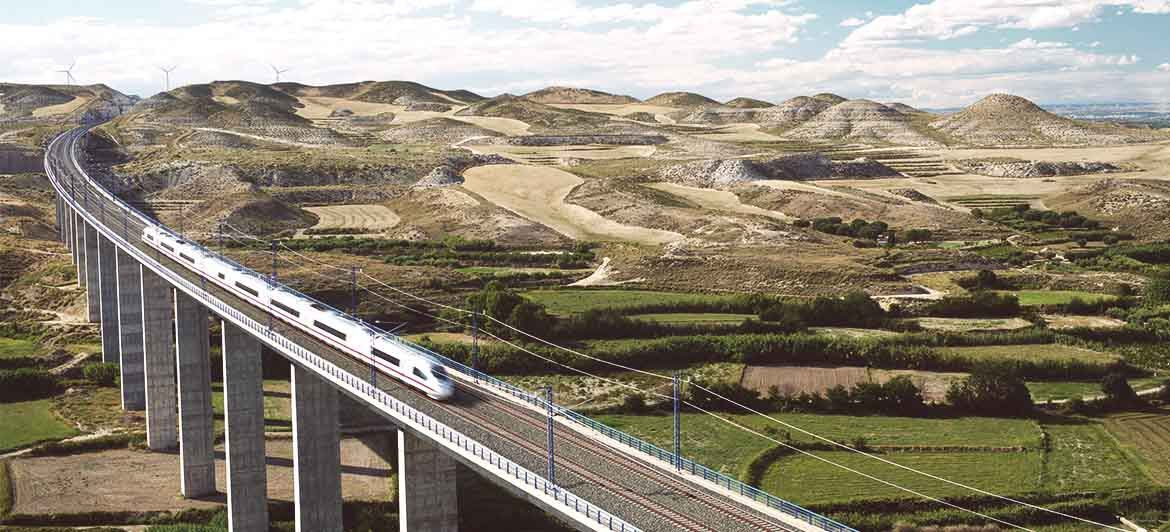 When you picture the great train journeys of the world, the first country you imagine probably isn't Spain. It's not particularly famous for its railways, but that doesn't mean that train travel in Spain isn't a wonderful way to discover the country.
With new lines opening up, like the new Antequera-Granada line in the south, it's getting easier and easier to say no to the rental car and discover Spain's major cities from the comfort of a railway carriage.
Wherever you're looking to go north or south, or just Madrid to Barcelona, the train could be your best bet. Let's take a quick look at the history of Spanish rail, and then we'll explain the basics of getting around Spain by train, and share some of the most scenic train journeys in Spain that you can embark on.
A brief history of Spain's rail system
The railways have never been a particularly popular method of transport in Spain, but they've got a long history. The first line was built in Catalonia in 1848, and by 1864 rail travel from France to Spain was possible.
The national Spanish railway company RENFE was created back in 1992, and the first AVE high speed trains were operating by 1992, connecting Madrid with Seville. Spain now has the second longest high-speed network in the world, and the latest city to be connected to this network is the enchanting provincial capital of Granada.
And the only way is up, as the Spanish government is investing in train travel in Spain and plans to have all the provincial capitals linked up to the network by 2020.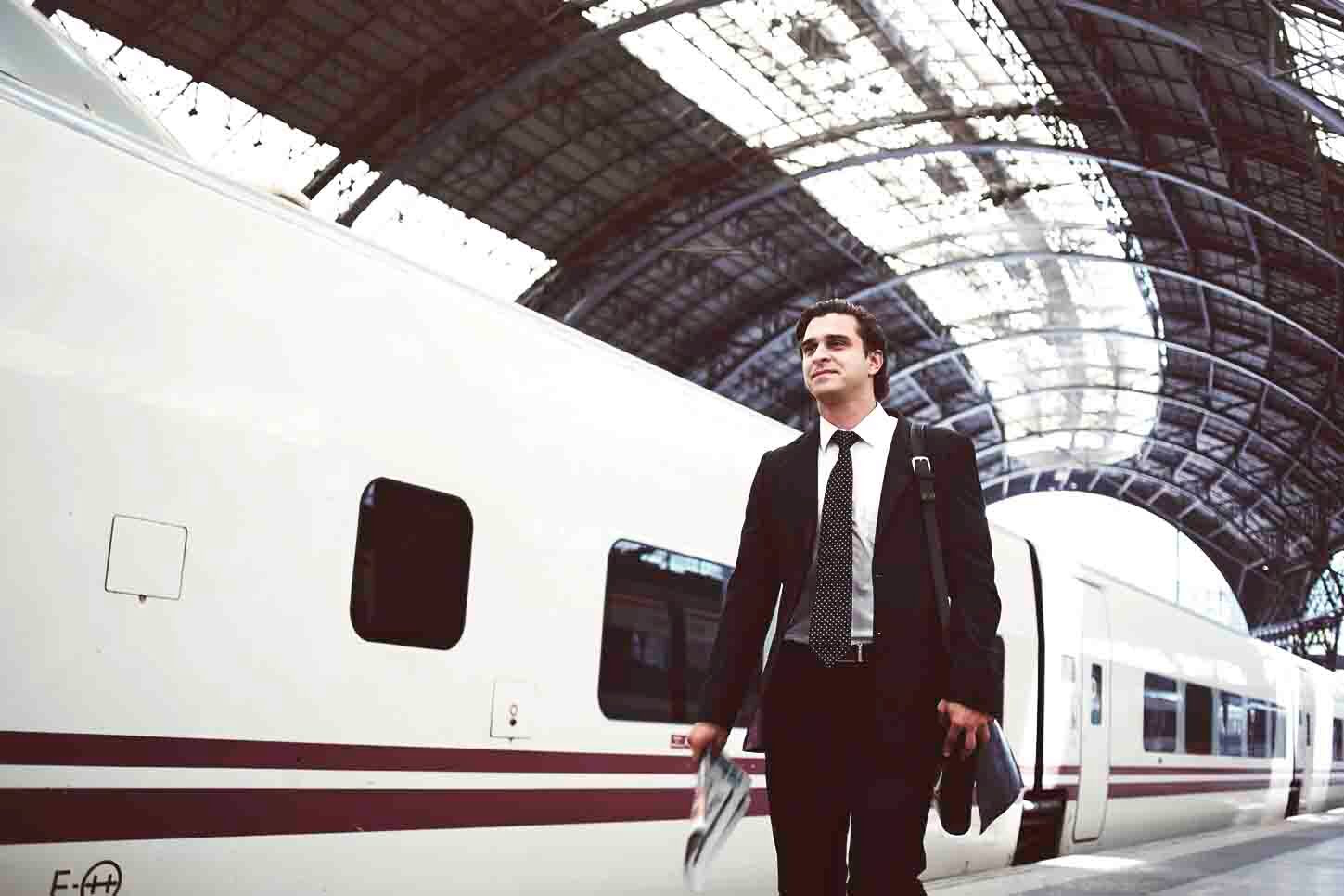 A simple guide to train travel in Spain
When it comes to long-distance rail travel in Spain (i.e not very short local jones), you should always book as far in advance as possible. You can't just turn up, and trains fill up much earlier than you might think, especially at holiday times.
It's always cheaper to book in advance (bookings open 60 days ahead, or 90 for AVE) as you can get promo fares, which can be less than half of the full-price ticket.
You can buy Spain train tickets online with RENFE. If you want to do more than just go from A to B, and then there are a couple of rail pass options for train travel in Spain. European citizens can opt for Interrail passes, and non-European citizens can go for a Eurail Europe rail pass. But, you will have to pay reservation fees for each train you book. There's also RENFE's Spain pass, which might work better for your trip.
For more details visit this handy page which tells you everything you could ever need to know about taking the train through Spain.
Now we've covered the technicalities, it's time to take a look at the best, most scenic and most exciting train journeys that RENFE Spain has to offer.
1. Take a journey by train through the white villages
The pueblos blancos are one of the main draws of the inland regions of Andalusia. Whilst many people take a road trip to discover them, a wonderful way of seeing them from a different angle, great if you're short on time, is to take the train from the break taking town of Ronda through the mountains to the historic city of Cordoba.
2. Rail holidays to Spain: the Transcantabrico
This might be Spain's most famous train route and is perfect for those who want to see the beautiful landscapes of the north without walking the Camino de Santiago. It takes you between Santiago de Compostela and San Sebastian, which is legendary for its food.
If you're looking for luxury train travel, then this is the route for you. They have Grand Luxe five-star cabins, with fine dining, and the price tag to match.
3. Trains from Barcelona to Montserrat
Monserrat is a stunning mountain range not far from Barcelona, and home to a famous monastery. It will only take you an hour to get from Barcelona to Montserrat, making this the perfect day trip, rather than long-distance train travel in Spain, but the views are sensational, both from the train and from the peaks that you can hike up to around the monastery.
4. Novelty train rides in Spain: the Tren de la Fresa
The 'train of the strawberry' from Madrid to Aranjuez only runs between April and October (but not in July and August) and chugs along the same route that the second ever Spanish train line did, so it's a great one for history buffs.
Aranjuez is well-worth a visit as a UNESCO World Heritage Site, and you're served strawberries by train staff in period dress before you get there.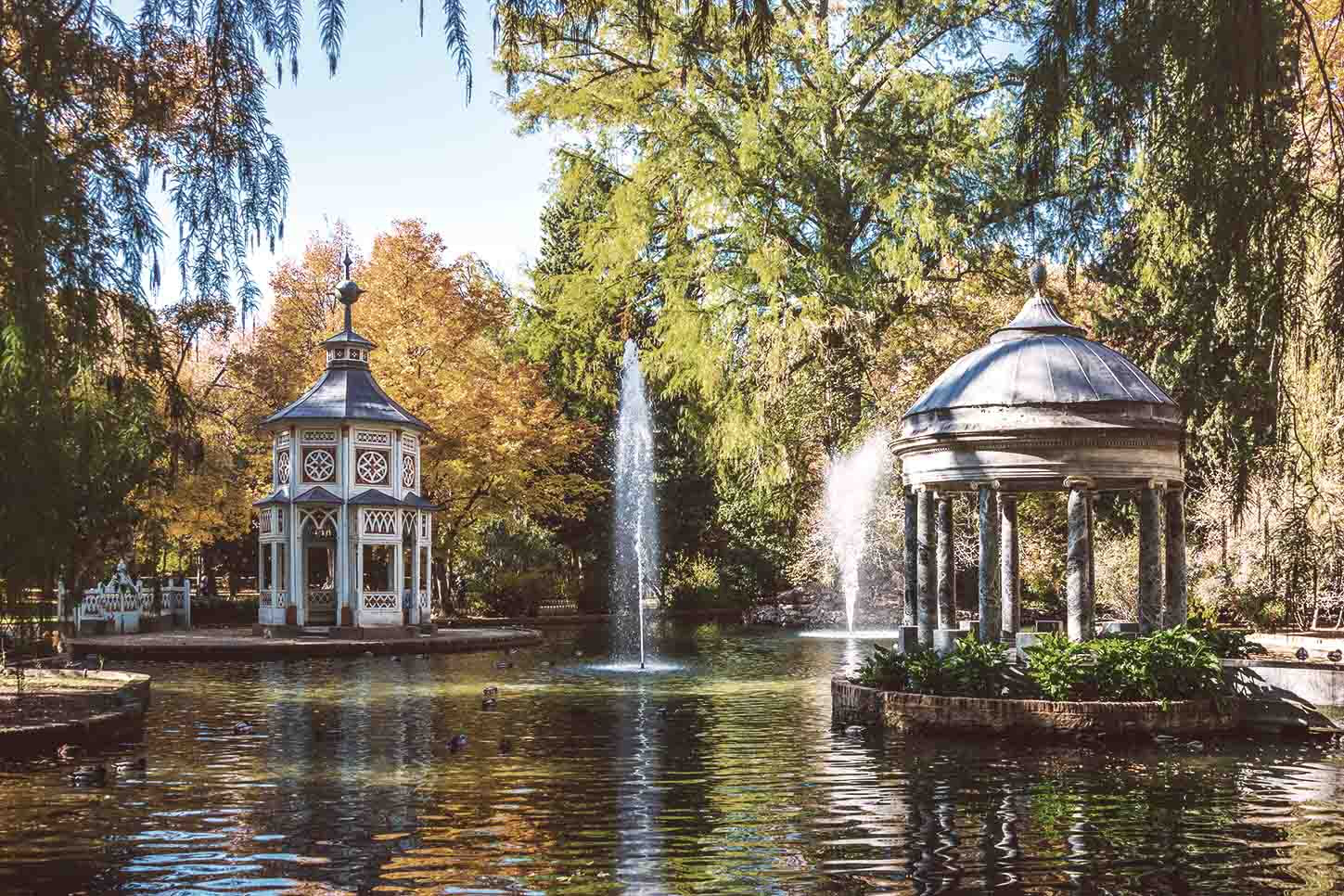 5. A train trip to remember without the hefty price tag
If the Transcantabrico sounds appealing but you can't justify the cost, then La Robla is a great option. This is a train experience that takes you from Leon to Bilbao, stopping off along the way, and standing still overnight so you don't miss any of the views.
6. Get yourself a train ticket for the Nuria Valley Rack Railway
This is a very short railway track (only 12.5km) that climbs steeply though the stunning Nuria Valley in the Pyrenees. Excitingly, this railway is the only way to see the valley other than on foot, so it's a very special experience.
So, pack your bags, book your tickets and sit back and relax, enjoying some of Spain's finest views from the comfort of a railway carriage.