Everything you need to know about San Fermín and local feasts in Spain
Your guide to the one of the most famous local feasts in Spain, as well as the other traditional, local festivals you don't want to miss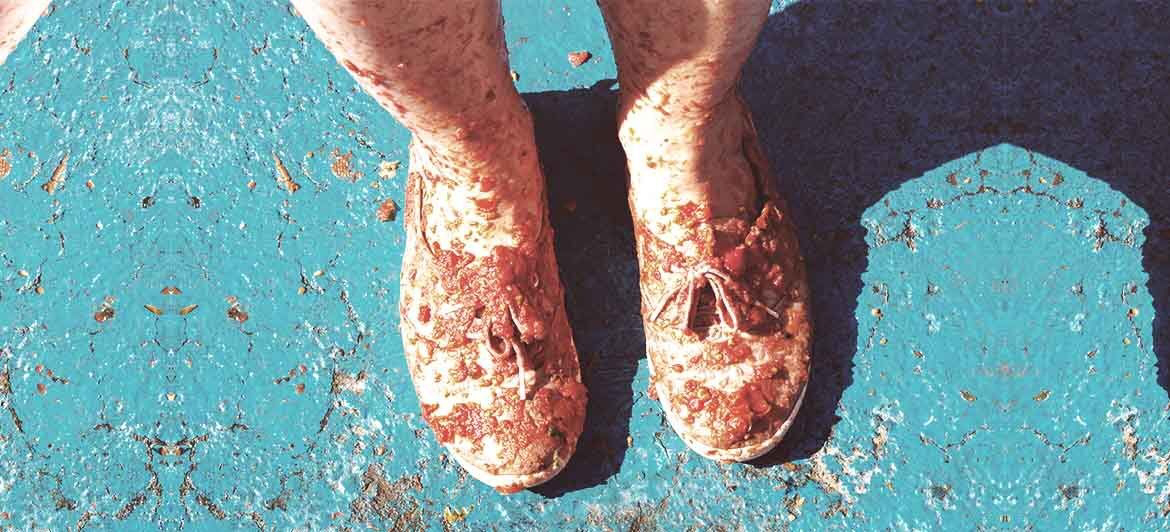 If you had to come up with words that you associate with Spain, the word 'fiesta' would probably be pretty high up on the list. And for good reason. Every year, between about April and October, every city, town and village, no matter how tiny, puts on its own fiestas. Lots of local feasts in Spain have Christian roots, but the history of many goes back even further than that, and there are all kinds of quirky, fascinating and downright strange things that go on at lots of Spanish festivals.
Would you like to experience one of the top Spanish festivals in 2019, or are you planning ahead for an adventure next year? Then you'll be keen to find out about the history of the best festivals in Spain, and a few key details that you'll need to know before planning your trip.
Let's kick things off with one of the most famous local feasts in Spain, San Fermín.
The Bull Run: San Fermín Festival, Pamplona
This is one of the most popular feasts in Spain, and it's about to kick off. It runs from the 6th to the 15th of July every year, but Pamplona accommodation fills up very far ahead of the big event, so if you want to see the famous bull run for yourself, this is a good time to think about booking ahead for 2020.
No one knows exactly how long the town of Pamplona, in Navarra, in the north of Spain, has been holding these festivities, but there are records of celebrations of the feast day of San Fermín dating back to the 12th century. San Fermín was a Catholic martyr and is the city's patron saint, and though it's commonly agreed he was beheaded in France in AD 303, in Pamplona they say he was dragged through the streets with bulls pursuing him, which is supposedly where the bull run festival came from.
Bull running is first mentioned in 17th and 18th-century chronicles but was made famous by Hemingway's description of it in The Sun Also Rises.
Today, the festival starts with fireworks at noon on the 6th. From the 7th to the 14th, the bulls that will take part in the bullfights that day are run through the streets until they reach the bullring. There are bullfights every afternoon, a religious procession on the 7th and a parade of giant puppets (the comparsa) and plenty of parties. Things wrap up on the 14th at midnight with everyone, dressed in the famous white and red, singing a song called 'Pobre de Mi'.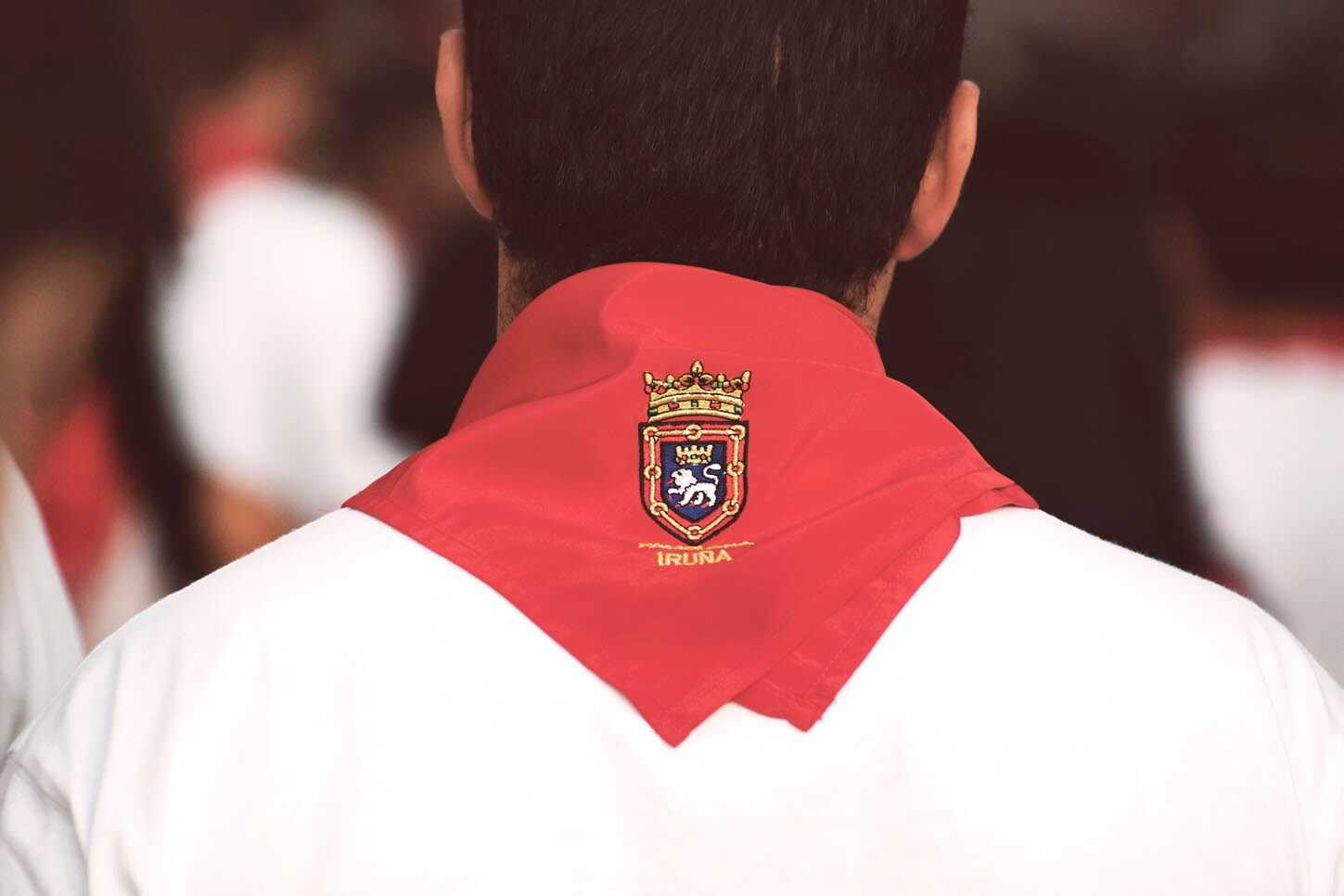 Taking part in the Pamplona bull run is not for the fainthearted, and it's not recommended. You can have just as good a time enjoying the fiesta of San Fermín without putting yourself in harm's way.
However, if you're desperate to do and it and fully conscious of the risks, make sure you read up on all the safety tips you can find before you go, and don't be foolhardy. After all, you need to live to see all of the other crazy Spanish festivals.
Read on for a brief guide to two other local feasts in Spain that are well-worth organising a holiday around.
Local feasts in Spain: La Tomatina Festival
This one needs very little introduction. There are few people who haven't seen the images of the tomato fight in Buñol, a little town in the province of Valencia.This festival hasn't been going on for quite as long as many in Spain. It's a relatively recent tradition, starting on the last Wednesday of August in 1945. This year, that Wednesday falls on August 28th.
On that fateful day, some young boys decided to take part in a traditional parade of giants, and proceedings got so lively that one of the fake heads fell off. The person who had been wearing the head started hitting everything he could see in his rage, including a market stall of vegetables.
Everyone got involved in the fight and started throwing tomatoes at each other. It started something that's still going to this day, despite attempts to cancel it in the 1950s.
In 2002, it was declared a Festivity of International Tourist Interest, and people come to this sleepy village from all over Spain and the world to get involved.
If getting covered in tomatoes (which you will) sounds like your idea of fun (and trust us, it is), then read this beginner's guide to surviving the Tomatina festival.
Less famous Spanish festivals: Cascamorras
You'd probably heard of San Fermín and La Tomatina before. This is one I reckon you probably won't have heard of. Even many Spaniards don't know about this tradition, meaning it's one of the best and most authentic Spanish festivals to go to, without the crowds of tourists.
This festival in the province of Granada starts in Baza on the afternoon of the 6th of September every year, with another event in Guadix on the 9th, and has been running for 525 years.It all started when a workman from Guadix, nicknamed Cascamorras, unearthed a statue of the virgin in Baza and tried to take it back to his hometown. He failed, but Guadix continued to pray to the saint they considered to be theirs. It was decreed that, on one day a year, if a person from Guadix could reach the statue unmarked, he could take it back.
Baza locals have been making sure that doesn't happen for over half a millennium by pelting the 'cascamorras' with oil. They make extra sure of it by coating themselves in black oil. If you're intrigued and want to know more, have a read of this article all about the Cascamorras. And watch to the end of this video of Cascamorras 2018 to see the death-defying jump.
Join the 15 to 25 thousand that take part, coat yourself in black oil and get ready to run!