Need a holiday from your holiday? Our guide to slow travel
Discover the trend for slow travel and perfect the art of relaxation. Join the slow travel movement and find out what all the fuss is about.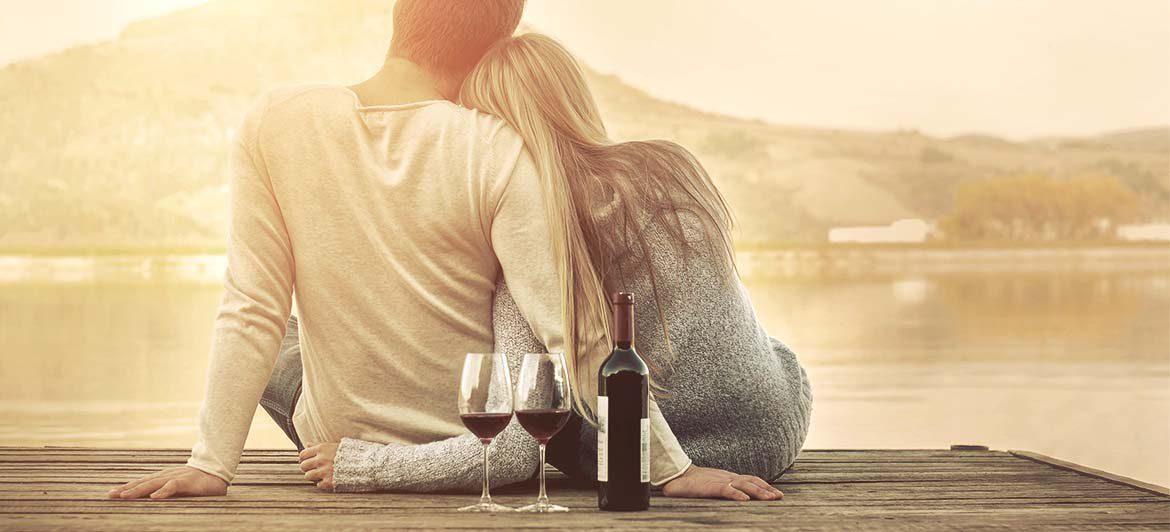 Have you ever got home from a trip abroad, and been far more exhausted than when you packed your suitcase and headed off on your adventure? You're not alone. We've all been guilty of coming back from a trip away overtired, overstimulated, under-rested and even with a nasty cold brewing.
It's far too easy to sleep too little, eat badly and push yourself too much when you're on holiday, so desperate are you to see and do absolutely everything.
You tell yourself that of course you can visit five different cities in the space of a week or 10 different countries in a month, and then you wonder why you don't come home feeling rested and rejuvenated, but wrung-out.
But recently, there's been a trend for people pushing back and learning the art of slow travel. The slow travel movement is growing, with people increasingly opting to spend a longer amount of time visiting fewer places, allowing themselves time to reflect, wander aimlessly, and really get under the skin of the places they're discovering.
Exact definitions of the concept of slow travel vary, but it's essentially an ethos that has grown up in recent decades as a response to mass tourism, which seems to be all about cheap thrills and selfies.
The concept of doing things slowly started with slow food, with a group of influential Italian gastronomes taking umbrage against a McDonald's opening in Rome back in the 1980s, and since then the mindset has flourished. The slow ethos has spread to all kinds of industries since then, from media to fashion, but has particularly taken off in the travel world.
Slow travel can apply to getaways of all shapes and sizes. It can be anything from a relaxed weekend break in the British countryside exploring the local footpaths and pubs to a three month slow trip around South-east Asia, as long as the goal is to take things slowly. It can take the form of a week-long walking trip in the Alps, a plane ride exchanged for an extended train journey just to soak up the views, or simply taking the longer but more scenic route from A to B.
It's all about revelling in the present, the here and now, and being open to new experiences and people, rather than rushing through your day, desperate to stick to an itinerary and get those must-see sights ticked off the list.
If slow tourism is a new concept for you, then it's one that will take a little getting used to, and one you'll probably need a helping hand with.It'll take a while to adjust your mindset, and there will always be room for the odd bit of fast travel now and again, but making slow travel your default is something you won't regret. Here are a few pieces of advice that will set you on the road to becoming a true member of the slow traveller movement.
For the ultimate slow travel experience, forget all about the itinerary
If you're one of those people that likes to create a 10-page word document with every hour of your holiday meticulously planned, then this might be a bit of a challenge, but it'll be so worth it.
If you've put the time and energy into researching and creating an itinerary, then you feel bound to it. You feel guilty if you don't stick to it. There's no time for a spontaneous glass of wine on that sunny terrace, or to have a look round that quirky museum that catches your eye.
By all means note down a few things you'd really like to see whilst you're there, but don't lock yourself into a schedule in advance if you can avoid it.
On slow travel tours, make sure you've got somewhere to relax and unwind
When you're in a fast travel frame of mind, it doesn't really matter where you lay your head at night. All you need is a comfortable bed to sleep in so that you're energised for your long days of sight-seeing.
If you're trying to perfect the art of slow travel, however, then your accommodation needs to be more of a priority. When slow travelling, you can do precisely what you feel like when you feel like it, so make sure you have pleasant surroundings in case you fancy long, lazy mornings or nights in with room service and a good film.
House or apartment rental can be an excellent option, especially if you're travelling long term and want to cook your own meals and really settle in, but a hotel with a touch of luxury and the right atmosphere could really set the mood for your relaxing holiday. We particularly recommend tranquil Adults-Only hotels for those embracing slow travel and tourism.
Make your slow travel experience a solo experience
Slow travel can be done with whoever you want to do it with, whether that's a group, your partner or your best friend, but sometimes the best way to really slow down is to go it alone.
Slow living is easier when you don't have to take anyone else's needs or wants into account. You can spend as long as you want to somewhere, and then move on. You can dawdle as much as you fancy.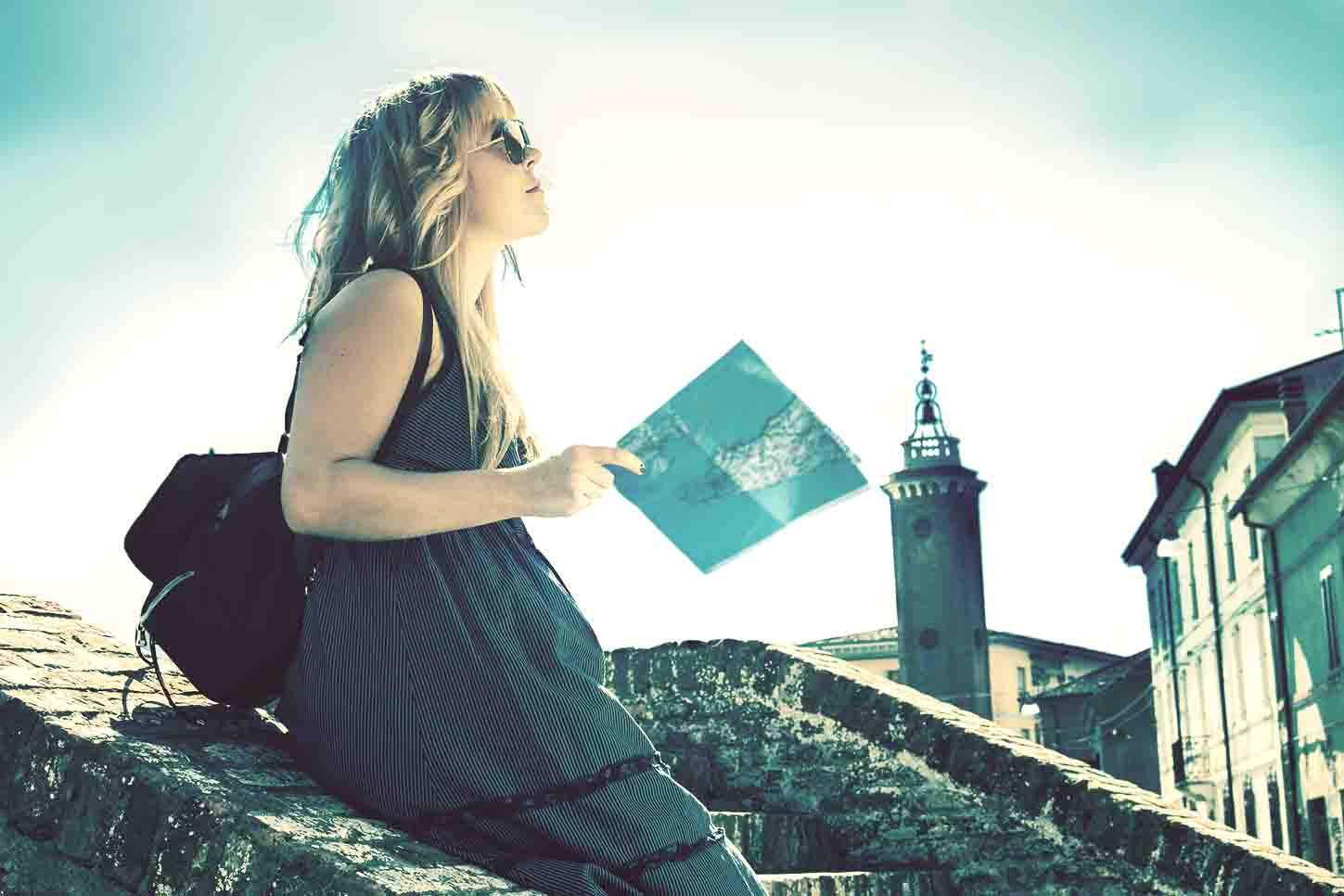 Go slow travel: forget about the Instagram shot
In our image-obsessed world, too many people's holidays have become entirely centred around getting the perfect shot that will turn all their followers green with envy. The ultimate slow traveller, on the other hand, will probably leave their phone at their hotel if they can get away with it.
Beautiful as the scene before you might be, you don't always have to take a picture of it. Try taking a mental picture instead. Pay close attention to the colours, the textures, the sounds and the smells and file them away in your memory bank. By all means, take a photo or two, but don't forget to really look.
Remind yourself that you should be travelling for your own benefit and genuinely enjoying yourself, not just trying to make other people think you're having the holiday to end all holidays.