WeBalance is an innovative wellness program created for our guests to help them find balance before, during and after their trip. To enable individuals to move forward at their own pace, we have designed a holistic plan in collaboration with experts, providing unique and personalised experiences that contribute to an active, healthy and balanced lifestyle. Always from a hands-on, enjoyable and realistic approach.

We support our guests on their journey to balance, helping them to feel better inside and out. A principle based on the teachings of Joseph H. Pilates, who assured that physical health is the first requisite of happiness.

The program is available in hotels and in the Barceló Hotel Group app.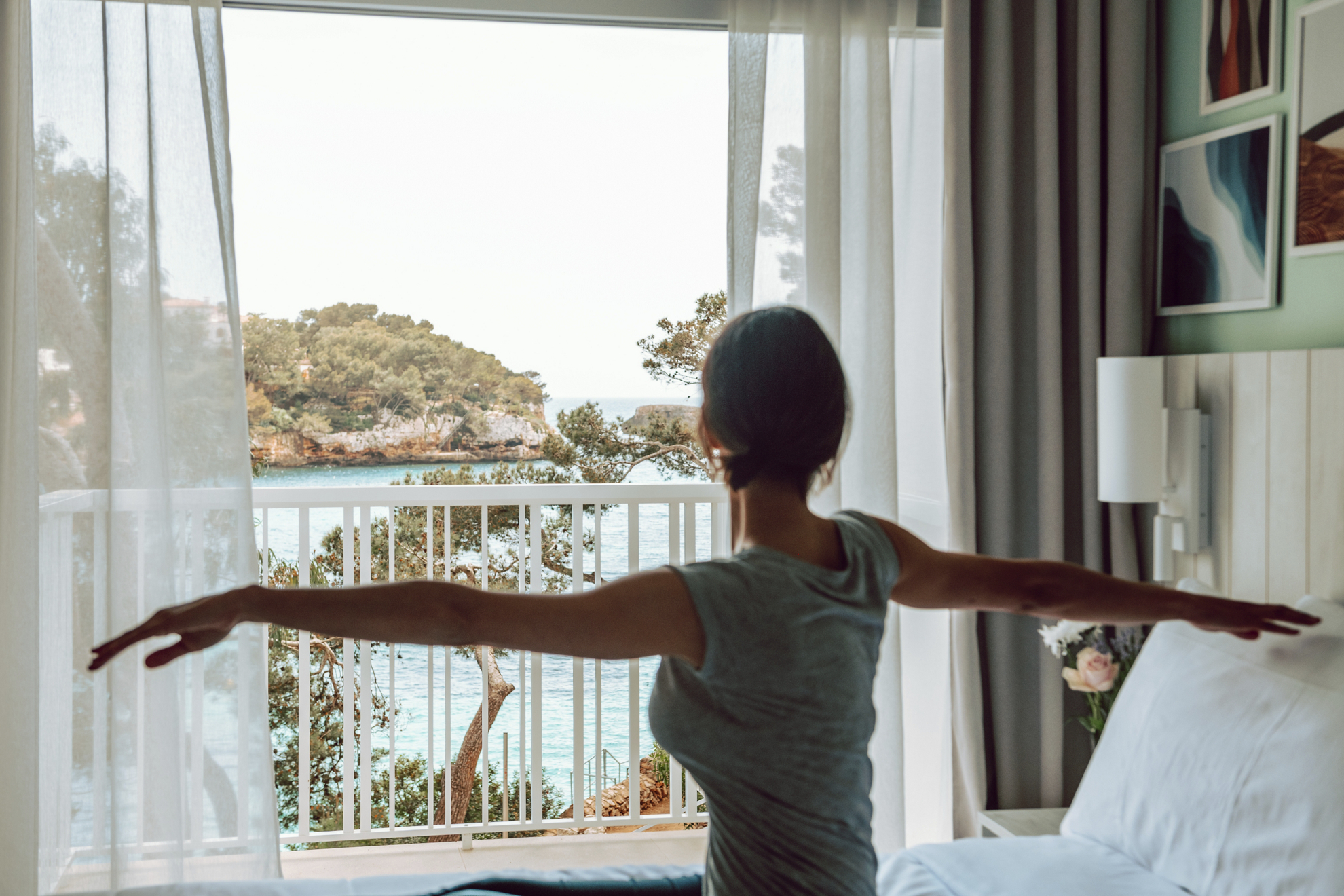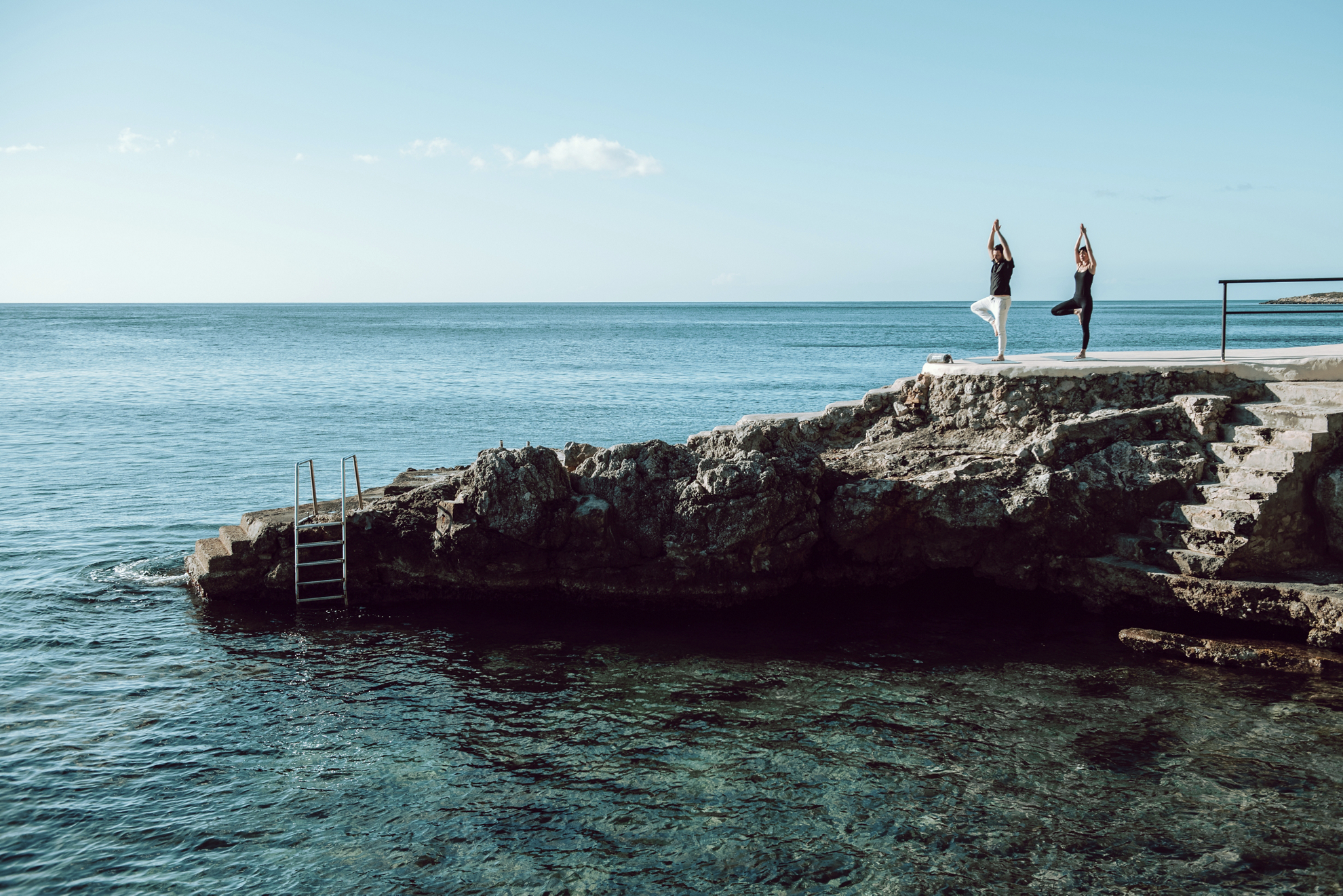 WEBALANCE: hotels to feel good
The travel programme is available before, during or after your stay in our hotels through a practical digital and interactive tool.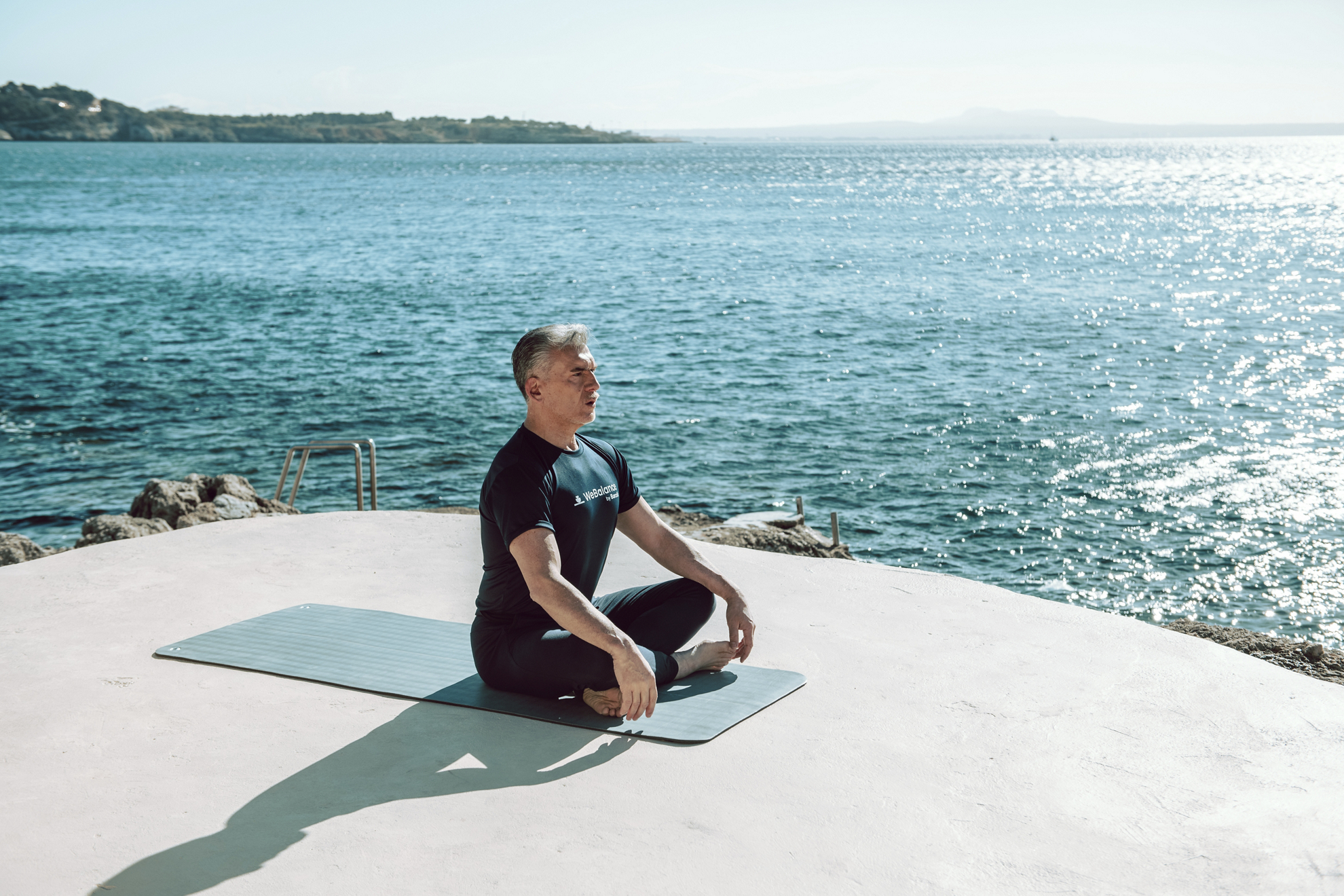 Isidoro de la Cruz, Holistic Coach of Barceló Hotel Group
Isidoro de la Cruz is a Personal Trainer, Pilates expert and Wellness consultant. A disciple of the renowned Pilates guru Gideon Avrahami and a graduate in classical dance, he specialises in General Physical Conditioning and rehabilitation and his practice covers disciplines such as Pilates Mat, callisthenics, yoga and fitness.

Resting and Breathing
Keeping a rested and balanced mind is essential for a good health. Through simple exercises we can learn to relax, breathe correctly and increase our self-esteem, contributing to a greater well-being.
Nutrition and Movement
Understanding, loving and listening to our body is one of the keys to happiness. Through self-care routines, a balanced diet and exercise, we will help our immune system and our metabolism to perform better and allow us to go for the day with positive energy.
Meditation and Positive Thinking
Modern lifestyle keeps us from experiencing sensations that are key to living fully, such as peace, contentment and inner balance.This is why the programme addresses thoughts and emotions as the cornerstones of our health and well-being.