Agadir's mosques:
a spiritual skyline
When you choose Agadir as a holiday destination, you probably won't have picked it because of its mosques and spiritual side, but after a few days soaking up the city's atmosphere, enjoying its traditional flavours and strolling around the historic centre, they become part of the everyday landscape. It's a landscape that consists of svelte architecture that stands tall above the rooftops, forever pointing to the heavens, and the evocative call to prayer – a sound that is far more noticeable at sundown and can give you goosebumps even if you aren't religious.
It isn't possible to visit the interior of most mosques because their doors are only open to the faithful, but it's well worth taking a look at the outside to admire their architectural details and symbolism. Mohammed V Mosque is the biggest in Agadir and one of the most impressive in Morocco. There's usually an intriguing atmosphere around mosques at prayer time so it's a good moment to visit the area and watch people coming and going, particularly on Fridays. If there's a café terrace nearby, take a seat, order a mint tea and soak up the typical atmosphere of a Moroccan city.
History of Agadir's mosques
The history of Agadir's mosques is linked to the city's evolution over time. Here's a little background information: key moments in Agadir's history are that it was originally inhabited by the Berber; the Phoenicians, Carthaginians, Vandals and Romans laid siege to the settlement and, finally, the Portuguese arrived in 1500 and founded today's city. But its travails didn't end there: after settling differences with various European countries that had a vested interest in its colonial status, it passed into Morocco's hands in 1956. Four years later, in 1960, a devastating earthquake destroyed the city. This explains why there are so few historic remains; most of the city was rebuilt from the 1960s onwards, and it lost the atmosphere of bygone times that is found in other parts of the country. Agadir's most important mosques date from post-1960 because of the earthquake: Mohammed V Mosque was built in 1960 and Loubnane Mosque in 1969. Read on to find out more below.
Free cancellation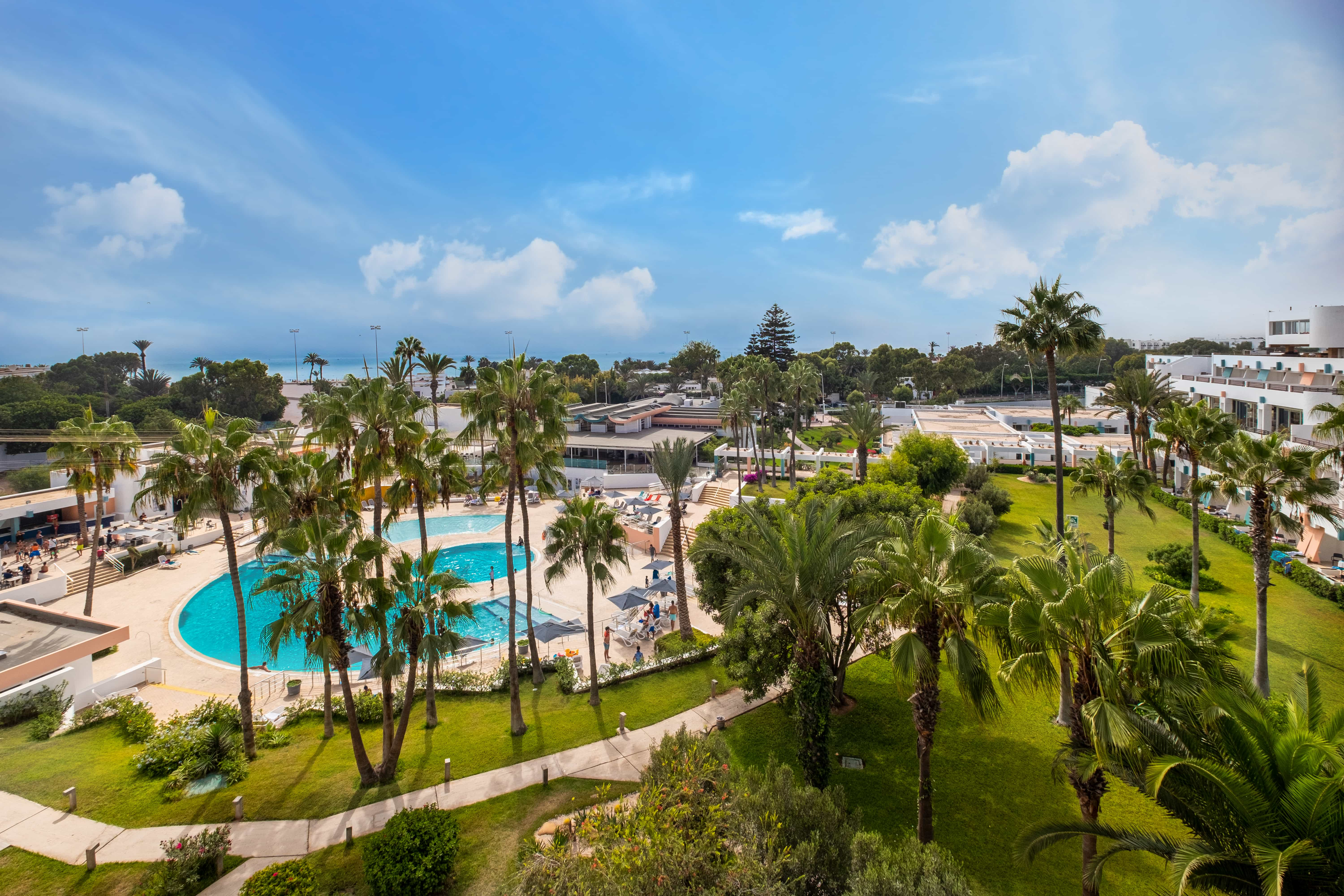 Mohammed V Mosque
Mohammed V Mosque is found in lively Nouveau or New Talborjt neighbourhood on Avenue Président Kennedy and is the largest in the city; its remarkably tall, window-covered minaret stands out above the city, which spreads out around it. As we mentioned earlier, it was built in 1960 after the earthquake. Like most Moroccan mosques, visitors aren't allowed inside, but on the outside you can admire the wealth of decoration on its façades, its beautiful horse-shoe-shaped doors, the immense double staircase that leads to one of the entrances and its turquoise grilles. Inside, the floor is covered in rugs and arches are supported by white columns that run on as far as the eye can see.
Lebanese or Loubnane Mosque
The Lebanese or Loubnane Mosque is Agadir's second grand mosque. It was built nine years after the earthquake in 1969 and was opened by Hassan II. It stands on Avenue des Fars, at the end of Avenue du Prince Moulay Abdallah, close to Place Al Amal. It's smaller than Mohammed V Mosque and has a less prominent minaret but is also highly charming. Take note of the roof made of green porcelain tiles, the details of its doors and windows and the lovely fountain next to it. The minaret is stunningly decorated with green geometric forms.
It's five minutes from La Corniche, Agadir's beach front promenade, so you're sure to have a free moment to come and admire it from the outside. Again, you can't go inside unless you're a Muslim but the atmosphere at prayer time is fascinating, especially on Fridays.
Where to eat in Agadir
Agadir is a popular tourist destination so it has plenty of restaurants where you can enjoy fantastic meals. Don't miss your chance to visit a top quality restaurant and treat yourself to wonderful fish and seafood – in Agadir the prices make it possible. You'll find great places in the La Corniche area, the central boulevards and in Nouveau Talborjt neighbourhood. Just choose the type of cuisine you fancy: Moroccan, French or international (Mexican, Lebanese, Asian, etc.).
Restaurants that are definitely worth visiting – and that serve traditional food – include: Bab Agadir (Av. Hassan II), which is small but charming and serves delicious tagines, and Le Jardin d'Eau (Boulevard du 20 Août), which has wonderful, French-inspired dishes.
And if you'd like something even more special, the following three restaurants never disappoint. Le Tapis Rouge by Little Norway (opposite the Casico Mirage) serves impeccably presented Moroccan and French dishes and has a varied menu, great service and an exclusive atmosphere. Pure Passion Restaurant is at the marina and its seafood and fish are sure to ignite your passion. And, finally, Playa is opposite Agadir Beach; here they serve a bit of everything, from fish and seafood to paella and pasta.
Where to stay in Agadir
Agadir is ever-popular with tourists and has a wide range of hotel options that are great value for money, such as the fantastic Allegro Agadir – it's right by the beach and has European standards. This four-star hotel is just 10 minutes from the city centre and lets you enjoy a holiday by the sea in an area with a lovely tourist vibe, and with beach clubs, ice cream parlours and restaurants just moments away.
The hotel has 321 fully refurbished rooms that are ideal for travellers of every kind. It also has colourful communal areas with a garden, a large pool with snack bar, a second bar and a buffet-style restaurant to enjoy. If you like surfing, you'll be happy to know that Taghazout and Tamraght beaches are a just a few minutes away by car. And if you're travelling with children, the Mini Club has its own pool and garden for little ones.
Free cancellation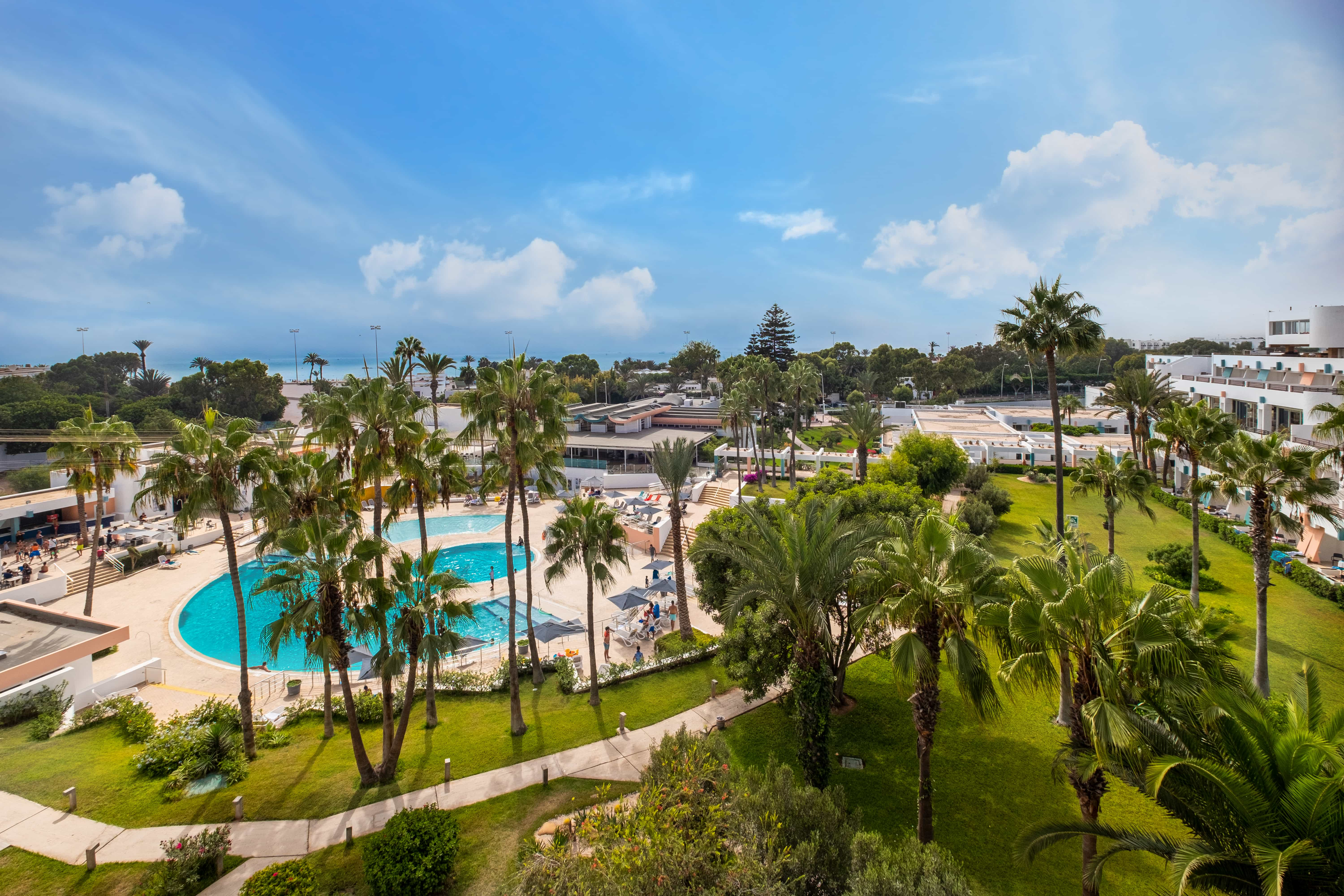 Frequently Asked Questions
Where is Mohammed V Mosque?
Mohammed V Mosque in Agadir is on the corner between Avenue Président Kennedy and Rue 29 Fevrier in lively Nouveau Talborjt neighbourhood. The whole area had to be rebuilt after the city was flattened by a terrible earthquake in 1960.
Can you do a guided tour of the mosque?
Like other mosques in Morocco, Mohammed V Mosque doesn't allow guided tours or independent visits. You can't enter the mosque unless you are a Muslim and are going there to pray.
Can you park near the mosque?
Mohammed V Mosque is in Nouveau Talborjt neighbourhood; the streets around Avenue Président Kennedy and Avenue 29 Fevrier are wide and lined with shops that often have car parks. You can normally find a place to park while you visit the mosque.
Related
plans