Olhao Gardens:
a beautiful place for a stroll in Agadir
Green spaces such as Olhao Gardens provide visitors to Agadir with a place of peace and relaxation where you can unwind from the hustle and bustle of the city. Although the city is mainly associated with its beaches, you should also set aside some time to get to know the local culture, its traditional gastronomy and make some excursions to the country's desert interior.
If you spend your holidays in Agadir, you will no doubt fancy strolling through some cool, pleasant places such as its parks. One of the largest is Ibn Zidoun, which occupies an entire block and has paths for walking and cycling, various fountains, and trees under which you can enjoy an impromptu picnic at any time. Another interesting place is Sud Parc, a green space where you can relax for a while or take the children to run around without having to worry about cars. Located next to the Royal Residence of Agadir, walking along its paths listening to the chirping birds is a true delight. However, as beautiful as these gardens are, our favourite is Olhao Gardens, also known as Portugal Gardens. Read on to find out why we like it so much.
History and origin of the park
Olhao Gardens, which is located in the New Talborj neighbourhood, is named after the Portuguese town of the same name, with which a cooperation and twinning agreement was signed. In 1505 the Portuguese had spread along much of the Moroccan coast and founded a fortress at the foot of Agadir hill called Santa Cruz do Cabo de Gué. The garden thus recalls the links between the two nations. It was inaugurated in 1992, on 2 March, a date that coincides with the celebration of Throne Day.
Olhao Gardens are currently undergoing a process of renovation, in which around 13 million dirhams have been invested and which is scheduled to be completed in 2024. The planned works include improving the signposting for pedestrian paths, installing new furniture, renovating the amphitheatre steps, creating an artificial lake with a decorative walkway and remodelling the entrances. The aim is to give the whole space a sense of identity in terms of architecture and landscaping, as well as restoring the lost splendour of its heritage.
Free cancellation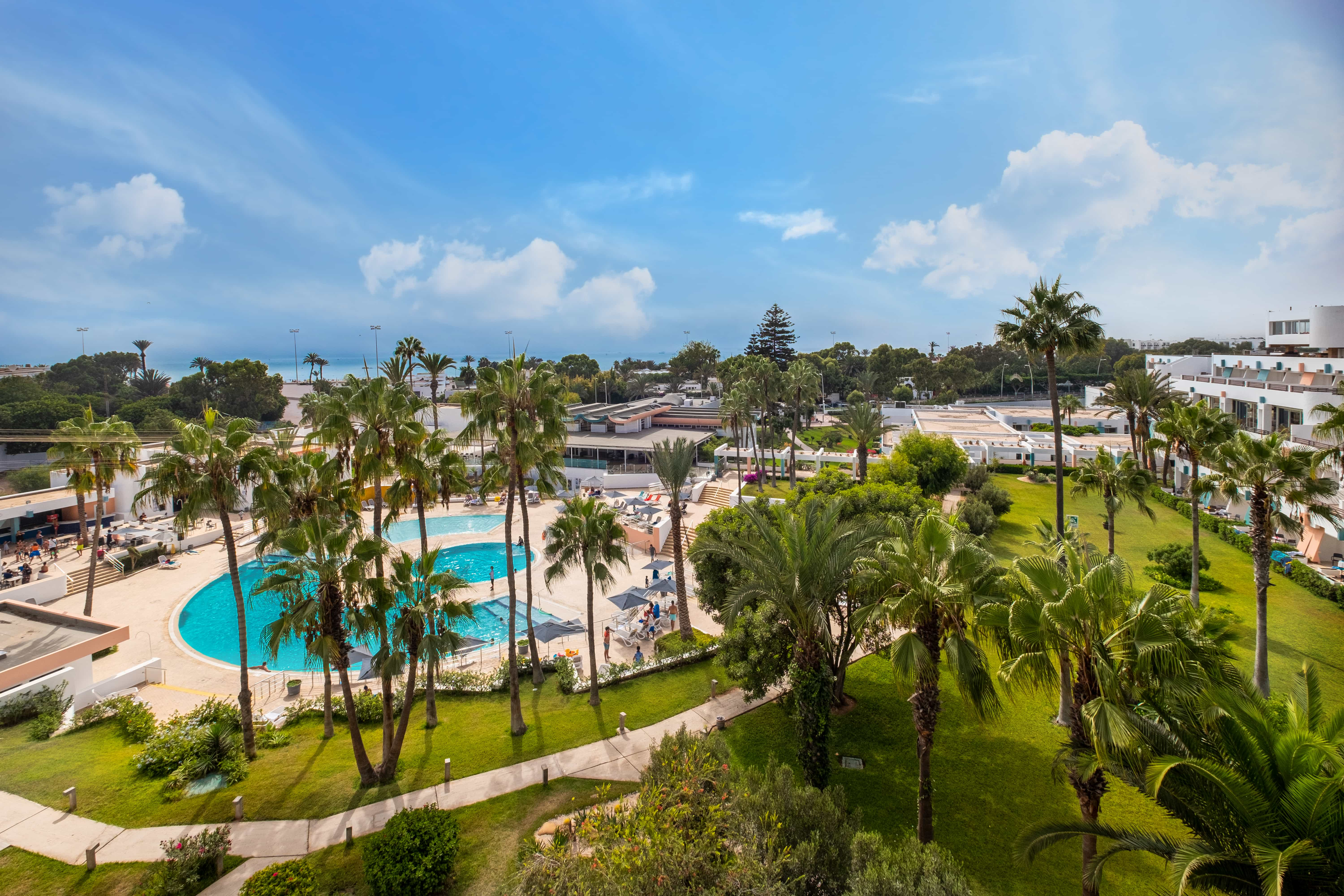 Amazigh-inspired architecture
From the very gate of Olhao Gardens you will notice that it is different from other parks, since its entrance boasts beautiful architectural features reminiscent of Arab culture. All you have to do is follows its footpaths surrounded by lush vegetation to discover Amazigh- or Berber-style constructions, such as the pavilions on the corner of Avenue des Far, where you can see an interesting exhibition recounting the earthquake of 1960. You can even see images of what the city looked like before and after the earthquake.
If you're travelling with the family, you'll find some children's play areas where the kids will have a great time while the grown-ups enjoy the exhibitions.
Olhao and Agadir: twinned cities
The twinning of the Portuguese city of Olhao and Agadir is a permanent mutual partnership. A square in Olhao is named after Agadir, and a plaque can be found explaining how they have enjoyed a special relationship since 1987. In Agadir, tribute is paid in the form of Olhao Gardens, the subject of this article.
Memory Agadir Museum
The Memory Museum houses numerous photographs, documents and newspaper clippings, among others, of various historical monuments in Agadir. The city's beauty before the earthquake that devastated it is clear from the photographs, as is the damage caused by the tremor. You can also see images of the Kasbah and other important places in the city. The museum is small but interesting, although the signs are in French and Moroccan.
Where to eat close to the Gardens
In the surroundings of Olhao Gardens there are several restaurants where you can satisfy your appetite. One of these is Buon Gusto (Place Cinema Rialto), an Italian restaurant that serves some of the best pizzas in Agadir and delicious pasta dishes. If you prefer traditional Moroccan food, you should try K-Moon (58, Rue des Orangers), where you can choose between a great selection of local fare as well as barbecue dishes. You'll find that their prices are very affordable, since it is far from the beach… Another option is L'Ardoise Gourmande (Boulevard Hassan, 2), which offers you the chance to sample French flavours and dishes as delicious as duck confit or snails. Their French wine pairings and the service also deserve a special mention. All we can say is that whoever visits, always comes back.
Where to sleep in Agadir
One of the best places to stay in Agadir is the Allegro Agadir, a completely renovated four-star hotel that offers impeccable facilities and funky interiors to liven up any stay. The hotel has 321 very spacious rooms, some with beautiful sea views, which are suitable for both couples and families. In addition to beautiful rooms, it boasts communal areas including a large swimming pool, gardens, two bars and a restaurant. Naturally, there is no shortage of entertainment activities and a Mini Club where the little ones have their own exclusive garden and pool.
Its location next to the beach and its proximity to the historical centre, just ten minutes away, make it an excellent option for an exceptional holiday in Agadir.
Free cancellation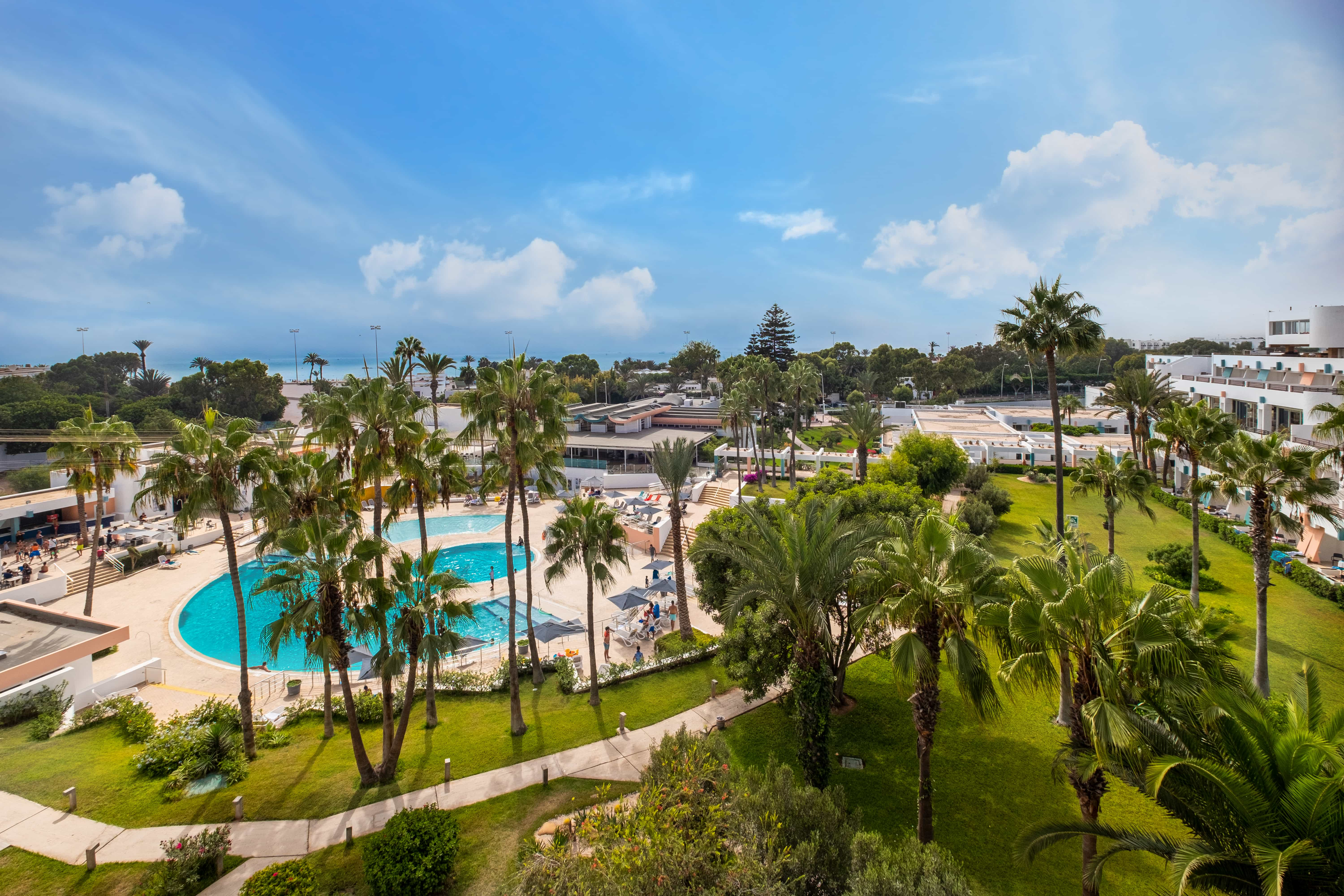 Frequently Asked Questions
Where are the Gardens?
Olhao or Portugal Gardens are on Avenue Président Kennedy (New Talborj neighbourhood), close to the centre of Agadir. Their location is perfect to unwind from the hustle and bustle under one of the trees or to enjoy the Berber-style constructions in their interior.
What can you see in the Gardens?
In Olhao Gardens you can enjoy a pleasant stroll along the footpaths taking in the plant life and numerous palm trees, visit the pavilions constructed in Berber style and the Memory Museum, which recalls Agadir before and after the earthquake.
When did the Gardens open?
Olhao Gardens opened in 1992, on 2 March, which coincides with the annual Throne Day celebrations. The Gardens are named after Olhao, the Portuguese city with which it signed a cooperation and twinning agreement.
Related
plans