Excursions from Agadir:
six unmissable trips
It's a great idea to make the most of your trip to Morocco and discover several cities and tourist attractions. That's why we recommend you do a few excursions from Agadir that will give you the chance to discover other sides to this Maghrebian country. If you've chosen Agadir as your holiday destination, you're almost certain to love the sea and coast, so you'll be interested to hear about nearby towns that also have an authentic atmosphere, great beaches and perfect conditions for surfing and windsurfing. Make a note of Taghazout, Amesnaz, Tamri and Imsouane. Essaouira is a bit further away but makes a wonderful excursion from Agadir because you can enjoy cultural tours of its medina, a UNESCO World Heritage Site, and explore its beautiful natural environment, as well as go surfing.
If you still haven't visited Marrakech, why not combine it with Agadir so that you spend a night in the city and don't have to make a 500 km round-trip in one day? Marrakesh represents Moroccan tradition and includes every distinctive cultural feature of the country: mosques, palaces, several souks and palmeraies or palm groves. It's wonderful to spend the night there and experience first-hand how the city transforms at sundown and Jemaa El Fna Square comes to life with snake-charmers, water-carriers, henna tattooists, orange juice sellers and street food stands that fill the air with smoke from their embers.
And if you're drawn to inhospitable landscapes, make sure you book a trip to the desert from Agadir for an unforgettable experience.
Marrakesh, guardian of tradition
If you don't know Marrakesh, this city is a great candidate for an excursion from Agadir, even though it's 250 km away. Exploring Marrakesh means entering a world of sensations as you discover its enchanting medina, the hubbub of its souks and its small, well-nourished palm tree oases. Attractions that you shouldn't miss in Marrakesh include Jemaa El-Fna Square, the heart of city life; Kutubiyya Mosque and its 77 m high minaret; Bahia Palace; Menara Gardens (its lake surrounded by olive trees is a magical spot at sunset); and the Majorelle Gardens.
Free cancellation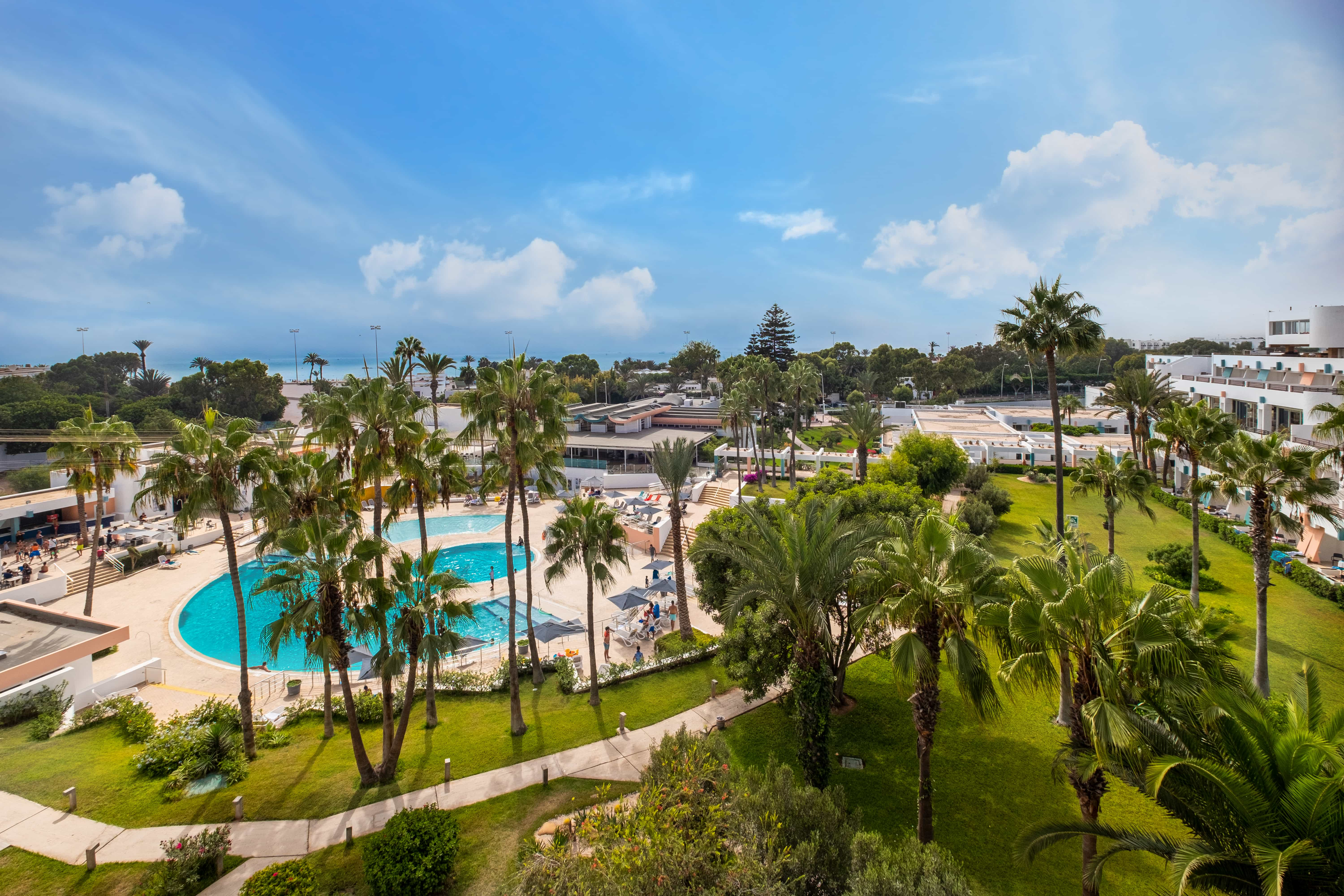 As well as visiting the historic centre, make sure you also explore the new boulevards with their mansions and exclusive international brands – it's fascinating to see both sides of the same coin.
Taghazout, a surfing mecca
This town is around 20 km from Agadir and enjoys an eternal summer. Any time of year is a great moment to discover the holiday-making side of this old fishing village, today one of Morocco's surfing meccas. It looks like the backdrop to a film and your gaze will be torn between the deep blue of the Atlantic Ocean and the High Atlas Mountains. Water sports fans discovered this destination in the 1970s and it still has a great reputation. The town's charms are irresistible and you'll love getting lost in its narrow streets, trying delicious Moroccan dishes with a sea view, watching the boats on the sand and admiring the surrounding mountains.
Amesnaz, the peaceful beach
You don't need to go far from Agadir – about 30 km – to discover the small town of Amesnaz. It isn't as busy as Taghazout and that's part of its charm. Its beautiful beaches are protected by Cape Ghir and are popular with sports fans – the area is often visited by windsurfing, kitesurfing and surfing enthusiasts. An attractive feature of this beach are the stones and cacti found on the sand, and the fishing boats that are waiting to set out to sea.
Tamri, surfing and banana trees
Another excursion from Agadir you might enjoy is a trip to Tamri Beach, which is about 50 km away. Tamri is on the north of Cape Ghir and offers visitors a rural experience that is more laid back than the previous destinations. Its bays and beaches aren't next to the town, which is set inland among banana plantations, and the dunes, caves and surprisingly-shaped cliffs can be enjoyed in virtual solitude. Surfers have discovered the potential of the waves here but mainly come during the summer months. Essential activities in Tamri include watching the fishermen and fishing boats as they return with freshly caught fish, visiting an argan oil cooperative and enjoying the local food.
Imsouane, ideal for diving and surfing
Imsouane is around 70 km from Agadir and is another beautiful spot on the Atlantic coast where you can enjoy being by the sea, doing water sports and eating wonderful food. Fishing has always been the main economic activity of this seafaring town but today surfing tourism and beach holidays have become a good source of income. Sports fans who rely on the wind often come in winter when the conditions are best. It's also a great spot for sport fishing and diving. If you're not a sports fan, simply walking along its long sandy beaches and enjoying the atmosphere make Imsouane a great place to choose for a day trip from Agadir.
Essaouira, souks and surfing
Essaouira is a little further from Agadir, about 175 km, and is one of the destinations in Morocco that everyone should visit once in their lifetimes. This city of 80,000 inhabitants retains the charm of a village but has the advantages of its actual size. If you're visiting on a day trip from Agadir, focus on its main attractions: first, explore its medina, a UNESCO World Heritage Site, and its fortified gates, small squares, maze-like narrow streets and artisan workshops. Visit the souk, which is far calmer than those found in other Moroccan cities; here you'll find hand-crafted goods (fabric, pottery, ironwork) and products such as argan oil.
And don't forget the Royal Castle, the well-preserved city walls, and Essaouira port with its picturesque view of dozens of blue boats in rows.
We recommend eating in Moulay Hassan Square, the heart of local life and a great spot for getting a sense of the city. And, finally, make sure you save some time for relaxing on the beach or surfing.
Where to stay in Agadir
Four-star Allegro Agadir hotel is next to a 12 km-long beach and is found in the heart of Agadir; it's ideal for enjoying this Moroccan city and going on day trips to the surrounding area. The hotel has been fully refurbished and has 321 large, comfortable rooms with modern decoration. This beach resort is perfect if you're travelling as a couple, with friends or as a family because its facilities have something for everyone.
The large pool, gardens, restaurants, snack bar, nightclub and entertainment programme perfectly complement any trips and excursions you might organise. If you're travelling with children, you'll be interested learn that there's a Mini Club with an exclusive pool and garden for little ones.
Free cancellation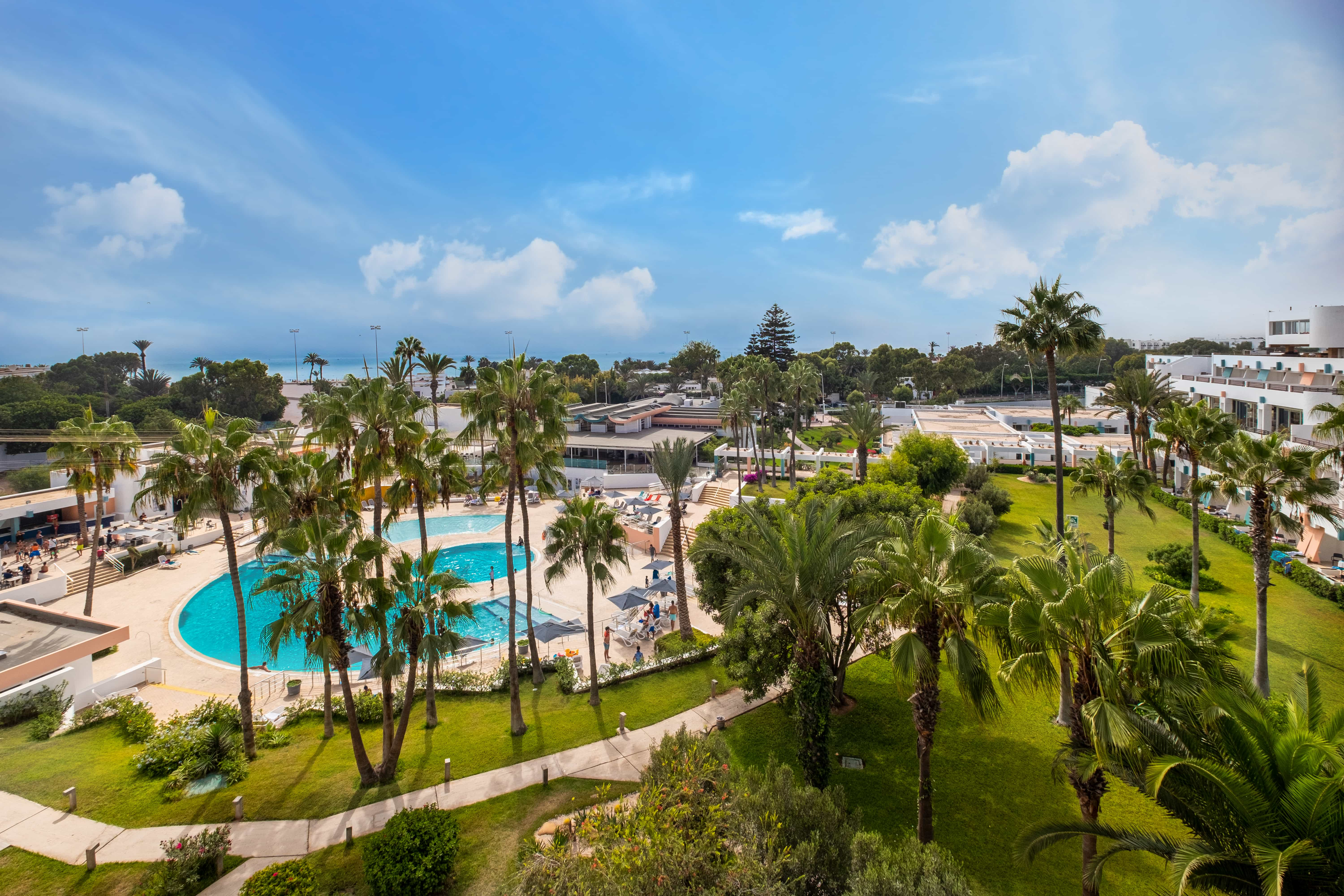 Frequently Asked Questions
What is there to visit near Agadir?
Agadir's surroundings are home to lovely coastal villages where life carries on as normal, undisturbed by the numerous travellers who come to visit. Nearby coastal towns that are worth visiting include Taghazout, Amesnaz, Tamri and Imsouane.
What's the best way to explore Agadir's surroundings?
The best way to explore Agadir's surroundings is by car or on a guided tour that includes several stops. If you'd like to visit nearby places you could even go by bus, although they aren't very frequent, or by taxi after agreeing a price in advance.
Which are the essential places to visit near Agadir?
Places near Agadir include towns such as Taghazout, where surfing fans will find long beaches and waves that are particularly good for this sport. Imsouane, Amesnaz and Tamri are also great for surfing.
Related
plans