Morocco with kids:
exciting things to do as a family
Morocco, whose Arab culture is already familiar to us in terms of its architecture, culture and gastronomy, is a perfect country to visit with the family. In addition to being safe, adventure and fun are more than guaranteed. The incredible contrasts between nature and ancient architecture will leave the whole family fascinated. The hospitality of its people and their friendliness will ensure your trip is a wonderful experience.
Excursions in the desert, beautiful beaches and cities bursting with life, as well as delicious gastronomy packed with vegetables and different flavours, await. A visit to Morocco is an excellent opportunity for kids to discover a new culture, where the customs, religion and the way the people dress will attract their attention, allowing them to learn while clearing their minds of prejudice. Morocco will become one of your favourite destinations, where every day will be an exciting experience.
Excursions in Morocco with kids: beaches, camel rides and more
It goes without saying that to plan a family trip to Morocco you must think about things to do tailored for kids. Taking into account their pace and planning different activities, according to their age, is key for the trip to work.
The amazing landscapes, the country's diversity and the distinctiveness of its cities will be fascinating in themselves. However, planning some itineraries in a more detailed way wouldn't go amiss.
Free cancellation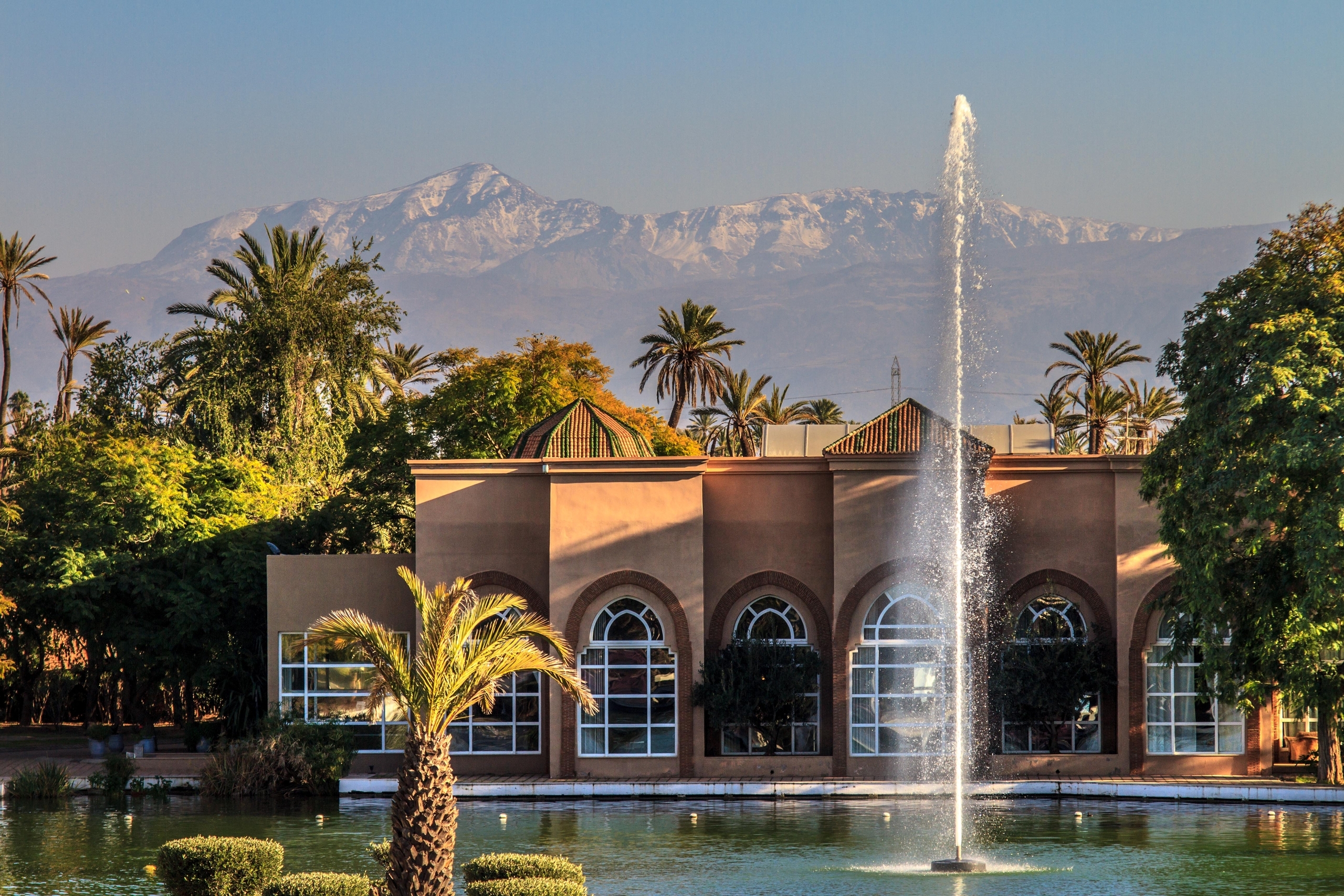 Route of the Kasbahs
One of the most recommended excursions, which you can do in a few days, is the Route of the 1,000 Kasbahs, which takes in lush oases, unique rock formations and traditional architecture, before finishing up in the desert. You can hire a 4×4, something that kids will love, or book an organised tour with an agency. The latter could be an excellent option if various families get together so that the children are in good company. The route begins in Marrakesh, passing the spectacular Ait Benhaddou kasbah, the unusual rock formations known as the Monkey Fingers at the Dadès gorge, and the magnificent canyon of the Todra gorge, before coming to the start of the Sahara desert. A fantastic tour, blending history and nature, that will leave the youngest members of the family speechless.
Merzouga desert
Next up in terms of amazing excursions for little ones in Morocco is discovering the desert, the most fascinating moment of your trip. The Merzouga desert and its endless red sand dunes will be a dream come true. What's more, going to see the sunset by camel is one of the activities that they will like the most. Children will be able to enjoy themselves like never before while learning how to respect these noble animals. Sharing views of the sunset while travelling through the dunes will be a magical moment. The desert camps are well prepared with toilets, electricity and hot water. After dinner, the party around the campfire, to the sound of drums, will leave the little ones wiped out. You can also visit a nomad settlement, have tea with them and learn about their rituals. Discovering their traditional way of life and how they tackle the harsh desert conditions will be highly interesting for all.
Ouzoud waterfalls
Another excellent day trip route, from Marrakesh, is to the Ouzoud waterfalls, the largest in Northern Africa. Over time, the falls have become one of the most beautiful excursions that you can do in Morocco. The walk to the waterfalls is not particularly long, making it perfect to do together with children. Once there, you will all be amazed by the huge waterfalls that reach a height of over 100 metres. As well as constituting a unique landscape, monkeys often gather around the falls every day, making it even more special.
Agadir
Going to the beach is always one of the most fun things to do with kids, and in Morocco the beauty of the coastline is unparalleled. You can spend a great few days in Agadir, which has some of the longest beaches in the country, with kilometres and kilometres of sand. One particularly good place to stay is the Allegro Agadir Barceló, an ideal resort for families. In addition to its proximity to the beach and its enormous gardens, the hotel has a swimming pool and kids club, plus an extensive programme of activities for all ages.
Marrakesh and other cities
Morocco's main cities, especially the imperial cities of Marrakesh and Fez, with their bustling souks and incredible medinas, are not to be overlooked. Although it is true that they are busy places with a high number of people and a somewhat frenetic pace, if children are well supervised, there is no reason why you cannot enjoy the most authentic Moroccan experience as a family. It will also be a fantastic opportunity for the little ones to come into direct contact with Moroccan culture, discovering the country's most typical items and choosing their favourite souvenirs. Don't miss out on the blue dream that is Chefchaouen, where children will believe they have stepped into a fairy tale.
Experiences with children in Morocco
There is a wide range of activities and experiences to do in Morocco with kids to suit all tastes, including visiting an Argan cooperative, where women produce oils and creams; planning a hot air balloon ride to see the landscape from the sky; and enjoying the company of monkeys in the Gouraud cedar forest. All you will have to do is tailor your options according to the age of your children and what you prefer to do. It will be an adventure you never forget.
Tips and useful information
There is little doubt about the fact that Morocco is a very safe country to travel to with kids. Due to their culture, people love children and will no doubt show their affection towards them, helping to put your mind at ease. Nevertheless, as always, when travelling with children you should take certain measures into account.
The first tip is to take out travel insurance. It is possible for anyone to fall ill and medical fees outside of Spain can be quite high. By taking out insurance, you can have peace of mind in case anything unexpected should occur.
Precautions such as not drinking tap water or not having ice in your drinks never go amiss. Your organism will not be accustomed to the water and it could therefore make you feel unwell. Be especially careful with children and drink bottled water only.
In terms of food, Moroccan cuisine is delicious. Everywhere you go, you will get a quality home-cooked meal, with couscous, chicken or lamb tagine, Moroccan meat pie and vegetables, all with an exquisitely-combined range of spices. On the coast, fresh fish is the order of the day. It is also a great opportunity for the little ones to try some new flavours. However, if you need to buy anything particular, such as baby food or milk, you will find everything in the supermarkets.
It is also advisable to take a first-aid kit. Despite the fact that there are numerous pharmacies in every city, it is never a bad idea to take essential medical supplies, such as paracetamol, antihistamines, antibacterial soap, insect repellent, sunscreen and plasters. You never know what might happen, so it is best to be prepared. To visit Morocco you do not need any vaccinations.
In terms of the necessary documents for travelling to the country, children are required to have the same as adults. In this case, Spanish citizens only need to be in possession of a valid passport. So, got everything ready for your next trip?
Free cancellation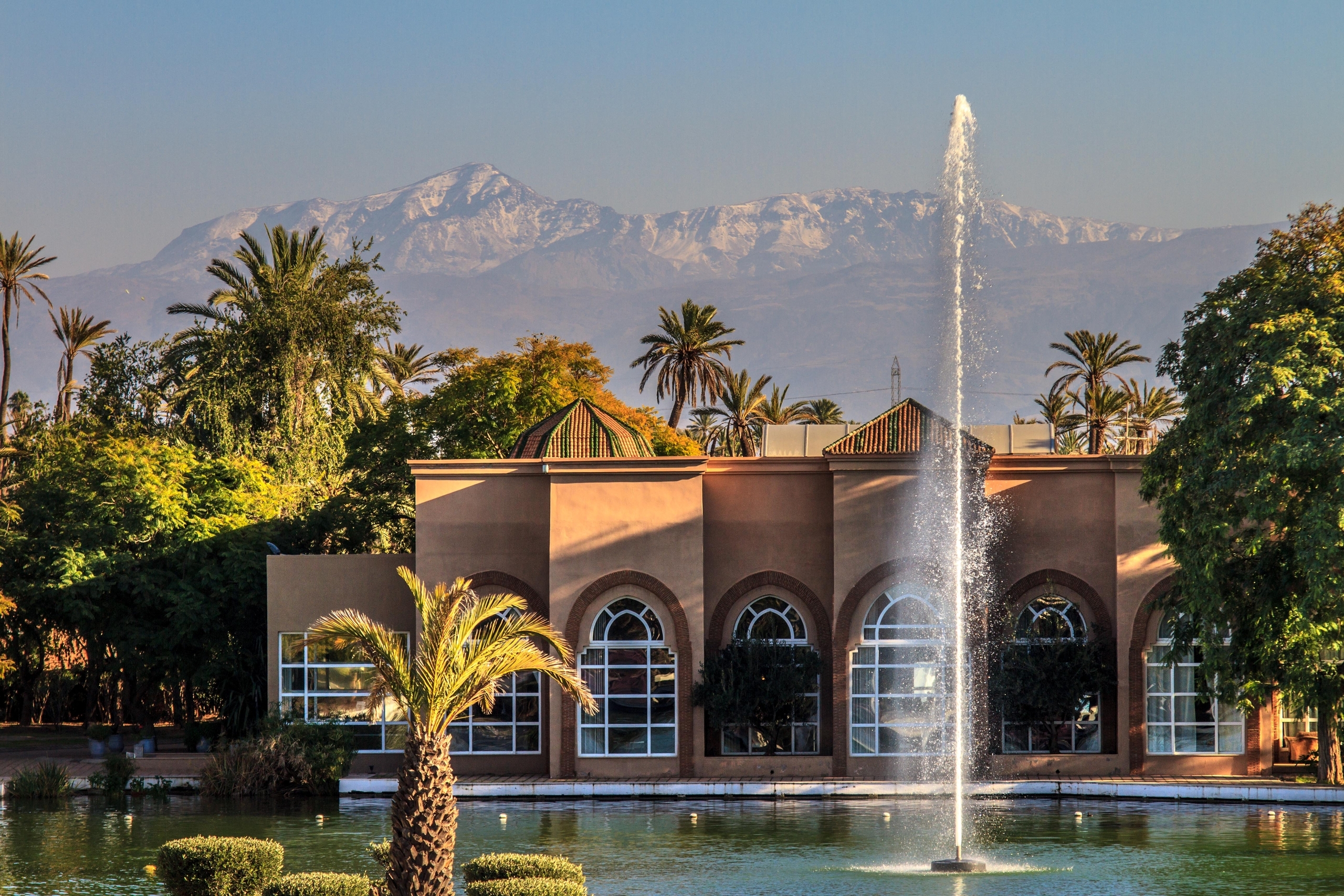 Related
plans