Chefchaouen,
Morocco's blue city
Chefchaouen certainly has a name that's difficult to pronounce, but its appearance is nevertheless very easy to recognise. There's a reason it's called "the blue city". It has this name thanks to the walls of its houses, as well as the staircases and interior courtyards, which are painted indigo and white. Strolling through its maze-like streets, located on one of the slopes of the Rif mountain range, is an invitation to dream in the colours of the sky and the sea.
However, Chefchaouen's charm and appeal go beyond its captivating skyline, for it has a rich cultural heritage. The starting point on a visit to this city of 42,000 inhabitants has to be the Medina, where travellers can mingle with the locals and enjoy the lively hustle and bustle while smelling the aromas of spices or freshly prepared local culinary products.
In Morocco, Chefchaouen is also considered a prime destination for nature lovers, because there are plenty of trails that beckon you to walk in the surrounding mountains. A discovery that will live on in the traveller's heart for its beauty and charm.
History and interesting facts about Chefchaouen
Chefchaouen, or Chaouen as it was originally called until Morocco gained independence in 1956, was founded in the 15th century, in 1471 to be precise, by the Berbers. They chose an impressive territory surrounded by the Rif Mountains, where the Moors and Jews expelled from Spain by the Catholic Monarchs took refuge. This is possibly the reason why the old part of the city resembles an Andalusian village. It's worth noting that it was considered a holy city and until the 1920s was a forbidden destination for foreigners who weren't Muslim. Nowadays, however, it's one of Morocco's major tourist hubs.
Free cancellation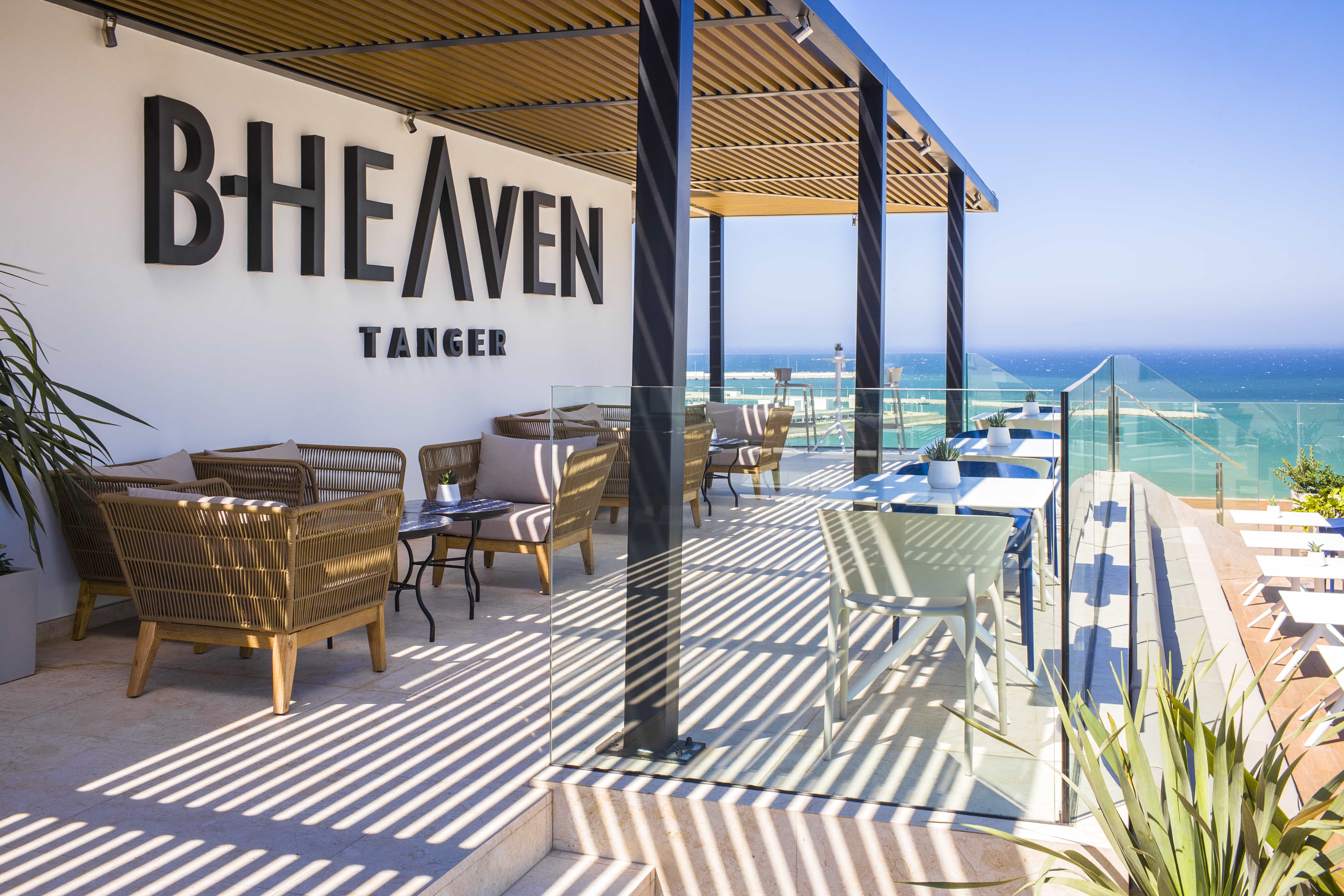 Why are the houses in Chaouen (Morocco) painted blue? There are two theories. The first is that the colour blue scares away mosquitoes. The other is that Jews used this colour to distinguish themselves from the green that represents Muslim culture and that was used to paint many doors and windows in other Moroccan towns. Whether these reasons are true or not, the fact remains that Chefchaouen is one of the most beautiful villages in north-western Morocco.
As a curious fact, it's worth mentioning that most of the inhabitants of Chefchaouen can speak Spanish, like those in other cities that once belonged to Spain.
What to see and do in Chefchaouen
You must enjoy everything there is to see and do in Chefchaouen, which is a lot. From Kasbah, or great fortress with imposing red walls, to the Grand Mosque, via the medina and the central square Uta al-Hamman:
The Kasbah
One of the first things to see in Chaouen is the Kasbah, which is located in the centre of the old town and has lush gardens that provide a respite from the hustle and bustle of the busy trading activity in the surrounding streets. It also has a museum that's well worth a visit, with an impressive collection of ancient weapons, historic photographs of the city, and valuable textiles.
Medina of Chefchaouen
The charming medina of this small town is criss-crossed by narrow, winding streets that invite the traveller to lose themselves among its small, colourful shops. It's located on the mountainside and offers the opportunity to meet and get to know the men and women who work and live here. Wood, wool, and tannery craftsmen are dotted around the square and are sure to offer you their valuable goods.
Uta al-Hamman Square
Presided over by a beautiful fountain, this charming and lively square is in the heart of the Chefchaouen medina. It's always full of people and is the site of the Grand Mosque and the Kasbah, a reddish-walled fortress that has recently been restored. There are many terraces and charming cafés and restaurants nearby.
Grand Mosque
The Grand Mosque dates from the 15th century and features an octagonal tower or minaret, a feature that is rarely seen on top of mosques in Morocco.
Souk
From the Uta al-Hamman square, you can enter the souk of Chefchaouen, where you'll find an endless row of shops selling a wide variety of goods. From the souk, you will reach the famous "shopping street", which leads to the back of the citadel and the main square of Chefchaouen.
What to visit near Chefchaouen
In the area around Chefchaouen (Morocco), there are many destinations, both natural and urban, which are irresistible and well worth a visit if you have the time. One of them is the city of Tetouan, 63 kilometres away, but there are also unique outdoor sites such as the refreshing Akchour waterfalls, in the Talassemtane National Park, and the Bridge of God, a rocky footbridge from which you can see beautiful landscapes. There's also the Knadel cave, a mysterious cave that you can explore if you have an adventurous spirit. It's best to do a tour with an English-speaking guide.
Chefchaouen: how to get there from Fez and Tangier
Would you like to know how to get to Morocco's blue city? From Fez to Chefchaouen, there is a distance of 210 kilometres by car on the N13. There are also CTM buses that make the journey six times a day, and the journey takes around six hours in total. Another option is to take a taxi or book a day trip and not worry about the trip to Chaouen.
Reaching "the blue city" from Tangier is a 110-kilometre drive on the N2 and N13. Buses run twice a day and you could also take a taxi or book a day trip with a guide.
If you want to know how to get from Marrakesh to Chefchaouen, remember that you have to travel 575 km along the A7 or Southern Motorway. There are no direct connections between the two cities by bus, plane or train.
Where to eat in Chefchaouen
In Morocco's "blue city", there are many restaurants where you can sample delicious traditional Moroccan cuisine for little money. Many of them are located around Uta al-Hamman square, the city's main square, such as Chefchaouen's famous Hamsa, Sofia or Casa Aladdin restaurants. This square is an ideal place to relax and enjoy the area's traditional dishes. Other establishments with a good reputation include Sindibad (Rue Ibn Asskar) or Beldi Bab Ssour (Rue El Kharazine, 5).
Where to stay near Chefchaouen
The best place to stay near Chefchaouen has to be Tangier. And within this city, we recommend the Barceló Tánger hotel for its unbeatable location, for its good service and friendly atmosphere, as well as for its excellent value for money. It's located in city centre, in the most touristic and renovated area, with panoramic views of the sea just a two-minute walk from the beach. It has 138 rooms equipped with all amenities and its gastronomic offer includes an international cuisine restaurant, a snack-bar, and a café. There's also a large outdoor swimming pool as well as a pub which often has live music. The Barceló Tánger will allow you to make the most of this city and experience an unforgettable holiday by the sea. From here, you can plan a day trip to the so-called "blue city of Morocco".
Free cancellation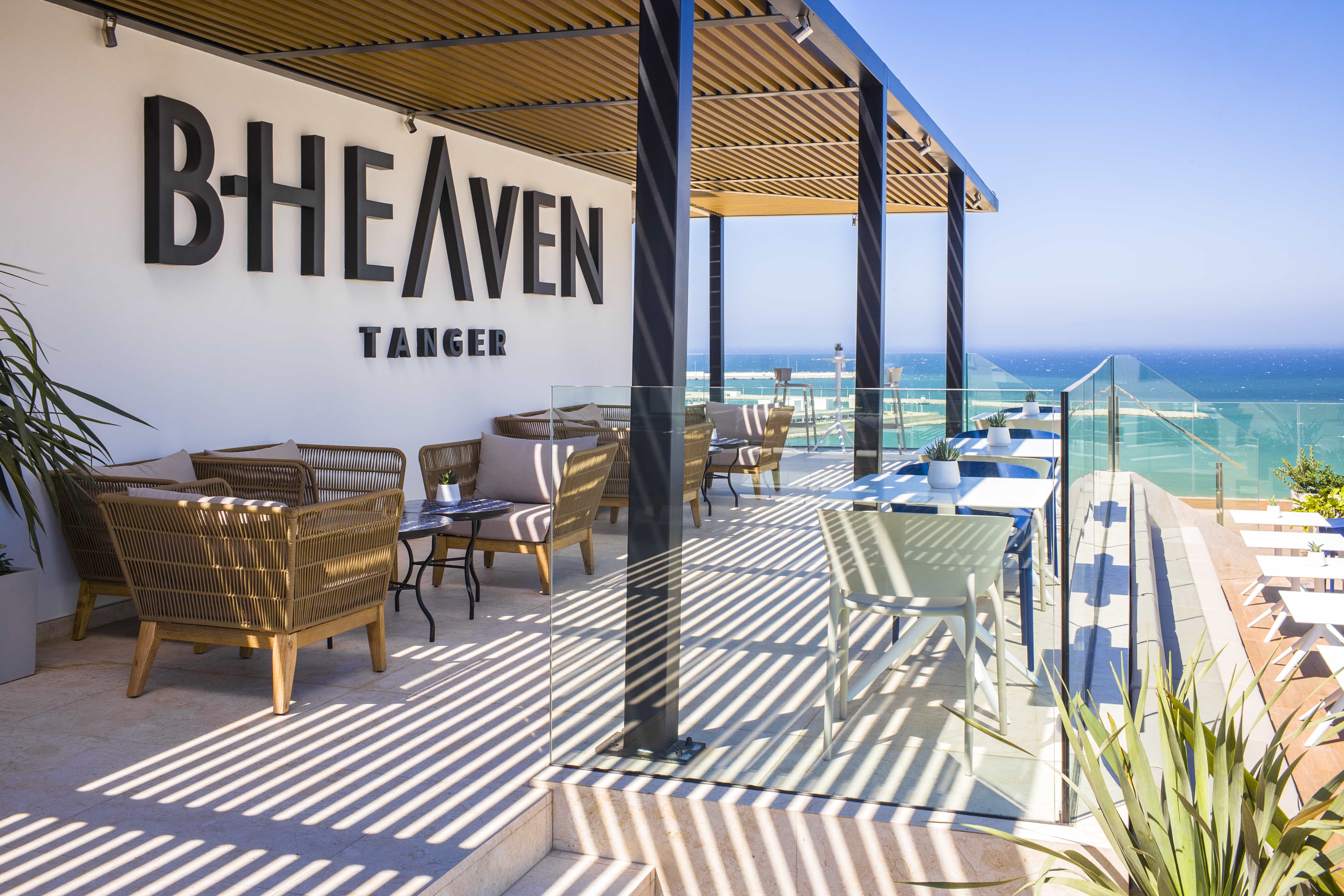 Frequently Asked Questions
Why is the town of Chefchaouen famous?
For the white and indigo colours of the walls of its houses. So much so that Chefchaouen is known as "the blue city".
How can I get to Chefchaouen?
From Fez, there's a distance of 210 kilometres to cover, by car, on the N13. And from Tangier it's only 110 kilometres by car on the N2 and N13. There are also public buses that make this journey several times a day.
What can you see in Chefchaouen?
The medina, the Kasbah, the central Uta al-Hamman square, the Grand Mosque, and the souk are all a must see.
Related
plans