The Kasbah of Tangier:
a journey back in time
On a trip to Tangier everything should be appreciated as it deserves and according to the interests of each person. If you like shopping, the souks are the place for you. If you love to spend time at the beach, be sure to explore the coastline. And if gastronomy is your passion, you'll leave no dish untouched. But if, in addition to all of the above, you enjoy hearing the sound of your own footsteps and feeling the weight of history, the Kasbah of Tangier is your place in the world. There has been no shortage of artists and writers who have chosen to find themselves amid the stillness of Tangier's medina, nor will you be the first to walk through the kasbah, but you will no doubt feel the same thrill as they all did.
The Kasbah of Tangier is situated in the upper part of the medina. In other words, to visit the kasbah you must make your way to the medina, a small universe bursting with life, and then navigate its steep streets to the oldest part. The former citadel dates from around the tenth century and, although it has gradually been altered, it still retains enough of its original characteristics to transport you back in time.
Why to visit the Kasbah of Tangier
The Kasbah of Tangier is one of the city's must-visit attractions. There are many things you can leave out of your itinerary, but the medina and the kasbah are must-visits, since they will allow you to get a feel for the history of the city, and nearly even the country. If you follow Rue d'Italie and then Rue de la Kasbah you will gradually discover the secrets of the kasbah, its shops and craft workshops, and the spiced aroma that wafts out from its restaurants.
Free cancellation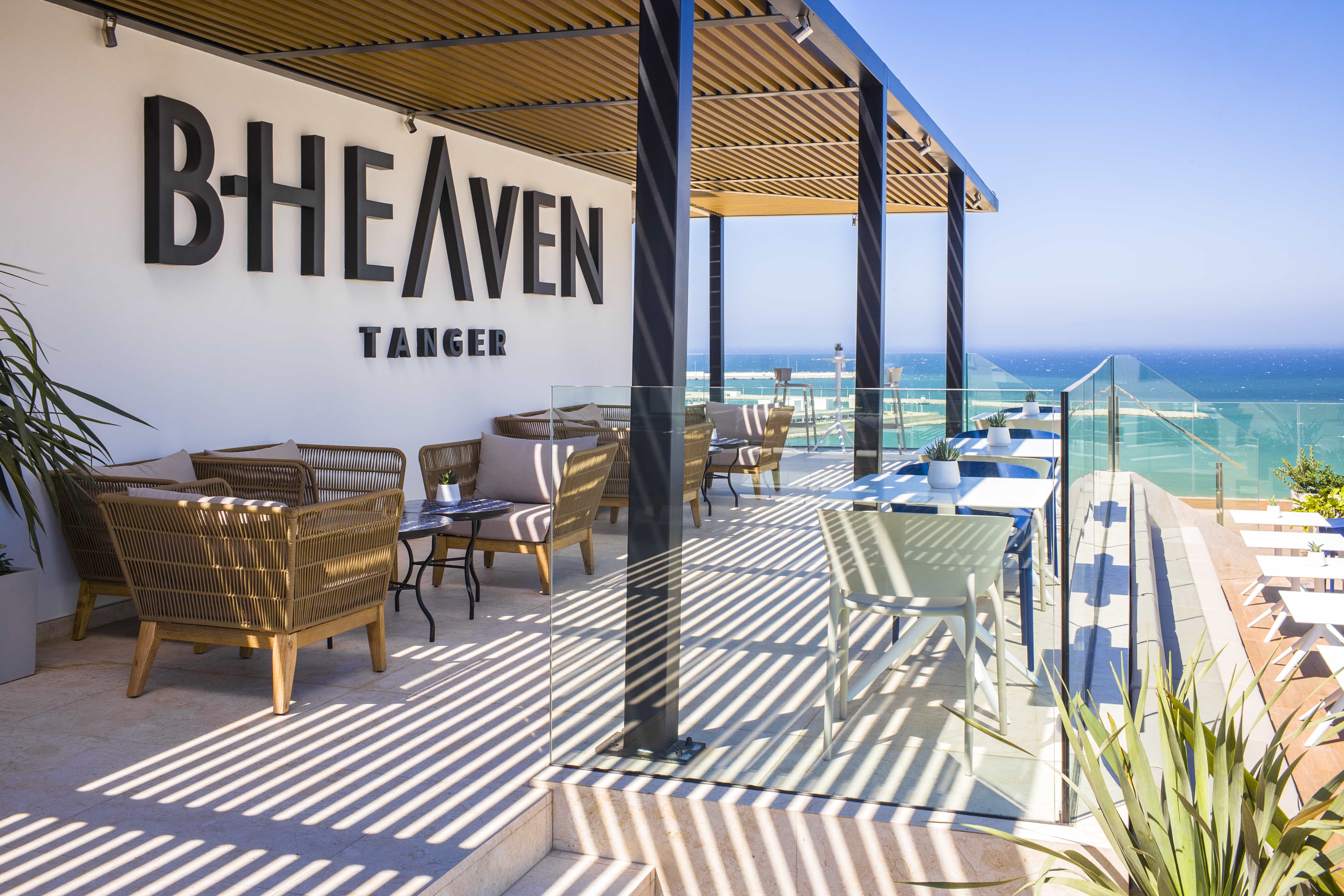 Explore this old citadel at a leisurely pace, observing the architectural details of stately homes, streets with beautiful bougainvillea that delights passers-by with their vivid tones, brightly-coloured doors and windows and much more. And, during the day, the hustle and bustle of life: children running around after school, women with shopping baskets on their way to Petit Socco and even snake charmers. Yes, that's right, you did read that correctly.
Some places that deserve a stop in the Kasbah of Tangier include Dar-el-Makhzen palace, built by the sultan Moulay Ismail, which houses an interesting museum that we will speak more about below. Another fantastic place is Place de la Kasbah, a square that is the highest point in the kasbah with the best views of the port as well as the medina and the Strait of Gibraltar. This kasbah viewpoint is an essential place to take a few snaps or a selfie.
Where to eat in the area
On a visit to the Kasbah of Tangier you won't be short of options when it comes to taking a break and refueling with some delicious Moroccan food. A good first stop is the famous Café Colón (Rue de la Kasbah), in front of the Alcázar cinema, where you can order a mint tea and some Arabic pastries (pure indulgence made using pistachios, honey, etc.). For something more substantial, one of our favourites is Chez Hassan Bab Kasbah restaurant (Rue de la Kasbah, 8), which offers homemade food (the tagines are excellent) and good value for money. Take note also of Le Salon Blue (Rue de la Kasbah, 8), which, in addition to excellent food, offers lovely views. Hamadi (Rue de la Kasbah) is another restaurant that, although geared towards tourists, offers delicious set menus with traditional flavours. Last but not least is another one of our favourites, Café à L'Anglaise (Rue de la Kasbah, 37), a very charming place, which, although it doesn't have an extensive menu, serves excellent food.
Kasbah Museum
You will have to plan your walk through the maze of streets to make sure you arrive at this museum in time, since it opens from 9 a.m. until 4 p.m. (until 3 p.m. during Ramadan). The Kasbah Museum of Mediterranean Cultures, to use its full name, is housed in Dar-el-Makhzen palace. As we mentioned above, it was ordered to be built by the sultan Moulay Ismail (1672–1727), who was responsible for expelling the English from Tangier. The immaculate white palace with sloping battlements rises above the kasbah. It was later expanded by other 'noble' families in subsequent centuries and is today an excellent place housing this history and ethnology museum. In addition to admiring the palace structure, the beautiful courtyard and the fountain – an integral part of Arabic constructions – be sure to make some time for the ceramics and archaeological collections. The museum also contains important pieces from the archaeological site of Volubilis, a Roman city that is another must-visit on your forthcoming trip to Morocco.
Where to stay close to the Kasbah of Tangier
The area surrounding the medina boasts various accommodation options but nothing comparable to the hotels situated in other parts of Tangier. Right on the seaside promenade we recommend the Barceló Tangier, a four-star hotel with immaculate facilities where you will find everything you need to enjoy a comfortable stay. In addition to 138 spacious rooms, the hotel offers a large outdoor swimming pool where you can take a refreshing dip after a day out walking in the city. If you prefer the beach, the nearest one is just a two-minute walk away. What's more, if you don't fancy going out for lunch or dinner, you will find dining options including a café, snack bar, restaurants and even a pub.
Free cancellation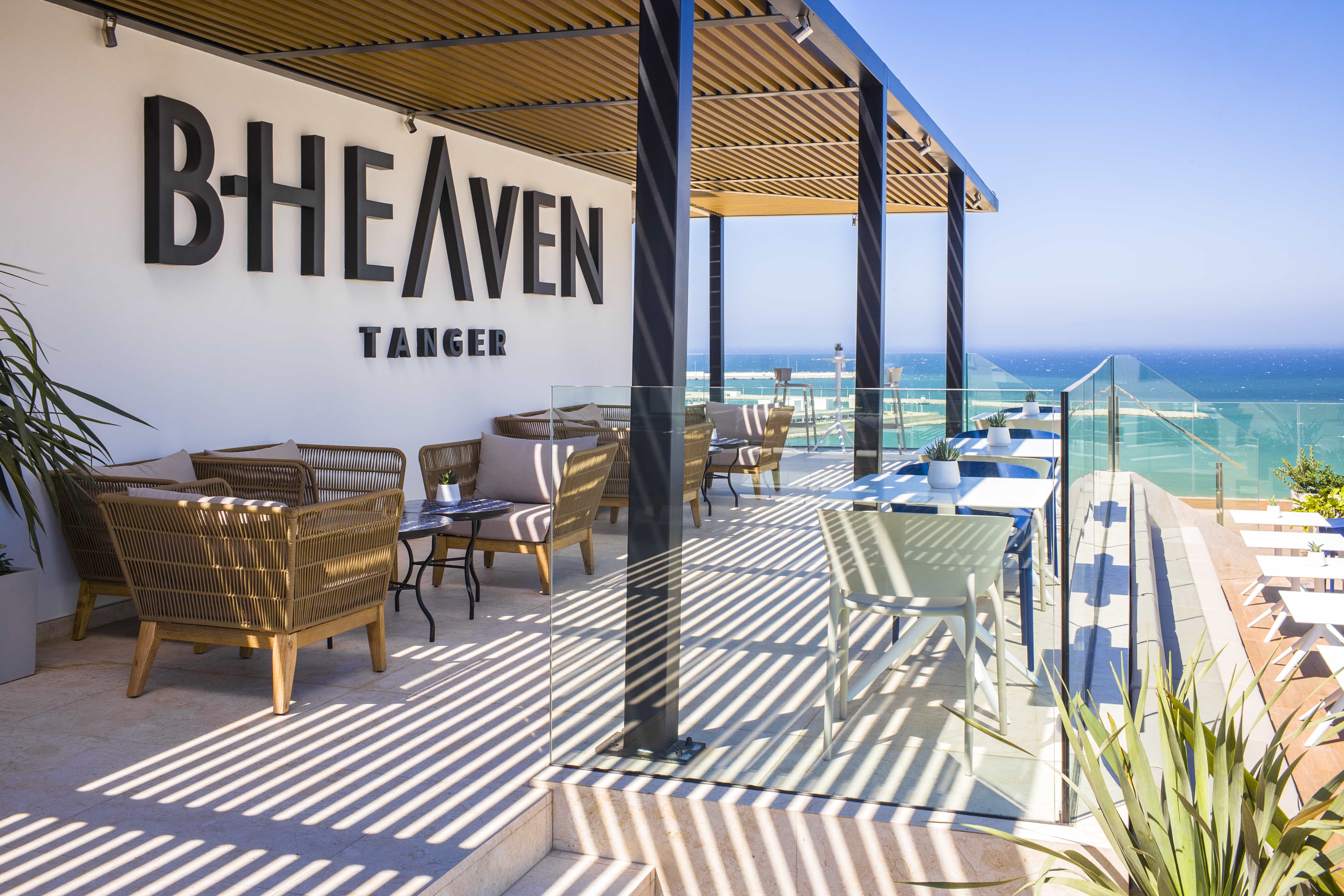 Frequently Asked Questions
What is there to see in the Kasbah of Tangier?
In the Kasbah of Tangier you can see what life was like around the tenth century, the maze of streets of a former citadel, stately homes such as that of the sultan Mulay Ismail (Dar-el-Makhzen palace), and various viewpoints. Charming cafés and craft workshops complete the scene.
What is a kasbah?
A kasbah is a fortress of Berber origin. It usually consisted of towers and a walled complex, inside which houses were situated. Kasbahs protected against possible enemy attacks, providing refuge to people and domestic animals.
What restaurants are located in the Kasbah of Tangier?
The Kasbah of Tangier is home to excellent restaurants as well as small cafés where you can stop for a mint tea. Some of the restaurants serving traditional food include Café Colón, Chez Hassan Bab Kasbah restaurant, Le Salon Blue and Café à L'Anglaise.
Related
plans