Café Hafa,
Mecca for writers, painters… and tourists
It is quite an icon for the most international, bohemian and free Tangier. In 2021 it had its 100th anniversary and at its table sat such distinguished figures as The Rolling Stones and the writers Paul Bowles, Juan Goytisolo and William S. Burroughs. There was a time in which Café Hafa acted as a powerful magnet for bohemian and creative characters from all over the world.
Now, little remains in Café Hafa of its counterculture identity but it is still a point of reference for any curious traveller who visits Tangier. It is not a luxurious venue, far from it. It is a traditional building with views. However, they are quite breathtaking. Apart from a simple inner space with tiled tables and earthenware flowerpots, it has a staggered terrace on various levels overlooking the Strait of Gibraltar.
100 years of Café Hafa
It was in 2021 when Café Hafa in Tangier celebrated its 100th anniversary. This was a round number anniversary which meant it was a good time to recall its history. It all began one day in 1921 when a young man from Tangier called Mhamed Alouch (1901-1999), who was passionate about cats, decided to open these premises as a recreational place for the locals in the Marshan neighbourhood. What he could never imagine was that his café would become the focal point of an expatriate colony which was living in Tangier and many artists and intellectuals who were visiting the city at the time.
Free cancellation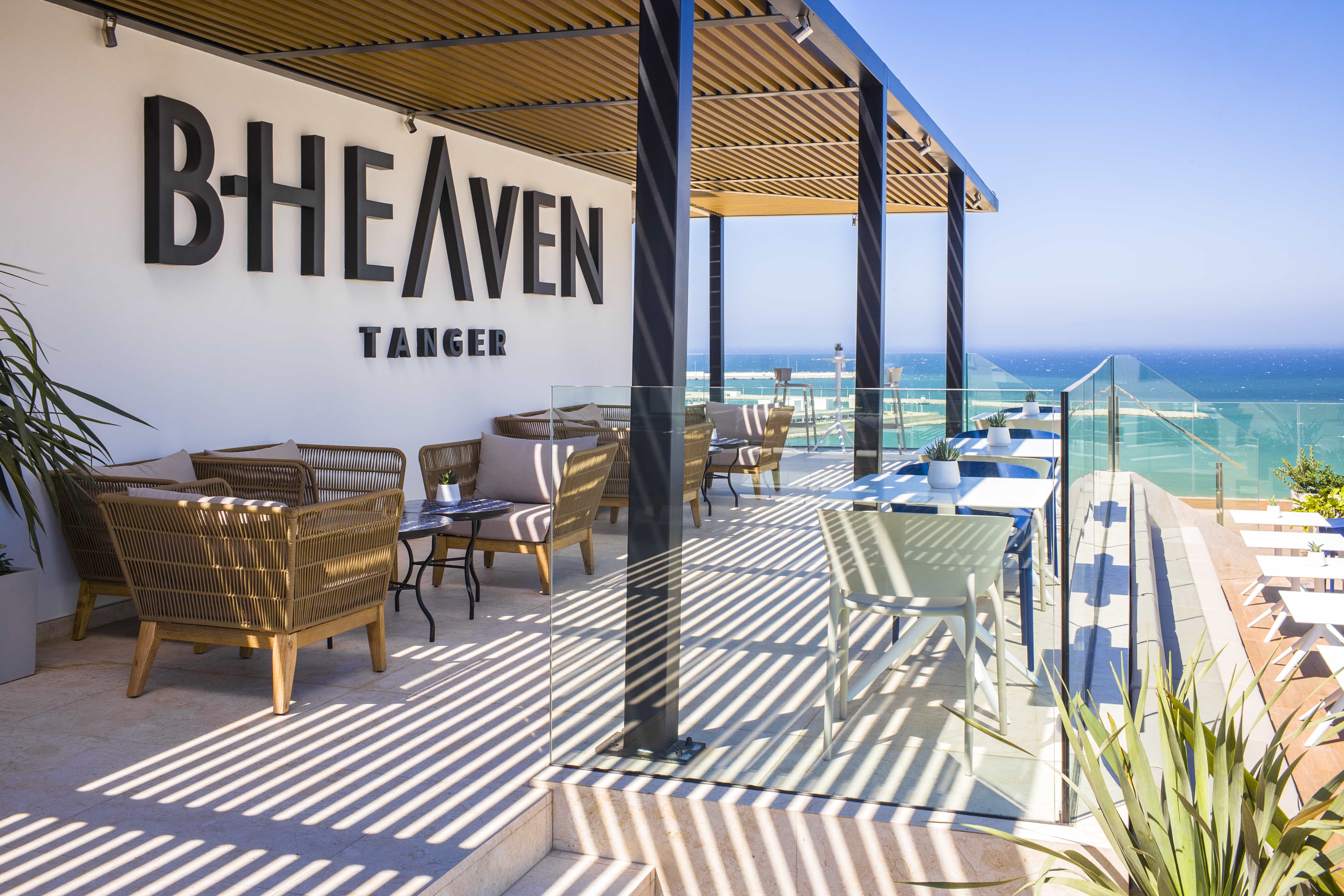 The writer Juan Goytisolo, who spent many years in Tangier, immortalized Café Hafa in Tangier (Morocco) in his book "Count Julian" and on a television programme. Other distinguished customers were The Rolling Stones, the French philosopher Bernard-Henri Levy and the Chilean painter Claudio Bravo. Even the French ex minister of culture Jack Lang bought an old house next to Café Hafa.
It must be remembered that the singer-songwriter Luis Eduardo Aute dedicated a beautiful song, "Hafa Café" to this Tangier icon, which was inspired by his stay in the city. On this topic, which appears on his album "Slowly" in 1992, he recreates the atmosphere of this local icon from Tangier and includes literary references to "The sheltering sky", the most famous novel by Paul Bowles, which was also made into a film. Other writers who set foot in Hafa were Jean Genet (1910-1986), Jack Kerouac (1922-1969), Tennessee Williams (1911-1983), Truman Capote (1924-1984) and Allen Ginsberg (1926-1997).
The café today
Today, there is hardly anything left from the bohemian and intellectual café from bygone days, although many travellers visit it due to its unusual history. Its current owner, Abdulrahman, is an adopted son of the founder and has worked at the establishment since he was 16 years old.
Even though intellectuals and bohemians no longer stop by at Café Hafa it remains an icon in Tangier and still overlooks the sea at the very point where the Mediterranean and Atlantic meet. Also, it still receives a varied clientele which ranges from local young people playing board games to international travellers from all over the world.
Other cafés in Tangier
However, Café Hafa is not the only traditional café there is in Tangier. There are many more which are worth a visit. We can recommend the following ones:
Grand Café de Paris (Place de France). Located opposite the palace and gardens of the French Consulate here the writers who put Café Hafa on the map (Paul and Jane Bowles, Genet, Capote, Tennessee Williams, Burroughs…) gathered, as well as spies from the second world war period. Built in 1920, this place has mirrors and large windows with art deco columns with wooden panelling and a terrace. What was once a modern café has today become an interesting venue with an air of decadence.
Gran Café Central (Petit Socco). This was founded in 1813 and from the terrace one gets caught up in the hustle and bustle of the old quarter of Tangier. It was also the haunt of intellectuals and bohemians from Europe and America. In fact, William S. Burroughs remarked it was one of his favourite cafés. Its mint teas are famous.
Café Panorama (Av. Mohammed VI). This café pays homage to his name. With relaxing sea views, it is well valued, both by locals and the travellers who come to Tangier and discover it. It has an excellent service and a very attractive menu. Make sure you try their cheese cake, toasted sandwiches with ham and eggs filling and the chocolate crepes.
Café Ibn Batouta (Rue Sekkaya Jdida). Located in the old medina in Tangier, it has several floors and a two-level terrace from where you can make out the sea of terraces in the old city. Its main clienteles are young people and students.
Free cancellation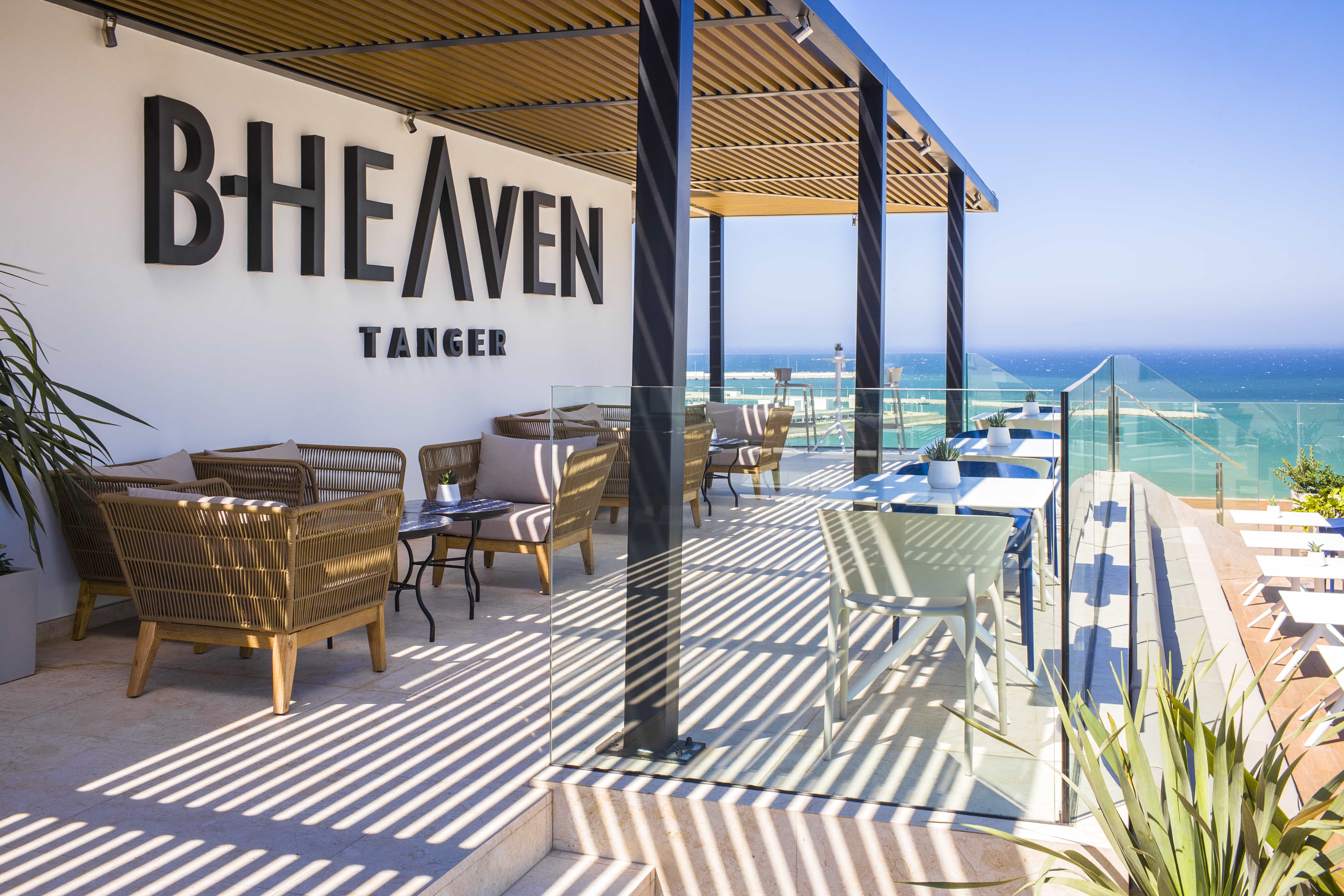 Frequently Asked Questions
Where is café Hafa?
Café Hafa is located in the Marshan de Tánger neighbourhood, above a low cliff overlooking the Mediterranean sea.
Why is Café Hafa famous?
It is famous for being a meeting point for intellectuals, artists and bohemians at the time when Tangier had the status of international city.
Do you need to book to go to Café Hafa?
No, you do not need to book to go to Café Hafa in Tangier. All you need to do is come and find a table to sit down at.
Related
plans