The Caves of Hercules:
the resting place of a legend, just a stone's throw from Tangier
The Caves of Hercules lie just 14 kilometres outside of Tangier. This cave system, worth visiting for its geological characteristics and its mythological importance, can be enjoyed by people of all ages. Any trip to the Caves of Hercules can be combined with stop-offs at local sites of interest. Some examples include Cape Spartel, which is just 5 kilometres away, or its surrounding beaches.
Access to the Caves of Hercules is simple and no special equipment is required. However, please note that the inside of the cave is exposed to the sea and, as such, the ground could be wet. Unless you're visiting in the warmer summer months, we recommend bringing something warm to wear due to the humidity inside the caves. Also, if you're into photography, remember to bring your camera. You'll love taking photographs in the depths of the cave, where there is a crack in the rock that resembles the outline of Africa. The deep blue tones of the sea that are seen through the crack offer a fantastic contrast with the darkness of the cave, ensuring a wonderful photograph.
While you are free to visit the Caves of Hercules off your own back, we recommend taking a guided tour in order to learn more about the legends and stories behind this amazing location.
The Caves of Hercules: a story of legend
If you're travelling from Tangier by car, you will reach the Caves of Hercules in no more than 25 minutes. As you leave the largest city in northern Morocco behind and get closer to the coast, you'll start to see more of the area's splendid natural surroundings and catch sight of the open seas. This is an ideal trip if you're only planning on spending a weekend in Tangier, since it can be done in half a day.
Free cancellation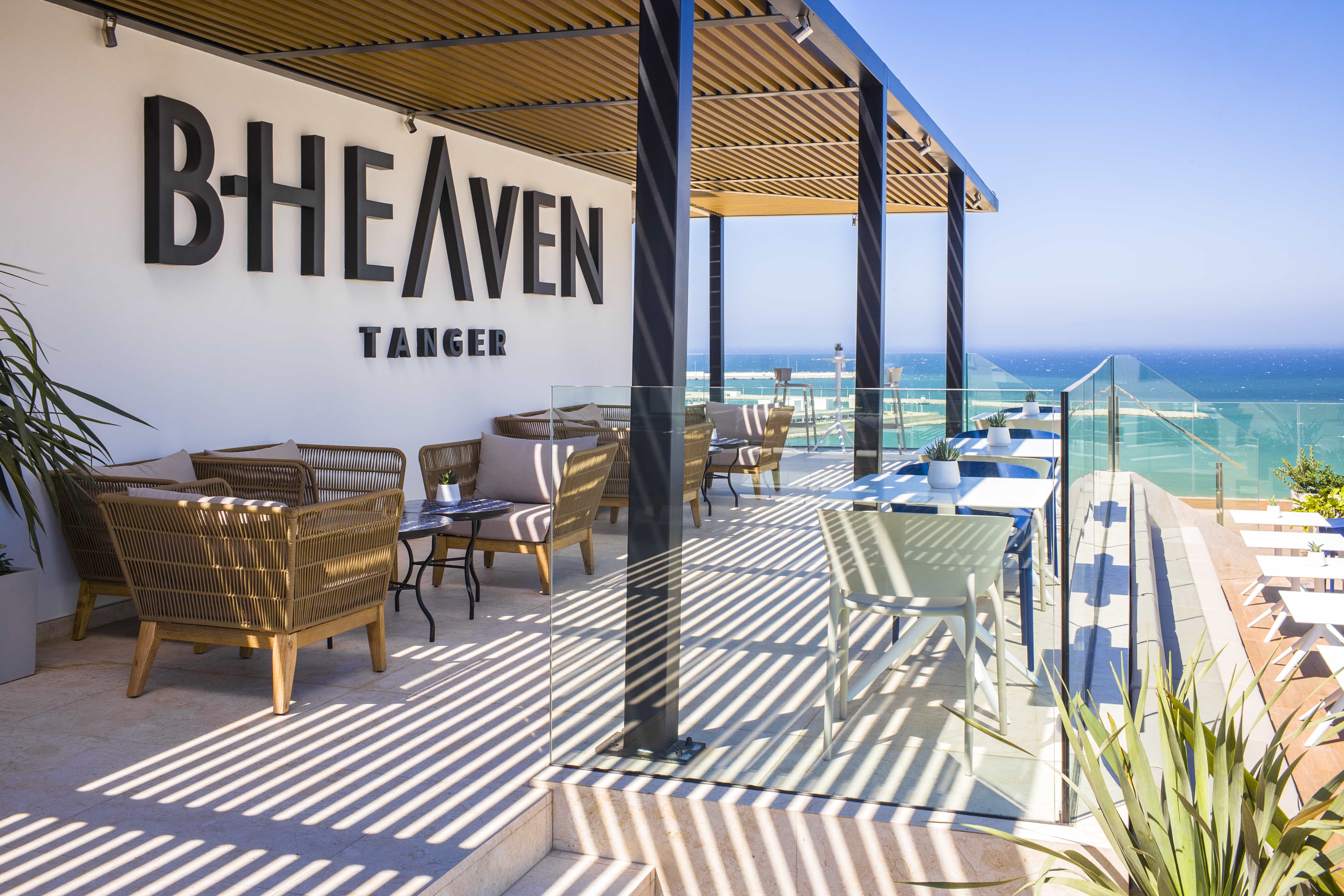 The first thing that will strike you about the Caves of Hercules is its name, which you will immediately associate with the character from Greek and Roman mythology. Legend has it that Hercules rested in this cave system after separating the European and African continents. It is said that he placed one pillar on each side of the divide. On the European side, this would have been the Rock of Gibraltar. The African pillar is not so certain, but the most credible candidates are Monte Hacho and Jebel Musa. After sleeping in the cave, Hercules continued working on one of the twelve tasks that had been assigned to him. In this case, to fetch the golden apples from the Garden of the Hesperides. It is said that this garden was protected by nymphs and a hundred-headed dragon.
Leaving legend to one side, these caves were previously used by the local population for a variety of reasons. For example, rocks were once extracted from its walls to make millstones for oil presses. It also served as a shelter for local people in need of refuge, and rumour has it that it was even used as a brothel in the early 20th century.
Things to see in the different caves
The Caves of Hercules are split into three distinct parts. First, you will see a small square with modern colonnaded porticos. From there, you need to head down a small slope until you see a small cave on your left-hand side, which is where you need to pay to enter. There is also a small gift shop that sells a wide range of charming handmade souvenirs, which you will be able to purchase upon leaving the cave. Across the three levels of this cave, you'll find everything from a very frothy waterfall (has someone put soap in it?), a man with parrots who will let you pose for photographs with them (not for free, of course!) and a sculpture of Hercules himself.
Once you've paid to enter, you'll enter a large room that is the entrance hall to the Caves of Hercules. To enter, you'll need to pass through an iron-barred gate. Once through, you'll reach a large cavity with carved walls (more due to human activity than the effect of natural phenomena) and the famous crack in the rocks resembling the African continent, through which you'll be able to catch a glimpse of the deep blue sea. The lighting system, a feature of the latest restoration project, produces pleasant tones and contrasts.
Useful information (how to get there, prices, opening hours, etc.)
Getting to the Caves of Hercules from Tangier is really easy. The distance (barely 14 kilometres) is covered quickly by car, and there are no tolls to pay on the roads. Type 'Achakar', the location of the cave, in your GPS. The system will then show you the quickest way to get there, which is along the Moulay Rachid avenue and the Rte des Grottes d'Hercule. This is a very touristic area with a wide range of hotels and holiday apartments. You could also pay for a guided tour or arrange for a taxi to drop you off and pick you up at whatever time you like. After visiting the caves, you may choose to spend the rest of the day in the area. If you opt to do this, you'll be able to relax on its pleasant beaches and sample some local food in a nearby restaurant.
The Caves of Hercules are normally open between 10 a.m. and 8 p.m. If you're travelling by car, you'll need to pay to use the car park. The price is 10 dirhams, which roughly equates to 1 euro. To enter the cave itself, you'll need to pay another 10 dirhams. However, children can usually enter for free.
Once you've completed the visit, we recommend making most of your opportunity to explore the area. You could even head to Cape Spartel, which is renowned for its magnificent lighthouse and stunning sunsets.
Where to stay in order to visit the Caves of Hercules
When travelling to Tangier, we recommend using the Barceló Tánger as a base for your excursions to attractions such as the Caves of Hercules. This wonderful hotel upholds European standards, ensuring that all of your needs will be met during your stay. Based in a safe tourist resort and boasting magnificent views across the bay, this four-star hotel has 138 rooms with all of the features and facilities that a guest could need. Besides its comfortable bedrooms, it also has a cafeteria, a snack-bar and a restaurant that serves international cuisine. If you're coming to stay during summer, you'll probably spend a lot of time next to its enormous outside swimming pool, where you'll be able to relax after a long and intense day of sightseeing.
The hotel, which is just a two-minute walk from the beach, is located within a safe tourist resort which is conveniently located close to the old town and ferry terminal.
Free cancellation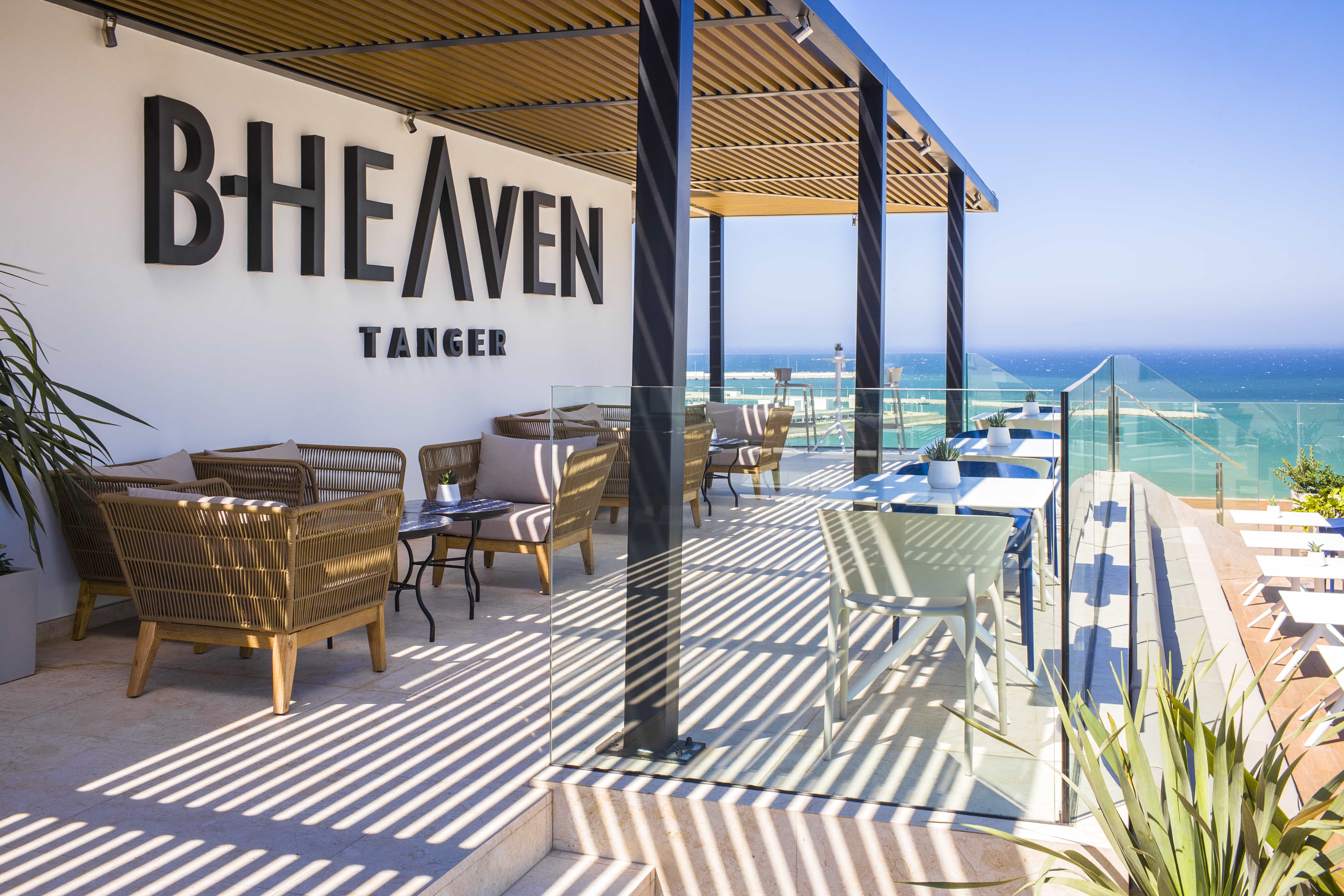 Frequently Asked Questions
Where are the Caves of Hercules?
The Caves of Hercules are located in Achakar, which is fourteen kilometres west of Tangier and just five kilometres from Cape Spartel. They stand right next to the sea. In fact, from inside the cave, you can see the waves gently lapping against the rocks.
- How do I get to the Caves of Hercules from Tangier?
There are many ways of getting to the Caves of Hercules by road. The quickest and most direct route is along the Moulay Rachid avenue and the Rte des Grottes d'Hercule. There are no tolls along these roads, so you won't have to pay a thing. You could also pay for a taxi or book a spot on a guided tour.
What is there to see in the area?
On a day trip to the Caves of Hercules, we recommend visiting the caves first. Then, once you leave, you can enjoy the nearby beaches and watch the sun go down from Cape Spartel, where there is a stunning lighthouse that stands more than thirty metres tall.
Related
plans