Aguadulce:
the town that kicked off tourism in Spain
Aguadulce was a self-governing fishing village before it was absorbed by Roquetas de Mar. Fast-forward to the 1960s and Aguadulce was declared the first National Tourism Centre in Spain, thus becoming the founding hub of the beach tourism scene which is now so characteristic of the Spanish coastline.  
The town is equidistant (10 km give or take) from Roquetas de Mar and the city of Almería, and to get there you'll first have to drive through impressive tunnels and along huge cliffs and vertical walls that plunge into the sea. Once there, you'll have your pick of things to do. It's such a famed destination that the population triples in size in summer. In addition to tranquil beaches and beautiful natural surroundings there's the marina and a promenade with a variety of restaurants and nightlife to sample. There are plenty of water sports and cultural activities on offer too. Read on for our guide on how to spend your time in Aguadulce.
Free cancellation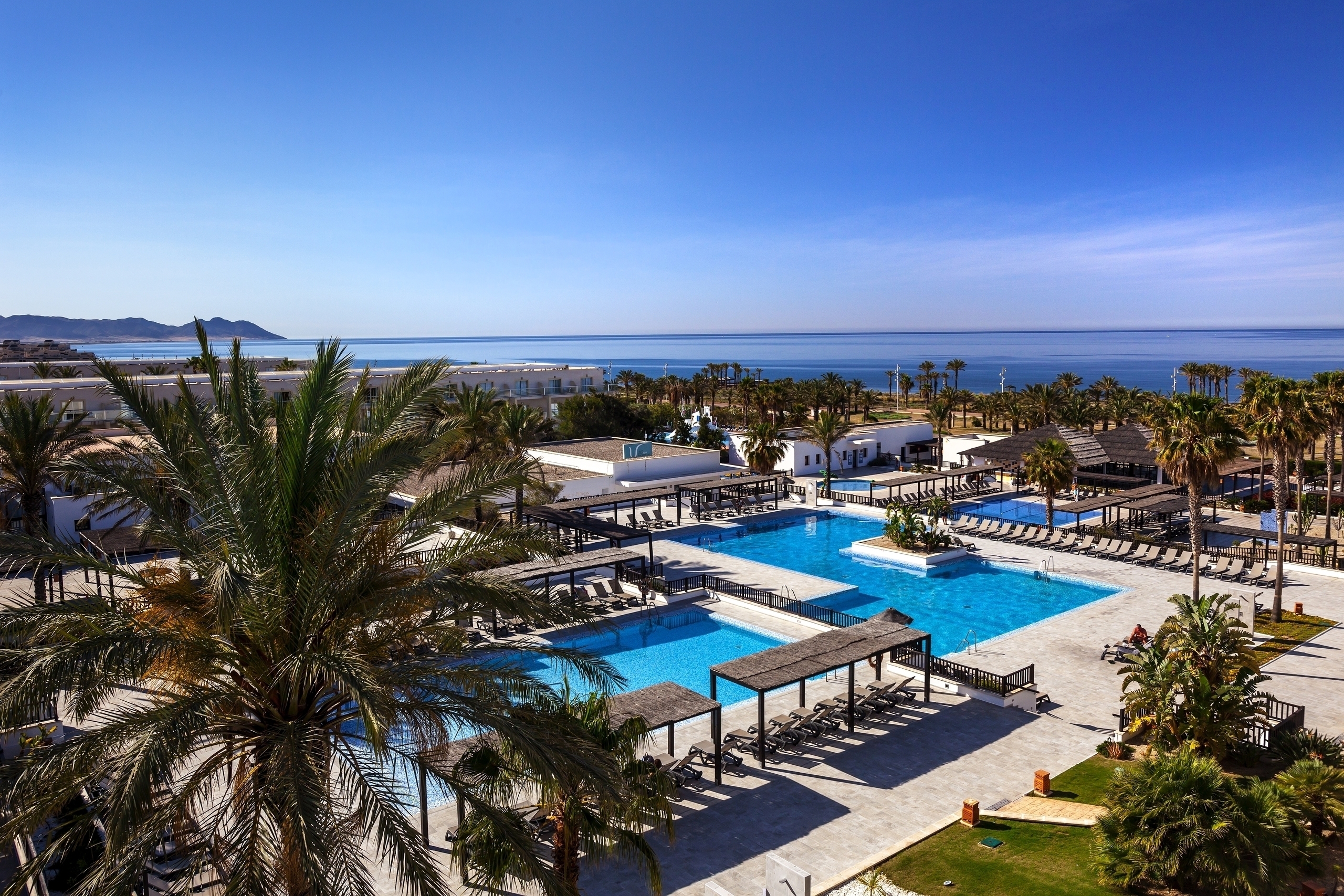 Aguadulce marina
The marina lies at the foot of the Cañarete cliffs and is a good place to start a stroll through Aguadulce. This will be your entry point into the town from the east if you've come from Almería capital. It's one of the largest marinas on the Almerian coast (it has 764 berths), and you'll find plenty of pubs, bars and restaurants, all of which are popular during the long summer nights. In fact, Aguadulce has gradually become one of the largest nightlife hubs in all of Almería province.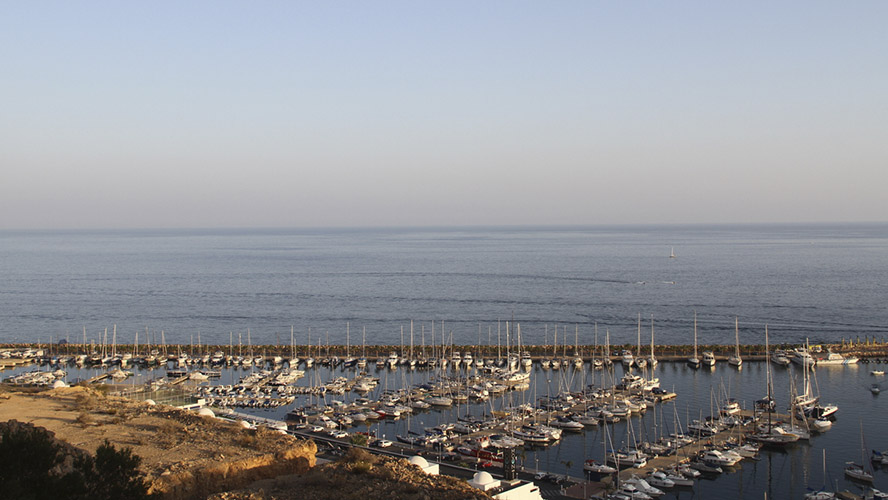 Try Stanley & de Marco, a restaurant/pizzeria which has been bringing quality Italian cuisine to its customers since 2003. It offers a varied menu with a mix of classic and modern dishes, accompanied by live piano music on Friday, Saturday and Sunday nights. To keep the night going, head to the Texan-themed HeartBreak Aguadulce for some live rock music or a game of pool. 
For daytime entertainment, the port-based Aquatours provides diving courses for all levels (including try dives). One of the best dive itineraries includes a trip to see vast swathes of posidonia, an endemic marine plant considered a natural treasure in Almería. 
Promenade
The promenade in Aguadulce stretches 2 km from the marina along the main beach, which has a blue flag as testament to the quality of the water, the sand and the services available. 
The promenade is lined with bars, restaurants, ice-cream parlours and souvenir shops. Try Nuevo Amarre for seafood and fried foods, or Koral if you fancy sampling Cuban cuisine. At La Piedra, Argentinian meat dishes are fused with traditional Spanish tapas culture. Almost at the end of the promenade is Chiringuito J. Emilio, the perfect place for a cocktail and good food in a chilled atmosphere. 
Aguadulce mall 
Centro Comercial 501 is an outdoor mall just 250 metres from the sea at the western extreme of Aguadulce. It's also known as Las Fases, and it has restaurants and some of the most highly rated bars in the entire province. All have free entry and offer a wide range of music catering to all tastes. For bars, try Maracas 501 Aguadulce and Pachito, and for clubs, Caramelo is a good bet. 
Other things to do around Aguadulce
If you have time on your hands and want to venture a little further afield, you might consider visiting some of these interesting places:
La Ribera

de la Algaida archaeological site:

 
Located on the beach front, in the middle of a wetland that lies half way between Roquetas de Mar and Aguadulce, is a collection of archaeological remains discovered in 1859. The site was declared a Cultural Interest Resource under the Spanish heritage register in 1991. Since then, La Ribera de la Algaida has become a tourist attraction offering the opportunity to discover remains from the Bronze Age through to the Roman period and Muslim Spain. 
Paraje

Natural de Punta Entinas-Sabinar

 
This protected natural reserve is one of the best-preserved dune systems in Spain. Visit its wild beaches (among them Cerrillos–San Agustín), vast salt marches (such as Salinas Viejas or Salinas de Cerrillos) and countless ponds complete with a diversity of aquatic and migratory bird species. 
Information of interest
How to get to Aguadulce:
By bus: Take line 22 (Aeropuerto-Estación Intermodal) to Almería, then catch the M-330 in the direction of Las Marinas.

By car: 8 km along national highway N-340a, and 14 km along the A-7 motorway.
For updated information on times and services, visit the official website of Almería Town Hall.
Related
plans