Cádiz's traditional cuisine,
beyond prawn fritters
The variety of dishes that comprise Cádiz's traditional cuisine is truly astounding. A short trip or a romantic getaway is hardly enough time to try all the food this region has to offer. The culinary variety is due to the amount of quality ingredients that are grown, raised or caught in the Mediterranean Sea and the Atlantic Ocean.
Prawn fritters, available at just about any tapas bar or restaurant, are perhaps the most famous bite, but many other recipes are also worth trying before considering yourself an expert in the regional cuisine.
The text that follows describes many of the popular dishes that are served in local homes and restaurants.
Traditional dishes served in Cádiz
The local food represents a popular way of viewing a cuisine that prioritises quality ingredients over long and complicated steps. Some of the 'star' creations include:
Tortillitas de camarones (prawn fritters): A tiny variety of unpeeled shrimp, or camarón, are encased in a batter of chickpea flour, water, salt and parsley before being fried in plenty of olive oil. The result is a crispy and delicious fritter.
Papas con choco (cuttlefish and potato stew): In Cádiz, cuttlefish is called choco. This stew, one of the tastiest dishes of Cádiz's traditional cuisine, is made with potatoes, pieces of this gastropod mollusc, pepper, saffron or paprika and a good sherry.
Huevas aliñadas (seasoned fish roe): To blend in with locals, be sure to say 'huevas aliñás' when ordering this dish. The fish roe, usually hake, is boiled. Once cooled, it is mixed with diced onion, pepper and tomato, and seasoned with salt, extra virgin olive oil and vinegar for the final touch.
Potaje de tagarninas (Spanish oyster thistle stew): The Spanish oyster thistle plant usually grows in the wild and is from the same family as the thistle and cardoon. The resulting stew has the intense flavour of the plant, which can also be served sautéed with garlic or fried, etc.
Cabrillas con tomate (snails with tomato): Cabrilla is the name of the snail variety that can be found in Andalusia. They are cooked in a delicious tomato sauce, along with peppers, sherry or almonds, among other ingredients.
Pollo a la canilla (marinated fried chicken): This delicious dish consists of fried chicken pieces that have first been marinated in wine, garlic and salt.
Common fish in Cádiz
Fish plays a key role in Cádiz's traditional cuisine. Local fishermen catch many of the fish that are sold in Spain and abroad (such as Japan). Some of the most highly regarded species found in the region's fish dishes are:
Bluefin tuna: This tuna is the star of fish recipes throughout the world, and for centuries, it has been caught in a traditional and sustainable manner near the Strait of Gibraltar using the art of almadraba In Cádiz's traditional cuisine, it is served in a wide array of dishes ranging from a simple sear to atún encebollado (onion-braised tuna stew).
Pescaíto frito: A dish of Cádiz-style fried fish includes many species such as anchovies, young hakes, puntillitas (baby squid), cuttlefish, wedge soles, cazón (dogfish), prawns, calamari, and more. It all depends on what is available at the market that day, for guaranteed freshness.
Urta a la roteña (Rota-style red sea bream): Rota-style stews can be made with a range of fish species—including this one, which is also known as sama roquera—or even meat. Peppers, tomatoes, potatoes, fish broth and white wine are the remaining ingredients that give flavour to this casserole.
Cazón en adobo: For this recipe, dogfish is marinated in sherry vinegar, sweet paprika, salt and oregano, and then battered and fried in olive oil. For the juiciest bites, it is best served sliced instead of cubed.
Raya al pimentón (skate in paprika): This dish is not specific to Cádiz, but rather to all of western Andalusia. Despite being considered a delicacy, its gelatinous texture and unique flavour are not appealing to everyone.
Cadiz's traditional sweets
Like in many parts of Spain, Cádiz's traditional pastries consist of recipes handed down from convents and, prior to that, al-Andalus cuisine. Some of the most popular sweets and desserts are:
Pestiños: Cádiz's version of these honey fritters are similar to those made on the other side of the Strait of Gibraltar. A flour dough is infused with toasted sesame seeds and then fried in olive oil and sweetened with honey.
Huesos de santo (Saint's bones): These sweets are closely linked to the Tosantos Festivity (1 November) and are popular throughout Spain. They are marzipan rolls made with egg, almond and sugar, and then filled with assorted flavours: egg yolk, coconut, chocolate, turrón, strawberry, etc.
Pan de Cádiz: This traditional Christmas sweet can be found in Cádiz's pastry shops all year round. It is a large piece of marzipan filled with jam and bits of candied fruit.
Bizcotela: This pastry is filled with spaghetti squash jam or other sweet preserves, and the outside is then covered in a glacé to create a meringue appearance.
Other popular recipes from Cádiz
Cádiz's traditional cuisine includes many other dishes that are worth mentioning, such as:
Puchero: This is the Andalusian version of cocido, a stew made with chickpeas, vegetables and various types of meat.
Garbanzos con langostinos: To make this stew (with mashed garlic, fried bread, parsley and olive oil), chickpeas are cooked in a broth in which prawn heads are boiled. This hearty dish is truly delicious, particularly in the winter.
Ortiguillas fritas: Sea anemones must be thoroughly cleaned to eliminate the urticant substance they contain. They are then battered in flour and fried in very hot oil. The resulting bites are crispy on the outside and gelatinous on the inside, with an intense sea flavour.
Carne al toro: This stew is not necessarily made with bull's meat. In fact, the recipe regularly uses beef or even pork. The words 'al toro' refer to a method for cooking vegetables in wine and paprika until a thick and tasty sauce is achieved.
Pavías: These pieces of fried hake have a crispy batter made of flour and egg.
Related
plans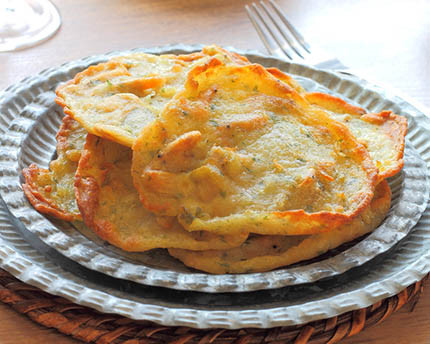 Food and Drinks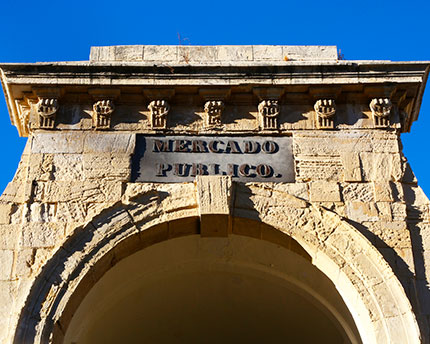 Places of Interest