Things to do in Cádiz with children:
fun for all the family
Exploring your holiday destination with your children can go one of two ways: either a true adventure or an unforeseen challenge. When thinking about going on a family holiday, many parents start by planning the places they would like to visit well in advance.
For a perfect holiday plan, read our list of suggestions of things to do in Cádiz with children. The capital city of the Cádiz province offers a wide range of activities for adults and children alike. Its fantastic climate and buzzing streets will ensure that your stay in this city, or in one of its surrounding towns or villages, will be a genuine adventure.
Things to do in Cádiz with children: the best holiday plans
Taking your children sightseeing around Cádiz entails a family discovery of a charming city, as you explore its narrow streets, wonderful beaches and surrounding towns with your loved ones. Let's start with the capital city.
Museums: the Puppet Museum and the Museum of Cádiz
The Puppet Museum is always a hit with kids. In the famous Puerta de Tierra—through which you can access the area within the old city wall—there is a large permanent exhibition of puppets from all around the world. This space aims to showcase and document the puppets themselves and the life of the puppet masters, puppet makers and creators of this form of theatrical doll.
The museum displays puppets from 23 different countries, seeking to bring happiness to the youngest members of the family. Entrance is free, while guided group tours can be booked in advance.
If your family holds an interest in history and you love looking around museums, be sure to find time in your schedule to visit the Museum of Cádiz. This museum is home to a range of fascinating exhibitions on various topics, covering everything from Phoenician and Roman culture to twentieth-century Spanish art. The museum has a sarcophagus section, which your children are bound to enjoy, and also displays various paintings of huge artistic value by artists such as Zurbarán, Murillo and Rubens, amongst others.
More things to do with children in Cádiz: visit its many viewpoints
One of the best things to do with children in Cádiz is to visit the city's many towers and viewpoints, climbing right to the top if you get the chance. The braver members of your family will want to see the views from the very top!
The Torre Tavira is probably the city's most famous and most-visited viewpoint. It is also the tallest, standing 45 metres above sea level in the very heart of the city. Antonio Tavira was the city's lookout. He was responsible for identifying and tracking ships bearing goods that were arriving from America.
Inside the tower is the camera obscura, in which an optical effect is produced through the projection of an image upon a concave horizontal screen, inside a room painted black that is immersed in total darkness. From here, you can see everything that is happening outside of the tower in real time. This 'dark chamber' was inaugurated in 1994 and was the first of its kind in Spain.
If you go on a family holiday to Cádiz, food won't be a problem
Sightseeing around Cádiz with children provides a great opportunity for them to enjoy the city's wonderful cuisine. Some of its most popular dishes are pescaíto frito (fried fish) and shrimp fritters.
If you've just finished taking a look around the Torre Tavira and fancy a bite to eat, we recommend heading to the Plaza de las Flores. The Freiduría Las Flores is amongst the square's most popular restaurants, specialising in fried and fresh seafood. However, there are also many other restaurants that are sure to satisfy the most sophisticated of palates.
And no meal worth its salt can go without a good ice cream for dessert. The Plaza de las Flores offers the chance to buy some delicious and refreshing ice creams, which we're sure your little ones will be delighted to hear!
Splash around on the Cádiz beaches: from the Playa de la Caleta to the Playa del Palmar
One of the things that children like to do most in Cádiz is to have fun on its incredible beaches.
The Playa de la Caleta is the city's most popular beach, but the fantastic services offered at the Playa de la Victoria are not to be sniffed at.
The Playa de la Caleta is flanked on either side by the San Sebastián Castle and the Santa Catalina Castle, and is perfectly positioned to observe the small fishing boats as they come in to shore. In the middle of the beach lies the old spa Balneario de Nuestra Señora de la Palma y del Real. It is also home to several beachfront chiringuito bars, restaurants and even traditional tablaos (flamenco venues). In short, this beach is the perfect place for a day out with your children on your family holiday to Cádiz.
If you prefer to go sightseeing in the various towns and villages away from the capital city, there are several family-friendly beaches in Cádiz that are bound to be a hit with both kids and adults. These beaches are perfect because of their fantastic position, accessibility and tranquillity.
One beach that could be worth a visit is the Playa del Palmar, lying on the coast of Vejer de la Frontera, which is located around 50 kilometres from Cádiz. This enormous beach with fine, golden sand is often very busy. Despite the number of people, it remains a popular choice with families as its extraordinary length means that it doesn't seem as crowded. As you're probably well aware, one of the favourite sports of local people is surfing, due to the strong winds and choppy waters that are characteristic of Cádiz. There are various surf schools where your children, if they feel like it, can take their first steps in the sport.
A day of sightseeing with the family: a visit to Vejer de la Frontera
To cap off a perfect family holiday to Cádiz, be sure to visit Vejer de la Frontera. This beautiful town, built into the side of a mountain, is renowned for its whitewashed houses and narrow cobblestoned streets. The whole family will enjoy a pleasant afternoon stroll around its colourful squares, palaces and parks. One of Vejer's most popular restaurants is El Rincón del Califa. We recommend reserving a table in advance, as this would be the icing on the cake of a fantastic family holiday.
After reading about some of our suggestions for your trip to this famous city in southern Spain, you're probably surprised at how easy holiday planning can be when family-friendly locations such as this exist!
Related
plans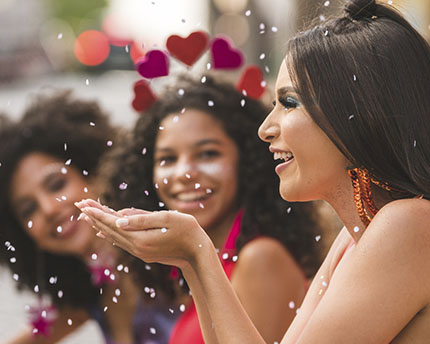 Leisure and Entertainment