What to see in Chipiona:
a magical town in the south
Chipiona is a beautiful town on Cádiz's coast, where the Mediterranean laps at its shores, known, among other things, for its wonderful beaches and incredibly long seaside promenades.
There's absolutely no question that the south of Spain is always a great choice for spending a few days on holiday, whether with family, friends or even alone.
Discovering Chipiona means discovering the culture of Cádiz in all its splendour. Its mild to warm climate makes this town the perfect place for a getaway, which can be visited all year round. The town's very welcoming people, its charm, and the smell of orange blossom will no doubt win over your senses. Beaches, gastronomy, monuments and a wonderful climate are the perfect ingredients for the trip of your dreams.
Discover the beaches of Chipiona
Playa de Regla
Chipiona's top beach boasts the distinction of a blue flag, awarded by the European Foundation for Environmental Education and a mark of its natural importance. Regla beach is very popular and is a perfect place to spend a day with your family and enjoy its calm, shallow waters. It is characterised by its size and fine sand.
Alongside the beach is Chipiona Lighthouse and the Plaza de las Américas wall. Spanning over a kilometre, it's perfect for a great day out with the best company.
Playa de las Tres Piedras and Playa Camarón
These two environmental gems, separated by sand dunes, are home to species as important as chameleons, which live here in their natural habitat. With their fine sand, both beaches offer magnificent views that never fail to delight visitors, such as the Regla Sanctuary illuminated at night.
When the tide goes down you can catch a glimpse of a natural feature that is more than worth a look: the fishing corrals, which are fenced in by walls of stone that emerge from the water at low tide.
Playa Cruz del Mar 
A grand main promenade gives on to Cruz del Mar beach. If you decide to visit it at low tide, you'll get the chance to see La Longuera fishing corral, which is enclosed by large walls.
Bordering the fishing marina of Chipiona, it is the perfect place for a quick dip as it has fewer rocks than other parts of the beach. The last stretch runs alongside Plaza del Castillo from where you can find the Cruz del Mar monument in the neighbouring area.
Restaurants in Chipiona that you'll fall in love with
Food is another one of the strong points of this beautiful, welcoming town. There's no doubt that Andalusia boasts a wealth of unique dishes that are typical of the south of Spain. You'll find everything from gazpacho and pescaíto frito (little fried fish) to true delicacies that can be found in the area's many restaurants.
Here's just a few of them so you can whet your appetite:
Gastrotasca Sin Bulli
This restaurant has gradually become one of the places to be. Situated right in the centre of Chipiona, it offers a range of simple, but exquisitely flavoured tapas and tostas (toasted bread with toppings). The octopus and hummus tosta and the fresh anchovy and avocado tosta are a cut above the rest, although all of them are up there.
Sin Bulli chooses to work only with the highest quality produce from the region—a complete treat for your palate. It is run by a father-son duo and, despite its small size, they've managed to make the most of it to satisfy even the most dimanding taste buds.
Ajedrez
The restaurant Ajedrez is situated next to Las Tres Piedras beach. As soon as you step through the door you'll sense its magic, thanks to the thoughtful décor which invites you to relax and enjoy all the great things on offer. It also boasts a terrace with incredible views, allowing you to savour the sunset in Chipiona.
Its menu is a fusion of more traditional dishes with real delicacies such as the five-tomato salad, curried duck breast with tropical fruits, rice with cockles, and langoustine carpaccio. Although its prices are a little on the expensive side, the care and attention they give to things more than make up for it.
Tourism in Chipiona
Now that you've acquainted yourself with its beaches and some of its most famous restaurants, it's time to get to know everything else there is to see and do in this southern town. Some of its monuments are famous for their links to well-known figures, which give the town a bit of extra importance as well as charm.
Discovering the famous Chipiona Lighthouse
Chipiona Lighthouse is famous for being the tallest in Spain and one of the tallest in Europe. Situated at the mouth of the Guadalquivir river, it is a lighthouse of the highest order. What's more, few people realise that it doubles up as an aerial lighthouse for airplanes flying overhead. Its beam of light provides horizontal and vertical illumination in order to assist aircraft.
Chipiona Castle: the great fortress
The origins of Chipiona Castle date back to the Muslim era, according to the Provincial Council of Cádiz. It features two floors covered by groin vaults and a wall that stretches from Cruz del Mar to Las Canteras beach. One of the castle's main objectives is to demonstrate to visitors the importance and relationship that Cádiz province has with the discovery, exploitation and colonisation of the so-called New World.
For many years, its main purpose was to simply protect its inhabitants. However, in 1890, it was converted into a hotel that was unfortunately abandoned several years later. Thankfully, however, it was restored by Chipiona Town Hall and now houses the Cádiz and the New World visitors' centre.
Muscat Museum
For lovers of fine wine, the Museo del Moscatel [Muscat Museum] offers an oenological experience, aided by both real and virtual scenarios, to completely immerse visitors in in the process. You'll learn about the modern-day production techniques, as well as the most ancestral wine-making practices. Visits are available in both English and Spanish.
Visiting Chipiona, strolling along its fantastic large beaches, and enjoying an unrivalled culinary experience with views you'll dream about is without a doubt a true joy. Cádiz boasts towns and places that are well worth adding to your list of must-visits. Are you up for it?
Related
plans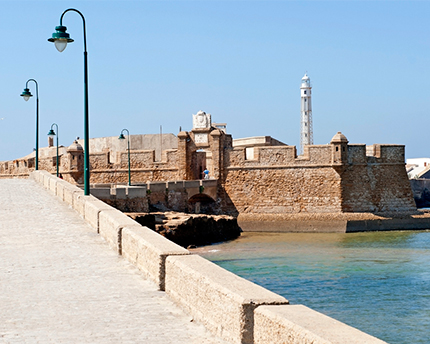 Places of Interest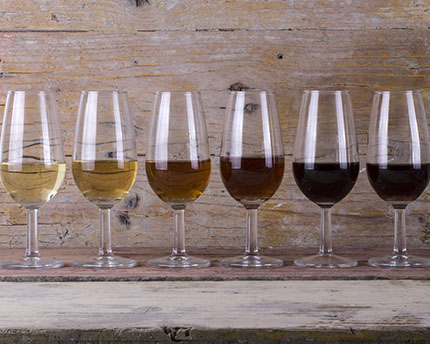 Food and Drinks