The history of
CrossFit in Gran Canaria
CrossFit burst onto the world fitness scene almost 25 years ago, making waves with their high-intensity programmes. The first box opened in Spain in Las Palmas 10 years ago. Perhaps what makes CrossFit so popular is that anybody, at any age, can pick it up. CrossFit is not just about getting fitter – it's about promoting a healthy mind set and camaraderie.
In 2019 there are 434 affiliated boxes in Spain and approximately 40 of them are located in the Canary Islands. Gran Canaria alone is home to 10 boxes. Canarians are health-conscious and have amazing weather all year long; two key ingredients that helped establish CrossFit in Gran Canaria.
The benefits of CrossFit
CrossFit is a branded and trademarked fitness regime developed in the USA. The strength and conditioning programme is made up of aerobic exercise, body weight exercises and Olympic weightlifting. The hour-long classes include a warm-up, a skill development segment and the WOD, the high intensity 'workout of the day', followed by individual or group stretching. During the WOD, participants work on developing strength, power and speed. Most of the equipment can be found in conventional gyms but there are a few toys that are unique to CrossFit: kettlebells, slam balls, medicine balls, straightjacket vests and tractor tires.
CrossFit has proven effective in the optimisation of the physical competence in each of ten recognized fitness domains: cardiovascular and respiratory endurance, stamina, strength, flexibility, power, speed, coordination, agility, balance, and accuracy. Experts affirm that the efforts of our labour can be quickly seen in a drop of body fat and an increase in self-esteem. The programmes are developed in such a way that the same WOD can be done by individuals with very different fitness levels. That means children, teenagers and adults can all benefit from this amazing programme by adjusting it so it corresponds to their age and fitness goals.
CrossFit in Las Palmas
An interesting statistic revealed that the Canary Islands has the most boxes in all of Spain – 1.37 per 100,000 inhabitants. This is not surprising considering the capital of Gran Canaria was a pioneer in opening the first box in Spain. There are currently 10 affiliated boxes on the island and Tenerife is the only island that has more – 15.
Las Palmas leads the pack with 75% of the boxes located within its confines. The towns of Telde, Arinaga Puerto Rico de Gran Canaria and Maspalomas are just on the capital's heels.
Las Palmas top boxes include CrossFit Las Canteras (Paseo de las Canteras, 28), LPA CrossFit (Av. Alcalde José Ramírez Bethencourt, 5), and CrossFit Canarias (Polígono Industrial Díaz Casanova, 15). CrossFit-certified trainers lead the WODs and are responsible for onboarding newbies.
Occidental Margaritas Hotel:  where CrossFit and holidays coexist
CrossFit has demonstrated that it is here to stay and that is further substantiated by the fact that hotels are starting to add boxes to their facilities. The 4-star Occidental Margaritas Hotel, located just across the famous Maspalomas Dunes, recently added a fully equipped CrossFit box where guests train in an outdoor space with a trainer free of charge. Five classes are given per week.
The hotel's initiative is twofold: it seeks to offer athletes lodged at the hotel the chance to continue training while on holiday, while offering non-active guests the chance to try CrossFit in an exceptional facility.
Margaritas CrossFit Box comprises two areas for weight training with barbells, rings, wall balls, and a sandpit for dragging. There is a wide selection of equipment to choose from, including war hammers, climbing ropes and assault bikes. Available for over 18s only.
CrossFit Games in Gran Canaria
As CrossFit gained popularity, competitions started popping up. The first official competition at was the Regional CrossFit Championship in Gran Canaria and it was an opportunity for Canarians to test their performance. It was followed by the International Atlantic Games in Las Palmas. The first edition took place in late March 2018 and approximately 130 crossfitters from different corners of the globe participated.
Related
plans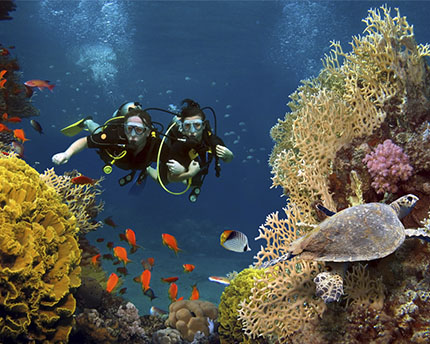 Sports and Adventure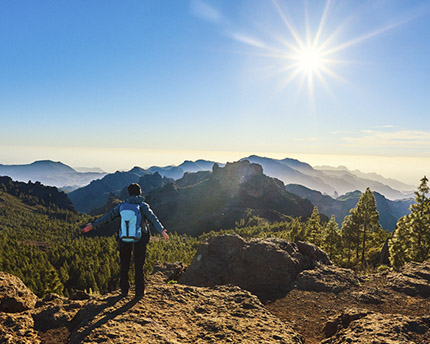 Sports and Adventure