A guide to eating out

in Gran Canaria
Las Palmas is a culinary hotspot teeming with delectable restaurants where you can savour the delicious local cuisine. There is so much more to Las Palmas than palm trees and sun – the culinary scene is the product of a lively fusion of cultures. Nevertheless, the capital isn't the only spot where you will be treated to great food – the island is dotted with amazing restaurants. Some even appear in top national and international culinary guides, a testament of the superb quality of Canarian kitchens. However, you don't need to eat at a Michelin-star restaurant to enjoy quality products at affordable prices. Read on to discover the best restaurants the island has to offer – from oceanfront eateries to countryside taverns, you'll be spoilt by scrumptious food and warm Canarian hospitality.
Eating out in Gran Canaria
The culinary scene has been heavily influenced by the countless foreigners who have made their way to the Canary Islands from the four corners of the globe. The island remained an important juncture between the Americas, Africa and Europe for centuries, before becoming a world-class holiday destination. This international influence gave rise to a premier selection of cuisines and restaurants, offering a range of delectable flavours and ingredients. Hungry patrons can satisfy any craving: be it Canarian, Asian, North African, South American, Italian, French, German and even Caribbean. Read on to discover some the island's top, mouth-watering kitchens.
Restaurants in Gran Canaria
One of the most highly recommended restaurants in Gran Canaria is Aloha 37 at Hotel Occidental Margaritas (Playa del Inglés). Come enjoy spectacular cuts of meat, chargrilled to perfection and their phenomenal desserts – just make sure you leave a little room! Other noteworthy restaurants include:
El Caserón del Cortijo (Camino del Golf, 1, Telde): this is another great restaurant to enjoy chargrilled food. Everything from ocean-fresh fish to yummy pizzas and, of course, exquisite meats are prepared over the grill. There is also a wonderful garden where you can enjoy alfresco
Nelson Restaurant (avenida Polizón, 47, Playa de Arinaga): specialising in seafood, this lovely restaurant uses fresh, seasonal produce in the preparation of tasty dishes with a creative twist. Their rice dishes, such as arroz meloso con bogavante (creamy lobster rice), are loaded with flavour. Their assorted dessert menu won't disappoint either: the sinful Cardhu whiskey pie is exceptional.
La Trastienda de Chago (Andamana, 5, Gáldar): this establishment has been whipping up authentic Canarian dishes for almost a century now. With a focus on zero-km food products, come enjoy dreamy Canarian cheese  washed down with exceptional Canarian wines – fruit of the some of the most ancient vines in Europe.
Top restaurants in Gran Canaria
The influence of other cultures on Canarian cuisine has resulted in a unique, rich culinary offering throughout Gran Canaria, where feasting is an integral part of Canarian life. Head to any of the following restaurants to savour authentic Canarian fare:
Casa Brito (Pasaje Ter, 17, Arucas): Don't be thrown off by the rustic décor of this restaurant. The kitchen prepares some of the best island food on the large chargrill pit located in the main dining room.
La Aquarela (Barranco de la Verga, Patalavaca): This restaurant has received nothing but accolades for their incredible attention to detail in the preparation of sublime dishes with fresh ingredients. It boasts one Michelin star and is hands-down one of the top restaurants on the island.
Los Guayres (avenida Los Marrero, 2, Lomo Quiebre, Playa de Mogán): The executive chef Alexis Álvarez and the rest of the team reinterpret the fresh flavours of Canarian cuisine and deliver an unforgettable culinary and sensory experience in an elegant setting.
Cheap and cheerful dining in Gran Canaria
There are many places where you can enjoy great eating without having to spend a fortune in Gran Canaria. There are the bochinches, traditional Canarian eateries, where you can enjoy generous portions of lip-smacking food for reasonable prices. This is just one example, as there are many other places waiting to surprise you for their affordable deliciousness. Here are some of our favourite inexpensive restaurants – but ask the hotel or locals for their favourite go-to-places:
Bochinche Asador Ca'tita (carretera Las Palmas a Marzaga, 50): this bustling restaurant prepares delightful unpretentious dishes, brimming with freshness. Especially popular at lunchtime, expect more-than-generous portions.
El Rinconcito de Canarias (avenida Juan Díaz Rodríguez, 14, Puerto Rico de Gran Canaria): Specialised in paellas, this restaurant also prepares traditional Canarian dishes. There is also an oceanfront terrace where you can enjoy your lunch with sea views.
Restaurante Cueva Tagoror (Montaña de las Tierras, 21, Ingenio): Located in a real cave, this wonderful restaurant serves large portions of mouthwatering local, traditional fare.
Puerto de Laguete (Nuestra Señora de las Nieves, 6, Puerto de las Nieves): this restaurant belongs to the co-op and serves the best ocean-fresh fish and seafood on the island. The octopus and calamari are a definite must, while the fish soup is a burst of succulent flavours.
Related
plans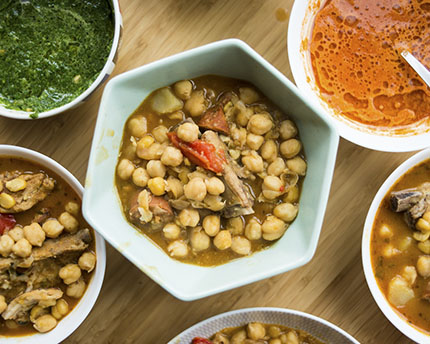 Food and Drinks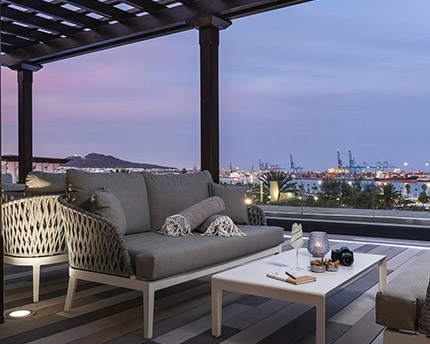 Food and Drinks