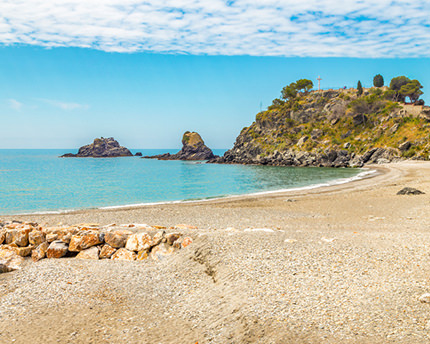 Sea and Beaches
The beaches on Granada's Costa Tropical have it all: crystal-clear water, fine sand, pebbles and tropical temperatures.
Read more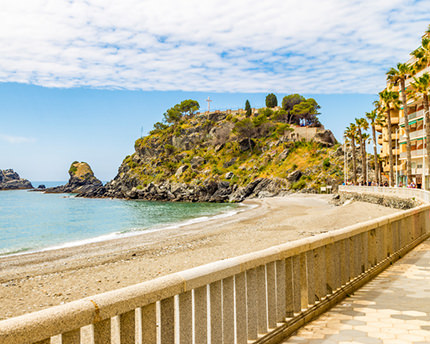 Peñones de san Cristóbal, Almuñeca, Spain, seen from the eastern side. The viewpoint offers a great view of the coastline in both directions
Sea and Beaches
Southern Spain hides a small piece of paradise: Granada's Costa Tropical, which boasts clear waters and 20 °C year-round.
Read more