Jamar, a gastropub that serves
delicious experiences
When locals are hungry, they don't go out to eat but rather to 'jamar'. Granada's refined traditional cuisine has transformed lunch into something that exceeds physiological needs to become an experience that exudes beauty and culture. With this in mind, what name could be better than Jamar for a gastropub that encourages diners to devour not just food, but also unique experiences, special gatherings and culinary culture. By the hand of chef Silverio Ramos, who is known for his homemade creations based on seasonal ingredients, in less than one year Jamar Gastrobar has become a meeting place for foodies searching for traditional local cuisine made with vanguard techniques. Housed in the Occidental Granada hotel, the establishment has a separate entrance on Calle Alhamar, in the centric neighbourhood of Fígares.
Experiences for the senses starting at just €20 per person
At Jamar Gastrobar, tapas, traditional recipes and homemade sweets undergo a creative process that pairs flavours and textures to serve more than just a bite, but rather a unique experience for the senses. And with an affordable price: for around €20 per person, we have a renowned chef like Silverio Ramos work with us to prepare special creations that will make your mouth water. The enticing names of some of the star dishes will be enough to win you over: "smoked sardine on toast with Arzúa cheese and tomato marmalade", "prawn croquettes", "oxtail Parmentier with foie gras cubes", "Pork cheeks with Pedro Ximénez sauce and mashed potato" and more. To accompany the food, the wine list includes a selection from Rioja, Rueda, Toro and Navarre, along with excellent local wines such as the white Fontedei Albayda 2014 and the red Guindalera.
Many of the dishes at this gastropub, such as broad beans with Trevélez ham or pork carpaccio, are for sharing because Jamar Gastrobar showcases this social and cultural dimension of food, as proven by its 'special gatherings'.
Culinary gatherings
Every day at Jamar can be different. The gastropub organises weekly events ('special gatherings'), announced on its active Facebook page, to create unique and fun settings in which culture and food go hand in hand. Aspiring oenologists can attend wine tastings arranged by local vineyards, fans of Italy should try L´Aperitivo Italiano and people who crave sugar have a date with Sweet Tuesdays, where tea and coffee will be served alongside homemade specialities such as apple strudel or sweet lemon pie. People who need an excuse to practice speaking another language can attend our language exchanges, which can include a wide array of tongues in a cosmopolitan city like Granada.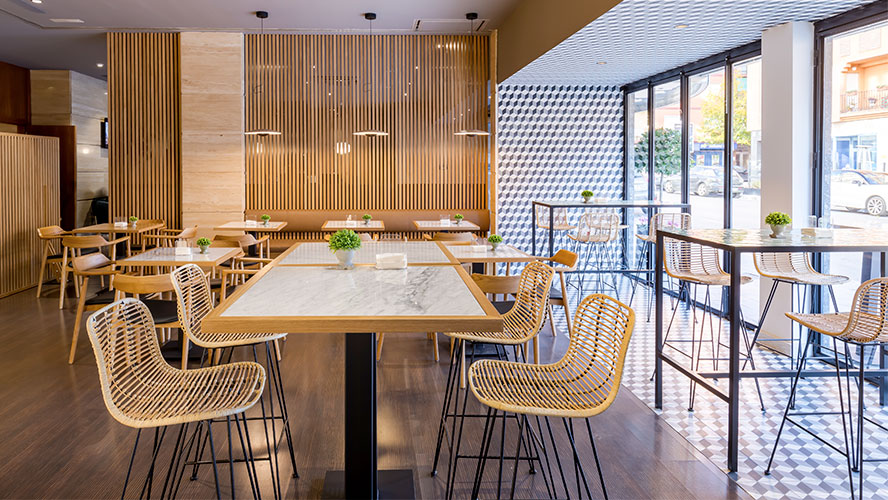 Tradition and vanguard in every element
Jamar Gastrobar combines traditional and modern aspects to create an aesthetic concept that can be perceived in every detail, beyond the food. The bright establishment with a vanguard design melds a modern feel with a classic bar and high tables so diners can enjoy their tapas according to Granada's long-standing culinary traditions.
Information of interest
Average price: €20 per person (excluding drinks)
For additional information and reservations, please visit the Barceló Occidental Granada
Related
plans