Traditional Granada
dishes for every palate
To truly get to know a city, you must try its food. Its traditional flavours, special creations, local ingredients and drinks. Everything helps us to become further immersed in our surroundings and fully discover the places we visit.
As far as Granada's cuisine, the local tapas are worth highlighting since there are many different variations and an array of places where they are served. Traditional Andalusian dishes are also noteworthy, and the best of the best are available in Granada.
The city's cuisine is a combination of Middle Eastern and Andalusian food. Its Arab roots are also present in the dishes that use the same spices as Moorish creations. The region of Granada also boasts a wide variety of local ingredients.
Below are some of the dishes you should definitely try when visiting the city.
Free cancellation
Pionono
This pastry perfectly represents the traditional sweets of Andalusia and Granada. It is a small sponge cake that is rolled to create the cylindrical base of the dessert, which is soaked in a sweet nectar and topped with flambéed cream for a fresh and irresistible texture.
Piononos owe their name to Pope Pius IX (Pío IX). Their creator, Ceferino Isla, named them after the pope in his native language (Pío Nono) for having proclaimed the doctrine of the Immaculate Conception.
Similar versions have been created in Latin America, including sweet, savoury or sweet & sour alternatives, in addition to one in which the sponge cake is replaced with fried plantain.
Piononos are available at pastry shops in the city centre or for dessert at many restaurants in the region.
Fried aubergine with honey 
Granada is one of the best cities in which to eat this recipe that is originally from Andalusia. The contrasting flavours—the sweet honey and the savoury aubergine—are the secret to its popularity.
Tapas and portions of fried aubergine with honey are staples at Granada's bars and restaurants. This dish with Moorish roots is an undisputed favourite.
Although the aubergine is usually cut into sticks, it is sometimes sliced instead. To make it at home, follow this simple recipe: cut the aubergine into slices or sticks, depending on your preference, sprinkle with salt to draw the water out, coat in flour and then fry until crispy. Serve with drizzled cane syrup or molasses on top. 
Free cancellation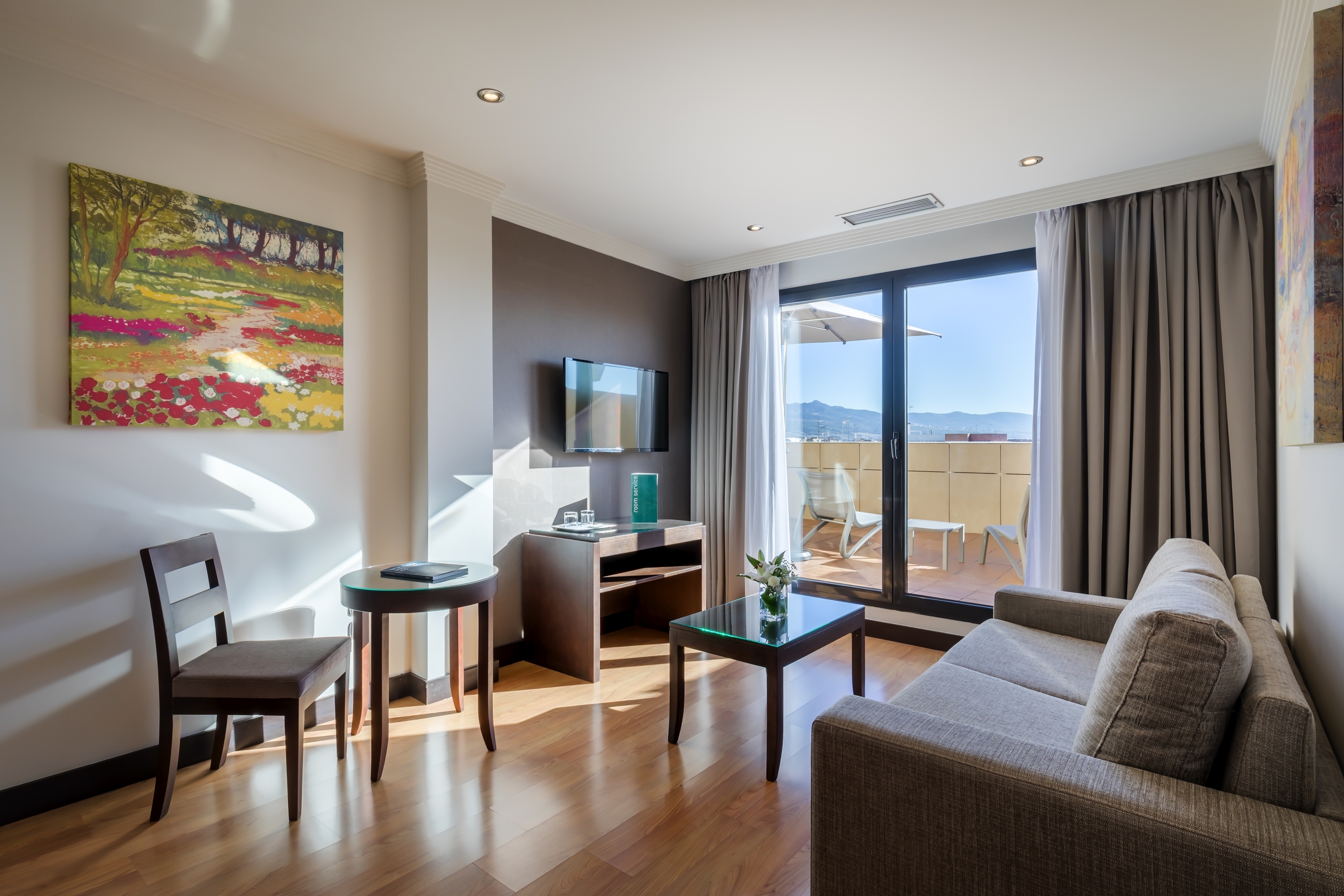 Remojón granadino
This salad is one of the most refreshing dishes the city has to offer. Similar versions can be found in other provinces such as Jaén and Córdoba, but they all share an orange base seasoned with olive oil.
The simplest version consists of a peeled orange with a drizzle of olive oil, and it is usually eaten for dessert or as an afternoon snack. However, if you prefer, there are more elaborate recipes that include cod, onion, hard-boiled egg, olives, etc., topped with a bit of sprinkled paprika. All of these versions are served as a refreshing starter that is perfect for summer.
Plato Alpujarreño
This dish brings together the most traditional local ingredients on a single plate. Since the recipe is quite filling, it is best eaten as a treat from time to time. You can choose from black pudding and chorizo, preserved pork loin or longaniza sausage, all with poor man's potatoes, fried eggs and serrano ham from Alpujarra.
Although it may not be one of the most traditional dishes in the region, it is definitely one of the most requested in bars and restaurants.
Olla de San Antón
During the weekend of San Antón (17 January), Granada's bars and restaurants serve this dish, which is named after the festival. Since the date falls in the middle of winter, we guarantee that this dish will warm you up in record time.
This rice casserole with black pudding, pig's snout and pringá (slow-cooked meat) is rather filling and the perfect excuse to take a break from your diet after Christmas. The stew is mixed with broth, dried broad beans and beans to create a delicacy that is only suitable for special occasions.
Tortilla del Sacromonte
The full Sacromonte experience includes seeing an authentic flamenco show and trying the local version of the tortilla omelette.
Although this is not a light dish, it is worthy of a feast. It looks like a Spanish potato omelette, but there is much more inside since the base consists of lamb casquería or offal: testicles, brains, etc. Chorizo is sometimes added, but the most authentic version also includes broad beans, peas, cured ham and sweet peppers, all mixed with potatoes and eggs in the shape of a Spanish tortilla omelette.
This dish originated in the Abadía del Sacromonte abbey and there are two versions of the story behind its creation. The first is that the omelette was made using the cheapest parts of the lamb so students could be well fed. The second is that it resulted from a meal that the abbey wanted to prepare for important guests. Unfortunately, the lamb to be roasted was stolen, so omelettes were made using the remaining parts of the animal. The dish was a complete success and became incredibly popular.
Traditional Granada drinks
All of these succulent dishes should be paired with a drink. Wine and beer go hand in hand with the city's cuisine.
Noteworthy wines include those from Contraviesa, Albondón and Albuñol. The most common beer in the region is called Alhambra, which has been produced in the city since 1925.
Granada's cuisine is based on contrasts and traditions, so to experience the most authentic version of the city, be sure to order the local dishes on your next visit.
Related
plans