Activities to do with children in Madrid,
museums and leisure centres
What to see in Madrid with children. The city's museums
The axis of Castellana-Recoletos is much more than the financial centre of the city. This is where you can find some of the most important attractions of the city to visit with children, such as the Natural Science, Archaeology and Wax museums and the Santiago Bernabéu Stadium. The Barceló Emperatriz (link interno) hotel has family rooms for up to six people and is only one step away from Castellana, so you will be able to save time getting to places. 
Natural Science Museum
In the heart of Castellana, amidst gardens, stands the mansion where the National Natural Science Museum is located. During the weekend and school holiday periods the museum offers educational and cultural activities such as workshops, storytelling and guided tours. 
This is where children learn about our planet and the importance of taking care of its biodiversity. In the area dedicated to the Mediterranean they will be able to see a giant octopus. Recently, this section has added an exhibition dedicated to the fauna of the Guadarrama National Park (link interno). They will also be able to see fossils and minerals that bear witness to human evolution. 
Calle José Gutiérrez Abascal, 2. 
Entrance fee: Only museum: General €6, children €3. Museum+oceans: General €9.50, children €5.50. Special prices for large families. 
Getting there: Metro L7, 10-Gregorio Marañón. Bus: Routes 7, 12, 14, 27, 40, 45, 147, and 150. 
Madrid's Wax Museum
Madrid's Wax Museum (Museo de Cera de Madrid) has 450 statues of some of the most famous personalities. The most popular for children are those of sports people like Nadal, Casillas and Ronaldo and fictional characters such as Jack Sparrow, Bart Simpson and Spiderman. 
The most daring mustn't miss the horror train or the simulator, which are both included in the entry price. 
Paseo de Recoletos, 41. 
Entrance fee: General €19, children from 4 to 12 years of age €12. 
Getting there: Metro L4-Colón. Bus: Routes 27, 14, 5, 45, 53, and 150. 
Madrid's Archaeological Museum
The Archaeological Museum is located on Plaza de Colón, sharing the same building as the National Library and is accessed from Serrano Street. The Egyptian mummies the children will find especially interesting, but there are also pieces from Ancient Rome, Greece and the East, which we are sure will also arouse their curiosity. There are family workshops held on Sunday mornings.
Calle Serrano, 13. 
Entrance fee: €3. Free on Saturdays from 2:00 PM and Sunday mornings. 
Getting there: Metro L4-Serrano. Bus: Routes 1, 9, 19, 51 and 74. 
Bernabéu Stadium Tour
If you are visiting Madrid with children, you must not miss going to the Santiago Bernabéu football stadium. They will be astonished by the size of the pitch when seen from the grass and feel like a member of the football team in the changing rooms or sitting on the bench. The tour lasts half an hour and includes a panoramic view of the stadium, access to the "Best Club Ever" room, sensations room, photo montages, the football pitch, presidential box, dressing rooms, tunnel, benches and coaching area, press room and shop. Now it is also available with an interactive audio guide.
Avenida Concha Espina, 1. 
Entrance fee: from €18. 
Getting there: Metro L10-Santiago Bernabéu. Bus: Routes 14, 27, 40, 43, 120, 126, 147 and 150. 
The best activities to do with children in Madrid
If you are travelling to Madrid with children, you cannot miss visiting some of the greatest leisure centres of the city. There is a variety of options, all of which are different, but there are some recommendations that they all have in common, such as purchasing your tickets online to avoid queues. 
Parque de Atracciones de Madrid
In 2019, Madrid's Amusement Park celebrates 50 years of entertaining children and people of all ages, who come to the capital. Many things have changed during the years for it to continue being a reference point for leisure in Madrid, including new attractions, expanding its family area and creating specially themed seasons for youngsters. Located right next to the entrance of the Batán metro station, you will find Nickelodeonland, the new children's area for the youngest members of the family. Jump on water rides such as those of Dora the Explorer, PAW Patrol, the Ninja Turtles and of course, SpongeBob SquarePants. They will find it hard to resist taking their picture with some of their heroes and will be able to visit the pineapple in City of Bikini Bottom. 
The all-time classics cannot be forgotten. As you walk through the park you will see the mine train, a boat trip through the jungle, a zeppelin ride and be able to discover the fourth dimension in the 4D cinema. The water roller coasters, flying carousels and the simulators are for the more daring. 
Casa de Campo, no number. 
Entrance fee: General from €19.90, free for children who do not reach 1 metre in height. Family tickets and menu packages available. 
Getting there: Metro L10-Batán. Bus: Routes 33, 55, and 65. 
Faunia
Faunia is not just a common zoo. It is arranged in four ecosystems that transport visitors from one end of the world to the other. It has over 3,000 animals of 300 different species, which live in the 15 themed areas that recreate their natural habitat. In order to achieve this, there are over 15,000 plants and trees of around 1,000 different species across its 14 hectares of land. Here you have the opportunity of interacting with species that are unique in Spain, such as the Antillean manatees, which have just had a new-born. Some of the most emblematic animals of the park are the colony of more than 100 penguins of seven different species and the group of squirrel monkeys from the Amazon jungle. The tropical storm which you come across, the seals, sea lions and nocturnal animal area are amazing. On certain dates, the park offers the opportunity to sleep with the penguins. 
Avenida de las Comunidades, 28. 
Entrance fee: General from €15.90, free for children under 3. 
Getting here: Metro L9-Valdebernardo. Bus: Route 71. 
Madrid's Zoo Aquarium
Madrid's Zoo is divided by continents. In Africa, you will see the beautiful giraffes, zebras and chimpanzees, while in Asia, you will see elephants, the Bengal tiger and the panda bear. You can also see the impressive bison from North America, birds with gorgeous colourful plumage from South America and koalas from Madagascar. The little ones will of course be able to discover the European fauna, from the lynx, to the brown bear or reindeer and the wolf. The exhibitions are one of the great attractions of the park, both the aquatic ones, with dolphins and sea lions, and the exotic birds and birds of prey.  
The aquarium has become one of the greatest attractions of the park, which can be seen from any point in the park as it is easily recognised due to its pyramidal crystal structure. Walking along the 18-metre tunnel, under the colourful fish and sharks, is a complete experience. 
Casa de Campo, no number. 
Entrance fee: General from €17.90, children from €15.90 and free for under 3–year–olds. Special family packages and discounts available. 
Getting there: Bus: Route 33. 
Micropolix
Micropolix is a city where children between the ages of 4 to 14 can experience living like and adult. They will learn a trade and will have to work to earn their eurix, and the first thing they will probably do with them is get their driving licence. 
They will be able to become journalists, actors, scientists, fire-fighters, librarians, mayors, pilots, policemen or models, among other professions, that they will register in their passport to earn their money. There are over 30 modules with activities that last around 15-20 minutes. In some modules they will be able to earn money while in others that consist of leisure or training activities they will have to pay. Parents can take a tourist ticket and enjoy magic shows and dance shows or compete with their children on quad bikes. 
Calle Salvador de Madariaga, San Sebastián de los Reyes. 
Entrance fee: From €12.50. Reduced rates for large families. 
Getting there: Bus: Route 152C: Plaza de Castilla-San Sebastián de los Reyes, Centro Comercial Alegra stop. 
Parque Warner
At the Parque Warner, visitors can enjoy the super heroes from the Justice League, the Looney Tunes and Hanna Barbera characters, as well as live musicals and shows made by specialists with explosions and fights in the most authentic Hollywood style. 
You will be surprised by its street animations as you move from the Old West to the Cartoon Village, crossing the superhero area in a world of film studios. A pioneering park for incorporating virtual reality glasses on a real roller coaster. That sounds exciting! 
In order to make your visit to the park smoother and enable you to make the most of the attractions, there are various Road Runner passes available which allow you exclusive access to the most sought-after attractions. 
When the heat arrives in Madrid, the Parque Warner Beach opens, with independent access, water attractions and a real sandy beach with a wave pool. 
A-4 highway, exit 22. 
Entrance fee: General from €26.90, free for children under 1 metre tall. Parque Warner Beach from €16. 
Getting there: By car on the A-4. The car park costs €10.  
Intu Xanadú
The Xanadú Shopping Centre has undergone a major refurbishment, turning it into the perfect place for family leisure. It has an aquarium and a children's activity area, as well as the indoor ski slope it already had. Atlantis Aquarium Madrid is a new concept of interactive aquarium in an area of 6,000 m2, where you can complete various challenges around the 20 aquarium exhibits and where you will find everything from mangroves to corral reefs, until reaching a virtual beach. There are over 150 marine species. The challenges you come across are based on a future affected by climate change. Immersive corridors, waves of rubbish, recreations and interactive screens with challenges of conservation of the marine environment use virtual and augmented reality technology in order to make children aware of the importance of our oceans. 
In addition, the Intu Xanadú leisure centre has dedicated a themed area of 6,000 m2 to the worlds of SpongeBob SquarePants, PAW Patrol, the Ninja Turtles and Dora the Explorer in Nickelodeon Adventure Madrid. Here, the children can jump on the slide of the PAW Patrol Control Tower, get their licence from the SpongeBob SquarePants navigation school and discover the tunnels under New York City and its sky scrapers with the Ninja Turtles. The smallest members of the family, who are not yet walking, can play in the Rugrats area. 
A-5 highway, exit 22. 
Entrance fee: Atlantis: General from €9.90, children aged 3 to 7 from €6.90. Nickelodeon Adventure: Children from €9.90. 
Getting there: By car on the A-5. Bus from Príncipe Pío: Routes 528, 534, 539, 541, 545, 546, 547 and 548.  
Related
plans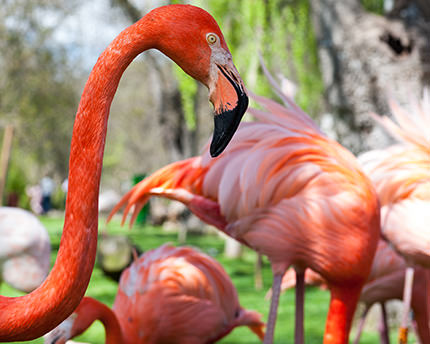 Leisure and Entertainment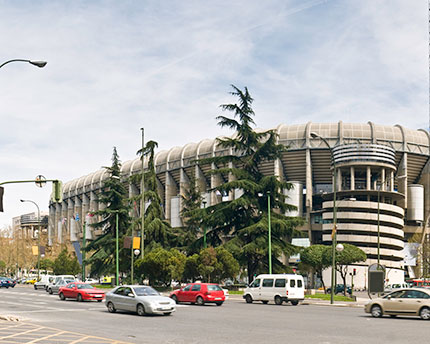 Places of Interest