San Ildefonso Market:
take a foodie break
San Ildefonso Market enjoys an outstanding location in the heart of Calle Fuencarral, one of the biggest shopping streets in Madrid. It's the ideal destination for anyone who wants to stop and take a break, whether they've been shopping or not.
The market was launched just a few years ago with the aim of bringing the street food concept to Madrid, after seeing how successful it had been in Asian cities, London and New York. However, despite serving street food, this utterly delightful space is covered and protected from inclement weather. As a result, it's usually thronging with diners sampling flavours from around the world, particularly at the weekends.
What is San Ildefonso Market like?
San Ildefonso Market comes as a great surprise. In fact, when you first see its narrow façade, similar to that of many other bars in the area, it's hard to imagine the world of flavours (and size of the space) waiting for you once you pass through its doors.
There are over 20 stands serving every imaginable type of food spread across four floors. And throughout the length and breadth of the space there are countless tables, bars and stools so that you can try the dishes on offer in comfort.
Unlike the other food markets that have popped up in Madrid in recent years, such as the San Miguel or San Antón markets, here the stands all sell food that is cooked or ready to be eaten.
In addition, one of the most attractive aspects of San Ildefonso Market is the fact that it has two patios (or terraces) that are one of the most delightful spots in the capital, especially in summer. They're open all year round, smoking is permitted, and each terrace is decorated with plants and fitted out with benches, high tables and stools where you can eat and drink.
International cuisine
Visitors to San Ildefonso will discover numerous stands with foods from around the world, from the popular hamburger to dishes that you could easily find in any Asian market. Some of the most interesting stands include:
La Arepera: Venezuelan cuisine served in traditional cornflour arepas, perfect for coeliacs. They also have chicken and fish dishes, and Venezuelan tequeños with cheese, cheese with guava and chocolate.
Akma: This stand offers an interesting fusion of Japanese and Korean food with a greater emphasis on the latter. Very intense flavours that are sure to create a big impression.
Xin Chao Viet Nam: Highly authentic Vietnamese cuisine. Strong seasoning and the spicy kick typical to many of the dishes from this Asian country.
Paco's Tacos: Irresistible, crowd-pleasing Mexican food. Tacos, nachos, guacamole and burritos with a variety of fillings.
Gyoza Bar: Here you'll find oriental techniques applied to very Spanish ingredients. You can try dim sum, spring rolls, pad thai, rice and other tasty surprises.
Cultura Café: Every kind of delicacy from around the world, from coffee and chocolate to designation of origin cheeses and fruit jams. This gourmet café also serves home-made crêpes filled with many of their products.
Spanish cuisine
Don't miss the stands serving Spanish food during your trip to San Ildefonso Market. Some of the most mouth-watering, fun options are:
La Parrilla: The perfect spot for meat-lovers. Here you can try everything from Iberian sausages to the finest cuts of barbecued meat.
Pincholand: This stand serves examples of modern Spanish pinchos or tapas. That means that any combination goes, as long as it tastes good and is popular with diners.
La boutique del ibérico: Here 'ibérico' doesn't just mean products derived from the Iberian pig but also includes other high-quality Spanish foods with lots of flavour. There are plenty of delicious cheeses, for example.
La del pulpo: As the name suggests, octopus is the star of the menu at this stand but they also serve excellent fish and seafood. And you'll even find oysters!
Granja Malasaña: You come here to eat eggs. But not just any eggs! Laid by free range hens and seasoned with succulent ingredients such as truffle, the eggs are used in many different dishes. And in the classic Spanish omelette too, naturally.
Jaleo croquetas bar: There just had to be a croquette stand in a place like this. The 'grandmother's recipe' croquettes are home-made and stuffed with classic and original fillings, such as boletus mushrooms, langoustine and truffle or Gorgonzola cheese.
Other original attractions
The bars in San Ildefonso Market are one of its most tempting aspects and here you can try international beers and a diverse selection of wines and spirits from many different countries. Wine bar Divinus is a particular highlight and its cellar has new labels every month; some are truly surprising and original. Behind the bar, the waiters are more than happy to advise customers from other stands about the best wine pairings.
The following stands are also highly recommended:
Barra de la primera planta: Not just the biggest bar in San Ildefonso Market, it also has the largest selection of drinks. From soft drinks and beers to a long list of whiskies, gins and rums used in cocktails and long drinks.
Barra Beer Experience: Located on the ground floor, this bar specialises in beer, as its name suggests. It serves beers from many different countries, but also Spanish labels.
Guettes: Serves sandwiches made from a huge range of ingredients, always combining artisan bread with gourmet flavours.
Information of interest
How to arrive
On foot: San Ildefonso Market is ten minutes walking distance from the Puerta del Sol and slightly less from the Calle Fuencarral and Gran Vía crossroads.
By metro: the closest stations are Gran Vía (lines 1 and 5) and Tribunal (lines 1 and 10).
By train: Cercanías lines C3 and C4 (Sol station).
By bus: routes 4 and 149 (Tribunal stop).
Website details
Related
plans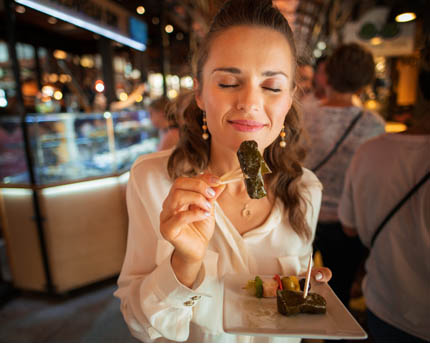 Food and Drinks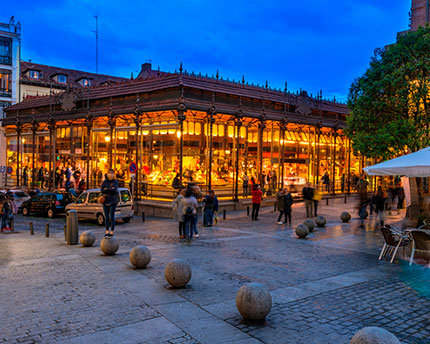 Food and Drinks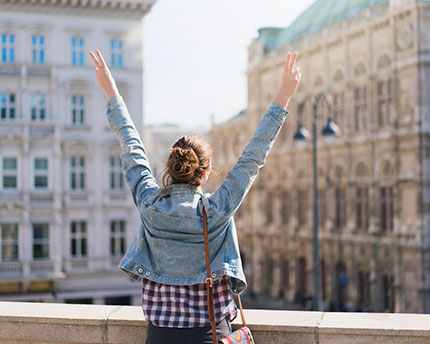 Places of Interest