Calle Larios in Málaga.
The commercial heart of the city
Calle Larios is the most emblematic, elegant and famous pedestrian street in Málaga. Always busy, with its shop doors wide open, it's festooned with decorations whenever possible for parties and festivals, and oftentimes it even hosts art and photography exhibitions. Much of Málaga's social life is also focused here—perhaps that's why it has plenty of benches, so you can stop for a rest, a chat and to enjoy the bustle of this eternally buzzing city. One thing is for sure: any shopping plans in Málaga inevitably mean passing along here.
Just 350 m long and 16 m wide, Calle Larios is one of the most sought-after business addresses in the world. It was named after Manuel Domingo Larios y Larios, the second Marquis of Larios, who contributed to developing the textile industry in nineteenth-century Málaga. You can admire a statue of the Marquis at the start of the street by the crossroads with the Alameda Principal in a monument by none other than Benlliure.
Calle Larios, aristocratic and elegant
Calle del Marqués de Larios (as it's officially known) was built in 1891 and has had a glamorous, aristocratic and elegant air ever since. It starts at the Plaza de la Constitución and opens out into the Parque de la Alameda Principal, just a few steps from the sea. Each side is lined by solid symmetrical buildings with curved corners designed by Málaga-born architect Eduardo Strachan. He was apparently inspired by current trends in Chicago when he planned this main street in Málaga's old town.
The original pavement in Calle Larios was made from wooden trunks, giving the street a warm, cosy atmosphere, but 16 years later, in 1907, the Guadalmedina river burst its banks and the wooden blocks were washed away in the flood; they were subsequently replaced by granite. The most recent refurbishment of the (already pedestrian) street's pavement took place in 2002.
Christmas and Carnival lights
Calle Larios—known by some as "Málaga's Gran Vía"—is among the 50 most expensive streets in Europe. At Christmas it throngs with people who head to the commercial area in the centre of Málaga to do their Christmas shopping and, at the same time, enjoy the profusion of LED lights decorating the length of the street. No expense is spared—these Christmas lights give the most elegant streets in the world a run for their money. The same is true during Carnival and other important festivals, although naturally with different decorations.
In summer, Calle Larios is covered with awnings to make walking along the street more bearable in the intense heat. During the Málaga Fair, a huge gateway is installed here in tribute to the festival and Calle Larios is happy to join the party with numerous opportunities to sample wine and tapas. As March approaches, bringing the Film Festival with it, a red carpet is appropriately laid along the street. So it's easy to see that this lively street loves to dress up to impress and make the most of all its charms.
The heart of Málaga's Holy Week
During Semana Santa—Málaga's Holy Week—Calle Larios becomes the nerve centre of the official procession route. Every brotherhood passes along the street to reach the official stand of the Agrupación de Cofradías [Association of Brotherhoods] at one end where the provincial and municipal authorities sit to watch the religious sculptures as they are carried past.
Calle Larios has been pedestrian since 2002. This decision has revitalised commerce in the area and shortly afterwards main Spanish and international clothing brands moved here. Today the most exclusive stores and franchises occupy addresses that not so long ago were filled by traditional shops. On Calle Larios you'll also find bars, ice-cream parlours, restaurants, café terraces and sculptures by different artists.
Shopping centres in the centre of Málaga
If you want to draw out your day of shopping in Málaga and explore beyond Calle Larios and its nearby streets, we highly recommend heading to the Centro Comercial Larios Centro shopping centre next to the train and bus stations. It was built on the exact site of the old Larios gin distillery—hence its name—which was demolished in 1992. The shopping centre covers 99,000 square metres that are spread across two floors with 153 establishments.
Naturally, it has a wide range of fashion stores and brands include Primark, Dunnes Stores, Zara, Worten, Massimo Dutti, Stradivarius, Springfield, Amichi, Décimas, etc. You'll also find several restaurant options, such as Pans & Company, Burger King and 100 Montaditos. Further attractions include hairdressers, gift shops and home decoration stores.
Málaga Plaza and Vialia shopping centres
There are two other slightly smaller shopping centres that are worth mentioning:  Málaga Plaza is just moments from El Corte Inglés and is home to popular stores such as FNAC, Imaginarium and MoviStar, plus a 1,200-square-metre gym; while in the Centro Comercial Vialia, located inside Málaga train station building, you'll find brands such as Mediamarkt, H&M, Mercadona, Swarovski, Calzedonia, Intimissimi and Yelmo Cines.
Shopping centres also have the advantage of easy parking if you're travelling by car and their car parks are normally free of charge if you've purchased something. Another advantage is that they have air conditioning and heating, avoiding any problems due to inclement weather.
Related
plans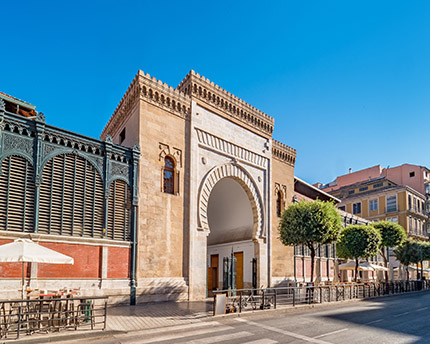 Places of Interest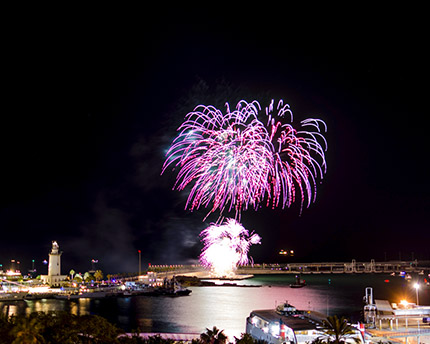 Leisure and Entertainment