Málaga's Bullring:
a veritable architectural icon
Málaga's Bullring [Plaza de Toros], popularly known as La Malagueta, is not merely the epicentre of this city's bullfighting tradition: it is also one of its most symbolic monuments. In fact, in the heart of the neighbourhood from which it takes its name, the perfection of the form of this arena has become a highlight of the classic image of the city. The very same image that the tourists take away on their cameras and/or their mobile phones from their vantage point at the Gibralfaro.
Here, some of the greatest figures of bullfighting, both nationally and internationally, have tasted victory. However, every bit as impressive as the bullfights that take place here every year is the monument's architecture, which bears the signature of Joaquín Rucoba, who also designed the Mercado de Atarazanas market.
A true work of art in Neo-Mudéjar style, which has been declared a Historic-Artistic Site and an Asset of Cultural Interest.
A brief history of Málaga's Bullring
Málaga's present bullring dates back to 1876. On 11 June of that year took place the opening of the current bullring, on which work had begun two years earlier. The inaugural bullfight featured the legendary bullfighter: Rafael Molina 'Lagartijo' [Lizard].
As we have already mentioned, the architect in charge of the project to construct Málaga's Bullring, or La Malagueta, was Joaquín Rucoba. He designed an edifice whose façade was sixteen-sided, but perfectly circular on the inside. The bullring is 52 metres in diameter, and can seat over 9,000 spectators.
Thanks to the features of the building and the importance of Málaga in the world of bullfighting, Málaga's bullring is regarded as a first-rate venue. This is an honour which it shares with only 10 other bullrings in the world, including the Las Ventas Bullring, in Madrid; La Maestranza in Seville, and Ronda's Bullring.
In 2019, an ambitious project was undertaken to restore a significant part of the interior of Málaga's Bullring. The objective was to provide the building with facilities for cultural and tourism purposes. And the ultimate aim is to enable the bullring to be used throughout the year.
It is worth pointing out that, until now, the only facility in permanent use is the "Antonio Ordóñez" Bullfighting Museum of Málaga. This is an exhibition centre dedicated to one of the legendary figures of modern bullfighting. It opened in 1999 and also displays artefacts belonging to other stars of the bullfighting world.
Bullfights in Málaga
Anyone who wishes to attend a bullfight in Málaga's bullring needs to know, from the outset, that this is a seasonal bullring. In other words, the bullfighting spectacles take place at fixed dates during the year, and not on a continuous basis.
These are the events in the La Malagueta bullfighting calendar:
Feria Taurina de Málaga [Málaga Bullfighting Festival]: At the same time as Málaga Fair (the city's main festival) in mid-August, a programme of bullfights takes place at Málaga's bullring. Depending on the season, six or eight spectacles are held.
Feria de Semana Santa [Holy Week Fair]: The city's other great bullfighting festival takes place during Holy Week. The programme includes two bullfights. One of these is known as the Corrida Picassiana, in which the bullfighters wear suits referencing the work of Málaga's renowned artist, Pablo Picasso.
The Corrida de la Prensa: This takes place in June, specifically during the festival of San Ciriaco y Santa Paula, which is celebrated on 18 June.
Corrida de la Victoria: On 8 September, a bullfight is held to honour the city's patron saint, the Virgen de la Victoria.
Victors in Málaga's Bullring
As a first-class bullfighting arena, Málaga's bullring has been hallowed ground for many of bullfighting's towering figures—matadors as legendary as Antonio Ordóñez himself, who achieved some of his most glorious victories at La Malagueta. So revered is this bullfighter in Málaga that years ago a statue dedicated to him was erected at one of the bullring's main entrances. Similarly, as we have already mentioned, the Bullfighting Museum was named after him.
Other legends of Málaga's bullring throughout its history have been:
Lagartijo: Not only did he appear on the bullring's inaugural poster, back in 1876; he also won a host of trophies here throughout his career.
Ricardo Torres 'Bombita': This bullfighter headed the ranking in Spanish bullfighting for four years at the beginning of the twentieth century, thanks to his victories in Málaga, among others. He was known as 'el Papa blanco' [the White Pope].
Joselito 'El Gallo': This legendary bullfighter "locked himself in alone" in this arena twice to kill six bulls.
Miguel Márquez: Another great local bullfighter, born in Benalmádena. He docked many ears in this bullring during spectacles when he was the sole bullfighter.
Luis Miguel Dominguín: A brother-in-law to Antonio Ordóñez, starred alongside him during one unforgettable afternoon at Málaga's bullring, when they docked ten ears, four tails and three hooves!
Curro Romero: The unpredictable bullfighter from Camas (Seville) enjoyed some of his finest hours at La Malagueta.
Enrique Ponce: Has a special bond with Málaga's bullring. He has emerged triumphant many times from this arena's Bullfighting Festival.
José Tomás: The bullring is a charmed place for this bullfighter too, as it has been the scene of his numerous conquests.
El Juli: This bullfighter has been carried out of Málaga's bullring victorious, on the shoulders of his companions, on several occasions. One of his most recent triumphs was at the 2018 Fair.
Information of interest
How to arrive
On foot: Málaga's Bullring is in the heart of the La Malagueta neighbourhood, which is about 15 minutes' walk from the Plaza de la Marina and 10 minutes from the Cathedral.
By bus: Routes 3, 11, 32, 33, 34, and 35 (Plaza de Toros stop).
The "Antonio Ordóñez" Bullfighting Museum, Málaga
Open from Monday to Friday, from 9:00 AM to 2:00 PM. Closed on Saturdays, Sundays and public holidays.
General admission: €1.80; Children under 7 years are admitted free of charge.
Related
plans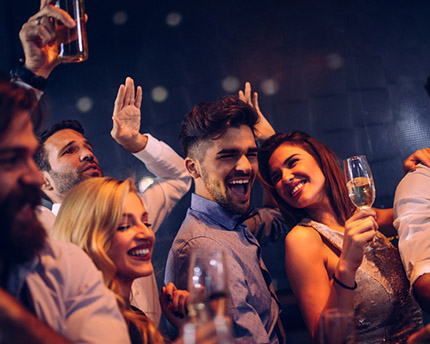 Leisure and Entertainment