Wine tasting in
Málaga and its province
Wine tasting, samplings, pairings, visits to wineries… The range of wine tourism options in Málaga is rich and varied because, when it comes to wine, Málaga has plenty to say. Respect for wine production processes and enjoying the end result are inseparable from its popular culture, festivals and celebrations. (What would the Málaga Fair be without its wine?)
Discovering and enjoying the different varieties—the typical sweet wine served in Málaga city or the reds and whites of the mountains—either by joining a guided tasting session at a winery, or independently in a local bar, is an experience that lovers of fine wines shouldn't miss during their stay in Málaga.
Málaga wine: Designations of Origin
Before venturing into the world of Málaga wines, it's good to know that the province has not one but two protected Designations of Origin. The first is D.O. Málaga and the second, D.O. Sierras de Málaga. The Regulatory Council of each governs the quality of the seal and the promotion of these wines in Spain and abroad.
Some history: it's known for certain that wine has been produced in Málaga province since at least the Late Roman Empire, although it's believed that the Greeks already planted and harvested vines around the sixth century B.C. The situation changed when the Moors arrived bringing their religion with them, which didn't look too favourably on drinking alcohol. As a result, wine production was heavily taxed and, in periods when there was a strict crack-down on alcohol, was even punishable by death.
The Catholic Monarchs and the Reconquista restored wine to its place in everyday culture, prohibition-free. In fact, far from banning its consumption, drinking was encouraged by the powers-that-be because it was understood to bring wealth to the region and contribute to the happiness of its inhabitants. Ever since, Málaga wines have only become more refined while at the same time their quality controls have been more clearly defined.
Sweet wine from Málaga
Málaga is especially famous for its sweet wines and these are protected by one of its designations of origin: D.O. Málaga includes all naturally sweet wines (from 13% ABV and above) and fortified wines (between 15% and 22% ABV). Fortified wines are usually made from Pedro Ximénez or Moscatel [muscat] grapes and the most traditional versions are called Lágrima and Paxarette.
Wine from the mountains of Málaga
Wines protected under the D.O. Sierra de Málaga are light white, rosé and red wines that are under 15% ABV. They are mainly produced in wineries in the Serranía de Ronda with grapes that are predominantly grown in the same area.
Where to go for a wine tasting session in Málaga
Now that we know about the background of wines from Málaga and its province, it's time to discover, appreciate and enjoy the different varieties.
Málaga city is an excellent starting point. If you decide to sample some wines independently, a simple stroll through the centre letting yourself be drawn into its traditional bars and taverns makes the perfect point of first contact. If you don't want to run any risks, the Antigua Casa de Guardia is a great place to start. Don't let yourself be overwhelmed by the crowds and try to slip further inside; the waiters are determined and fast (also, to speed up the service, food is ordered and paid for separately). The Antigua Casa de Guardia is a piece of living history: it opened in 1840 and today it is a veritable museum with an excellent selection of sweet wines to sample and buy in bulk. You could also visit its less well-known winery in the Olías neighbourhood.
If you'd rather discover Málaga wine in the company of a good guide, Málaga has plenty of wineries and companies that specialise in guided wine tasting sessions. Make a note of the following places: El Templo del Vino, Los Patios de las Beatas and Los Dominios del Baco. At each of them you'll find people who know how to convey all their passion and knowledge so that you can enjoy Málaga wines with all your senses.
Málaga Wine Museum
To complement your tasting session, why not visit the Wine Museum? It is housed in the Palacio de Biedmas, in what is conveniently named Plaza de los Viñeros [the Winemakers' Square]. There's no better place to learn more about the history of wine in the province and its links to Málaga's economy and culture; discover the main local production techniques, take a look at the unusual old labels in the exhibition area and finish off your visit with another wine tasting, taking a bottle (or several) home with you. Entry costs €5 and includes the chance to sample two different wines.
Visit the wineries in Ronda
The best way to discover D.O. Sierras de Málaga wines is to set aside some time during a trip to Ronda. There are several wineries in Ronda and its surrounding area that are delighted to welcome visitors: Cortijo de los Aguilares, Doña Felisa, Excelencia, Lunares Sangre de Ronda and García Hidalgo are just some examples.
During these winery tours, depending on which one you visit, you'll usually see the facilities, visit the vineyards and enjoy a wine tasting, sampling or pairing session. It's an outstanding opportunity to learn about the process of making wines typical to Ronda and also to discover the land that has such a big influence on the character of these wines.
Related
plans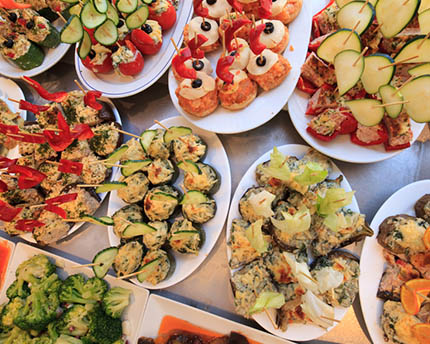 Food and Drinks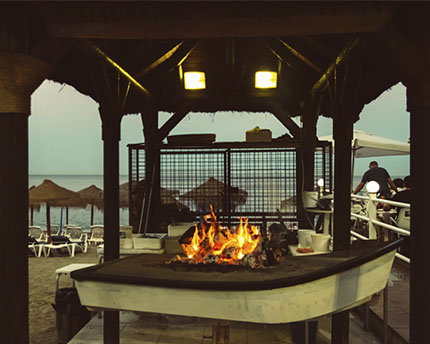 Food and Drinks