Where to eat in Málaga,
for all tastes and budgets
Eating in Málaga is about much more than just filling a hole. This city, like many others in the south of Spain, has a thing about social relationships that revolve around plates of food. And that custom is, without doubt, one of its biggest attractions.
That explains the sheer quantity of bars and restaurants that you'll find city-wide. There's practically one on every corner. And sometimes even two, or more. So, the question isn't so much where to eat in Málaga, but what to eat.
You can sample Mediterranean cuisine at everything from haute-cuisine restaurants to taverns and beach bars. Without forgetting the temples where Málaga's typical food is cooked up and, of course, places where you can try out the fun custom of ordering tapas.
Below, we're going to share a whole load of restaurants where to eat in Málaga, grouped according to their key characteristics.
The best restaurants in Málaga
Anyone who knows where to eat in Málaga to enjoy something creative, original and authentic knows exactly where to go: the restaurant of José Carlos García (Plaza de la Capilla, 1, Port of Málaga). This spot is the only one in the city to have been awarded a star by the prestigious Michelin Guide. And there are plenty of reasons it's won a spot in that starry firmament.
Firstly, it's down to the highly personal vision this chef has of gastronomy. José Carlos creates original and surprising recipes based on very local, seasonal products. Examples of these are his sunflower seed polvorón biscuits, and his fish of the day with ajada (a garlic and paprika sauce).
As well as this place, there are other haute-cuisine restaurants in Málaga. These are a few of them:
La Santa María (Héroe de Sostoa, 2). We love the concept behind this gastrobar located in Barceló Málaga, a stylish hotel in the city centre. The bar offers a unique culinary experience with a wide selection of tapas, as well as international dishes with a local twist that will transport you around the world. Savour the best the sea has to offer with a sumptuous shrimp taco, or be a little more adventurous and try the bao with crispy prawns and coleslaw, beetroot ajoblanco with Pedro Ximénez vinegar pearls, or Malaga-sausage tartar. In summer, the bar's street terrace is one of the places to be in Malaga.
Café de París (Vélez-Málaga, 8): The very same José Carlos García has added a new dimension to this classic Málaga destination for haute cuisine. The classic dishes served up here reflect the name of this place, which oozes old-fashioned style. But, these days, the whole thing is slightly more informal. In fact, it's normal for diners at each table to share dishes between them.
Figón de Juan (Pasaje Esperanto, 1): This is another classic, but this one is decorated in a more traditional style, with its skirting of tiles and its large wine rack. Its salted fish is magnificent, as are the obligatory boquerones fritos (fried anchovies) and the rabo de toro (oxtail).
La Cosmopolita (José Denis Belgrano, 3): Since this traditional Spanish restaurant was converted into a gastrobar, it has taken its place on the list of gourmet destinations in Málaga. Make sure you focus on the local stews and rice dishes.
Other good restaurants in Málaga
Beyond haute cuisine, there are lots of other places where to eat in Málaga that offer quality, originality and authenticity. Good examples of that are:
Soca (Carretería, 54): Fusion cuisine with deep roots in the Mediterranean. Out of all of the contemporary spots in the city, this is one of those with the most 'personality'. And on top of that it's on Calle Carretería, a street which is starting to pull more weight on Málaga's gastro scene.
El Cobertizo (Avenida Pío Baroja, 25): Traditional Mediterranean cuisine, with the attraction of a terrace that opens practically all year round. What you'll struggle with here is choosing between the dishes of the freshest fish or one of their spectacular cuts of meat.
Refectorium del Campanario (Paseo de la Sierra, 36): The respect that this place has for good raw materials borders on the reverential. This is a restaurant that pays tribute to the Mediterranean, both with its dishes and the views from its terrace.
Amador (Bandaneira, 6): International cuisine based on Andalusian produce. This is the project of the young chef Amador, who's set up his restaurant in a small, charming hotel in El Atabal, on the outskirts of Málaga.
Matiz (Bolsa, 14): The market and the proximity define the menu at this restaurant, which has clear Andalusian and Mediterranean influences. Try its Málaga-style stuffed chipirones (cuttlefish) or its carrilleras (Iberian pork cheeks).
Romantic restaurants in Málaga
Although it's a lively, cheerful city, there's always somewhere where to eat in Málaga by candlelight, or at least enjoy a more intimate atmosphere. These are some of the city's most romantic restaurants.
El Rinconcito (Calderón de la Barca, 2): Sampling any of the skewers here as a couple is always going to be a delicious experience. You'll sit between high shelves groaning with bottles of wine that you can then pick off the menu. The décor here is very warm, and heavy on the wood.
Ocho (Pedro de Toledo, 2): This place perfectly meets all of the requirements for a romantic restaurant, with just a few tables in a cosy space. Everything down to their slow food concept oozes intimacy, so this is somewhere where you can really take your time.
Las Golondrinas (Avenida Santiago Ramón y Cajal, 92): Retro, slightly kitsch décor characterises this place, the ambience of which is perfect for a romantic dinner. The speciality here is barbecued meats, but you can find plenty of other famous Spanish dishes on the menu.
Aire (Avenida de Príes, 16): You've got two options here, a restaurant focusing on creative cuisine, or a gastrobar. The food is equally original in both, but the portion sizes and the prices are quite different. Either way, this spot is overflowing with style, and the atmosphere is wonderfully cosy.
La Luz de Candela (Dos Aceras, 20): There are only 11 tables here, and they serve seasonal Mediterranean food in a very intimate atmosphere. Vegetables are the focus, but there are also options for fish and meat lovers.
B-Heaven Málaga 8 (Héroe de Sostoa, 2). Romance comes in many forms, but nobody can deny the B-Heaven rooftop terrace in Malaga is a truly romantic setting. Possibly the best rooftop terrace in town, B-Heaven is open all year round. Relax in the pool and solarium by day, or enjoy the after-work vibe in the evening with drinks and a spectacular 360º view of the city. There is even a special menu offering exquisite experiences such as the popular Cool moment, which invites you to lie back and contemplate the night sky with a bottle of Henri Abelé champagne and delicious selection of sushi. Check out the other options and opening hours on the Barceló Málaga webpage.
Seafood restaurants in Málaga
You shouldn't visit the city without trying at least one of these restaurants specialising in seafood. Some good examples are:
Jacinto (Avenida del Obispo Ángel Herrera Oria, 7): Here, they don't only serve Mediterranean seafood, such as gambas (prawns), cigala (lobster) and conchas finas (smooth clams). They also bring products in from cooler climes, like Galician percebes (barnacles) or centollas (spider crabs). All that in a very familiar and convivial atmosphere.
La Cantina (Rosario Gil Montes, 2): The seafood at this spot can be enjoyed just as it is, boiled, or grilled. But you can also sample them in delicious, seductive dishes, such as rice with carabineros (cardinal prawns). It's so good, you'll want to lick the plate clean.
Doramar (Emilio Díaz, 46): The variety of seafood on offer here is surprising. Especially considering that it's right on the Mediterranean. But just as impressive as the quantity and diversity of seafood that this place offers, is its freshness.
Good food a stone's throw from Malaga
When you're on holiday, it's always nice to explore the local area. As you are in Malaga, we recommend you try out a restaurant or two in nearby towns, such as Fuengirola. There you will find Arrozante (Miguel Márquez, 43), located in the emblematic Occidental Fuengirola Hotel.
This new culinary space with a Mediterranean flavour is a favourite of paella lovers. Renowned chefs and expert paella makers have worked together to produce the top-quality dishes offered by this restaurant. Among its specialities it boasts traditional Valencian and seafood paellas, as well as soupy paellas with lobster or oxtail, and even a fideuá (noodle paella) with duck, boletus and foie. Delectable meat and fish dishes complete the menu, and the wine list is top notch.
Related
plans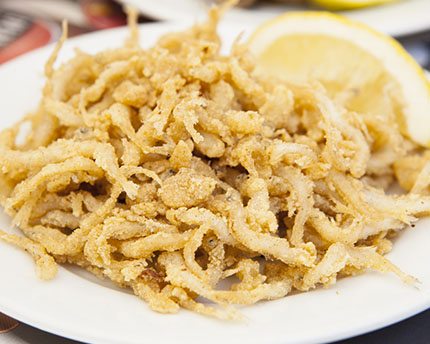 Food and Drinks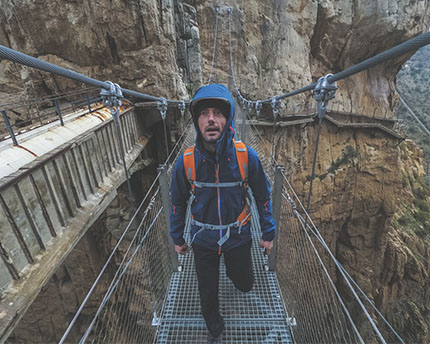 Sports and Adventure