Málaga's typical food is
all about flavour
Talking about Málaga's typical food means you're talking about fish. In fact, Málaga's locals are popularly known as 'los boquerones' (the anchovies) thanks to their love for this marine species. They're almost always served fried and, in general, accompanied by other fish.
In Málaga, they also used to be big fans of chanquetes (whitebait). These are fish that, when adult, can grow to six centimetres in length and are similar to the young of anchovies and sardines. However, the sale of this species has been forbidden since 1988 for environmental reasons. There are restaurants that sell them, but they do so, of course, fraudulently, with no health checks.
Apart from that inadvisable option, a classic set menu of Málaga's typical food might be made up of the following dishes:
Ajoblanco, the queen of Málaga's typical food
Ajoblanco isn't just the queen of Málaga's typical food. It's another dish that's gone international, like gazpacho and paella. The ingredients are very simple, and it's very easy to prepare.
Ajoblanco is the result of blending, patiently and evenly, raw, peeled almonds with crumbs of white bread, water, extra virgin olive oil, vinegar and a little salt. The result is a soup that's eaten cold, which means it's a fantastic starter on the hottest of summer days.
It's generally accompanied by white grapes (best peeled and seedless) and a few cubes of melon. Just like with gazpacho, you sprinkle a few pieces of julienne-sliced vegetables on top.
Porra antequerana
As the name suggests, this traditional dish is more typical of the town of Antequera than of Málaga. Even so, it's very common to find it on the menu in lots of bars and restaurants in the city and throughout the rest of the province.
As with ajoblanco, this is a cold soup, but this one is based on crustless bread and tomato. In fact, many consider the porra antequerana to be the predecessor of the Cordoban salmorejo. To the two main ingredients, you add extra virgin olive oil, green pepper, garlic, water and a little salt.
Blend all this thoroughly until you get a creamy liquid. As we've already mentioned, the colder it's eaten, the better. It's accompanied with a few pieces of Serrano ham or tuna and chopped hard-boiled egg.
It takes its name from the porra (mallet) that was used to mash all of the ingredients in a wooden or ceramic bowl. Although there are people who're still making porra antequerana in the traditional way, most people now use a blender. It's much quicker and easier, but it does give the dish a different texture.
Espetos de sardinas (sardines on a spit)
Sardines are, without doubt, the most popular 'beach' dish around here. Especially during the summer, and when they're cooked on an espeto (a kind of wooden skewer or spit), in any of the many chiringuitos (beach bars) that dot the coast of Málaga.
The sardines are stuck on their spits out on the beach and then cooked over a wood fire, which gives them their characteristic smoky aroma. But remember, no knives and forks here. Eat these sardines with your hands, fresh off the spit.
The origins of this typical Málaga dish are attributed to a local restaurant owner, Miguel Martínez Soler, who, at the end of the nineteenth century, had a stand on El Palo beach: Gran Parada. This place is considered to be the predecessor of the modern-day chiringuitos.
Boquerones fritos (fried anchovies)
In Málaga, anchovies are eaten fried. True, you can sometimes find them in vinegar, but, as we've mentioned, it's fried fish which flies off the shelves at the majority of local restaurants.
To enhance their delicious flavour, they need to be fried in olive oil. They're usually put in the frying pan in batches, joined at the tail, covered in a dusting of flour.
Traditionally, they were fished for in the Bay of Málaga itself. Unfortunately, that's now not always the case, due to overfishing. That means that the anchovies sold in Málaga are now more and more likely to have been swimming around in a different corner of the ocean.
Despite that, if you can, it's worth trying the boquerón victoriano, which is about nine centimetres long and tends to be caught on around the 8th of September: the day of Nuestra Señora de la Victoria [Our Lady of Victory].
Conchas finas (smooth clams)
Conchas finas are, without doubt, one of the delicacies of the Costa del Sol. This is a bivalve mollusc, slightly larger than a regular clam, with white and orange flesh.
They're generally eaten cooked in various sauces, such as pil pil, or with ajoblanco. You might even find them au gratin. Recently, they've been used as an ingredient in various types of ceviche.
Even so, locals like them best au naturel, simply cooked and dressed with a few drops of lemon juice and a little pepper. Served this way, they're a very common aperitif in Málaga's bars.
Molletes de Antequera
Molletes de Antequera are another common sight both in Málaga's bars and in bars all over Andalusia. This isn't so much a dish as type of bread, round and individually sized, which can be filled with all kinds of ingredients. They're a typical breakfast or afternoon tea food.
They can be eaten just as they are (this bread is particularly soft and only lightly baked), but they can also be pressed in a special grill. The result is a hot, crunchy sandwich with toasted, stripy outsides.
When it comes to what to eat with them, the most typical thing is extra virgin olive oil: a toasted mollete de Antequera is Málaga's most popular breakfast. People also tend to eat them with Serrano ham and other cured meats, tomato, chicharrones (pork scratchings), zurrapa de lomo de cerdo (fried pork loin spread), all kinds of pâtés, manteca colorá (pork fat with paprika) or pringá (the mashed up leftovers from a cocido stew).
Related
plans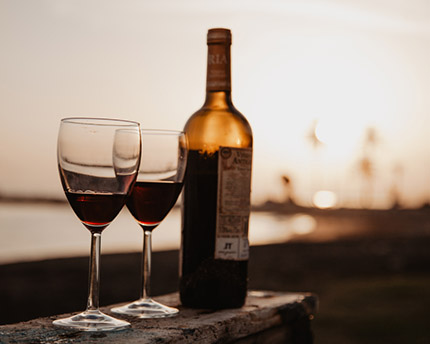 Food and Drinks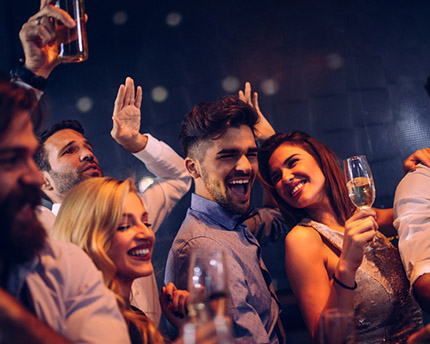 Leisure and Entertainment