Gipuzkoa's beaches:
sit back and relax or catch some waves
Northern Spain is not only good food, friendly people and amazing countryside. The sandy beaches are another of its striking features. The beaches in and around Gipuzkoa are havens of peace and unspoilt nature. They are also a great place to get into the sea and do some water sports.
Gipuzkoa's top beaches
There are a number of beaches to choose from if you want to make your holiday a little bit extra special.
Zarautz beach
The sheer size of Zarautz beach will blow your mind. It has over two-and-a-half kilometres of fine, golden sand, making it an ideal place to spend the day. It is easily identifiable by the colourful beach-hut-style sunshades that are one of its unique features.
It is a perfect beach for families because there are several restaurants and cafés all along the marine walk.
Surf-lovers can't resist it either. The fact that it is entirely open mean that the waves are perfect for surfing and it is the top place in the area to catch some waves. It is no coincidence that there are five surf schools there.
Free cancellation
Itzurun beach
If peace and quiet and an unbeatable sunset at the end of the day is what you're looking for, don't miss Itzurun beach. It is framed by limestone cliffs and the sea has eroded the rock in such a way that it has created an impressive flysch formation or abrasion platform.
Zumaia is the closest local town. Kayaking, surfing and bodyboarding are popular sports in the area. It is true that the beach has more of a reputation as a picture-perfect landscape than a top spot for families, but if you love nature, you'll love Itzurun beach. There are public toilets and a beach bar where you can enjoy a drink and a bite to eat. But if you feel like really spoiling yourself, why not head off to the local thalassotherapy centre?
Hondarribia beach
Hondarribia beach is one of the most popular along the coast of Gipuzkoa. Amongst other things, it is only a few kilometres away from the French border. One very important characteristic of this beach is that it is suitable for people with reduced mobility. It has ramps, disabled access toilets, amphibious crutches and staff who can help people into the water. It is large and perfect for family days out and the fact that it is both urban and suitable for sports make it a place that everyone can enjoy.
Young children in particular love the fine, golden sand, as well as the children's play area. You can also have a go at surfing, scuba diving or windsurfing. Simply perfect!
Algorri beach
Algorri beach is in the Zumaia municipality.  It is separate to Itzurun beach and it is not easy to reach on foot. It is under 160 meters in length so it does not tend to get very busy.
The flysch phenomenon on the cliffs in this spectacular, unspoilt landscape makes this place both unique and magical. If you are keen on geology, don't miss it.
Choosing a beach in Gipuzkoa is not an easy task because there are so many great places to go to. If you want to get some exercise, they are all perfect for water sports. However, if you're planning on having a fun day out with the family, whilst they are all very beautiful, some areas are better than others for taking a dip. Whatever the case, Gipuzkoa' beaches are guaranteed to make you relax and enjoy nature.
Other Basque and French beaches
If you would like to travel a little further afield, pack your beach bags because there are even more great beaches to go to in Vizcaya (Biscay) and France.
Laga beach (Biscay)
Laga beach is an absolute paradise. It is in the Urdaibai Biosphere Reserve next to Cape Ogaño in the Ibarrangelu municipality. There is over half a kilometre of find, golden sand to enjoy. Find a spot to watch the surfers as they catch the waves.
If you don't just want to sit and watch, get stuck right in with some surfing classes. There is a club and a surfing school nearby. And if even that's not enough for you, get your fix of adrenalin by paragliding off the Ogoño rocky outcrop.
Sopelana beach (Biscay)
Sopelana is known for having two of the most stunning beaches in the region: Arrietara and Atxabiribil. The cliffs surrounding these beaches make them a great place to go surfing. In fact, this part of Gipuzkoa is a sporting competition hub. The IBATOUR World Bodyboarding championship is held there.
The waves tend to crash hard against the rocks on Atxabiribil beach (known to locals as El Peñón). Once again, a number of national and international sporting events also take place on this beach. For example, the ASP European circuit Pro Junior Tour.
If you love both nature and surfing, then this is where you need to be. It will be an experience that you won't forget.
Azkorri beach (Biscay)
Azkorri is not a particularly easy beach to reach. However, it does have some spectacular dunes and it is a Blue Flag beach. It is located near to Berango although it is, in actual fact, the fourth beach in Getxo. There are cliffs all around it and, unlike some of the others in the area, the sand is fine but dark in colour. It's a good place to get some surfing or windsurfing practice in.
Hendaye beach in France
Hendaye beach is one of the largest along the Basque coast. You will find over three kilometres of fine sand there. Just like Hondarribia beach, it has been specially adapted to facilitate access for the disabled. One of its main features is the pretty marine walk where you can either have a leisurely stroll or work up a bit more of a sweat.
Related
plans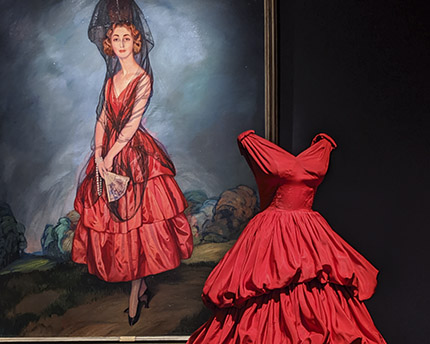 Museums and Art