Tenerife wineries and their
amazing volcanic wines
Long before Tenerife became a mecca for tourism in Spain, and long before this island (and the Canary Islands in general) became a powerhouse for the supply of bananas, Tenerife was already well-known all over the world for the quality of its wines.
Many of Tenerife wines are produced in centuries-old wineries, using an incredible range of grapes, cultivation and breeding techniques. To the point that within the small space that Tenerife occupies, there are no fewer than five designations of origin specific to the island, apart from the generic D.O.P. Vinos de Canarias [PDO Canary Island Wines].
So one or several visits to Tenerife wineries are required in order to gain an insight into the history of the island. This is of course a good way to enjoy some of the best produce of this land, nourished by the mineral riches of Mount Teide which played a part in determining the way the island looks today.
Most of Tenerife wineries are located in the north of the island, especially around the areas of Tacoronte, La Orotava and Icod de los Vinos.
What are Tenerife's wines like?
As you would expect, it is impossible to say that there is one typical Tenerife wine. In fact, there are as many varieties as the creativity, expertise and oenological characteristics of each one of Tenerife wineries will allow.
Generally speaking, the wines have two basic, predominant characteristics. Firstly, there is their volcanic character with a high concentration of minerals—a feature of the land thanks to the accumulation of lava and ash from Mount Teide. Secondly, there is the saltiness contributed by the trade winds, which are a feature of the sub-tropical climate enjoyed by the Canary Islands.
Tenerife wineries produce wines with very specific attributes, grouped under various designations of origin.
Tenerife's designations of origin
These are the five designations of origin associated specifically with the island of Tenerife:
Abona: In the south of the island, wineries under this designation of origin mainly produce white wines that are exposed to many hours of sunshine. These vineyards are located at an altitude of between 400 and 1,700 metres.
Tacoronte-Acentejo: Wines produced in the wineries covered by this designation of origin are probably the most well-known, and are prized both on the island and outside of it. This is mainly due to their fruity, very aromatic character. Eighty percent of the production is red wine.
Valle de Güímar: Dedicated mainly to the production of white wines (80% of the total production of this designation of origin). Medium-strength wines with abundant notes of fruit and fresh grass. The Valle de Güímar wineries are in southern Tenerife.
Valle de La Orotava: In the north of the island, this is one of the most spectacularly beautiful areas of Tenerife. The wineries under this designation of origin typically produce red, white and rosé wines, characterised by fruity notes and the saltiness contributed by the trade winds that sweep across the area.
Ycoden-Daute-Isora: Three wine-producing areas that continue the tradition of what were known as "Canary" wines, and which brought so much international renown to this archipelago. These are malvasía wines, characterised by their attractive golden colour, a result of the overripe grapes from which they are made.
Bodegas Monje in Tenerife
One of Tenerife's outstanding wineries is Monje, located in the Tacoronte area (and more precisely, in El Sauzal). Bodegas Monje, in the shadow of Mount Teide, is one of the island's most amazing wineries, and one of the most visited.
Not to mention one of the oldest, as it has been in this area since 1750. Here, in oak casks, red, white and rosé wines are produced with very special attributes, and as many contrasts in aroma and taste as the island itself.
Apart from the purely oenological aspect, Bodegas Monje are also very well-known for their support of culture, gastronomy and leisure in general. In fact, within the winery itself, they organise tastings, cookery courses, exhibitions, talks and even erotic evenings with wine taking centre stage—their seasonal Wine & Sex fantasy evenings.
In terms of gastronomy, this winery has an outstanding restaurant, where they specialise in traditional dishes of Tenerife. They also offer vegetarian dishes and dishes suitable for those with food intolerances.
Visits to other Tenerife wineries
Tenerife has an almost endless range of wineries. From north to south and from east to west of the island, there are over 70 wineries open to the public. The following are some of the most interesting:
Cándido Hernández Pío (Fray Anselmo Núñez, 5, Arafo) has barely 20 hectares of land devoted to vineyards, but enough to ensure that their wines are included under two designations of origin, which are produced in two different wineries. One is in the La Matanza-Acentejo area, and the other is in La Villa de Candelaria.
Bodegas Insulares Tenerife (Verda del Medio, 48, Tacoronte) began as a district winery, open to wine-producing members throughout the area. Today, they produce some of Tenerife's most prestigious wines. These have won more than their share of awards at both national and international levels.
Suertes del Marqués (Valle de La Orotava): This producer has made an important commitment to tradition and to preserving environmentally-friendly production techniques. They have been on Tenerife's wine-producing scene for only just over 20 years, but they are very well-known.
Cráter (El Sauzal) describe themselves as a garage-winery. In spite of their modesty, however, they make high-quality wines under their original labels "Cráter" and "Magma".
Frontos (Lomo Grande, 1, Granadilla) is one of southern Tenerife's most outstanding wineries. Apart from the tour of the production centre itself, it is well worth trying one of the many wine-related activities they offer. These include a tasting session in their restaurant-tavern.
Information of interest
Related
plans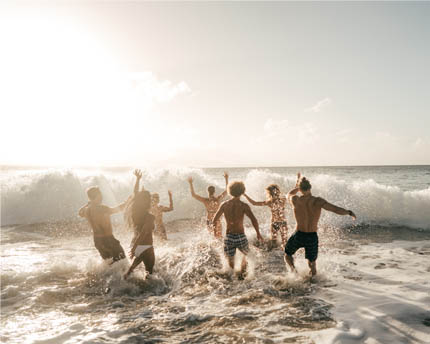 Leisure and Entertainment