Comida típica valenciana,
más allá del arroz
When you think of Valencia's typical food, you probably think of paella and other rice-based dishes.
And yes, it is true that rice is the undisputed star of all kitchens in the Valencia Autonomous Region. But it's definitely not the only thing you can eat around here.
To start with, you need to know that the Valencian farmland is one of the country's biggest producers of fruit and vegetables. To that, it's important to add that the fish and seafood pulled from the Mediterranean Sea is considered to be some of the tastiest on the planet. On top of that, we need to take into account that Valencia, like the rest of the country, is a melting pot of the different cultures and civilisations that have occupied the area since the beginning of time, each of which has left a rich culinary legacy.
Put all that in the gastronomical blender, and what you get is one of the tastiest traditional regional cuisines in the world. Below are a few great examples of why that is.
All i pebre
All i pebre is, without doubt, the dish with the most personality out of all of Valencia's typical foods. That's mostly down to the inclusion of an ingredient with a really unique flavour and texture: the eel.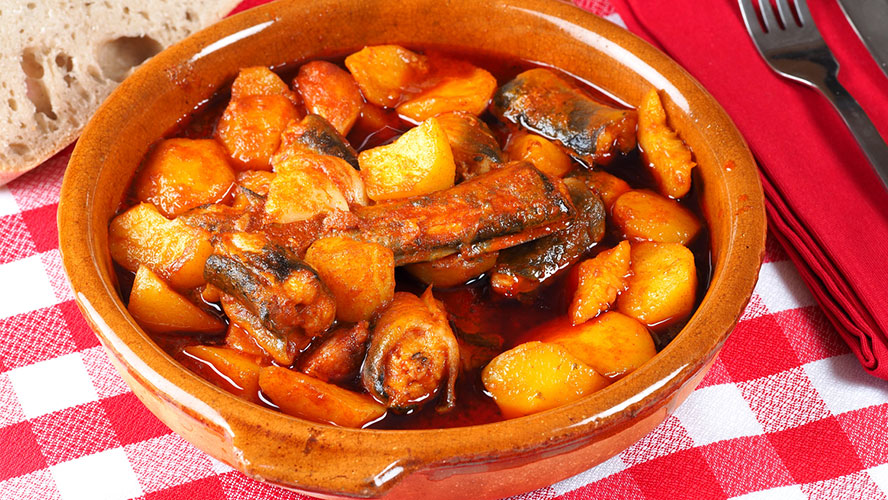 The dish itself is one of those classic fish stews that you'll find in kitchens all over the Mediterranean, from the Levante to Turkey. In this stew-like dish, the eel is boiled with peppers from Valencian vegetable patches, and potatoes. The paprika and the chilli give it a special touch. It's a great, hearty dish.
Free cancellation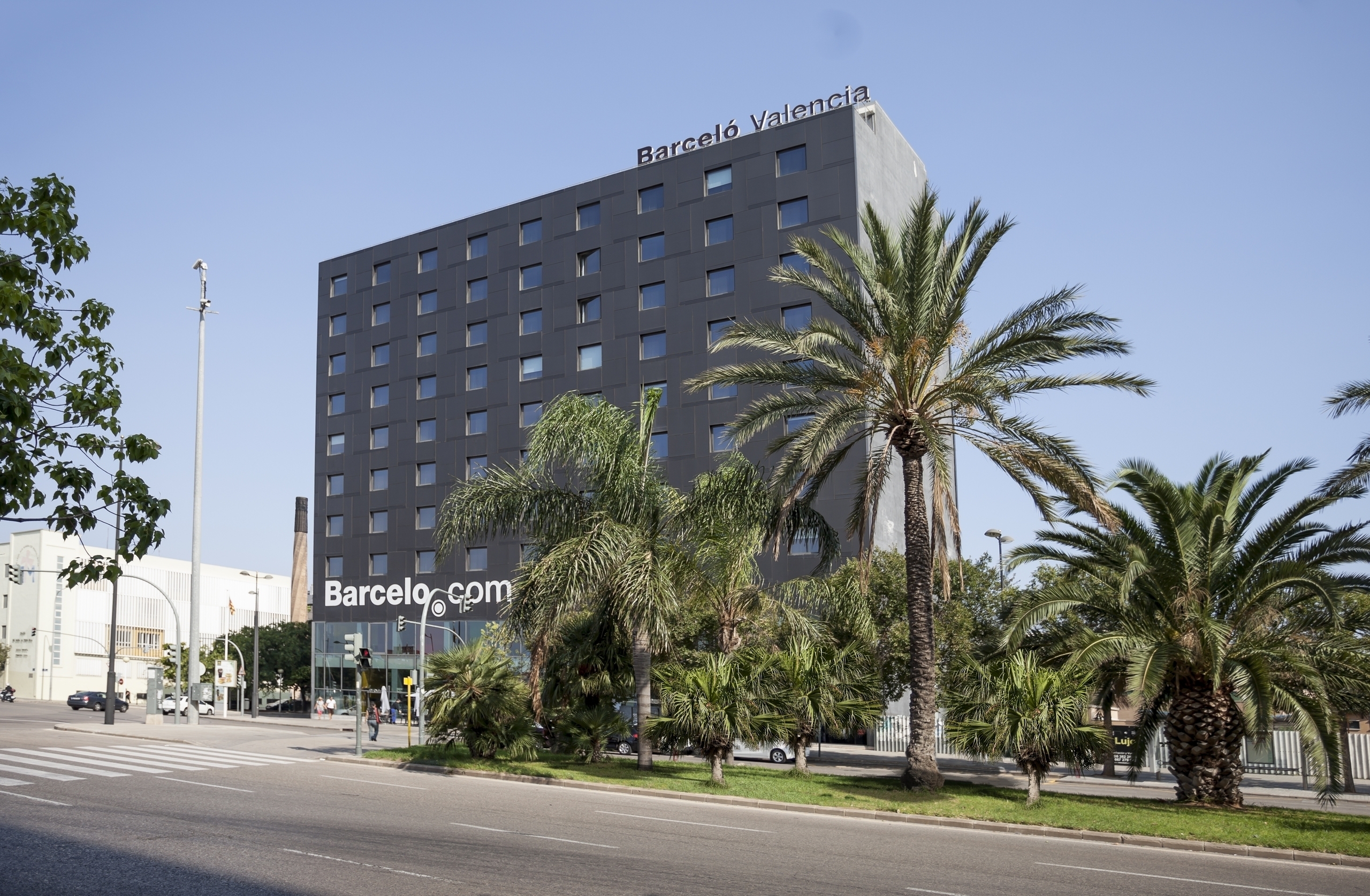 Coques
Valencia and Catalonia have a few dishes in common, such as coques. They have a baked dough base made of flour, water and salt, for savoury ones, or flour, egg and sugar, for sweet ones, and can be topped with absolutely anything. This is a typical Valencian dish that has all kinds of delicious versions, like these ones:
Coca de llanda: This takes its name from the type of baking tray that it's made on, the llanda. It's a flat, rectangular biscuit, one of the most typical afternoon snacks served up in Valencia's cafés.
Coca de molletes: This is made with water, flour and olive oil, to create a crunchy base, with a layer of muffin-like dough, that's denser and softer. This is something you'll often find at regional and local fiestas.
Coca de calabaza: This is one of the many savoury versions of the Valencian coca. Pieces of pumpkin are placed on the dough made from flour, water and salt before it's put in the oven. There are also versions with peppers, fish, green asparagus and, in general, vegetables of all shapes and sizes.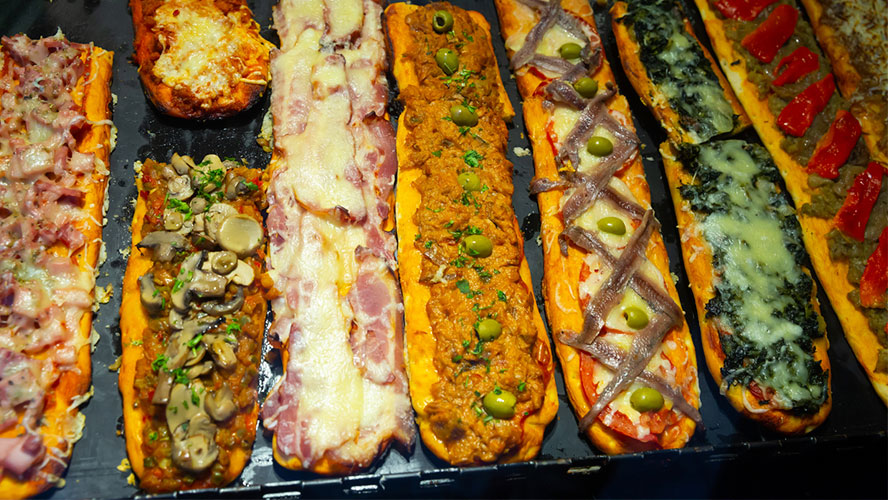 Bullit
Bullit is, without doubt, one of the healthiest options out of all typical Valencian food. This is a dish made of nothing more and nothing less than boiled potatoes and vegetables: carrots, green beans, onions, cauliflower (or broccoli), Swiss chard, artichokes, etc.
When served up, they're presented just as they come out of the cooking pot, drained and dressed with a little salt, extra virgin olive oil and vinegar.
Titaina
For a long time, this dish, symbolic of Valencia's typical food, was limited to rural areas and was rarely seen in the cities. That makes sense because to make it you need the freshest, juiciest vegetables from the patch.
It's a kind of ratatouille or pisto, as it's known in Spain, made by sautéing tomatoes, green and red pepper, garlic, pine nuts and tonyina de sorra, which is delicious salted tuna belly. Since time immemorial, this has been a way to enjoy fish all year round.
To make this dish even more delicious, it's best to use a good extra virgin olive oil. A healthy dash of patience is important too, and you'll need to stir it over the heat until all of the ingredients have cooked and blended together.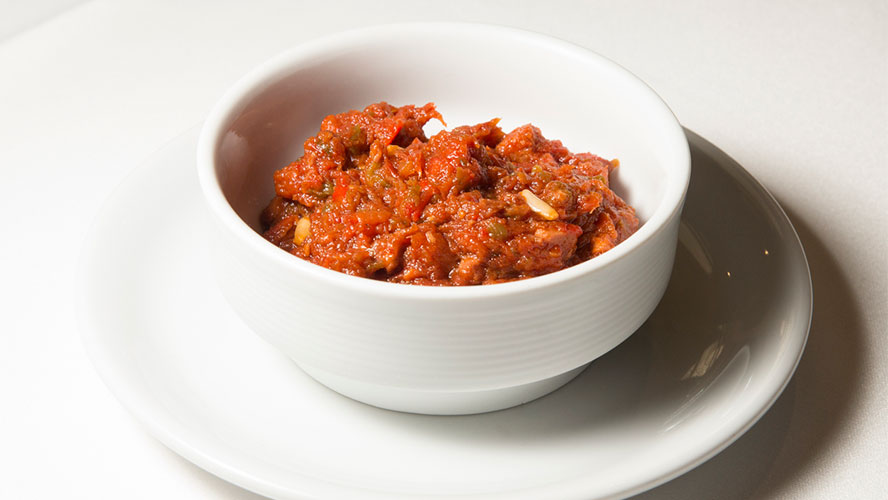 Esgarraet
Esgarraet is the equivalent in typical Valencian cuisine to dishes from other regions, like the Catalan escalivada or the Andalusian pipirrana. It's a salad based on roasted red peppers, dressed with garlic, olive oil and desalted cod. In some restaurants, they swap out this last ingredient for tinned tuna, as well as adding in black olives.
In some villages in the north of the Valencia Autonomous Region they also add roast aubergine, which gives the dish a more intense flavour.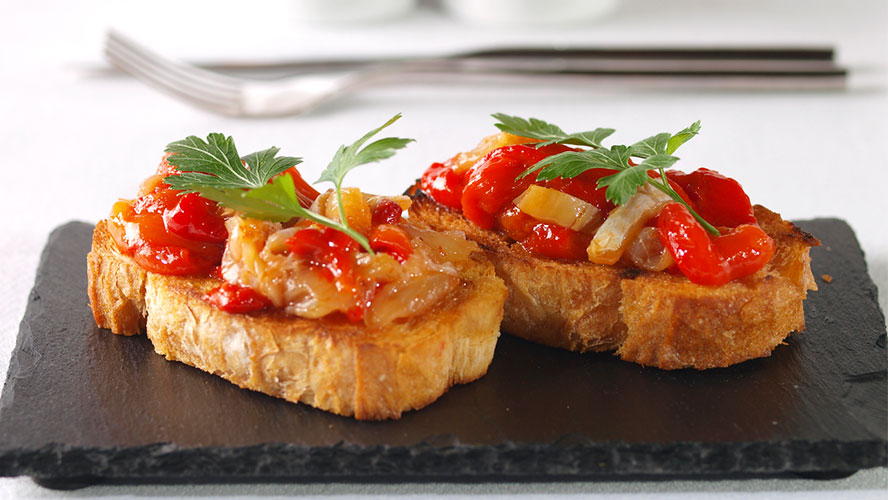 Torrons
Torró, or nougat, is one of the culinary icons of the Valencia Autonomous Region, especially around Alicante and Xixona. However, it's not a product that's restricted to the Valencia Autonomous Region. Especially at Christmas, it can be found all over the country, and even crosses national borders.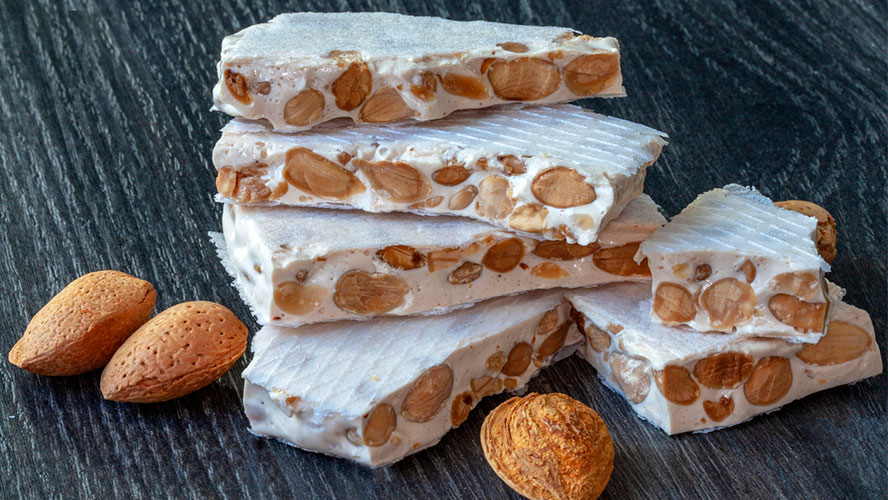 There are lots of versions and the creativity of the masters of torró seems, in recent years, to know no limits. But despite that, the two main and most traditional varieties are:
Torró d'Alacant (turrón duro, in Spanish): Hard nougat from Alicante, made with whole toasted almonds, honey, sugar and egg white. It's the latter ingredient that gives it its hard consistency.
Torró de Xixona (turrón blando, in Spanish): Soft nougat from Xixona, made with chopped or ground almonds, honey, sugar and egg. Easier to eat than the other type, there are lots of different version of this, like the turrón a la piedra (literally, stone nougat) which, despite what its name might suggest, can be eaten with a spoon.
Orxata
This is Valencia's typical drink, made with tiger nuts, water, and a little sugar. The tiger nuts are soaked for 24 hours before it's made and then whizzed up and sieved, creating this delicious drink. It should, ideally, be drunk over the next two days, so you can enjoy it fresh.
Especially when summer arrives, you'll see plenty of Valencians drinking orxata or horchata on the lively terraces that pop up all over the city.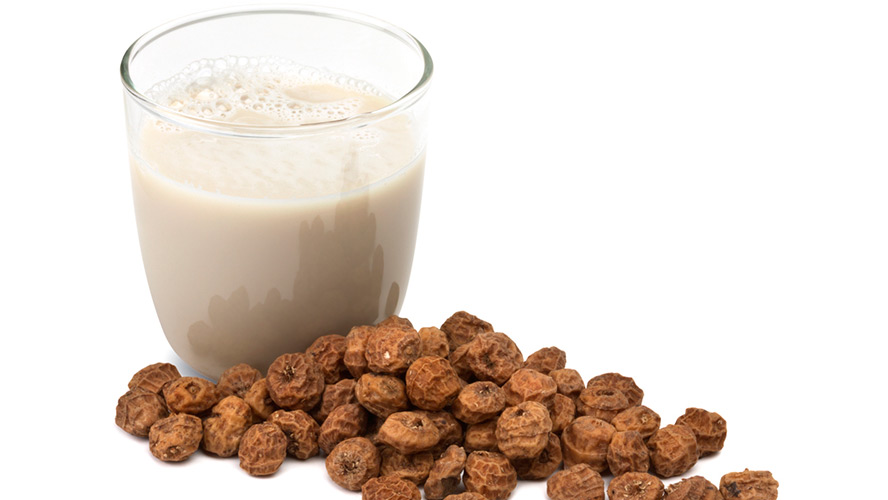 Fartons
Fartons go perfectly with a glass of orxata. They're long biscuits made with flour, egg, milk, sugar and yeast. Once baked, they're usually sprinkled with icing sugar.
There are also pastry versions of fartons. These are made with pork dripping and compressed yeast.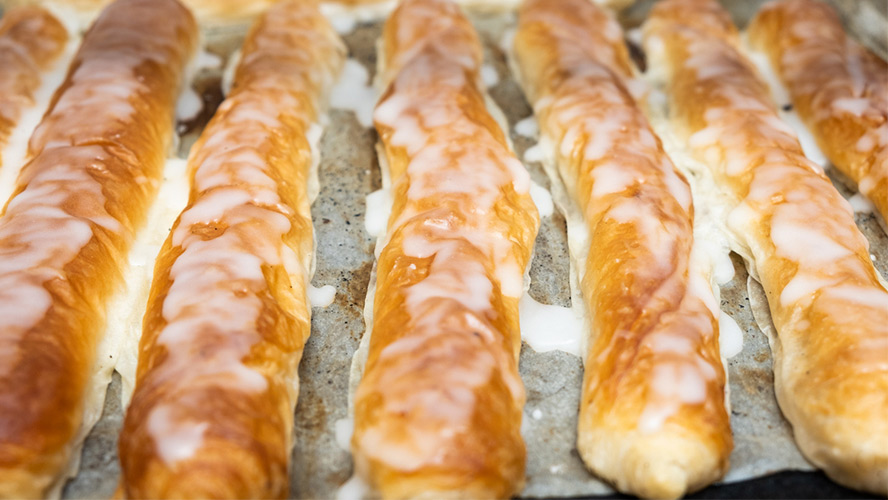 Related
plans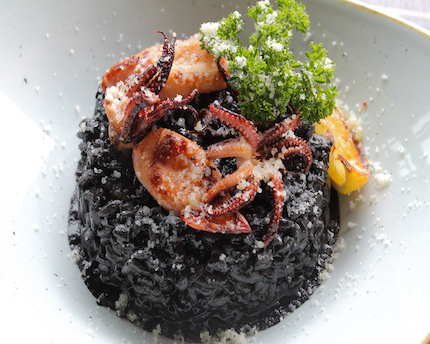 Food and Drinks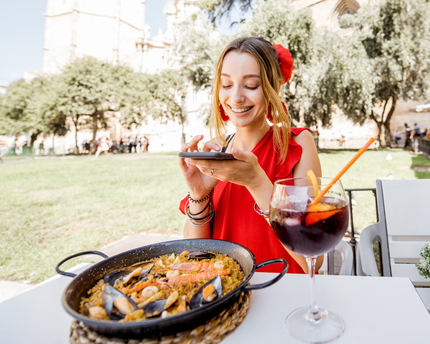 Food and Drinks