Restaurants you
can't miss in Valencia
Valencia offers the epitome of what is known as Mediterranean cuisine. Its ovens produce a clever fusion of all the local produce, mostly coming from the vegetable patch and the Mediterranean. With such an incredible selection of ingredients, it's no wonder that so many Valencian restaurants are so successful, and that some of them even appear on lists of the best restaurants in the country.
If you're looking for the neighbourhood with the highest concentration of good restaurants, you won't have to go far from the historic centre to find many of them. But L'Albufera and the coastal area are also exceptional, above all in the area surrounding the port, the Passeig Marítim and the beach of El Saler. Last but not least, there are a lot of up and coming spots in the zone of Russafa.
The best restaurants in Valencia
Valencian restaurants serve more than just paella. They're all about creativity and practically venerate the local produce. This is why so many Valencian restaurants are ranked among the top eateries in Spain. The following are just a few of the very best:
Senyoret (Av. Francia, 11): Quality ingredients, tradition and passion are the three elements that define this elegant restaurant located in Hotel Barceló Valencia. Its à la carte menu hits a perfect balance between the traditional flavours of the Mediterranean and the modern vibe of the local area, next to the stunning and ultra-modern City of Arts and Sciences.
Ricard Camarena (Avinguda Burjasot, 54 – Bombas Gens Centre d'Art): It has two stars as of 2019. Camarena is one of these chefs who know how to soak up world flavours, and then revisit local Valencian and Mediterranean cuisine. Find dishes as excellent as courgette flowers filled with lobster mousseline.
Free cancellation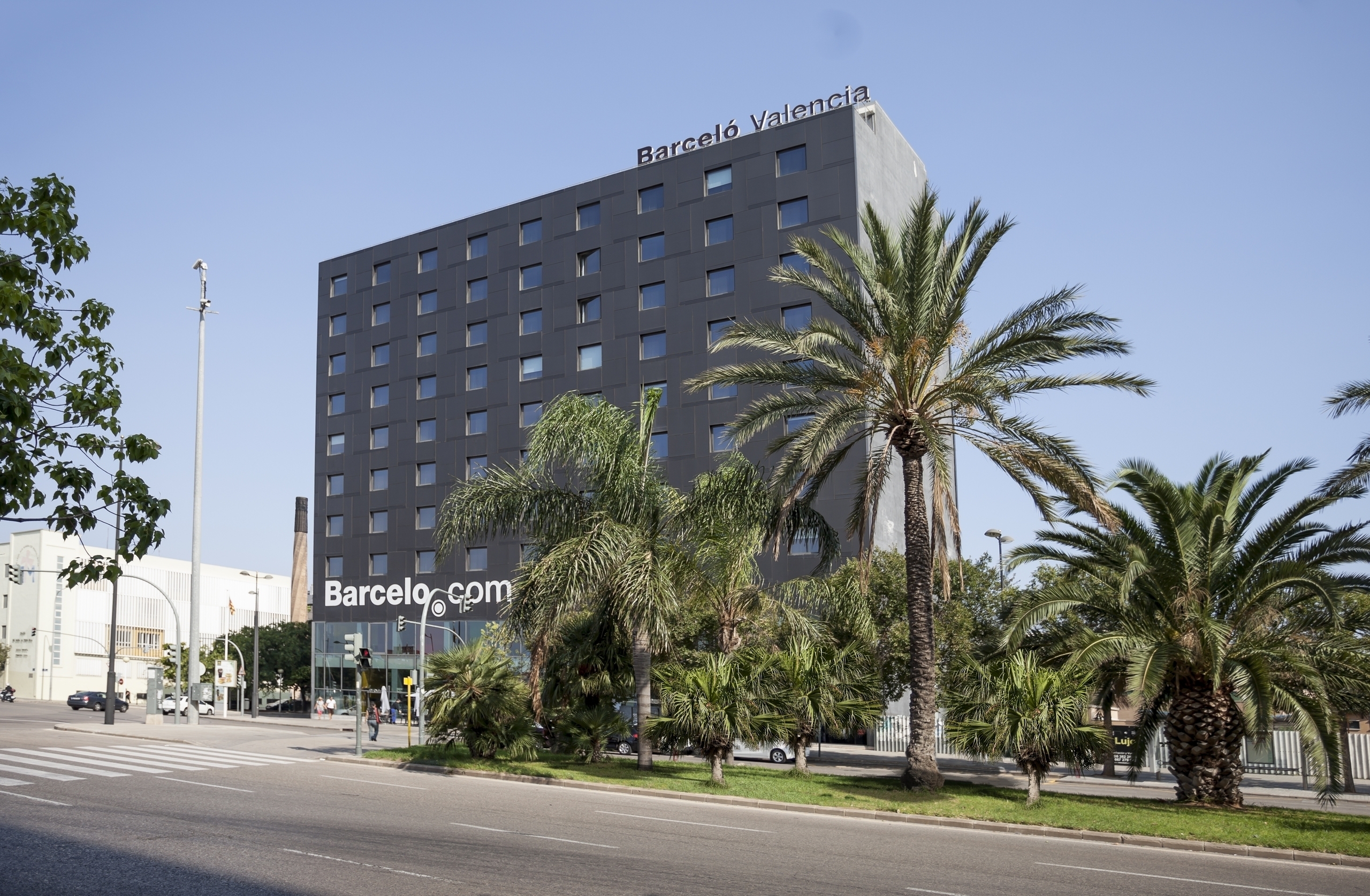 Sucede (Almirall, 14): This restaurant, with Miguel Ángel Mayor at the helm, goes right back to the origins of Valencian cuisine in the Roman, Arab and Christian civilisations. It only uses ingredients that were present in Europe before the exploration of the Americas.
El Poblet (Carrer de Correus, 8): This place is inspired by another great of Spanish cuisine, Quique Dacosta, but is headed by chef Luis Valls, who blends his own ideas with Dacosta's. The results are surprising dishes like a cuba libre of foie gras with lemon frosting and rocket, or a soup of emulsified green tomatoes with fresh herbs and prawns.
Riff (Comte d'Altea, 18): The German Bernd H. Knöller, settled in Valencia for many years, is in charge of the ovens here. This chef creates an interesting fusion between different European cuisine, using local produce. A good example of his culinary philosophy is the meloso rice with brewer's yeast, mushrooms and peanuts.
Classic restaurants
Valencia has restaurants that have been operating for over 100 years. These are places that are recognised for having preserved their essence over the decades. Many dishes born in these kitchens have found their way into the recipe books of countless houses in the region. Some of the ones that most stand out are:
La Pepica (Passeig de Neptú, 6): This place has a history of more than 120 years, and played host to Ernest Hemingway himself, as well as Joaquín Sorolla. Its speciality is rice dishes, and the star of the show is the arroz Pepica, a shelled seafood paella.
El Gastrónomo (Avinguda Primat Reig, 149): Classic haute cuisine, with their steak tartare and hake with prawns being the star turn. They also serve rice dishes, as you'd expect from a classic Valencian restaurant, and delicious crêpes Suzette that they assemble at the table.
La Herrradura (Pavia, 32, Módulo 2): This place serves local Valencian cuisine. It opened its doors in 1995, right on the Passeig Marítim. This is one of the few spots where you'll find the Valencian oyster, as well as a profusion of vegetables grown on local soil.
Eladio (Xiva, 40): This is a classic that's a little out of the ordinary, as it serves Galician food. It's top quality, as the produce is shipped in from the north-west every day. Don't miss out on the desserts.
Zacarías (Ciscar, 16): There are two options here, the main menu or the tapas version, which both have a great selection. The produce is always of the highest quality, with a special focus on seafood and fish.
A few budget restaurants
It's not that difficult to find somewhere in Valencia where you can get lunch or dinner at a reasonable price. There are plenty of restaurants that offer menus and set menus at very reasonable prices, without the quality of the produce served suffering. These are a few of them:
Punt i Apart (Mestre Bellver, 30-36): Almost everyone comes here for the baguettes, but they also have a very reasonably priced tasting menu, which focuses on seafood.
A tu gusto (Marqués de Lozoya, 4, Ciudad de las Ciencias y las Artes, bajo): This is cuisine with a good dose of creativity and Mediterranean influence. They're always very focused on seasonal produce. Their cellar includes a wide selection of national wines.
La Bodegueta Nou Moles (Pintor Stolz, 72): This is particularly good when the summer rolls around, as the terrace is lovely. It's best to opt for the Mediterranean tapas. They have a good selection of wines considering the reasonable prices.
Asador Coco Pazzo (Comte d'Altea, 51): Yes, this is an Argentinian grill. But it still tips its hat to local cuisine, such as its delicious grilled fish. They also make fresh pasta every day.
Other good restaurants
There's a huge variety of restaurants in Valencia. Relatively new on the Valencian gastronomic scene is the Mercado de San Valero (Gran Vía Germanías, 21). Conceived as a street food market, there are ten stalls here offering different cuisines (from Italian to succulent meat, as well as sweet treats and cakes), a bar and a specialised wine bar.
The Peruvian restaurant Vuelve Carolina (Correus, 8) is chic with extremely modern décor. You can opt to eat at the bar or at a table, and the menus will vary accordingly, but the common theme is the delicious fusion Peruvian cuisine.
Lastly, a super informal option is El Almacén (Sueca, 41), which claims to serve "new rustic cuisine". The idea is to attract diners with classic flavours but use the revolutionary techniques that characterise new Spanish cuisine. You can tell that the two chefs responsible, Raimón Moreno and Vanina Vila, were introduced to haute cuisine by the great Quique Dacosta.
Related
plans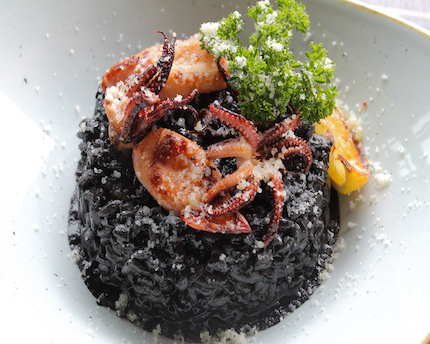 Food and Drinks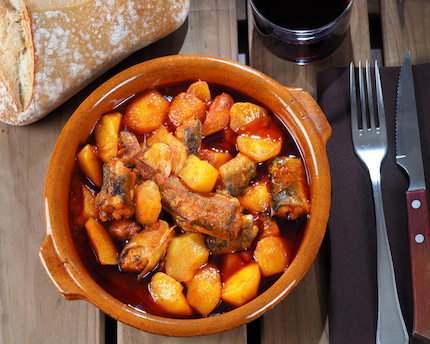 Food and Drinks