Museu de les Ciències Príncep Felip Science Museum,
forbidden not to touch
"Forbidden not to touch, not to think, not to feel"— this motto summarises the concept behind the Museu de les Ciències Príncep Felip [Science Museum]. Housed in a surprising building in the Ciutat de les Arts i les Ciències [City of Arts and Sciences] in Valencia, this innovative space opened in 2000 with the aim of spreading knowledge about science and technology. It covers over 40,000 m2 and its principles include the intention of "improving the cultural awareness of visitors, inspiring reflection and reactivating their ability to think critically".
Surprises in the museum
Valencia's most iconic space, the Ciutat de les Arts i les Ciències, is home to the Museu de les Ciències Príncep Felip as well as equally emblematic centres such as the Hemisfèric, the Oceanogràfic, the Palau de les Arts, L'Umbracle and L'Àgora. The Science Museum is housed in a three-storey building that was designed by famous Valencian architect Santiago Calatrava and looks rather like the skeleton of a whale.
The Science Museum in Valencia exhibits scientific displays that will take you by surprise from the moment you arrive. A Foucault pendulum hangs from the museum's glass ceiling in the Calle Mayor [Main Street]. This invention proves that the Earth rotates on its own axis. It's 30 m in length, making it one of the longest pendulums in the world and it takes 34 hours to complete a full rotation. Although it doesn't look like it, it's the planet that's actually moving and not the pendulum: the museum is rotating around the pendulum.
Free cancellation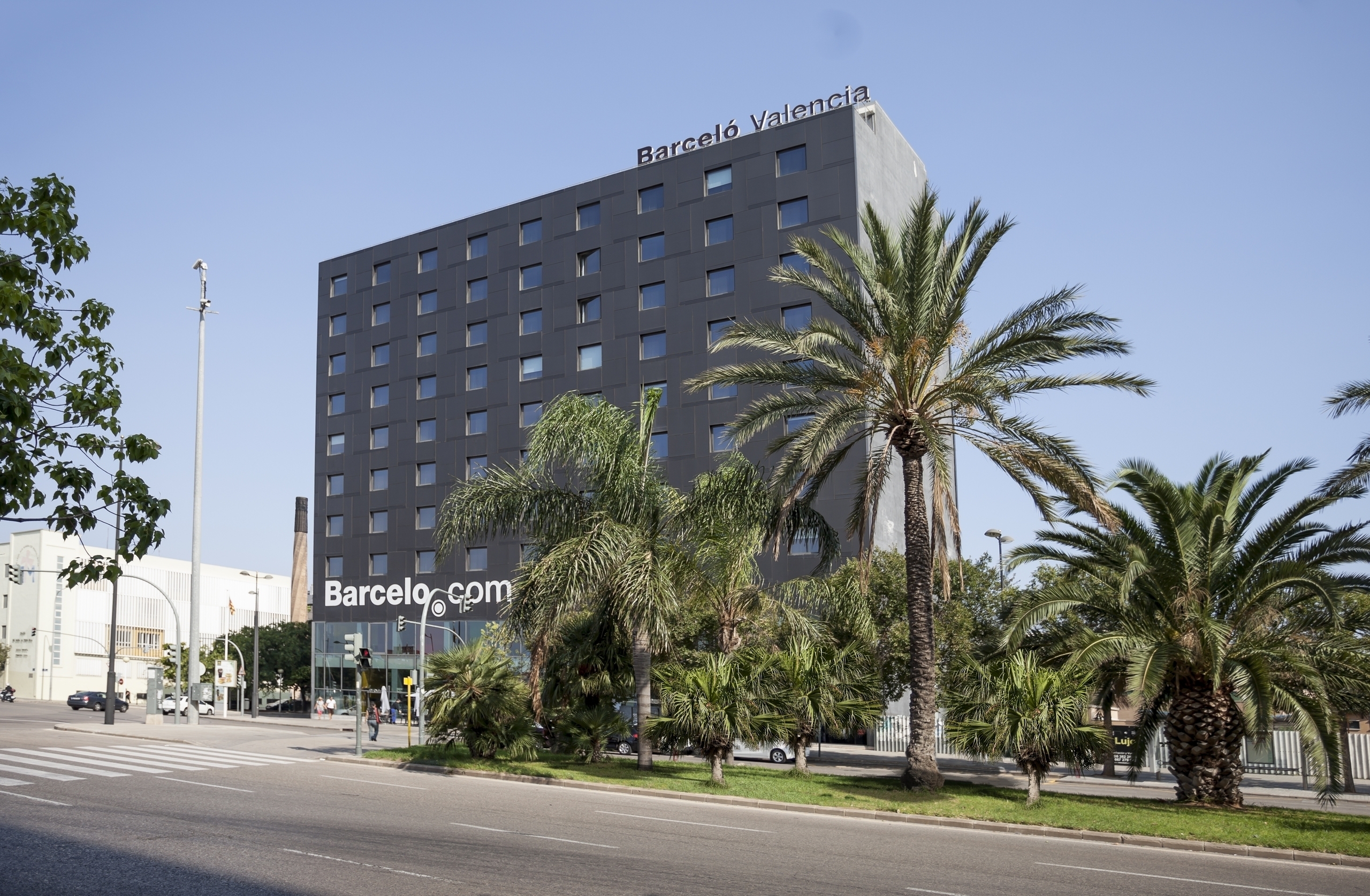 The artistic interpretation of a DNA molecule is equally eye-catching. This installation is 15 m tall and pays tribute to Deoxyribonucleic acid, one of the primary components of life. The third floor is home to another big attraction: a series of flying machines, including a Mirage III, a supersonic single reactor delta wing aircraft; a reproduction of Gaspar Brunet's plane, which was the first to fly in Spain; and a model of a Leonardo da Vinci invention.
Essential sights in the Science Museum
The Science Museum has interactive rooms, exhibitions and activities that make learning about science fun while always being scientifically rigorous. Active participation by visitors is a fundamental part of this learning environment where encouragement by the museum monitors plays a key role. For example, the "Science on Stage" activity gives members of the public the opportunity to watch live experiments that explain scientific principles. It's important to plan your visit carefully so that you don't miss any of the most interesting spaces. Below are details of some of the places that you should consider visiting:
The Electricity Theatre. A recreated laboratory is the backdrop to this activity where a scientist teaches spectators in a fun way about the concepts that explain the physical phenomena that generate electricity. It's one of the most popular spaces for younger visitors thanks to the spectacular nature of some of the experiments, such as neon tubes that illuminate when touched, or the electricity bolts produced by the Tesla coil.
Mediterrani Exhibition. This permanent display, organised by the Obra Social La Caixa, aims to reveal the biodiversity of the Mediterranean Sea and make people reflect about human beings' relationship with the sea. During your visit you'll hear whale song and discover the biological importance of a sea that is inhabited by over 17,000 species.
L'Espai del Xiquets. The Kiddies' Corner is aimed at children between 3 and 8 years of age and they are looked after by monitors who specialise in childcare.
The legacy of science: Ramón y Cajal. The second floor of the Science Museum exhibits a permanent display dedicated to the life and work of this scientist, one of the most important researchers of all times and a winner of the Nobel Prize in Medicine in 1906 for his work on the nervous system. The content for this exhibition was developed by José María López Piñero, a physician and specialist in the history of science.
Other legacies that are covered in detail include the work of Severo Ochoa, who was awarded the 1959 Nobel Prize in Physiology or Medicine for his discoveries related to the biological synthesis of RNA and DNA. Jean Dausset is another Nobel prize-winner who is featured here. Find out more about the fascinating work of these three scientists in this permanent exhibition that displays their personal objects and examines their research and important discoveries.
The Chromosome Forest. The unusual trees in this forest are a giant representation of the 23 chromosomes in the human genome. There are over a hundred interactive modules where you can learn more about this amazing subject and discover curious details.
Zero Gravity. If you love finding out about the universe and space stations and would like to see some original parts of a telescope, don't miss this section on the third floor. Discover what it truly feels like to be in space thanks to a space simulator where the voice of astronaut Pedro Duque commands your mission. Children under 12 must be accompanied by an adult in this installation.
The Ants' Nest. This first-floor installation recreates tunnels that are inhabited by a species of ant that is capable of farming its own fungus.
Activities and tickets to the Science Museum
There are a wide range of additional activities to enjoy when you visit the Science Museum, including astronomical observation, conferences and temporary exhibitions. There are also workshops aimed at all age groups. Smaller visitors who are between 4 and 8 years old will particularly like the "Scientist for a day" activity, where children can experiment with different materials and their properties. Older children will love the robot, drone and television workshops.
If you've decided to spend a day visiting the Ciutat de les Arts i les Ciències, you'll probably want to combine your ticket to the Museu de les Ciències Príncep Felip with other centres such as Hemisfèric or Oceanogràfic. You can book two or three centres together and even include a ticket to the IMAX cinema to watch a film.
Before you leave, don't forget to take a photo on the Science Walk of Fame, which—instead of Hollywood stars—features renowned scientists.
Information of interest
How to arrive
By bus: Routes 13, 14, 15, 19, 35, 95 and 40 travel to the Ciutat de les Arts i les Ciències.
By Metro: The closest metro lines are 3 and 5. Alameda station is about 15 minutes away.
Related
plans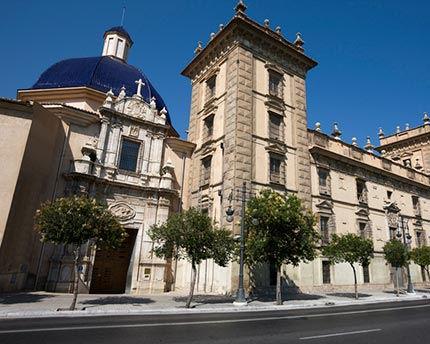 Museums and Art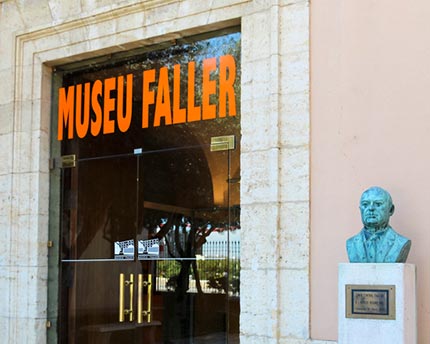 Museums and Art