Platja de la Malva-rosa,
Valencia's golden star
The Mediterranean Sea washes up at Platja de la Malva-rosa, Valencian locals' favourite city beach. In years gone by, fishing boats used to gather here to sell their daily catch and the area ended up becoming the most admired beach in the city.
A gardener at Valencia's Botanical Garden had the idea of planting rose geraniums by the beach to make it stand out as unique seaside spot that would awaken the senses; the best beach in Valencia and the famous neighbourhood on its shore were named after these flowers. Over time it became the beach most frequented by Valencia's bourgeoisie and their moments of relaxation here have been portrayed in unforgettable beach scenes. Sorolla captured its special light in his paintings and the zeitgeist of the age was perfectly described in works by writer Blasco Ibáñez.
The best beaches in Valencia
Lively all year round, Malva-rosa isn't the only city beach in Valencia. The attractive coast stretches southwards to six other beaches connected to the city. Be sure to visit Platja del Cabanyal, which is linked to Malva-rosa and, past the port, Platja de Pinedo, Platja del Saler, Platja de la Garrofera, Platja Recatí-Perellonet and the unspoilt Platja de la Devesa. These are the best beaches in Valencia and together they make 19.5 km of golden sand where there is something for everyone. You can get to the beach by bicycle or public transport and enjoy the most admired sea front on the coast of Valencia. Many of these beaches have been awarded Blue Flag status by the World Tourism Organisation for their commitment to sustainability, excellent bathing water quality and free use of their services.
Free cancellation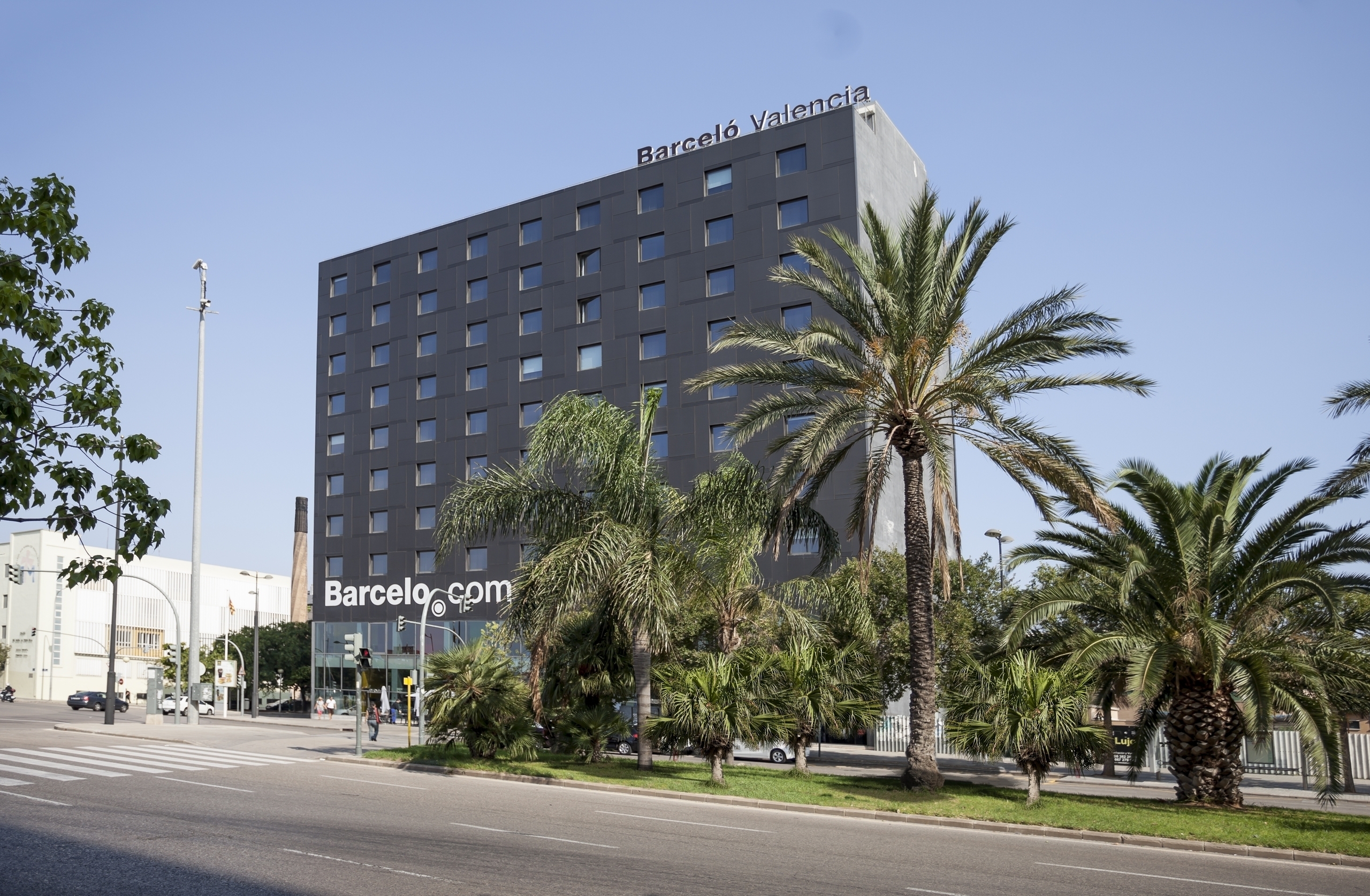 Platja de la Malva-rosa
This is a wide, open beach that is 1.8 km long and it makes a wonderful stop at any point during a day visiting Valencia's attractions. Its fine sand invites you to stroll down to the sea shore; the beach is 60 m wide at its largest point. Malva-rosa has plenty of services such as restaurants and cafés that have helped to make it the best spot in the city for gazing out at the Mediterranean and practising the very Valencian habit of lunching in the sunshine. The Casa Museu de Blasco Ibáñez [Blasco Ibáñez House-Museum] is found in its most northern area, at the end of the Passeig Marítim or promenade, and this beach house where the famous writer once lived still retains its original façade.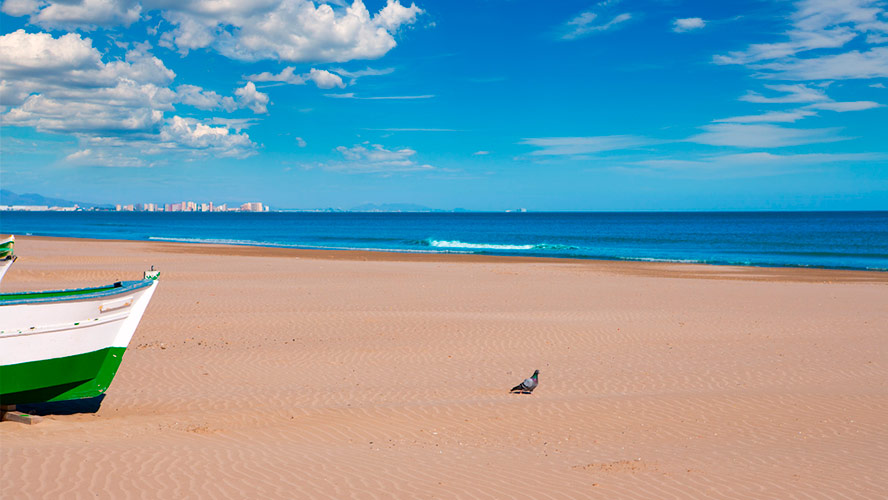 Platja del Cabanyal (or Les Arenes)
You can enjoy a typical Valencian paella in one of its beach restaurants, and 1.2 km of fine golden sand that runs up to the inner harbour of the port, excellent services and games for children make it a favourite spot for Valencian families. A good way to reach it is by using the cycle lane—the beach is highly popular and it's often impossible to park a vehicle here because the mild climate makes it an appealing destination all year round. It's also known as the Platja de les Arenes due to the Balneario de Las Arenas, now a hotel, where Valencia's bourgeoisie would meet until the beginning of the twentieth century to bathe in the sea.
Platja de Pinedo
The first beach to the south of the city is located past the port and sailing club and is distinctive for its plant-covered dunes. Its outstanding swimming water makes it one of the best beaches in Valencia city and it's perfect for people who like to gaze across the sea at the horizon in solitude because it's not usually busy during the week. Another option is going for a swim without your clothes because it has a special area set aside for naturism. Its 2.7 km of sand make a relaxing sunset walk as the lights in Valencia port switch on, creating a magnificent view between the two light sources.
Platja de l'Arbre del Gos
Proximity to the dunes of the L'Albufera Natural Park mean that this beautiful 2.6 km beach surrounded by vegetable gardens is overlooked by many visitors. Located between Pinedo and Saler, this beach is surrounded by fertile land for crops and has a promenade with a cycle lane making it one of the most attractive beaches in Valencia city. It was refurbished a few years ago to restore it to its former environmental conditions. The result is a classic Mediterranean beach where you can enjoy swimming and excellent facilities in comfort.
Platja del Saler
This eye-catching beach is one of the most unspoilt natural beaches in Valencia city. Its name is synonymous with gentle waves and light winds, and it's a favourite spot for windsurfing fans. The beach is 35 m wide and taking a long walk along the sea shore before tracing your way inland to wander among its dunes and pine forest is a wonderful way to enjoy the sea front of the L'Albufera Natural Park.
Platja de la Garrofera
Continue into the L'Albufera Natural Park and you reach the smallest of the beaches in Valencia city; the area where it connects to Platja del Saler is used by naturists. The rest of its 1.5 km is a landscape of idyllic dunes. There are lifeguards, showers, toilets and a first aid team so that you can enjoy a safe and relaxing day on the sea shore.
Platja de la Devesa
This beach has the most natural setting in the city. It runs 5 km along the coast of Valencia from the border of the L'Albufera Natural Park. It's a great place to spot different bird species as they fly over the coast or take shelter among the wind-swept pine trees, palm trees, kermes oaks and lentisk shrubs.
Platja Recatí-Perellonet
The last of the Valencia city beaches is the most developed of all. It was once one of the natural estuaries of the Albufera coastal lagoon, known as the Gola del Perellonet, but the beach is now surrounded by residential developments. It's popular with visitors from Valencia city and also from the nearby town of El Perelló in Sueca municipality. It has a family-friendly atmosphere and a wide selection of places to eat. It also retains an attractive protected natural area in the north, known as the La Punta Nature Reserve, where a fossilised dune is preserved.
Next time you visit the Mediterranean there is no need to decide between city and beach: Valencia has the best of both.
Information of interest
How to get to Platja de la Malva-rosa:
There is a paid car park but to avoid traffic jams in the heat the best way to reach the beach is:
By Metro: Lines 4 and 6. Eugenia Viñes and Las Arenas stops.
By Bus: Routes 1, 2, 19, 31, and 32.
By night bus: Route N1.
By bicycle: Valenbisi cycle lane http://cas.valenbisi.es/, stations 163 to 170.
How to reach other city beaches in Valencia
Platja de Les Arenes by Metro: Line 8 to Marina Real Juan Carlos I.
Platja de Pinedo by bus: Route 14.
Platja del Perellonet and Platja del Saler by bus: Routes 15 and 25.
Platja de les Arenes and Platja de la Malva-rosa by bus in summer: Routes 20 and 23.
Platja de les Arenes by night bus: Line N9.
Further information
Platja de la Malva-rosa has access for persons with reduced mobility.
Related
plans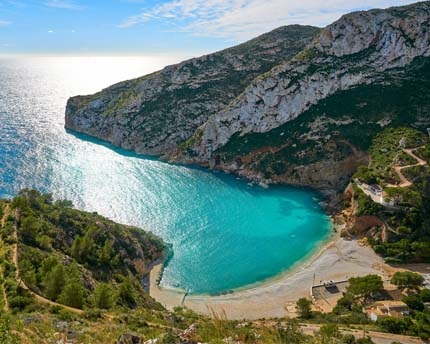 Sea and Beaches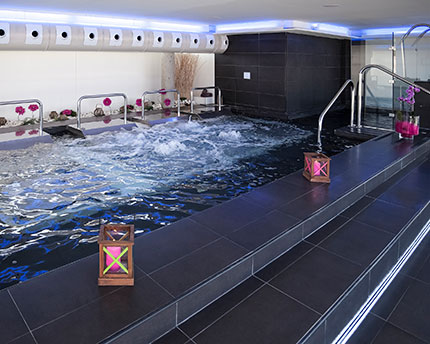 Health and Wellness