The best short
breaks near Valencia
Valencia is the perfect departure point for countless excursions. Travel just a few miles away from the capital and you'll find destinations that are a veritable treasure trove of leisure and tourism activities. Below are some fantastic ideas for short breaks near Valencia so you can discover places that have just what you're looking for. There are options that are perfect for every preference and budget, so take your pick!
Many of the most attractive villages in the Valencia Autonomous Region are set inland, such as Sagunto, Xàtiva, Alzira, Bocairent and Requena. The coast also has some spectacular towns, especially Gandia, Calpe, Dénia, Altea, Xàbia, Cullera and Alboraia. Peníscola and Santa Pola are located outside of Valencia province but are also well-worth visiting. If you're a fan of the seaside then you're in luck, there are numerous beaches close to Valencia. Popular ones include l'Albir, Tamarit, La Granadella and El Portet while even the famous Platja de Llevant beach in Benidorm isn't too far away, despite being in Alicante province.
And if you love hiking, there are several natural parks in Valencia province with hundreds of different options that are just moments away: visit l'Albufera de Anna lake, follow the Chulilla suspension bridges route, hike along the Júcar Canyon or head along the water trail in Chelva. And that's just to get you started!
Villages near Valencia
Below you'll find information about some of the most iconic coastal and inland villages that make perfect excursions from Valencia; you're certain to love each one of these unique spots.
Free cancellation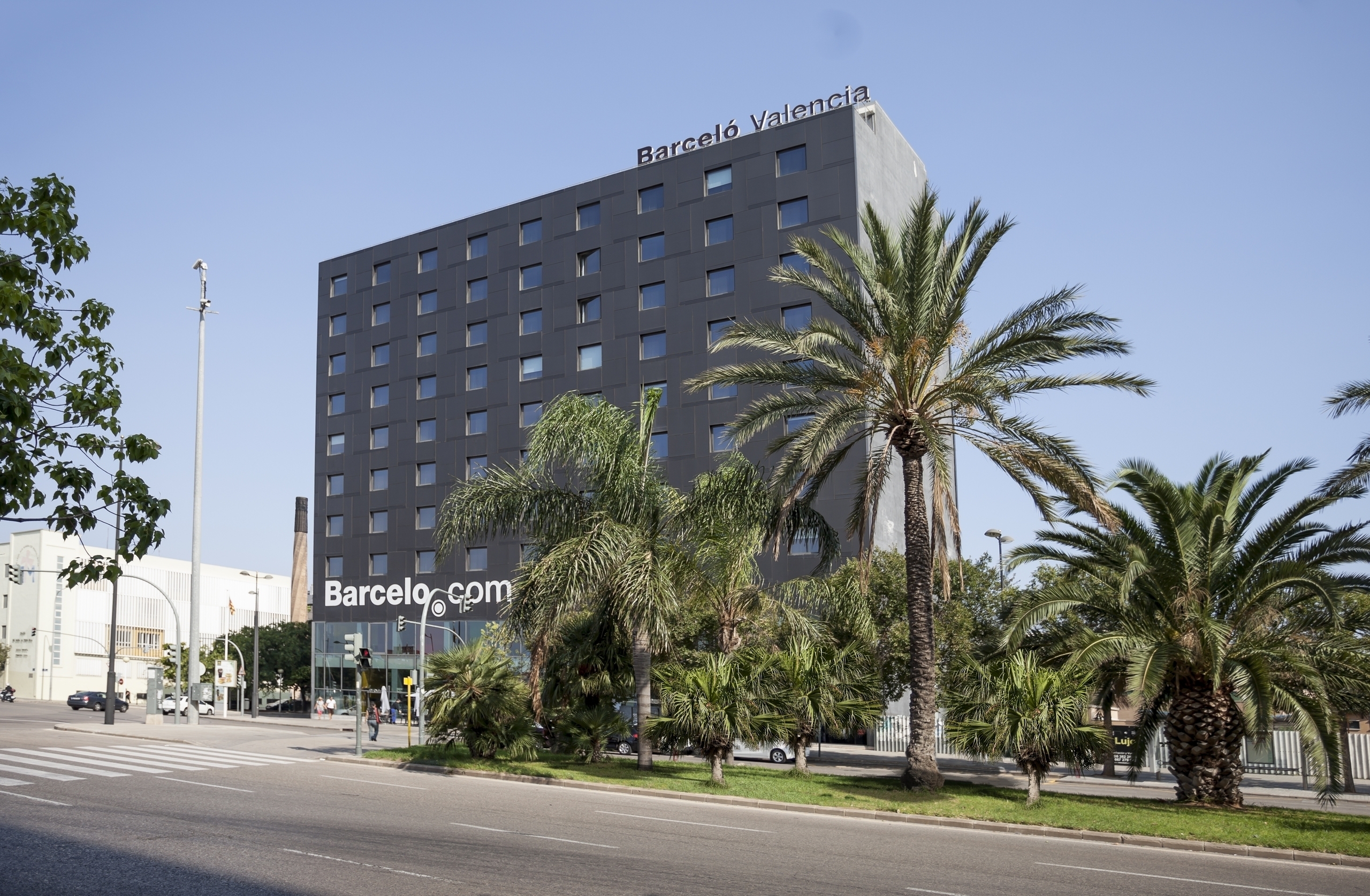 Inland villages in Valencia
Sagunto: 28 kilometres (just over 17 miles) from Valencia, this town has 13 kilometres (8 miles) of coastline dotted with Blue Flag beaches. The town has two centres: the historic centre, located on a slope leading up to the castle and Roman theatre; and the Puerto de Sagunto, 5 kilometres (3 miles) from the historic centre and home to Horno Alto Número 2—a symbol of the town's glorious industrial past.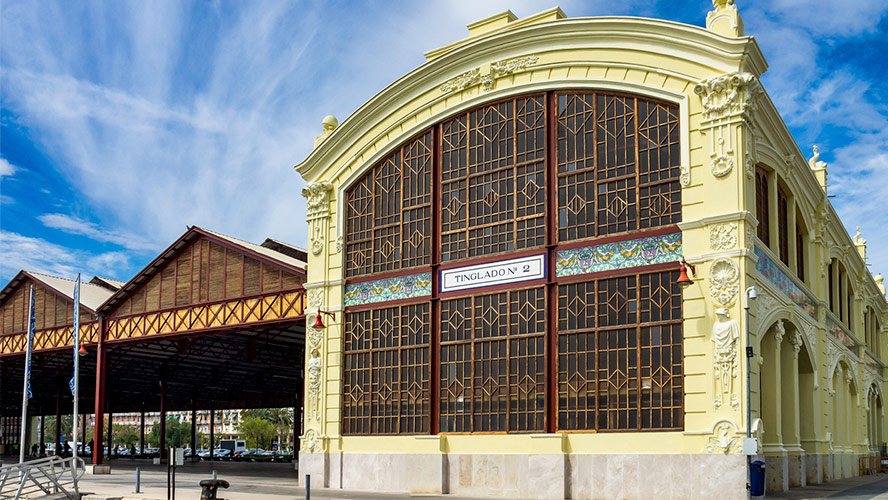 Alzira: 40 kilometres (25 miles) from Valencia, Alzira is one of the largest towns in the vicinity and it has many wonderful attractions, such as the Town Hall, a sixteenth-century Gothic mansion, medieval walls and the thirteenth-century church Església de Santa Caterina, built on the site of an ancient mosque.
Xàtiva: 62 kilometres (40 miles) from Valencia, this town is the seat of the House of Borgia, one of the most influential families of the Renaissance who left their mark on history with two popes (Callixtus III and Alexander VI) and a Superior General of the Society of Jesus: Saint Francis Borgia. Climbing up to the imposing castle is highly recommended and you mustn't miss the Col·legiata de Santa Maria church, the l'Hospital Reial and the Plaça de la Trinitat square.
Requena: 77 kilometres (48 miles) from Valencia, this is a city of history, caves and wine. Its old town reflects the splendour of a period when the town's economy focused on manufacturing silk. One unusual attraction of the city is that it can also be explored below ground through 22 medieval caves that were originally used to store wine, oil and grain.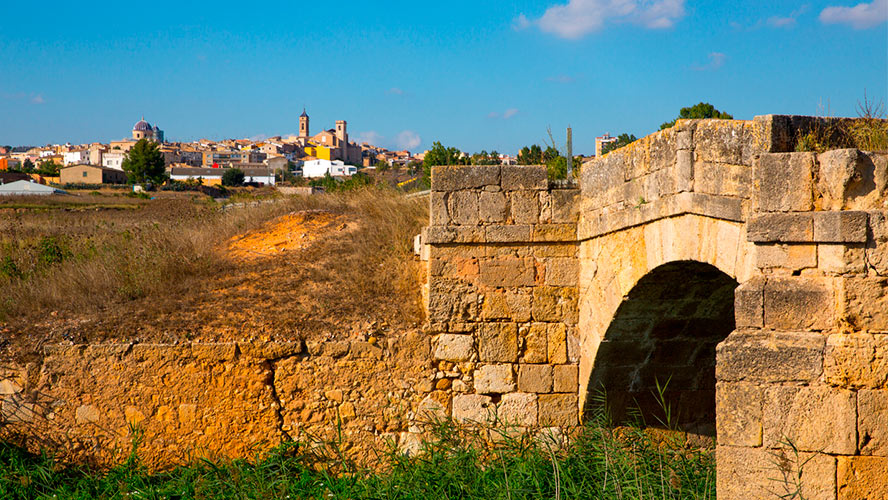 Bocairent: 95 kilometres (59 miles) from Valencia, this village appears to have been excavated from the rock. Its old town has been declared a Conservation Area and is well worth a visit. The layout of its narrow streets reminds visitors of an Arabic bazaar thanks to the steep hills, steps, tight corners and tiny, hidden squares. Remember to wear comfortable shoes.
Coastal towns near Valencia
Alboraia: Only 6 kilometres (just under 4 miles) from Valencia, this town still has original huts and country houses in farmland areas where fruit and vegetables were grown. It's famous for being the capital of orxata, a drink made from tiger nuts that is highly typical of the Valencia Autonomous Region. During your visit make sure you take a stroll over the Pont del Moro, a Romanesque bridge made from blocks of stone.
Cullera: 38 kilometres (24 miles) south of Valencia, Cullera sits on the banks of the Júcar river at the foot of a mountain that is over 230 m high. It has 11 spectacular beaches along 9 miles of coastline that are perfect for water sports or even free diving. Don't forget to visit the recently restored Moorish castle, the Cueva-Museo del Pirata Dragut [Pirate Dragut Cave-Museum] and the Museu de l'Arròs [Rice Museum].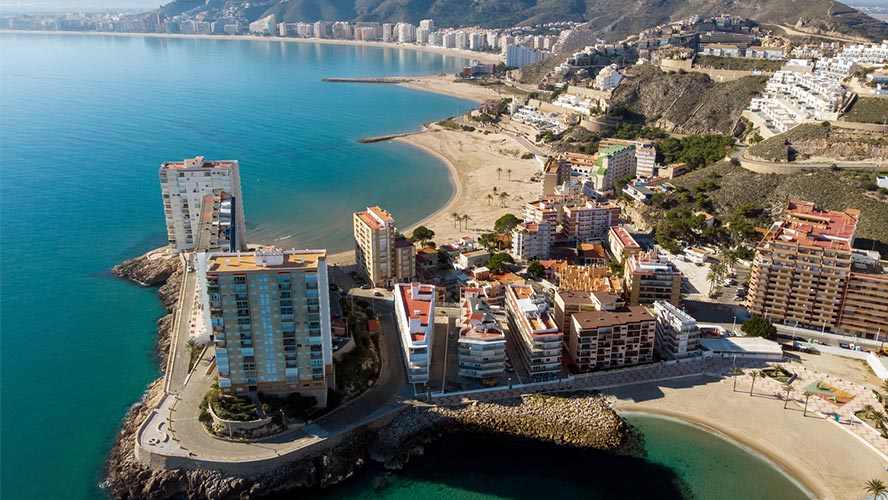 Gandia: 72 kilometres (45 miles) from Valencia, this is one of the most sought-after summer destinations for travellers who are searching for sun and sand. And it's obvious why: Gandia has 5 miles of fine, golden sandy beaches and a huge range of tourist activities. The historic centre also has many cultural attractions linked to the Borgia family.
Dénia: 105 kilometres (65 miles) from Valencia, Dénia is a fantastic location with 12 miles of fine, golden sandy beaches. It has countless attractions and you could start by climbing up to the castle and visiting its Museu Arqueològic [Archaeological Museum] with rooms that display pieces from the Iberian, Roman, Moorish and Christian ages. Then you could visit the unique Museu del Joguet [Toy Museum].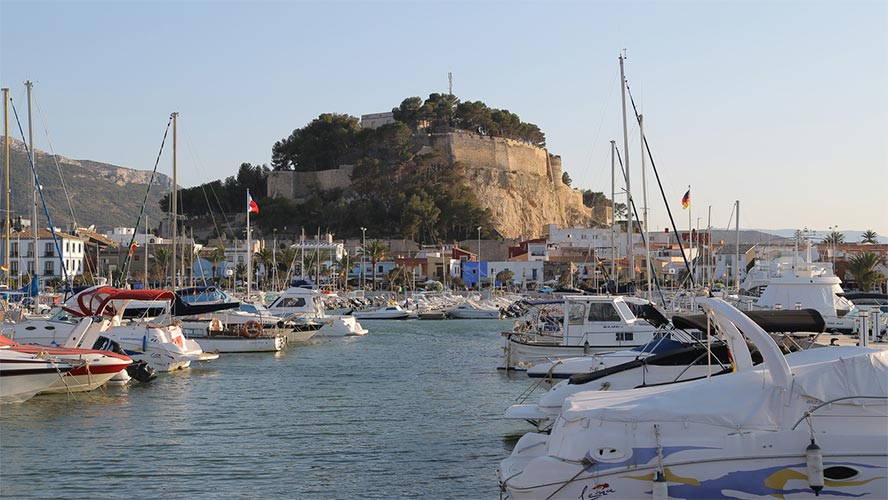 Xàbia: 112 kilometres (70 miles) from Valencia, Xàbia still has its medieval town layout and traditional white houses with arched doorways and Gothic windows. Make sure you visit the fifteenth-century Palau dels Sapena and the eighteenth-century Casa dels Bolufer. Walk along Avinguda Princep d'Asturies and you'll spot a stretch of the ancient medieval walls.
Calpe: 122 kilometres (76 miles) from Valencia, this town is famous for the unmistakeable Ifach promontory, listed as one of the 'Wonders of the Valencia Autonomous Region'. The town is part of Alicante province along the majestic Costa Blanca. Its white sandy beaches are truly spectacular and its old town boasts numerous historic monuments of great value. Don't miss the Banys de la Reina, an outstanding Roman archaeological site.
Altea: 131 kilometres (81 miles) away, Altea is famous for its idyllic beaches. This town has a long seafaring tradition and is utterly charming, beguiling many well-known figures such as painter Benjamín Palencia and authors Rafael Alberti and Vicente Blasco Ibáñez. It has a unique old town packed with little white-washed houses set along tiered streets that gaze out to sea.
Peníscola: 150 kilometres (93 miles) from Valencia, Peníscola is listed as one of the most beautiful towns in Spain and it has a wide range of activities for tourists. It's a medieval city and is watched over by a perfectly preserved Templar castle that overlooks the sea.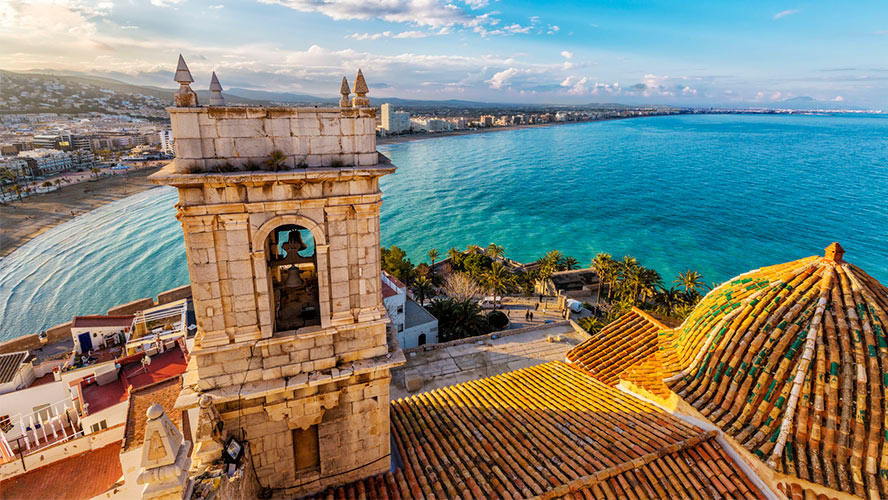 Santa Pola: 184 kilometres (114 miles) away. Don't miss the many attractions of this town. Firstly, its beaches and coves; secondly, neighbouring Tabarca, the only inhabited island in the Valencia Autonomous Region, which can be reached by taxi boat; and thirdly, the fifteenth-century fortress, home to the magnificent Museo del Mar [Sea Museum]. Finally, visit the lighthouse for some spectacular views.
The best beaches near Valencia for a short break
Valencia has miles and miles of white sandy beaches waiting for you that have won every award past and present. Many have been given Blue Flag status and offer visitors endless options for having fun in the sun. So grab your swimsuit, pack your sunscreen and find the beach that suits you best.
Some of the most emblematic and spectacular beaches in the Valencia Autonomous Region include l'Albir, an unusual stony beach in the municipality of Alfaz del Pi, Alicante province; Platja Tamarit, recommended for families because of its low swells and calm waters; La Granadella, a cove with crystal-clear water in Xàbia; Platja de Llevant in Benidorm, a mile-long beach with fine sand, and Platja del Portet, a shell-shaped beach tucked away next to Teulada, in Alicante.
Hiking in Valencia
The Valencia Autonomous Region has 22 natural parks that are the perfect location for hiking. One is the L'Albufera Natural Park where Blasco Ibáñez set some of his most famous novels, such as Cañas y barro. It contains a 3,000-hectare lagoon that joins the sea via three artificial channels known as golas. Two highly recommendable hiking trails are the Racó de l'Olla route and the Los Embarcaderos route.
Another great option is the Ruta dels ponts penjants de Chulilla [Chulilla Suspension Bridges Route], 63 kilometres (39 miles) from Valencia, which runs through wild, precipitous and uneven countryside very close to Las Hoces del Turia [the Túria river gorges]. Don't miss your chance to visit Chulilla, one of the most picturesque villages in the Valencia Autonomous Region.
There are lots more places nearby where you can enjoy stunning landscapes while putting your hiking boots to work, for example, the l'Albufera de Anna lake, near Xàtiva, where you can hire a little boat on the lake; the spectacular Júcar Canyon, for vertical hiking where the river rushes past behind unexpected rocky walls, or the Ruta del Agua [Water Trail] in Chelva, a classic hiking trail suitable for the whole family.
Related
plans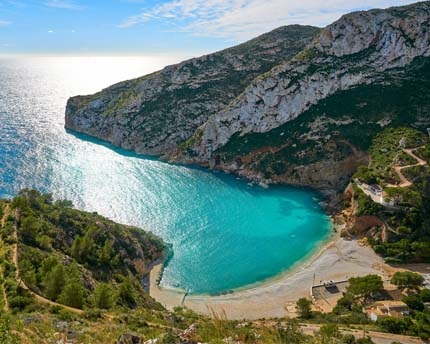 Sea and Beaches