Mexico family vacations: sun-soaked quality time on the Pacific coast
Mexico family vacations don't have to be stressful. Enjoy Mexico with kids and head to the Pacific coast which is full of things to do in Mexico with kids.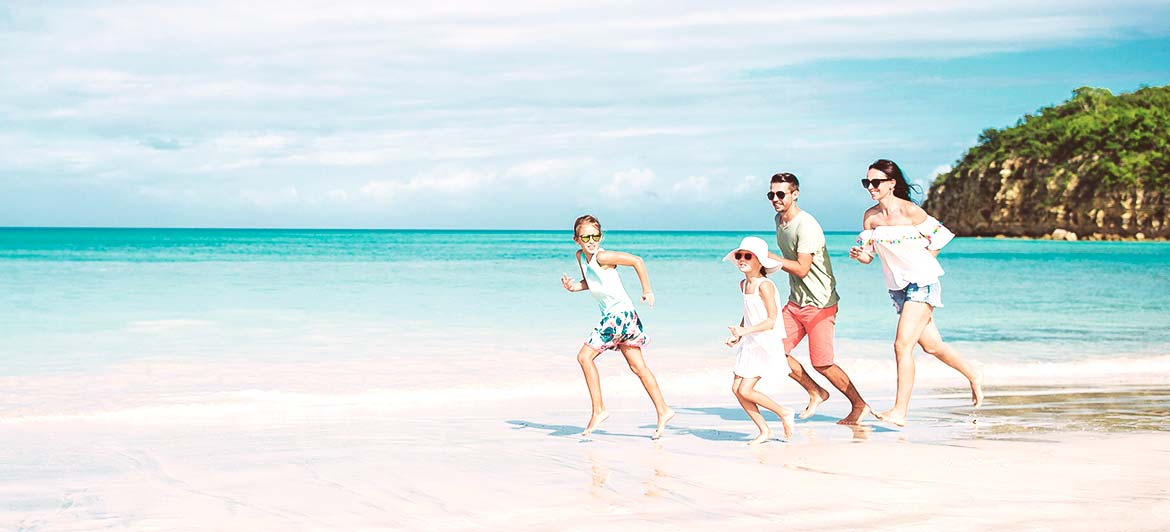 Shake up traditional Mexico family vacations and head to the Pacific coast for an adventure-fueled escape. The Pacific coast is a surfer's paradise with imposing waves and cinematic beachscapes. If you are planning to visit Mexico with kids, be sure to venture to the luxury beach resorts of the west coast to enjoy quality time with the family. Enjoy the glamorous nostalgic vibe of destinations like Mazatlán whose bars and restaurants still evoke memories of the Pacific coast's golden age. Or, journey beyond the sand and townscapes to the Sierra Madre mountains where you will find a green paradise of mango and papaya plantations. Whatever style of vacation you are after, this corner of Mexico has plenty to offer. Read on to discover the best Mexico family vacations on the Pacific coast.
Mexico family vacations to the Pacific coast
Travel is a fantastic way to educate kids about the world. If you are planning to venture to the best family vacation spots in Mexico with your kids, be sure to look for the coolest cultural experiences. From the bustling street markets to the colorful Lucha Libre shows - there is never a dull moment in Mexico for families. If you are traveling with a baby, head to the all-inclusive resorts, or if your children are older and require more action, Mexico's Pacific coast is the place to be. With so many stories to tell, the Pacific coast of Mexico offers endless routes to explore. But don't just take our word for it, take your pick of these fun-filled family adventures to kid-friendly places in Mexico.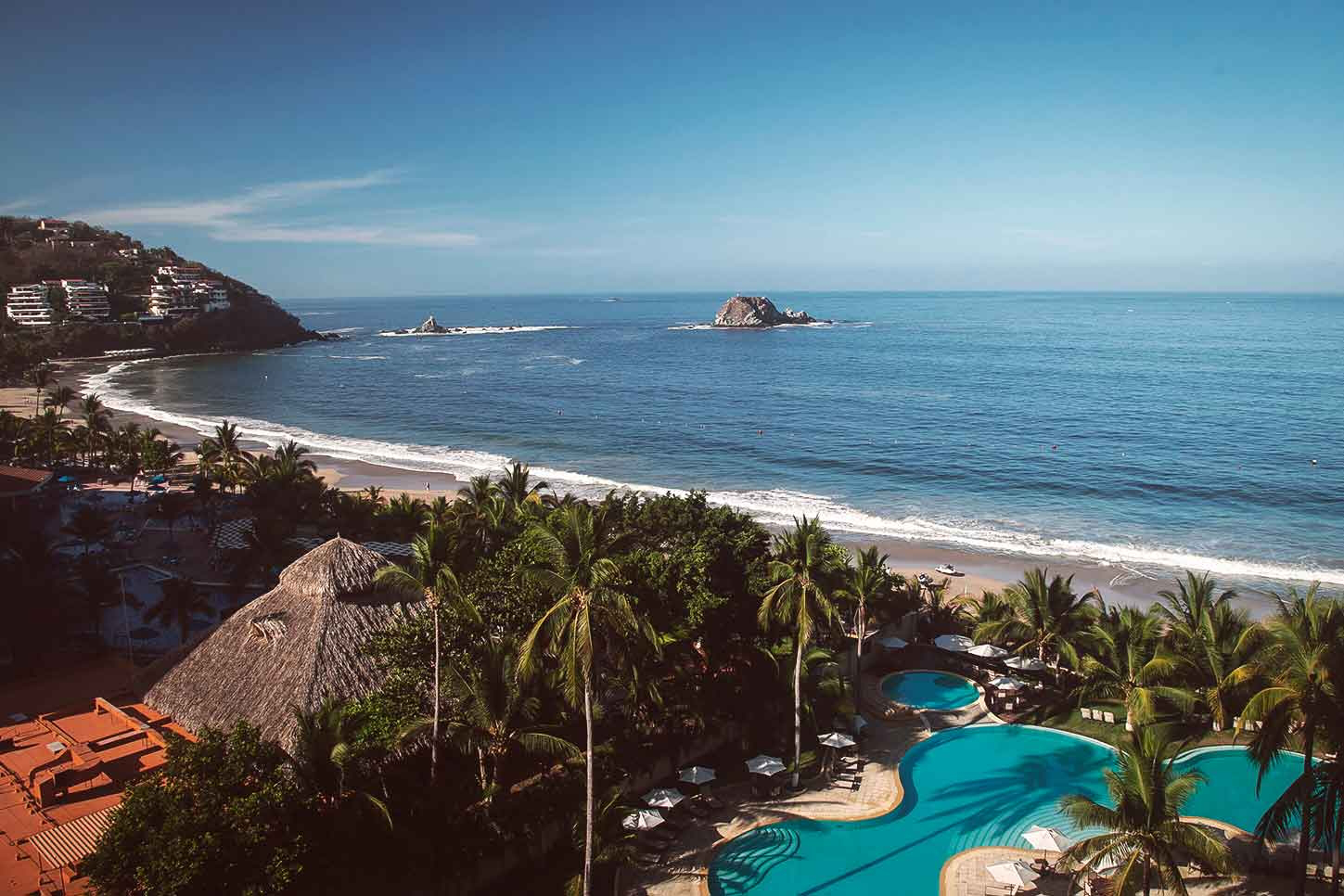 Top family destinations in Mexico - Ixtapa
Does your family crave action as well as a relaxing beach break? Look no further than the Mexico family resort playground of Ixtapa. Fun is high on the agenda here with unlimited watersports, fishing trips, snorkeling, and golf courses to enjoy. If you are staying in Ixtapa, head to Playa El Palmar for Hawaii-style waves and enjoy the best surf on the Pacific coast. But, if you have a more relaxing idea of what Mexico family vacations should be like, look no further than the 3000-year old archeological site of Xihuacan. It was once used by ancient civilizations as a ceremonial ground but today these ancient ruins can be explored by the public on a day trip from the city of Zihuatanejo. While in Zihuatanejo, don't miss the chance to stop at the Municipal Market Campesino, a local farmer's market that offers fresh, local produce to try.
Family friendly destinations in Mexico - San José del Cabo
Enjoy San José del Cabo, a seafront town with unrivaled views of the Sea of Cortés. It is one of the best family destinations in Mexico thanks to its old-world charm, cobbled streets, and locally owned businesses. Stroll around the colonial town center and enjoy an unhurried way of life that provides the perfect rhythm for a chilled-out Mexico vacation with kids. If you are staying in San José del Cabo be sure to check out the white sand beaches. For swimming, visit the Playa Palmilla beach. This public beach is ideal for families and the gentle waves make it a fun place to cool off on Mexico family vacations. For surfing, however, head to Costa Azul where the waves are gentle enough for beginners but are not swim-friendly. The area also boasts the San José Estuary, a nature reserve and the largest expanse of water in Baja California Sur.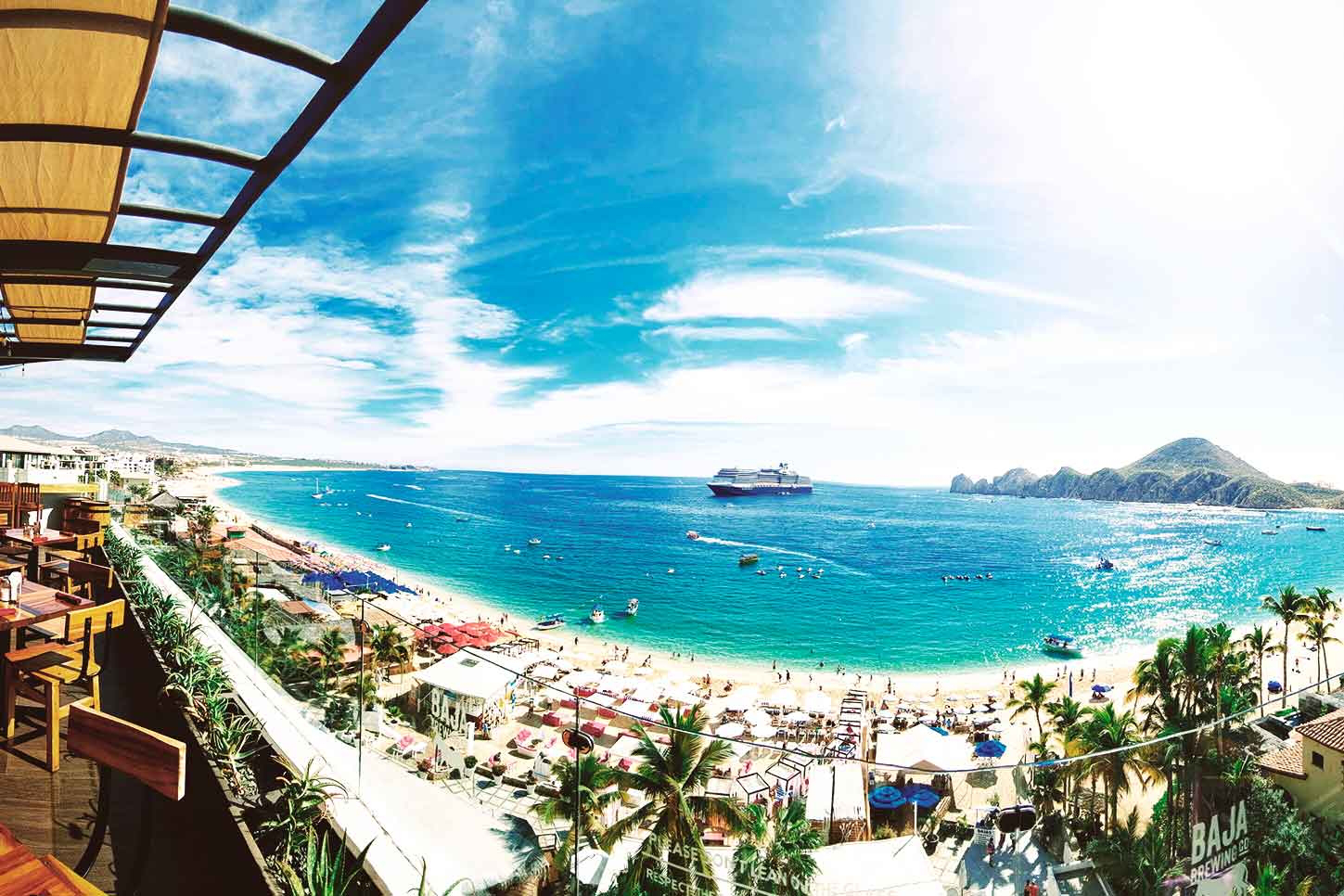 Things to do in Mexico with kids - Puerto Vallarta
Watch professionals and beginners take to the waves on the Nayarit coast and enjoy a whole array of watersports for your Mexico family vacations. From surfing at Banderas Bay to enjoying a custom program of aquatic leisure activities at the all-inclusive hotels, the Nayarit coast is abuzz with life. Little ones will enjoy the dolphin and sea lion shows at Dolphin Discovery and there is even the possibility to swim with these incredible sea creatures. Puerto Vallarta is known to offer the best Mexico all inclusive for families. If you are visiting the Nayarit coastline, be sure to check into one of the luxury hotels to enjoy pure relaxation. Delicious gastronomy, childcare, spa facilities and endless activities such as cocktail masterclasses or archery means that all you need to worry about is enjoying your stay. If you desire a vacation where you don't have to lift a finger, Puerto Vallarta is for you.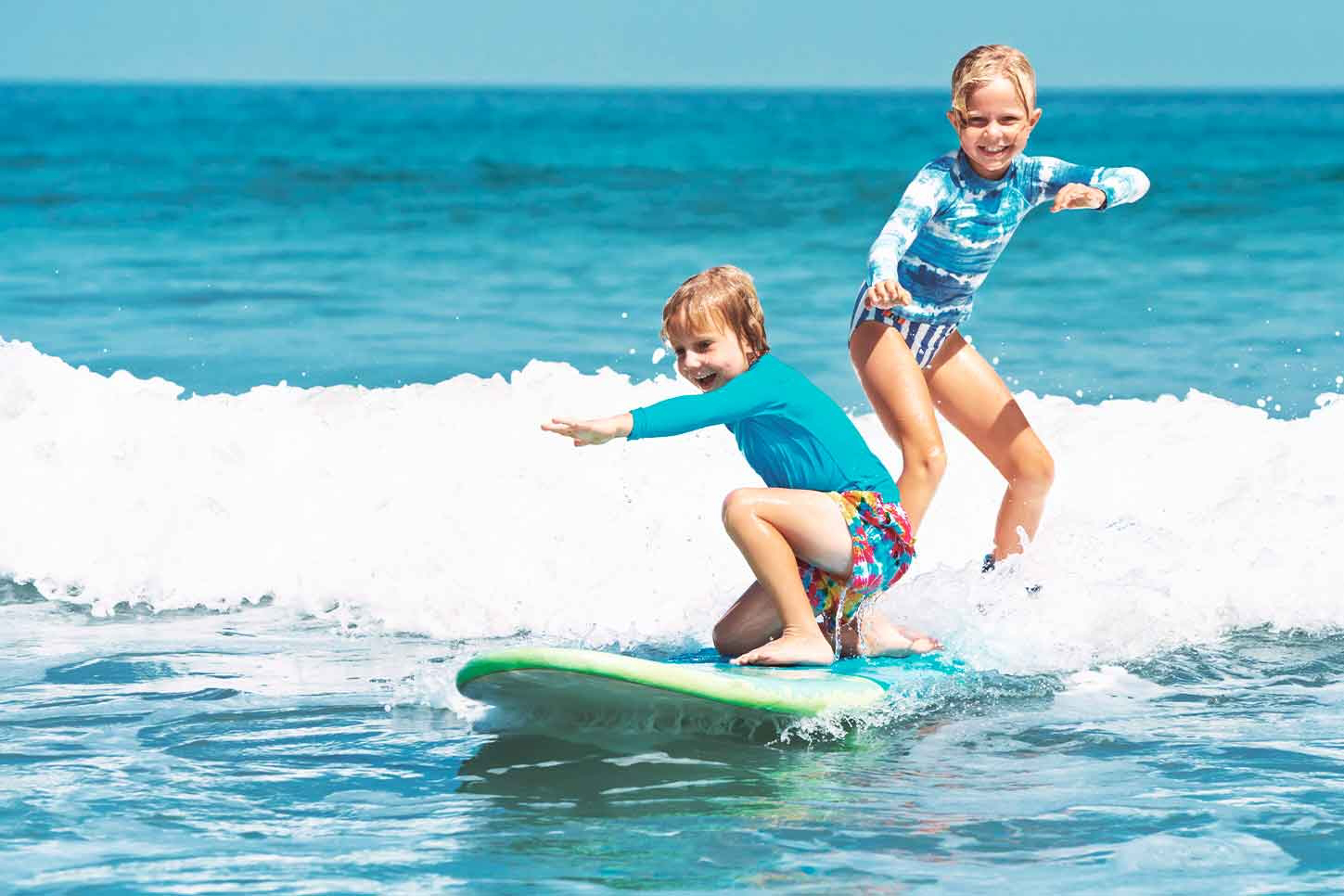 Places to vacation in Mexico with family - Huatulco
If you want the comfort of an all-inclusive family trip to Mexico but don't want to miss out on your dose of Mexican culture, head straight to Huatulco in the state of Oaxaca. This region of Mexico is a foodie's paradise with local chefs cooking up a storm with their modern adaptations of traditional Mexican cuisine. Begin your Mexico family vacations with a trip to the tranquil waters of Tangolunda Bay - a paradise of white sand beaches and gentle waters. Kick back and relax here before heading off to explore the area's ancient history. Parque Eco-Arqueológico Copalita is home to stunning Aztec ruins as well as great hiking routes to enjoy the beauty of nature. If you are visiting Huatulco, be sure to choose a hotel that offers a number of family friendly Mexico activities so that you can get a taste of local traditions and culture.