Live the Arabian dream with these romantic getaways in UAE this winter
Discover the best romantic getaways in UAE and venture to this Arabian paradise to enjoy romantic things in Dubai to enjoy as a couple.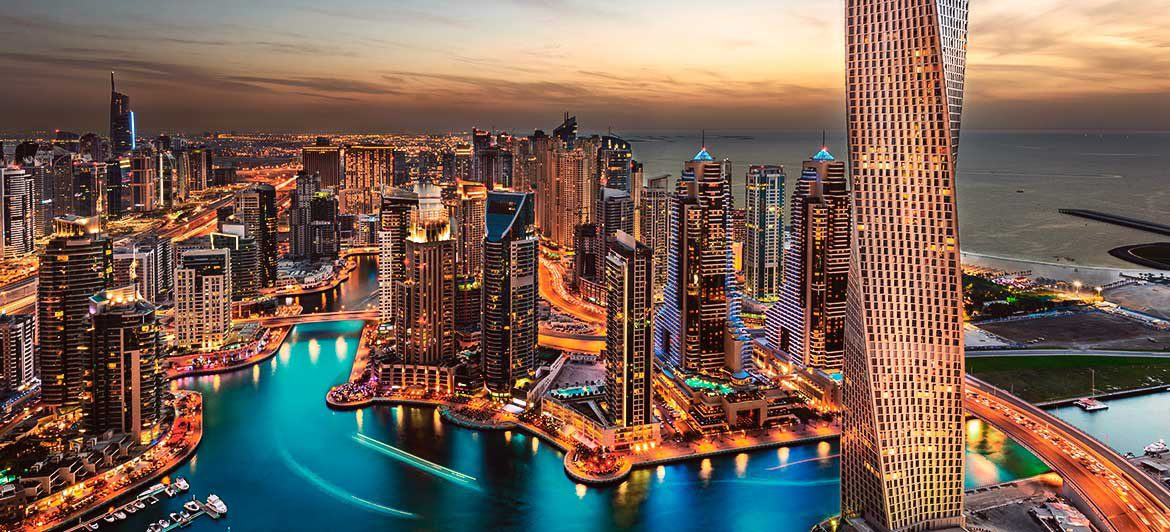 The United Arab Emirates was once a place exclusively visited by the world's elite, but now, this Arabian paradise has grown to become a hub of luxury and decadence for all to enjoy. With dazzling skyscrapers punctuating the desert skyline and the best shopping, romantic getaways in UAE are a popular choice amongst couples eager to enjoy some alone time. While Dubai is the most famous Emirate, there are in fact seven states that form this glitzy, glamorous desert oasis. Discover our guide to enjoying some quality time with your partner in one of the most prestigious locations in the Middle East.
The best romantic getaways in UAE
Before floating off in a cloud of love, let's decide where in the Emirates you want to explore for your romantic getaways in UAE. Back in the 50s, the UAE was a humble place, dependant on its declining fishing and pearl industry trade. But, since the discovery and mining of oil in the region, the area's economy has boomed and the formation of the UAE was established in 1971. The capital of the United Arab Emirates is Abu Dhabi but Dubai, Ajman, Fujayrah, Sharjah, Umm al Quwain and Ras al-Khaymah also form part of the federation. Travel to UAE from UK is only a matter of hours making it super accessible for those looking for a stylish long weekend break in warmer climes.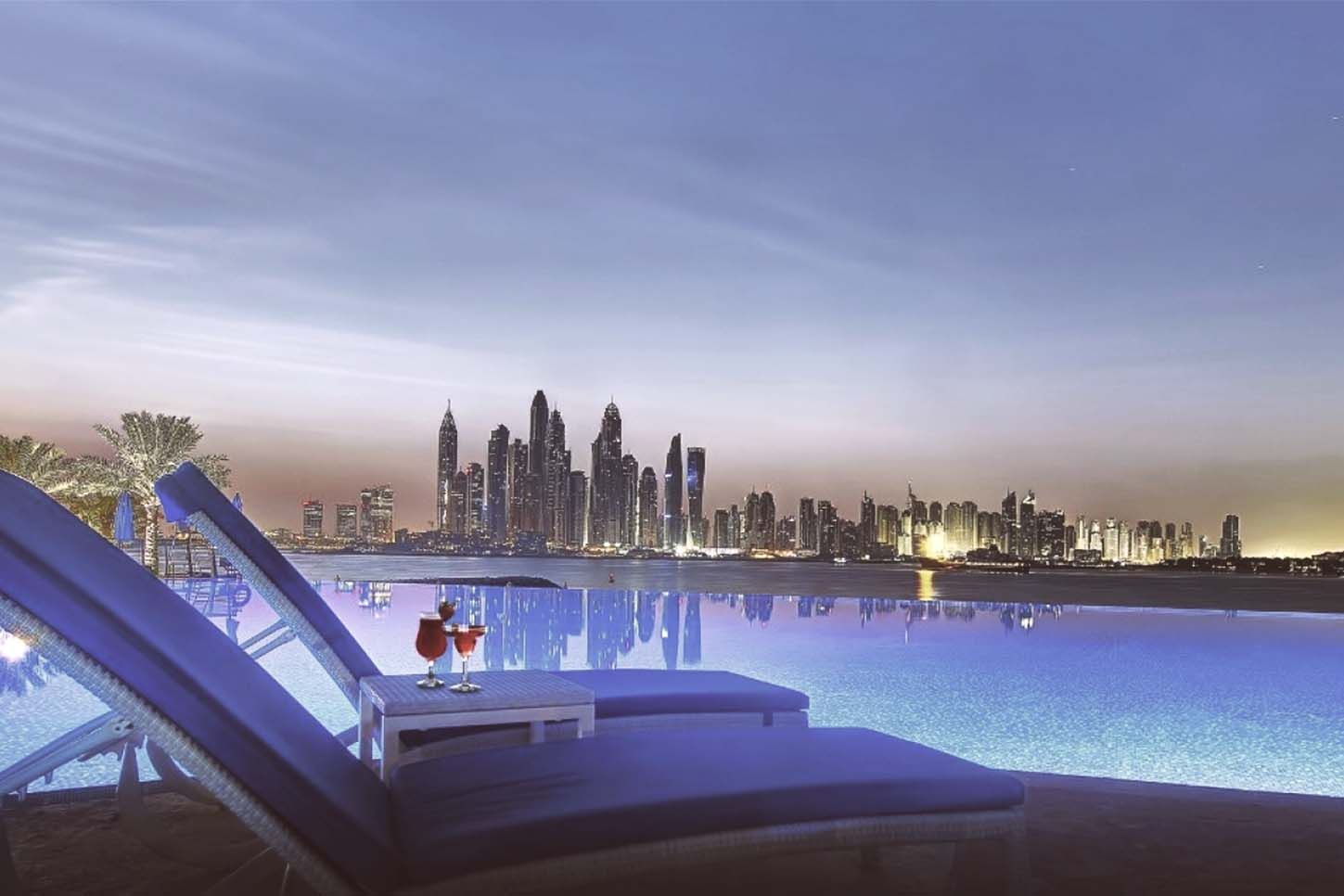 There are so many reasons to choose the United Arab Emirates as your next destination for romantic getaways. The top reasons being:
Close proximity to Europe - no long haul flights
Scorching wall to wall sunshine all year long
English is widely spoken as is French
It is a young country, full of life and spirit
Plenty of opportunities to indulge in luxurious, relaxing activities.
Most importantly, the UAE is a playground of fun, exciting new things to try making it so easy to make unforgettable memories that can be treasured forever. Whether it is
skydiving over Dubai's palm
or fancy dining with a view in Abu Dhabi, romantic getaways in UAE are never boring.
Romantic places in Dubai for you to discover
Dubai is a fabulous choice of destination for couples of any age to enjoy some downtime together. There are so many romantic things to do in Dubai, ranging from the traditional handheld stroll down golden sand beaches at sundown to Bedouin-style desert glamping and stargazing. However, if wishing upon a star or seeing the sunset is not how you want to celebrate your loved one, then perhaps a trip to one of the many luxury hotels in UAE for a couples massage will be the perfect way to rekindle the romance. Couples may also enjoy taking to the sky and discovering Dubai from a whole new perspective. Whether your vehicle of choice is a hot air balloon, a helicopter or a paraglider, letting your feet lift off the ground and enjoying a break from reality is the ideal way to connect with your partner.
The most romantic places in Dubai for photos
Of course, any memorable holiday needs equally memorable photos to match and Dubai certainly doesn't disappoint with its photogenic scenery. Couples on romantic getaways in UAE can enjoy framed vistas of new and old Dubai at the world's largest frame structure, aptly named the Dubai Frame. This golden landmark frame is located in Zabeel Park and provides a breathtaking photo opportunity, worthy of Instagram. One of the most romantic spots in Dubai has to be at the beach. Jumeirah and Al Mamzar Park are two 'Blue Flag' beaches in Dubai offering stunning stretches of golden sand and crystal blue waters. Take a handheld stroll across the sand, plan a romantic date on a yacht or discover the area's rich marine life on a snorkelling excursion. There is so much to explore both on and off the land.
Fun things to do in Dubai for couples
Just because you are visiting Dubai as a couple, it doesn't mean that the holiday is strictly reserved for romantic things in Dubai. Let your hair down and enjoy the adventure that this desert island has to offer without the stuffy airs of luxury that one may expect from romantic getaways in UAE. Let your inner child roam free at the Wild Wadi Water Park, a thrilling day out filled with multiple waterslides, a surf machine and an 18-foot manmade waterfall. Or, for more of a cultured theme park experience venture to the Dubai Garden Glow park for a fine art meets eco-heaven. Local artists have worked to create an enchanting, magical garden filled with glowing sculptures made from recycled materials. Treat your partner to this fantastic nature walk filled with over 100 sculptures that glitter at night before heading off to one of the cities swankiest restaurants for a taste of local cuisine.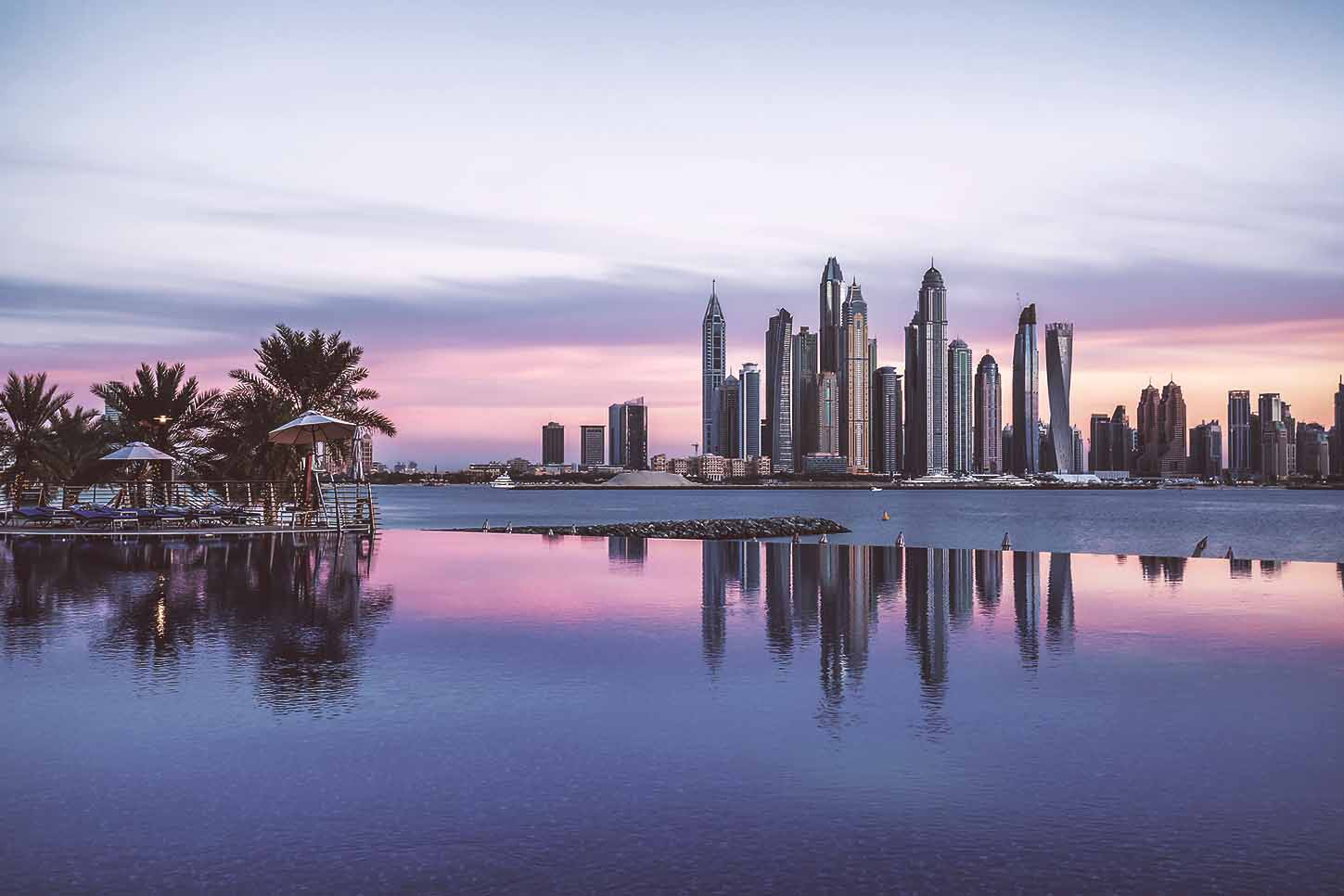 Unmarried couples in Dubai - Top tips!
In comparison to the other Emirate states, Dubai takes a more liberal approach to unmarried couples. It is still ruled by Islamic law which prohibits unmarried couples from living together, however, the tourism industry is also very powerful meaning that many hotels turn a blind eye to the matter. There are however, a wealth of couple friendly hotels in Dubai making romantic getaways in UAE very accessible to young couples looking to enjoy romantic activities in Dubai. It is worth noting that public displays of affection are not well received in UAE and holding hands in public is only permitted if couples are married. Before visiting, it is worth researching local customs to avoid any issues.