Love is in the air: the top romantic things to do in Cozumel
From sipping sundowners on icing sugar sand beaches to exploring a kaleidoscope of color in world-renowned reefs, Cozumel offers the ideal escape for lovebirds wanting to be wowed by nature
For those looking to get away with their significant other, Mexico offers a diverse range of swoon-worthy destinations. Yet, for a truly dreamy escape, head to Cozumel, a small Mexican island in the Caribbean Sea famed for scuba diving and picture-perfect beaches. Away from the hustle and bustle of Cancún, couples can feel as though they are stepping off the world and entering paradise. Whether you are planning a luxurious honeymoon or just want to spend some well-earned quality time together, there are so many romantic things to do in Cozumel. 
The best time to enjoy all the romantic things to do in Cozumel
The best time of year to visit Cozumel is from February to May when the temperatures are a steady 90 ºF during the day and in the mid-70s at night. These months are known to be the drier months with the rainy season typically falling between June and November. It is at this time that visitors to Cozumel enjoy its top landmarks such as the Chankanaab Adventure Beach Park, and Passion Island, along with the endless list of fabulous beaches.  While to get the best out of your romantic Cozumel vacation it is best to visit during the dry season, it is possible to visit during the bridge months but some rain is to be expected. 
Chankanaab Adventure Beach Park
1. Start your vacation with a beach massage in Cozumel, for couples
Whether your relationship is a newly ignited spark or an ever-enduring flame, there is nothing that strengthens a relationship like some good old-fashioned rest and relaxation. Luckily, all the best places to stay in Cozumel for couples offer all kinds of luxury treatments from state-of-the-art spa days to steamy saunas. Yet, if you happen to be staying at either the Occidental Cozumel or the Allegro Cozumel you are in for a treat. 
Yet, if you happen to be staying at either the Occidental Cozumel or the Allegro Cozumel you are in for a treat
Guests staying at these romantic boltholes can book a dreamy couples massage on the beach at sunset. Let the peaceful sound of waves lapping against the paper-white shoreline serenade your moment of tranquility, where love and relaxation intertwine. The expert hands of the masseuse will tend to tired muscles and help your stresses float away on the soft Caribbean breeze, setting you up to enjoy the rest of the romantic things to do in Cozumel.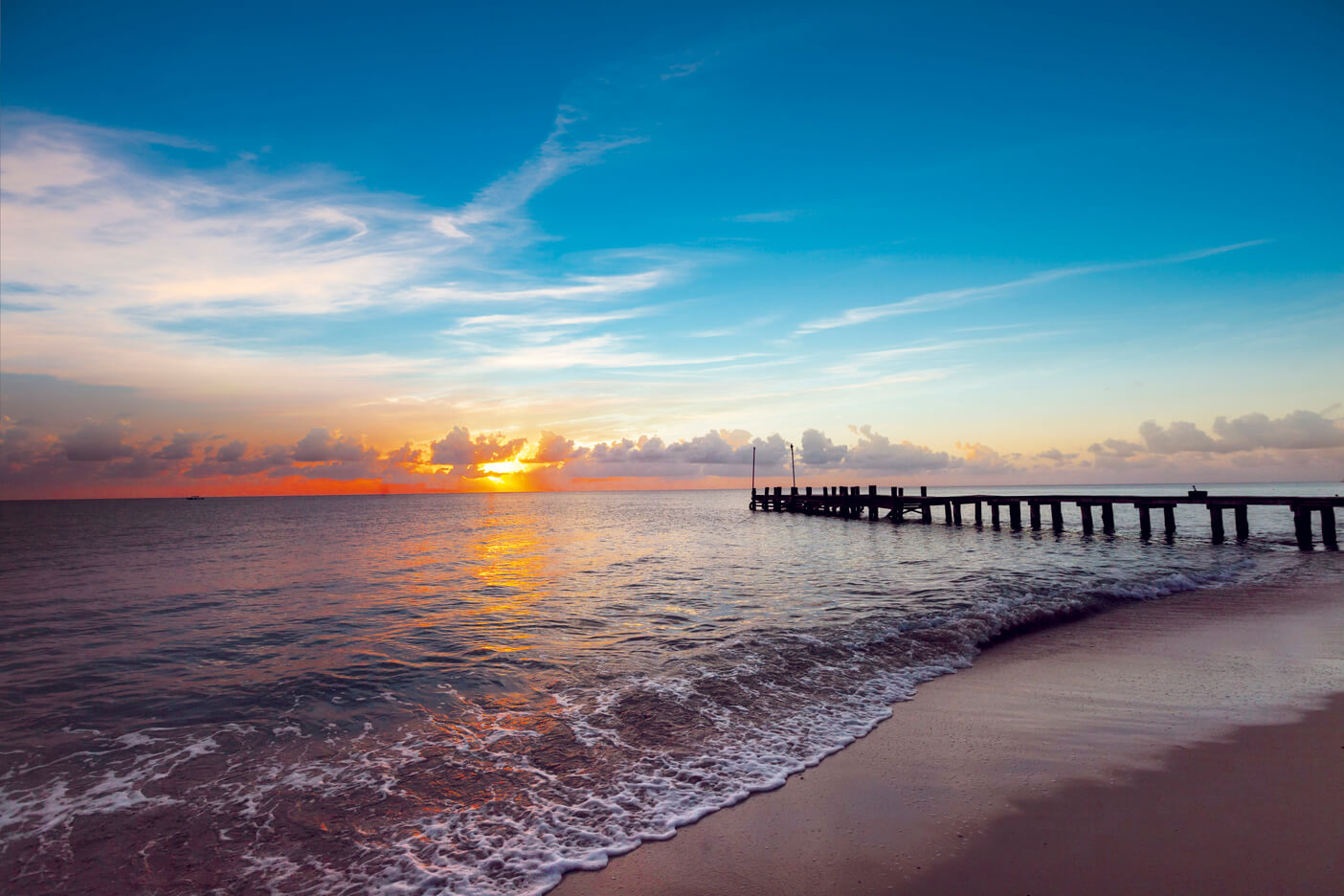 Beach views from the Occidental Cozumel
2. Tap into your adventurous side and try your hand at the diving activities in Cozumel
Cozumel's prestigious location makes it one of the top five diving spots in the world. If you have been planning a Cozumel beach wedding, why not recharge your batteries after the big day by diving in the Palancar Reef, part of the Mesoamerican Barrier Reef System? With depths reaching between 50-115 feet deep, couples can get up close to a wide variety of tropical marine life such as the hawksbill turtle, honeycomb cowfish, squirrelfish, green moray eel, and the spotted moray eel. If you want to get involved with marine conservation while on your travels, there are a few local turtle sanctuaries operating on the island, some of which offer snorkeling tours.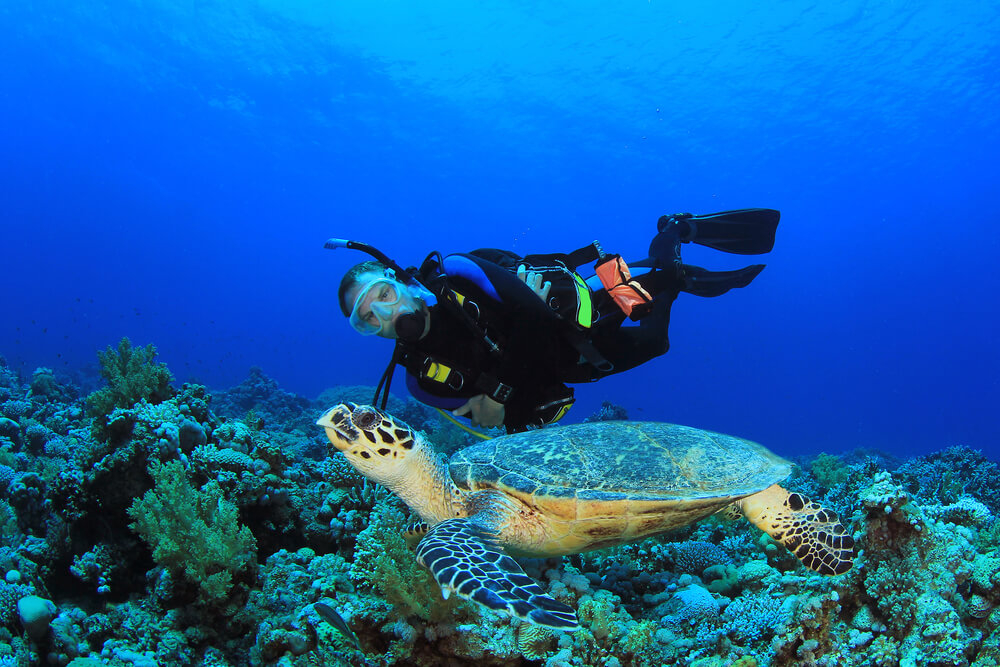 Enjoy a romantic dive in the prestigious Palancar Reef
3. If diving is not your thing, explore the unusual things to do in Cozumel
You don't need to be on honeymoon in Cozumel to enjoy a romantic escape. On this small and idyllic island, love is always in the air. Pack a backpack and spend the day exploring the island either on foot or by boat. There is plenty to see if you venture off the beaten track. If you are keen to uncover the secrets of the Mayan civilization, the Pueblo de Maiz offers an immersive experience that combines theatre, culture, music, and dance. With workshops and tastings, Pueblo de Maiz allows you to travel back in time and enjoy the ancestral heritage that Cozumel offers. 
With workshops and tastings, Pueblo de Maiz allows you to travel back in time and enjoy the ancestral heritage that Cozumel offers
If you are looking for other romantic things to do in Cozumel, the Cozumel Pearl Farm is a wonderful choice. This family-run business promotes ecotourism by preserving the natural habitat and running a research project monitoring and conserving the Pinctada radiata oyster. It is the only pearl farm in the Caribbean and can be reached by boat via the sheltered mangrove region on the north side of the island. Learn about how pearls grow and if you are lucky, you may even find one to give to your significant other.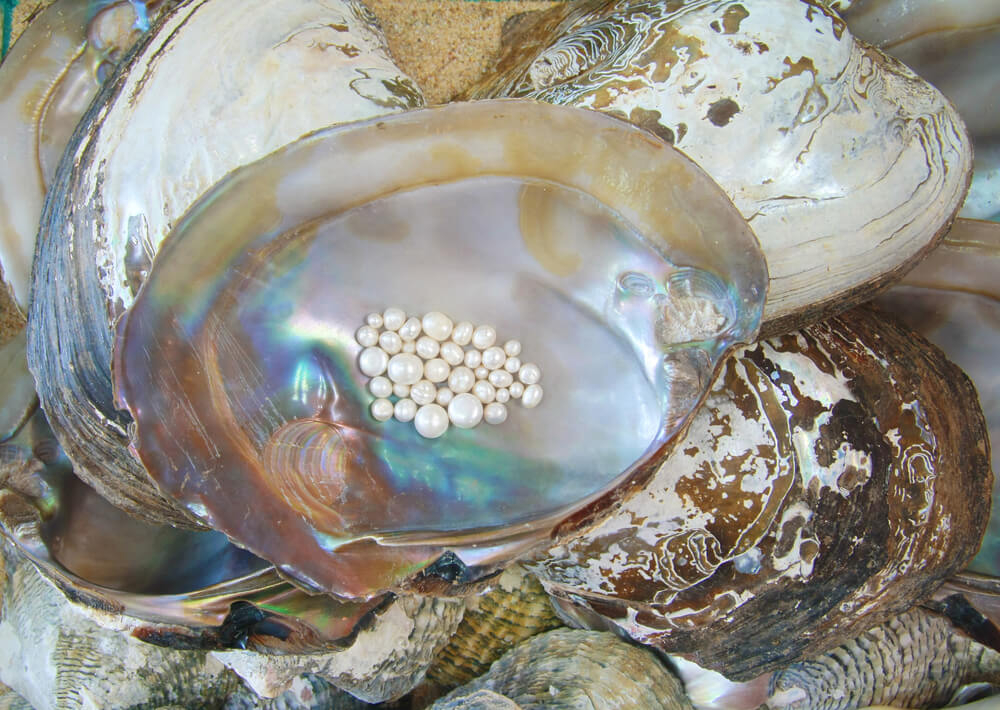 Visit a pearl farm while in Cozumel
4. Dine at some of the most romantic restaurants in Cozumel
After a busy day enjoying the best excursions in Cozumel, it is time to indulge in some fine dining. Occidental Cozumel's La Carreta is an elegant dining establishment for breakfast, lunch, and dinner, offering a perfect fusion of flavors from all over the globe. The internationally inspired a la carte menu is packed with diverse and unique flavors. Alternatively, located on-property at Allegro Cozumel, Fuji is a fabulous restaurant that offers an á la carte menu with dishes that are the most representative of Asian cuisine. In addition, the restaurant's sushi bar and teppanyaki grill are out of this world. And, if you enjoy rolling up your sleeves and rustling up your own menu of local dishes, there are many local companies that offer traditional Mexican cookery classes, ideal for enjoying as a couple.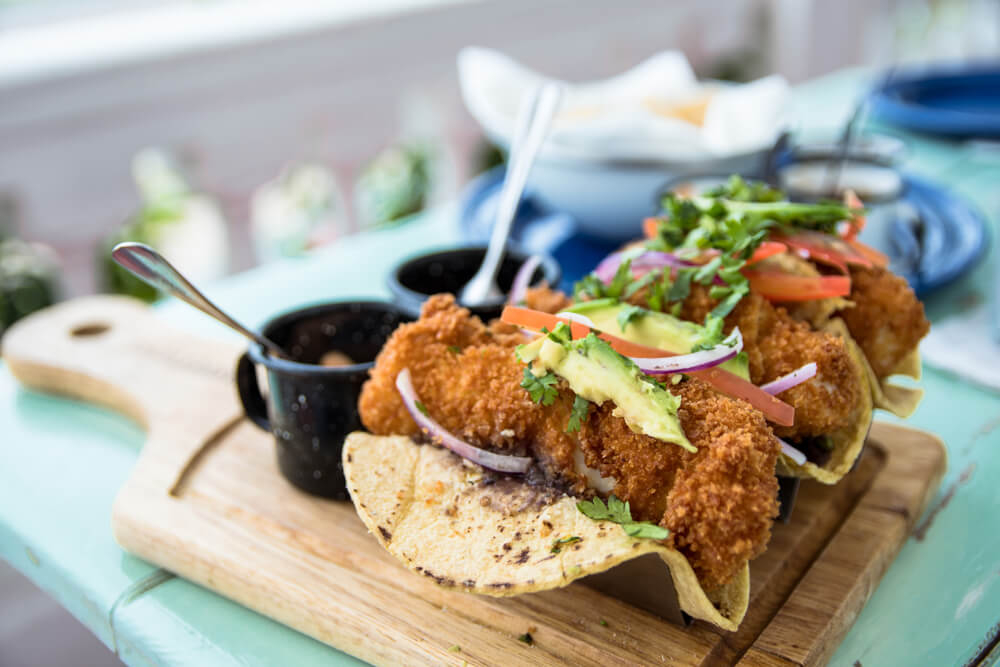 Tuck into some delicious tacos!
5. One of the best Cozumel attractions is the night sky
Stargazing is one the ultimate romantic things to do in Cozumel. Newbies can enjoy learning from the experts at the Cha'an Ka'an Cozumel Planetarium where talks, workshops, and telescope demonstrations are available for all. Yet, those with a little more experience can enjoy the less-developed eastern end of the island where pitch-black night skies come to life with a cosmic display of stars. If you want to make your experience even more luxurious, one of the fun things to do in Cozumel is to charter a boat and enjoy the night sky while bobbing along on the gentle waves of the Caribbean Ocean.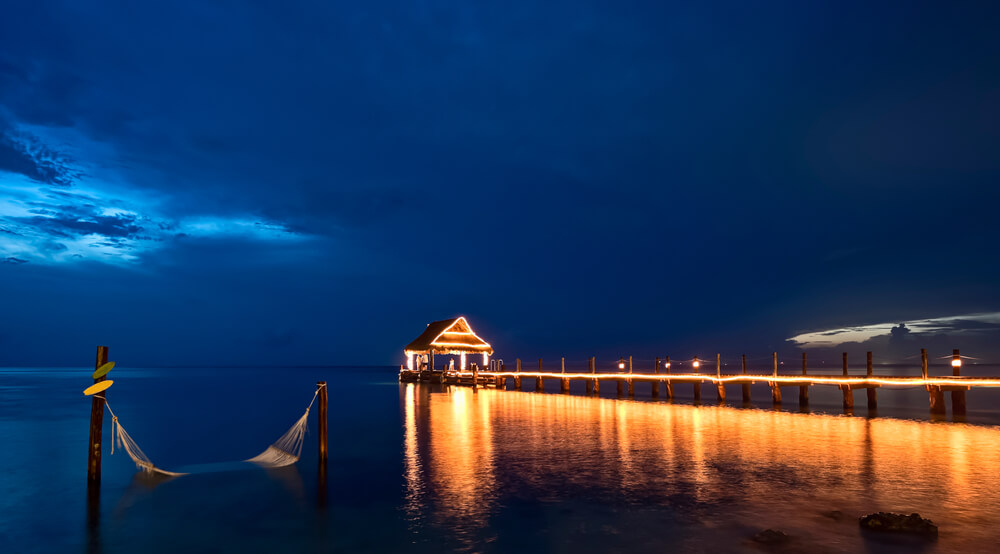 Enjoy a romantic evening under the stars
6. Let sparks fly on Passion Island
When traveling to Mexico, let alone its islands, it is hard not to imagine computer screen-saver-worthy beaches and palm trees. Yet, in Cozumel, things are made even more romantic. If you are looking for Cozumel beach excursions to enjoy alongside your loved one, what better place to be than Passion Island? As the name suggests, this beach is an idyllic romantic hideaway, located just 10 minutes from Cozumel. Here you are, your partner can enjoy a secluded sandy shoreline and crystal clear waters as far as the eye can see. This undeveloped Caribbean island is the perfect place to while away a few hours resting in a hammock or snorkeling in its pristine waters before heading back to enjoy more romantic things to do in Cozumel.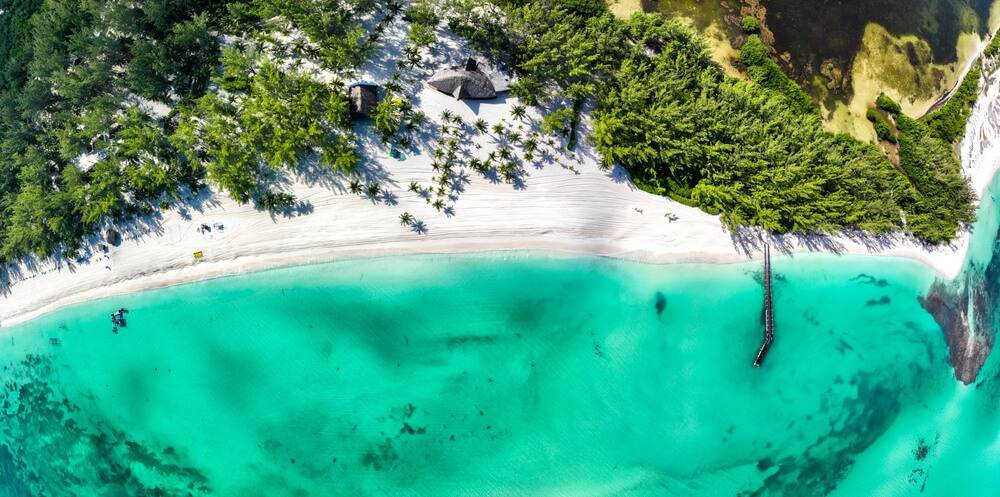 Passion Island, Cozumel