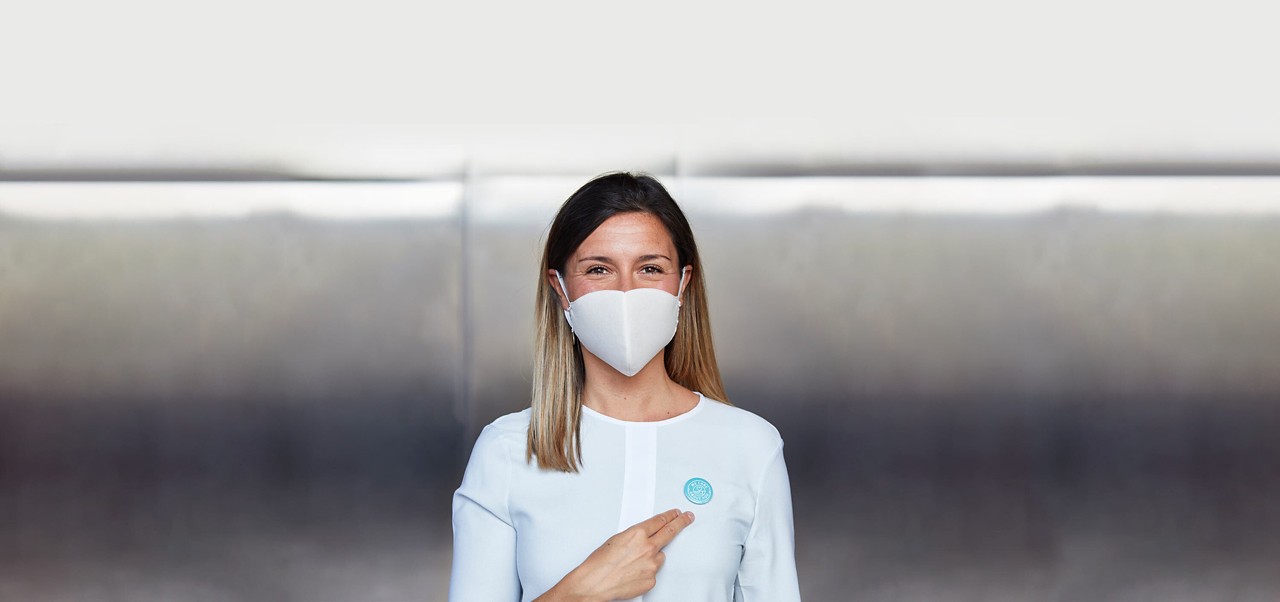 You're our number one priority!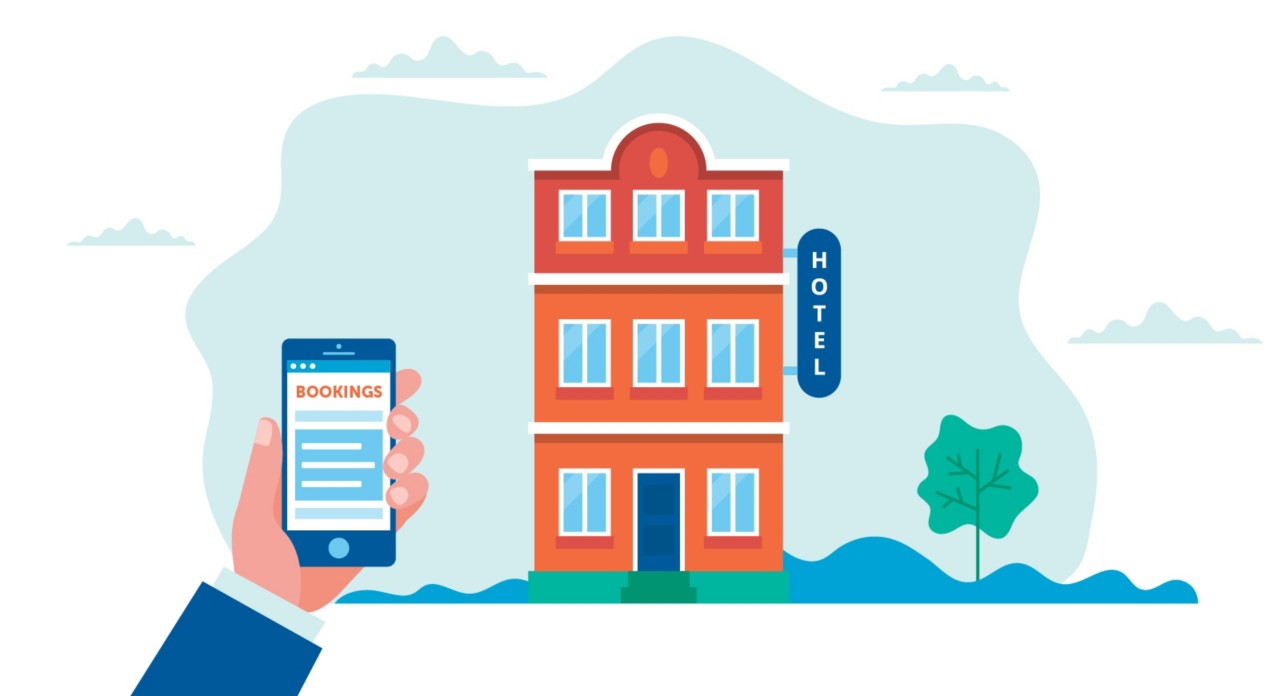 TRAVEL WITH THE UTMOST CONFIDENCE
New protocols and reinforcement measures that comply with the recommendations of the WHO.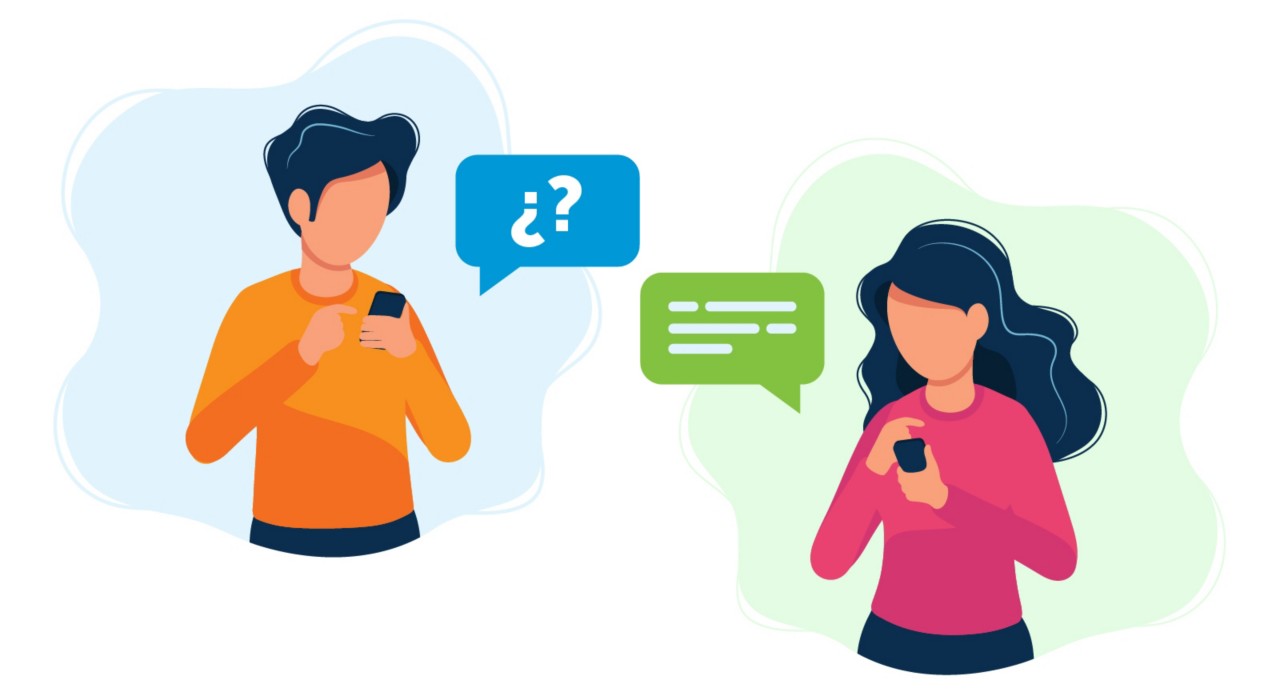 Frequently Asked Questions
We provide answers to any questions you may have regarding your bookings or hotel safety.
Our commitment: that you'll enjoy your stay with peace of mind
We Care About You, the Barceló Hotel Group's health and safety concept.

A seal of approval that represents and guarantees all our experience and research in safety, health, and hygiene has been adapted to the new situation.

A program with new protocols and reinforcement measures that complies with the recommendations of the WHO, international organizations such as the WTTC (World Travel & Tourism Council), as well as governmental institutions in each of the countries we operate in.
Before returning home, remember that some destinations require documentation of a negative COVID test. For this reason, in collaboration with local laboratories, we offer the possibility of taking a COVID test in our hotels.
Your COVID test at the hotel

Ask for your COVID test at the hotel reception desk before 11 am. Depending on the partner center being used, they will either provide you with a test kit or the health staff will come to your hotel.
Receive your certificate

Once the test is completed you will receive an email or SMS within 24 hours which contains your test results and the required certificate to return home without restrictions. You will need to download it and present it during your trip home.
Collaboration centers in our hotels


- Eurofins/Megalab: Available in the hotels located on the Spanish mainland.

Price: PCR $85

- CIM20 Laboratory: Available at Occidental Playa de Palma

Price: PCR €60
- Medical Center Heramed Royal Beach Hotel


Price: PCR 46€ / Antigens 25€


- Cihangirlab Test Center Hotel Barceló Istanbul and Occidental Taksim


Price: PCR 25€
This is how we ensure a safe experience in our hotels.
Reception

Room

Cuisine

Meeting Rooms

Wellness

Entertainment
Shoes and luggage disinfection
Social distancing and directional signs
Digital check-in & check-out*
(*) Only in hotels with available technology
COVID testing service at the reception of our hotels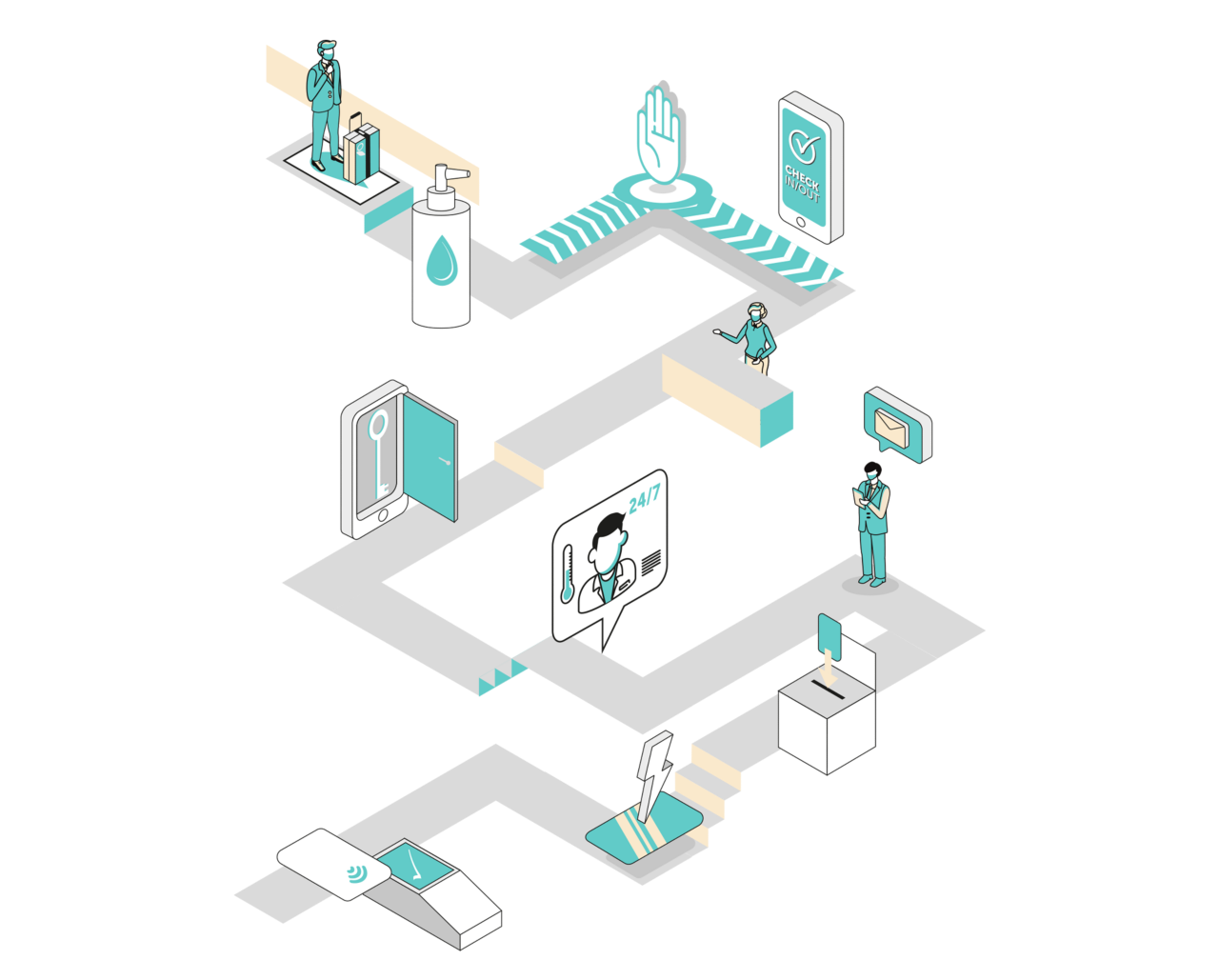 Reinforcement of cleaning and disinfection protocols
Increased hours of natural ventilation.

Digital communication via the Barceló app.
Reduction of stationery material and signs
Reinforcement of cleaning and disinfection protocols
Supplementary textiles sealed (blanket, duvet)
Sealed remote control for TV and air conditioning.
With each new customer, the minibar is emptied and disinfected
Exclusive set of cleaning materials for each room.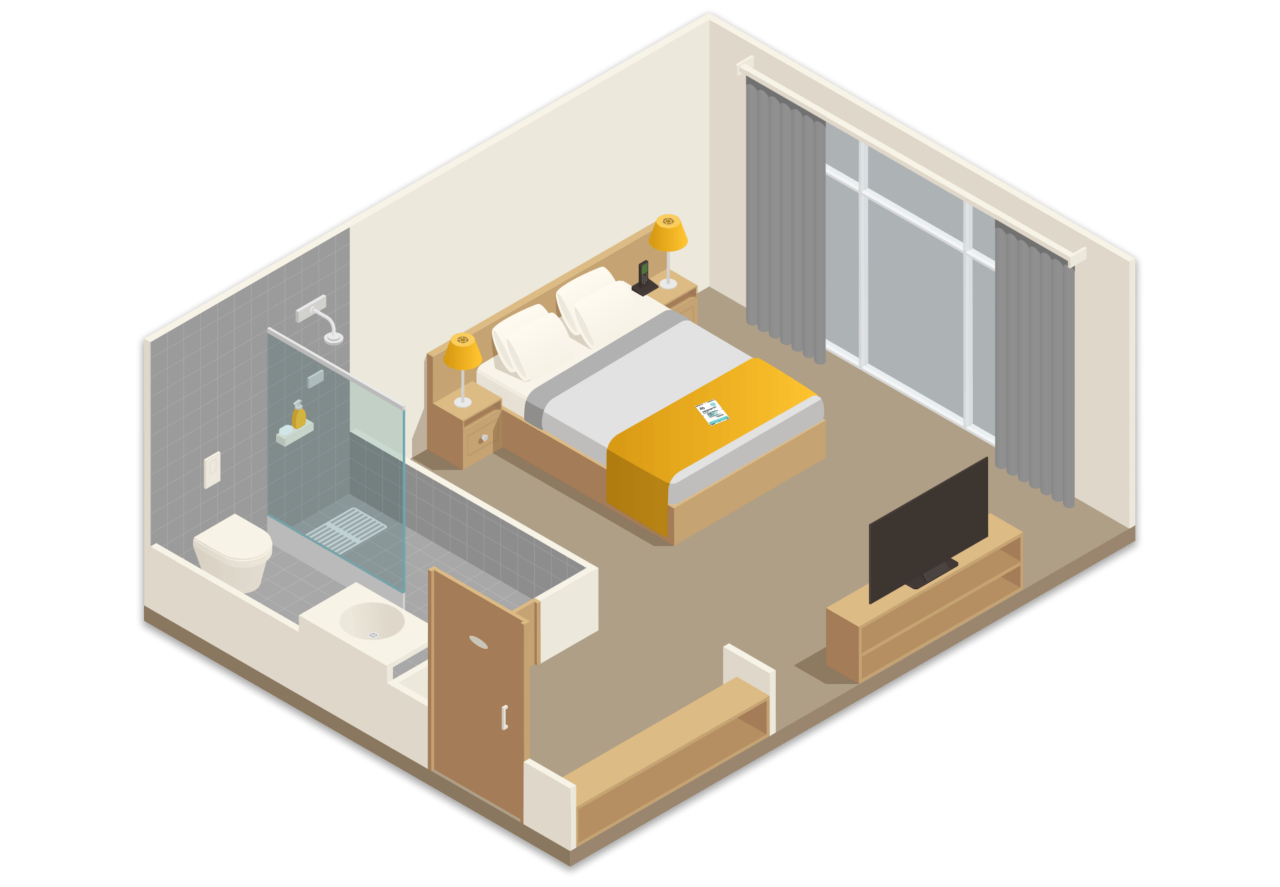 Gastronomy service adapted to the guest and with additional safety measures.
Signs are in place to direct the flow of guests
In the buffet service, we promote showcooking
Additional partitioning and sneeze guards in all areas of the buffet.
Compulsory to wear a mask at all times, except at the table
Continuous supervision of measures.
Flexible service options: Room service, Grab & go.
Control of room capacity.
Signage in check-in and check-out areas.
Protocol for seating arrangements.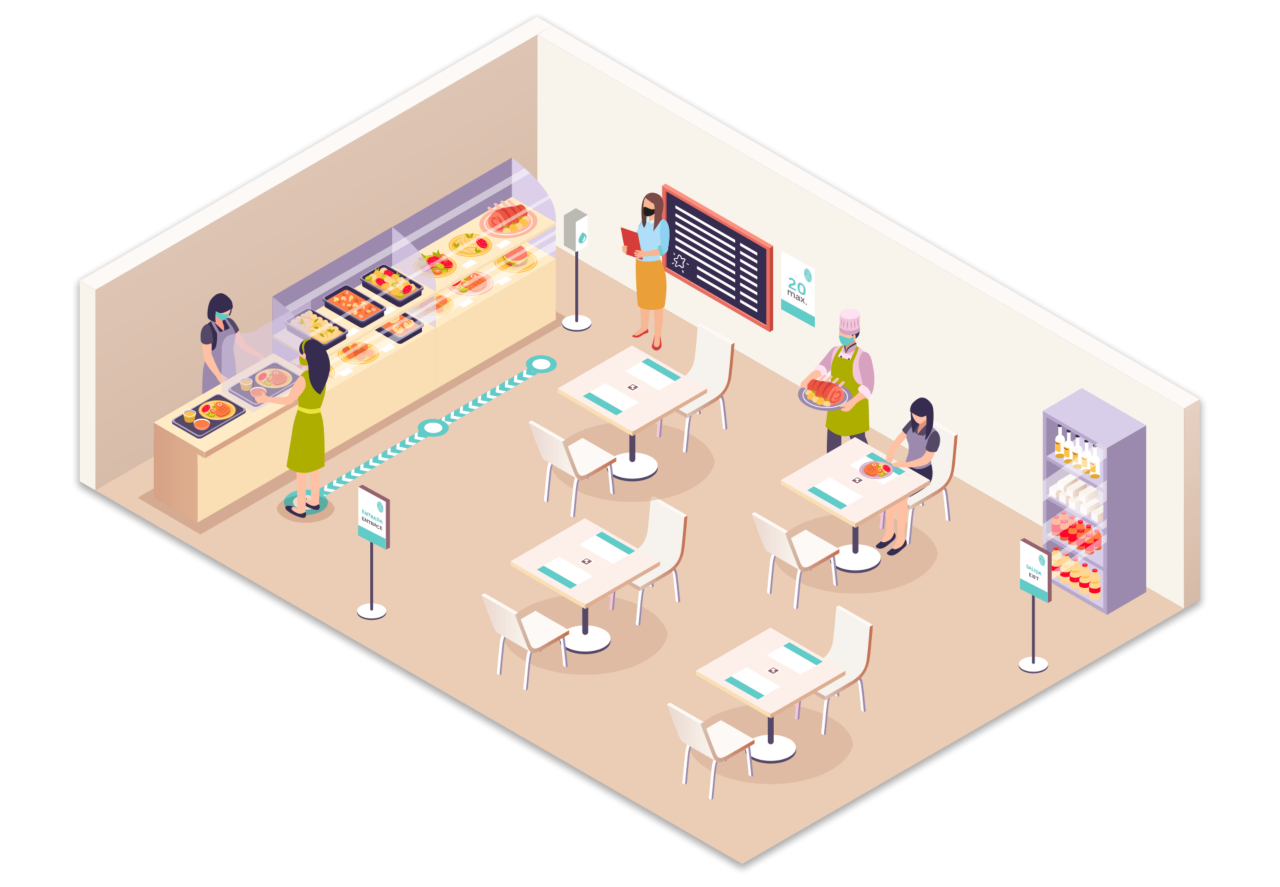 Readjustment of capacity limits according to guidelines.
Adaptation of room layout.
Monitoring of incoming and outgoing guests, as well as between guests attending other events.
Redistribution of seating according to social distancing guidelines.
Planning of coffee breaks, lunches and dinners.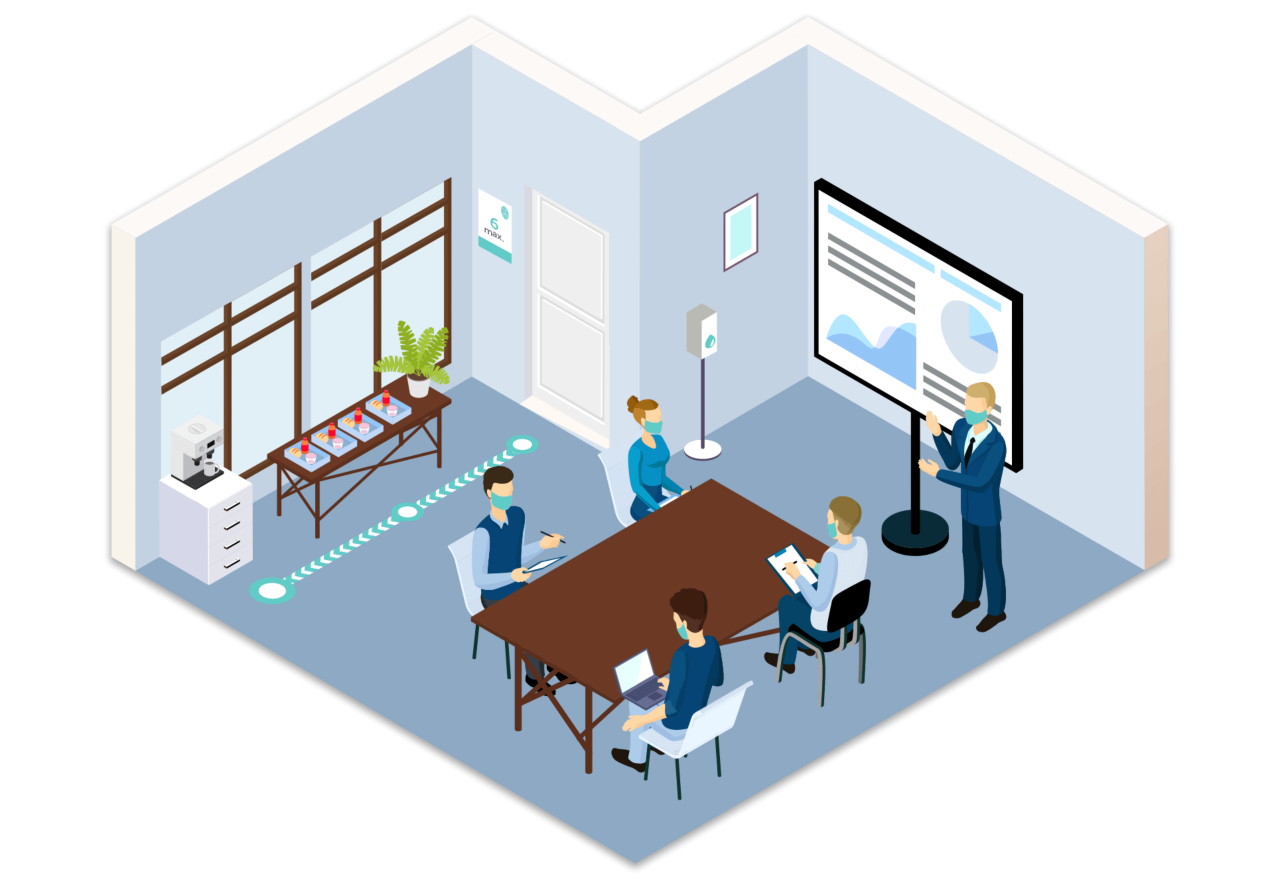 Adaptation of the rest area, reception, and stall setups.
Adapting processing menu to current regulations, for their safety
Adapting processing menu to current regulations, for their safety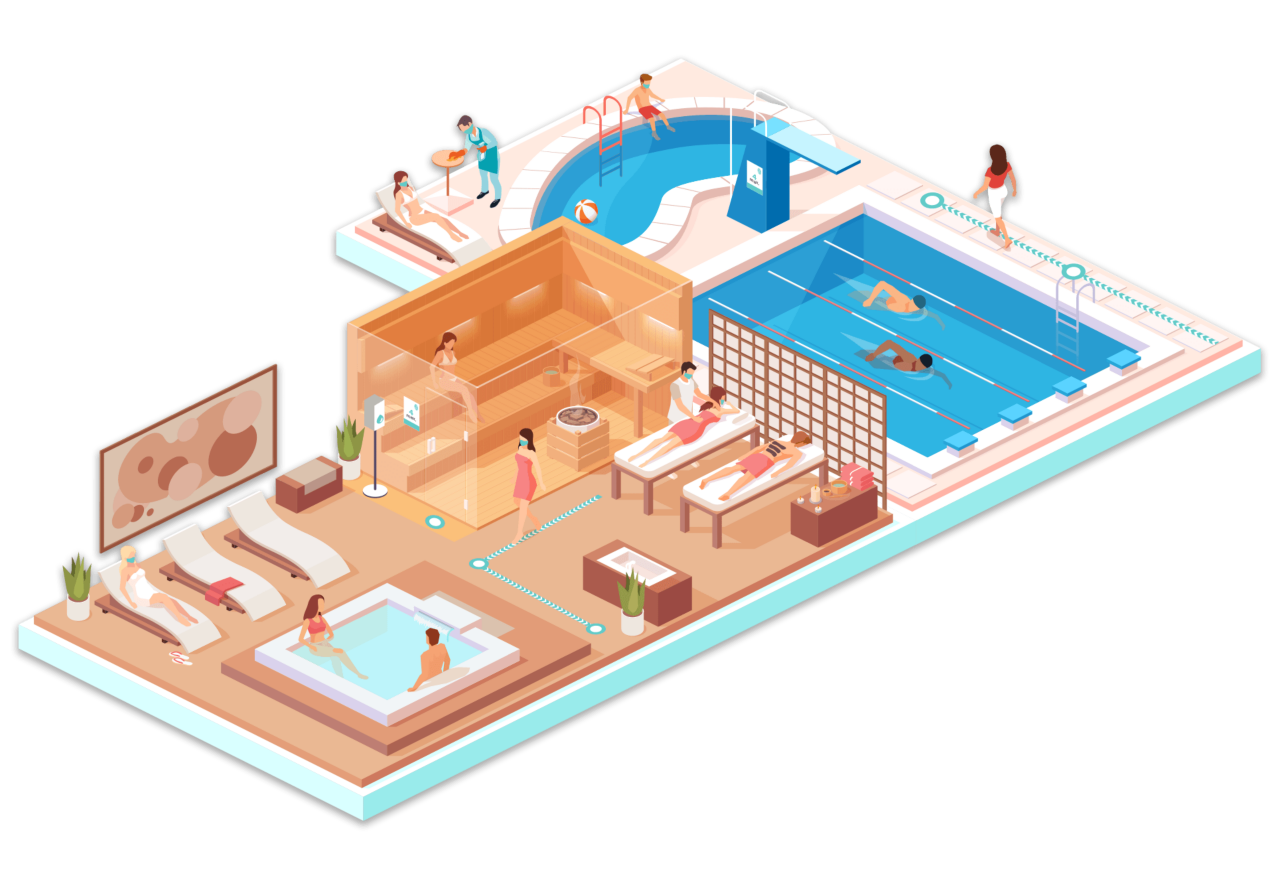 Adaptation of the activity programs based on the latest guidelines, all done for your safety.
Management of capacity limits. 
Booking of activities via App.
Cleaning and disinfection of areas and equipment between uses.
Air purification and natural ventilation.
Capacity management and pre-booking via the Barceló app.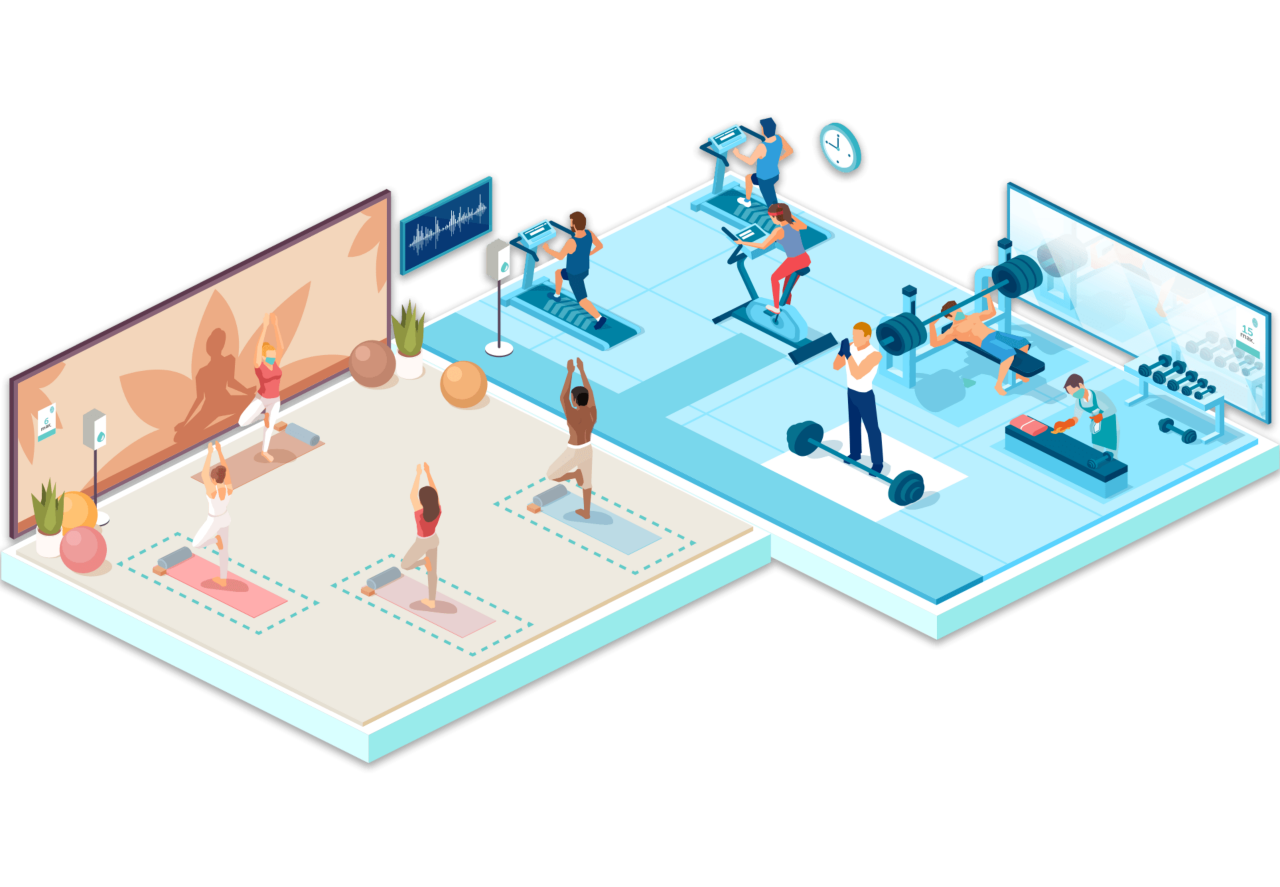 All of the We Care About You safety measures, plus:
Monitoring and personalized service from the hotel staff.
Priority in the allocation of rooms which offer easy access and are close to the main services of the hotel.
Cuisine:
Availability of healthy food options.
Priority in the allocation of tables with easy access and better natural ventilation.
Adapted entertainment program which prioritizes activities in outdoor areas, small groups and avoids the exchange of materials: digital Bingo, contests through screens, cooking workshops and much more.