Shopping in Milan — discover the
best places to go shopping
Milan is an irresistible magnet for fashionistas and fans of shopping. Visitors from all over the world flock to the luxury boutiques, outlets, and the vast array of shops of all kinds. Shopping in the streets of the Quadrilatero della moda [Quadrilateral of fashion] or in the famous shopping malls such as the Vittorio Emanuele II, can be a real joy. Even if you're not intent on actually buying anything, it is worth spending some time just window shopping on a visit to the city. The shops are known for their fabulous window displays.
Milan is a meeting point for the professionals of the fashion world. Many prestigious firms have their studios in this dynamic, vibrant city. Milan Fashion Week is held twice a year. The top designers present their new collections and set the trends. It is definitely the most important event in the calendar. The city does, however, host other important clothing, accessory and footwear events.
The best shopping spots in Milan
The Quadrilatero della Moda
Milan has an abundance of shopping areas. People will head for one or another, depending on their tastes and on what they are looking for. Luxury is an aspect of the city's identity. But its outlets and street markets also cater well for more modest budgets. In any case, visitors really shouldn't miss areas such as the Quadrilatero d'Oro [Quadrilateral of Gold] or the Quadrilatero de Moda [Quadrilateral of Fashion]. A stone's throw away from the Duomo, this is really another tourist attraction.
The shopping area is bounded by four streets: Via Montenapoleone; Via Alessandro Manzoni; Via della Spiga and Corso Venecia. Here you will find amazing boutiques run by the leading fashion houses. Along with jewellers, shoe shops and eye-catching design studios. The most famous shops in Italy and in the world are to be found here: Versace, Giorgio Armani and Roberto Cavalli, along with many others, attract hordes of visitors with their lustre and elegance.
According to the Main Streets across the World index, Montenapoleone is known to be the sixth most expensive street in the world. It is a favourite destination for many luxury shopping addicts. Recorded sales figures for this street alone exceed three million euros. Currently, the big spenders are customers from China, Russia, India and the Arab countries.
Galleria Vittorio Emanuele II — shopping in a beautiful setting
Galleria Vittorio Emanuele II is an undisputed highlight of the city of Milan. It is located in an area very popular with tourists, between the Duomo and the famous Teatro alla Scala. The shopping mall takes its name from the first king of a unified Italy. This shopping centre, also known as The Drawing Room of Milan, was built by Giuseppe Mengoni between 1865 and 1877.
Its neoclassical style is characterised by its cruciform floor plan and its iron structure. It comprises four passageways of monumental proportions, and two perpendicular arcades. The whole is covered by a gigantic glass dome. On the roof is an extraordinary mosaic representing the continents of Asia, Africa, Europe and America.
The design is typically nineteenth century. The Milanese mall is a counterpart of other famous glass-clad malls of the time, such as London's Burlington Arcade, the Galeries Royales Saint-Hubert in Brussels, the Passage in St. Petersburg, the Galleria Umberto I in Naples, and the Gallery in Budapest. A similar iron-based structure can also be seen in Paris's Eiffel Tower.
The Vittorio Emanuele shopping centre combines the beauty of architecture with the pleasure of shopping. Here, you will find shops belonging to such outstanding names as Prada, Gucci and Louis Vuitton. Then there's fantastic flagship store of Borsalino hats, and other smaller, lesser-known but delightful establishments. There are also art galleries and bookshops such as Rizzoli and Bocca. The shopping centre has a terrace, as well as welcoming restaurants. Not forgetting its historic cafés, including Camparino and Biffi, established in 1867. Milan's residents traditionally go to Savini restaurant for an aperitif.
Corso di Porta Ticinese, Milan — a youthful vibe
Corso di Porta Ticinese is located between Via Edmondo de Amicis and Piazza 24 Maggio. It is a wide artery leading to the gateway of the same name, and to the navigli [canals] that are a characteristic feature of Milan. The area's pavements are packed with fashion boutiques to suit all pockets. In contrast to the exclusivity of other areas of the city, the atmosphere here is informal and alternative.
Crammed with shops, bars, restaurants and cafés, this corner of the city has a young, bustling atmosphere. This is where you will find such well-known names as Custo, Diesel and Miss Sixty. As well as the top sports clothing brands. Those who love second-hand clothes must head for Corso di Porta Ticinese. As should anyone who wants to discover new designers.
Via Torino, a street with a long retailing tradition
Via Torino is one of Milan's oldest streets. It links Piazza del Duomo and the canal district, and has a long history of business and trade. Over time, many design studios have set up here. Nowadays, there are still workshops making costume jewellery and leather goods. You can go in, see the craftspeople working, and buy some newly-made pieces.
The shops are an important aspect of this well-known district of Milan. But you can also find some outstanding historic and artistic buildings here. The Santa Maria presso San Satiro Basilica, a jewel of the Renaissance, invariably impresses passers-by. As do the Temple of San Sebastiano and the church of San Giorgio al Palazzo.
The shops in Via Torino are of the kind you would normally find in large European cities. They include: H&M, Pimkie, Calzedonia, Foot Locker and Pull and Bear. There are plenty of shops selling casual and sports clothing. As well as many specialising in footwear.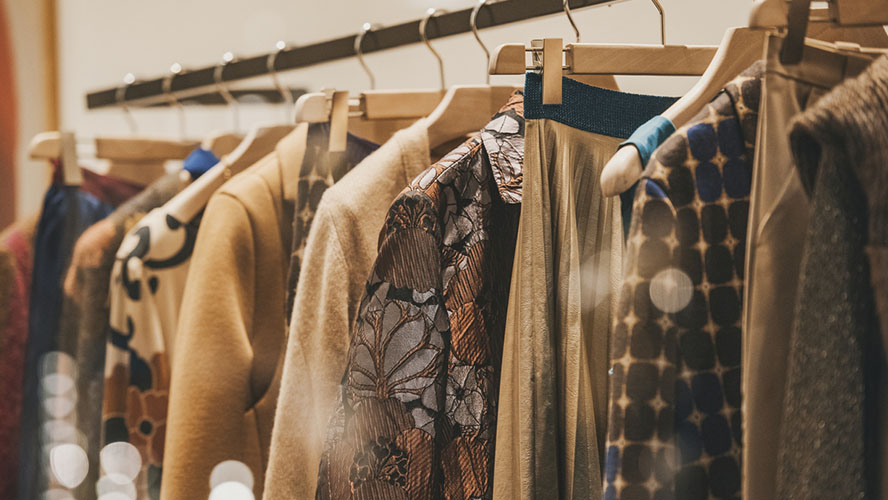 Corso Buenos Aires, a popular haunt
Corso Buenos Aries is one of Milan's most important shopping streets. It is in the north-west of the city, between the neighbourhoods of Centrale and Città Studi. It is somewhat outside the centre, but very easily accessible via Metro line 1. In contrast to the exclusivity of other streets such as Montenapoleone, this is a much more affordable area to shop in Milan. It has around 350 shops. They are very popular with Milanese residents in search off all kinds of goods. Tourists enjoy discovering little, almost hidden, shops, area's typical interior courtyards.
Corso Buenos Aires stretches for around 1.6 kilometres, and can be compared with New York's Fifth Avenue. It runs from Porta Venezia to Piazzale Loreto. This multi-ethnic neighbourhood has points of interest such as the Porta Venezia monument, and the Puccini Theatre.
The area is known as outlet heaven, for both expensive names and other, more affordable brands. Outstanding examples include Benetton, Mandarina Duck, Nara Camicie, Timberland, Kookai, Zara, Stradivarius, Nike and Levi's. The district has shops selling clothing, footwear and accessories, all at affordable prices.
Related
plans