5 excursions not to miss
from Tangier
You will warm to the city of Tangier. You will soon get used to its pace, which can be frenetic, but calms down when the sun goes down. With its beaches, the medina alleyways, its museums, dozens of cafés to stop by at, and charming stalls you could spend hours browsing in, it can be hard to leave the city, but we urge you to do so for at least a couple of day to go on day trips from Tangier.
Depending on the time your trip lasts, you can follow one or more routes around Morocco from Tangier, but some are so close you should make a note of them in your travel diary. In one day you can visit Cape Spartel and the Caves of Hercules, and even spend some time at the nearby beaches. However, if cities and losing yourself in their wondrous medinas is your thing, you would be better off touring places as beautiful as Chaouen, Tetouan and Asilah, among others. There are more spectacular cities in this country such as Fez (305 km away) or Marrakech (575 km away) but they are further afield and unless you plan this as an extended road trip you would be better off leaving them for another time.
Cape Spartel
Among day trips from Tangier which is always on the itineraries of tour operators and independent trips is a visit to Cape Spartel. This particular geographical feature is situated around fifteen kilometres from the city and provides access to the Atlantic coast. Here, a place declared as a Natural Reserve, looms a stylish lighthouse which was built in the nineteenth century by the architect, François Léonce Reynad. If you stop to look at the building you will see it was inspired by the structure of a mosque, a style which is in keeping with the country it is located in. It´s light, which still guides many sailors today, can be seen 23 nautical miles out at sea.
The picture of the lighthouse, surrounded by palm trees, built to a height of over 20 metres looking out at the ocean is a beautiful image which sunset-lovers must not miss. If you are one of them, make the most of a day on the nearby beach and head for this place at sunset.
Caves of Hercules
This is a nearby visit and a highly recommendable one. In just twelve kilometres you will reach a caves system located in a cliff which the waves crash against. Let´s be clear, these are not spectacular cliffs, but it is interesting to see them together and the shapes of the rock in the cave, which are more man-made than natural. There is a symbolic entrance price. This will allow you to tour them and admire the play of light made by the lighting. Also, at the back of the cave see the interesting opening in a crack which opens to reveal the Atlantic Ocean and is in the shape of a map of Africa.
After this visit, browse in the gift shops around and visit the nearby beaches. You can leave the car in the caves car park which is cheap.
Chaouen, white and blue
From Tangier to Chaouen or Chefchaouen it is about 109 kilometres and it will take you just under two hours to get there. If you go early you can get there at a good time to enjoy the daily market atmosphere before the swarms of tourists arrive and it loses some of its charm. I´m sure you have already seen this town in many photos and you must have noticed that blue prevails on skirting boards, doors and windows. It could not be a more beautiful picture, with joyful flowerpots in every nook and cranny. Visit the medina, the kasbah and its gardens at your own pace, but leave some time to go shopping. It is the ideal place to buy homeware (such as carpets, kettles, lamps..) and to sample traditional food.
Tetouan, a Unesco medina
About 63 kilometres away, which takes around one hour by car, is Tetouan, which has one of the most beautiful medinas in Morocco. In fact, it is so valuable it has even been declared a World Heritage Site by Unesco. In the medina, to blend into the landscape and feel like you are just an ordinary person, let your intuition guide you, visit its alleyways, talk to the locals, see the craftspeople immersed in their work, have a mint tea at a bar and listen to the call to prayer… At the highest part, you will find the kasbah or 'alcazaba de los Adives' in Spanish with a pair of walking sticks. It is also interesting to discover the mellah, which is the Jewish neighbourhood (which has some beautiful jewellery stalls) from where you can reach the Royal Palace, another attraction.
Asilah Medina, the most charming one
This is one day trip you must not miss on a day trip from Tangier both because it is a very pleasant town and due to its proximity. It is about 45 kilometres from the city (around 45 minutes by car). The Asilah medina (otherwise known by it´s Spanish name 'Arcila' is Unesco world heritage, and is clean and well cared for. It is a pleasure to stroll around its zigzagging streets and to notice every detail, the paving decorated by local artists, its doors and windows, which are mainly painted in green or blue, the small mosques… Sooner or later you will end up by the wall which separates the town from the wall. If you walk along it you will come across towers, gardens and small palaces.
If you are fond of crafts, or if you are thinking of buying a souvenir, you are in the right place. In the medina you will find dozens of stalls and workshops selling carpets, clothes, footwear and pieces of leather and products from a forge among other things. On our visit we will find some antique dealers where we can buy some beautiful pieces of alpaca. It is a good idea to barter if you have made your mind up or if you see the price is reasonable then there´s no need to.
Where to stay in Tangier
If you are touring the north of Morocco, one good option is to stay in Tangier which you can use as a base for different day trips within the surrounding area. In this city you can find quality accommodation at the Barceló Tánger, a four-star hotel with all-inclusive facilities where you will have everything you need. It has 138 large rooms, some of which have a terrace and sea views. It has all you need to have a pleasant stay. Moreover, the hotel has a large swimming pool and a restaurant area. The restaurant, café, snack-bar and pub are at your disposal. Also, due to its location you can swiftly change from unwinding to visiting the historic quarter or to taking a stroll along the beach. Sounds good, doesn´t it?
Free cancellation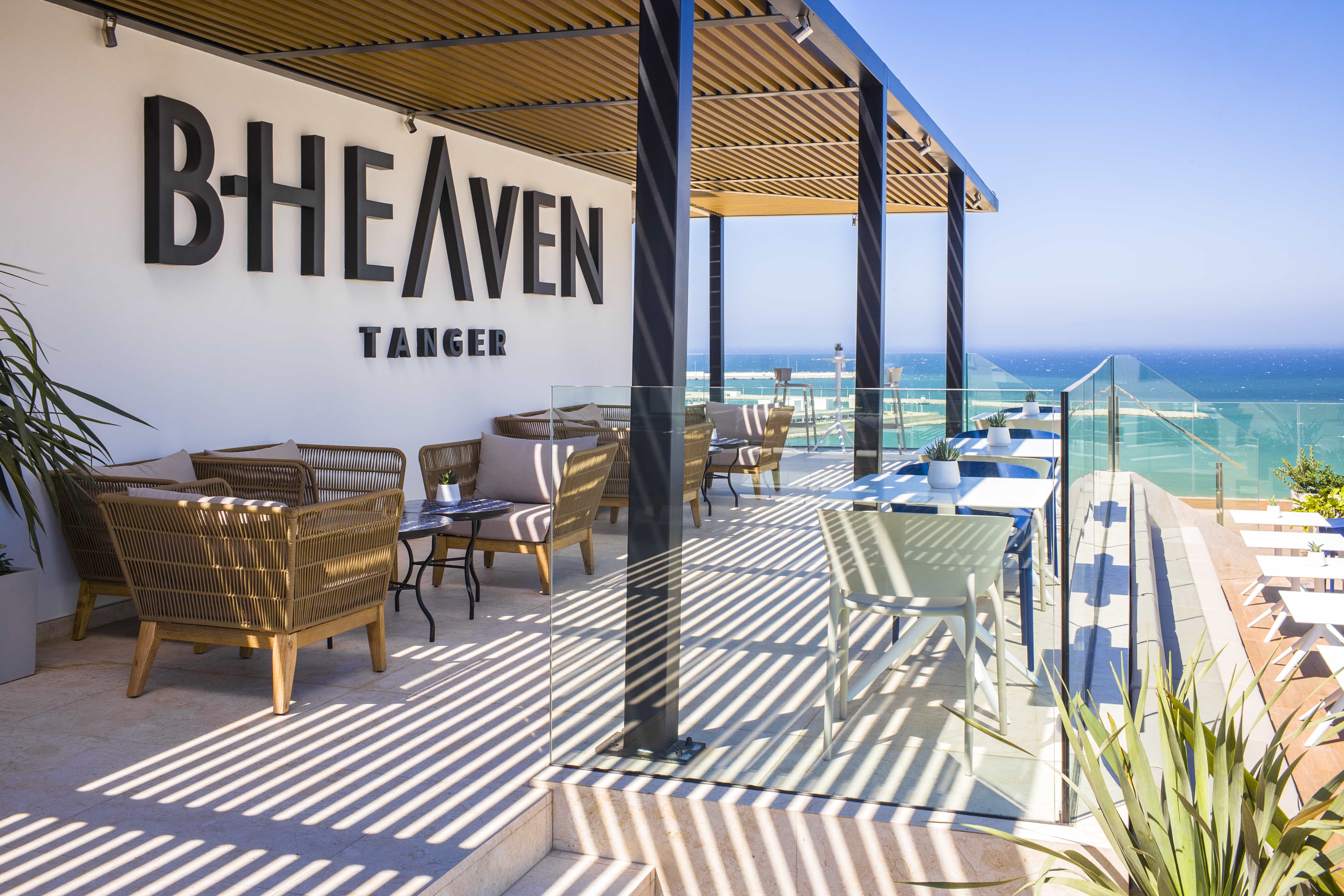 Frequently Asked Questions
What attractions are there near Tangier?
Close to Tangier you can visit such interesting places as Cape Spartel and the caves of Hercules, both of which are under half an hour away. A little further away are the towns of Asilah, Tetouan and Chaouen, but these day trips are well worth it.
How to get around the area?
If you are staying in Tangier and you wish to take day trips in the surrounding area, you have several options: hire a vehicle, order a taxi and agree to the route with the driver, or go on an organised excursion. With the latter option the tour operators will solve any problems that may arise.
Where to stay in Tangier
One of the best hotels to stay in Tangier, which upholds Spanish standards is Barceló Tánger, a four-star hotel with large rooms. It also has facilities such as a large swimming pool, restaurant, café, snack-bar and pub.
Related
plans